May 29: Ex-APC Presidential Aspirant Downplays Threat of Parallel Govt, Sends Message to Nigerians
Aggrieved electorates and supporters of opposition parties have been urged to sheath their swords and work with the incoming government
This appeal was made in Abuja on Sunday, May 28, by the former presidential aspirant of the All Progressives Congress (APC), Mr Tein Jack-Rich
The oil mogul assured Nigerians that the president-elect, Bola Tinubu, will play his role as the father of all
FCT, Abuja - A former presidential aspirant of the All Progressives Congress (APC), Mr Tein Jack-Rich, has urged Nigerians to remain calm and troop out in their numbers for the inauguration of Bola Ahmed Tinubu, Nigeria's president-elect.
Jack-Rich made this call on Sunday, May 28, in his goodwill message to Nigerians ahead of the historic swear-in of Tinubu slated for Monday, May 29, at Eagle Square, Abuja.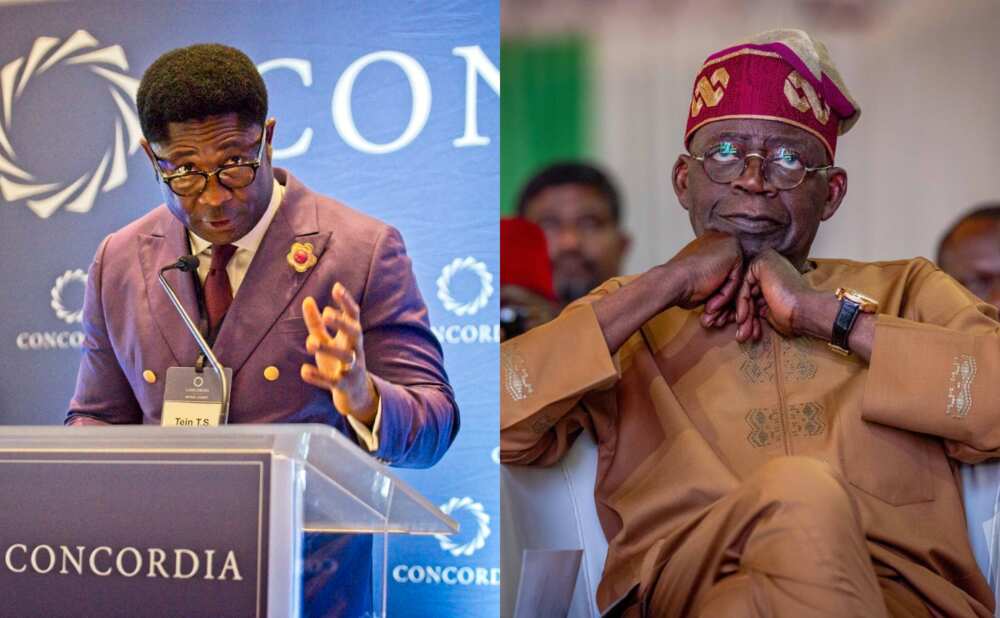 He said:
"All Nigerians need to come out en mass to support our incoming president because we have succeeded in going through tremendous and consistent transition of the 4th Republic.
``I know you may not be happy, I know some hearts may be broken, but it is for the good of our republic, so we do not need to hate, all we need to do is love right now.''
The oil mogul also assured Nigerians that Tinubu would not be a sectional president but a leader that would work for all and foster unity amongst Nigerians.
He noted that Nigerians need to come together to support Tinubu at this crucial time to help rejuvenate Nigeria to where it belongs on the global stage.
Jack-Rich stated that he is optimistic and full of belief in the incredible resolve of Nigerians to make the country work for the greater good of all.
He said:
``Yes, I know that you can do it. Do not hate me for what I said, it is for the good of all, because I know when the president-elect is sworn in, he is going to be for all irrespective of political, religious or ethnic affiliations."
Tinubu will, on Monday, May 29, fulfil his lifelong ambition to become Nigeria's President, hoping to meet the expectations of over 250 million Nigerians across the six geo-political zones.
May 29: Tribal Leaders To Begin Vigil in Abuja Streets To Intercept Agents of Parallel Govt
Meanwhile, a pro-democracy group under the aegis of the Natives has commenced a vigil to ward off any plot to disrupt Monday, May 29 inauguration.
They stated that they would be on the streets of Abuja to intercept agents of parallel government.
They urged aggrieved politicians and supporters to accept their defeat in peace and re-strategise their political careers.
Source: Legit.ng