2023: "Emefiele and Others Want Military To Take Over, Plan To Make Nigerians Suffer", El Rufai Insists
Kaduna state governor, Nasir el-Rufai, has accused the Central Bank governor Godwin Emefiele and his backers for making life difficult for Nigerians for personal reasons
According to him, Emefiele wants to cause so much hardship that will lead to rebellion and consequent military take over
The governor added that a retired Army general will take over the country on interim basis if enough chaos is created
In what can be described as a serious development, Governor El Rufai of Kaduna state has raised allegations against Godwin Emefiele, the governor of central bank and his backers in the presidency.
According to the governor, the people behind the monetary policy want military to take over Nigeria by making life unbearable for Nigerians.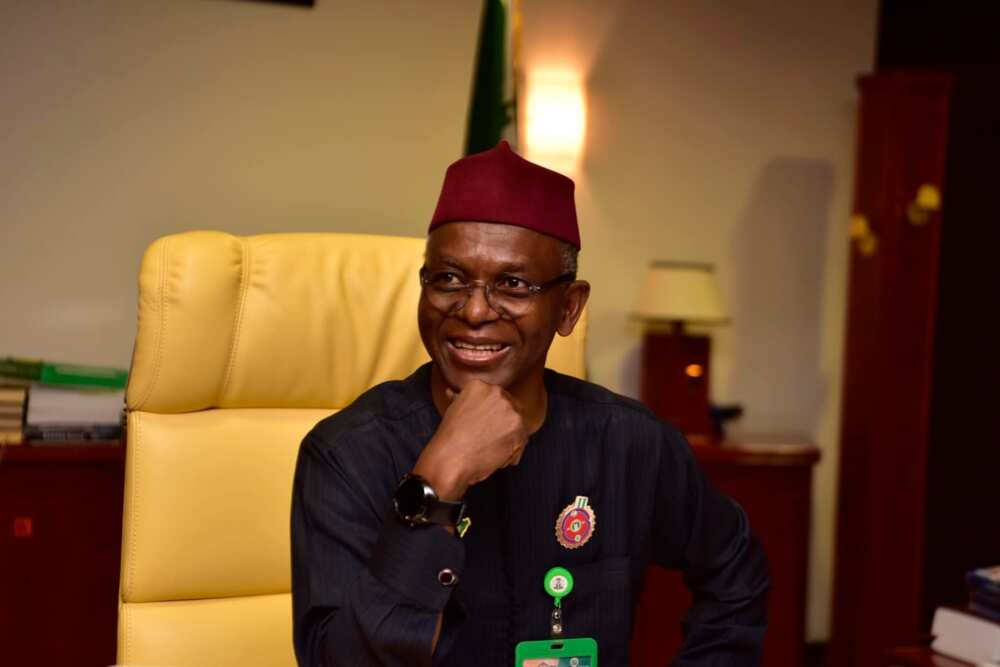 The governor disclosed this in a state broadcast in Kaduna on Thursday, February 16.
What the governor said:
"They also sought to achieve any one or more of following objectives:
"Create a nationwide shortage of cash so that citizens are incited to vote against APC candidates across the board resulting in massive losses for the Party in all the elections;
"Ensure that the cash crunch is so serious, along with the contrived and enduring fuel shortage existing since September 2022, that the 2023 Elections do not hold at all, leading to an Interim National Government to be led by a retired Army General;
"Sustain the climate of shortage of fuel, food and other necessities, leading to mass protests, violence and breakdown of law and order that would provide a fertile foundation for a military take-over."
Old naira notes: Trouble as Dapo Abiodun threatens to close banks, businesses over rejection
Commercial banks and business owners rejecting the old naira notes in Ogun state are in for a stiff sanctions.
The governor of the state, Dapo Abiodun, has said any bank or businessmen or women rejecting old notes would be shut down by his government.
According to the governor, it is imperative to allow the use of the old notes to alleviate the sufferings faced by the people due to the scarcity of the new naira notes.
The deadline expiration takes effect in some areas despite the Supreme Court order.
Source: Legit.ng