Naira Scarcity: Another Top APC Governor Joins El-Rufai, Ganduje, Kicks Against Buhari, Emefiele's Policy
The government of Lagos state has joined some state governors to condemn the new naira redesign policy of the Central Bank of Nigeria led by Godwin Emefiele.
The Lagos State Attorney-General and Commissioner for Justice, Moyosore Onigbanjo (SAN) said the rejection of the old notes is contrary to the Supreme Court's stand.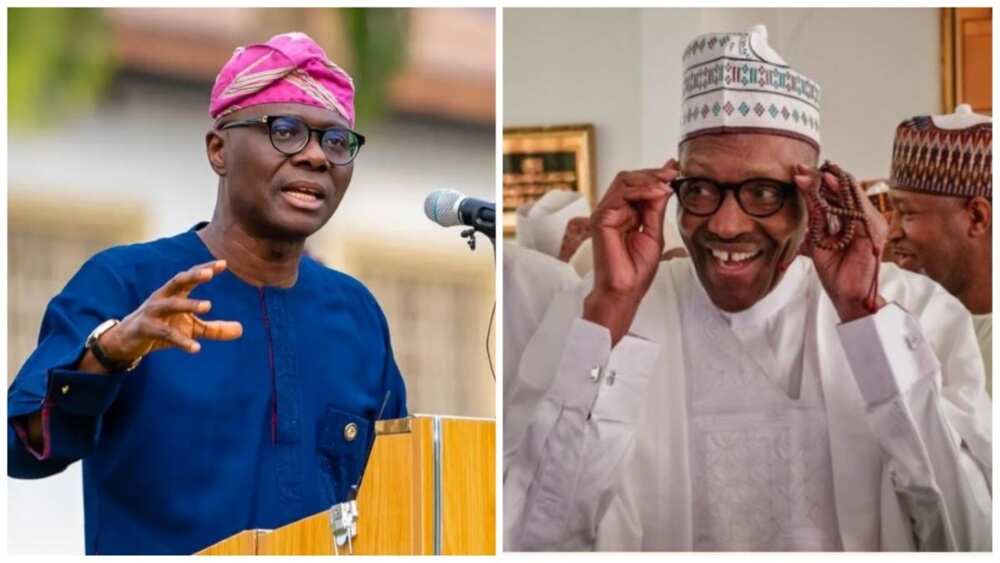 PM News reports that the attorney general condemned President Muhammadu Buharo's February 16, broadcast message which approved that only the old N200 notes continue to remain a legal tender
Speaking during an interview on TVC's Business Show, Onigbanjo said that petrol stations, banks and others who reject the old notes could be prosecuted in line with the proclamation of the Supreme Court.
Further lamenting over the challenges faced by many Nigerians following the new monetary policy that has led to a cash crunch, the state attorney general it is unfortunate that people who are hungry have had their means of livelihood eroded.
He noted that many Nigerians who live on the multi-dimensional poverty baseline do not care about any macroeconomic policy or its short or long-term gain.
His words:
"There is a contract between a customer and a bank that says when you bring your money to us you can have it back on demand.
"Any bank that refuses to give the money on demand has violated the terms and conditions of that contract and can be sued. I will advise Lagosians who have experienced suffering and injury as a result of the situation to press charges."
Onigbanjo also said that it is quite ridiculous that Nigerians are buying their own money while producers of goods and services are losing money due to the scarcity of new notes to purchase their products easily.
Speaking on legal implications of the Supreme Court's ruling on the new policy and President Buhari's broadcast, Onigbanjo said although the president has been bestowed with enormous powers, he cannot repeal the order of the Supreme Court or any other court in the country.
Cash crunch: "Compel Tinubu, APC leaders to release hoarded naira notes," PDP tasks Buhari
The 2023 presidential candidate of the All Progressives Congress Bola Tinubu had earlier been accused of planning the current cash crunch.
The allegation was levelled against Tinubu by the leadership of the Peoples Democratic Party (PDP) on Thursday, February 16.
According to the PDP, Tinubu and other leaders of the ruling party are hoarding naira and thus causing pain and hunger among Nigerians.
Naira scarcity: CBN Governor Emefiele begs Nigerians to be calm
Nigerians have been urged to remain calm and patient with the transition phase of the new naira notes.
The plea was made by the governor of the Central Bank of Nigeria, Godwin Emefiele, following the challenges faced by Nigerians in accessing the naira notes.
Godwin Emefiele said hiccups are always expected in situations like this but will surely be overcome.
Source: Legit.ng