Comment on Elders: Northern Youths Blasts Governor El-Rufai
The Arewa Progressive Youths League have lambasted Governor El Rufai of Kaduna state over his recent remarks
According to the youths in a statement, the governor has no reason to target the elders in his statement
Recall that the Kaduna governor had said that the Northern governors are the real elders in the north
The Arewa Progressive Youths League has condemned the Kaduna State Governor Nasir El-Rufai's remarks against the elders of northern Nigeria, saying they are uncomplimentary.
Reacting in statement made available to Legit.ng and signed by its leader, Sanusi Ibrahim, the Group recalled how El-Rufai, typical of a hypocritical ingrate, had derogatory many reputable Northern leaders and elders including Sardauna Sir Ahmadu Bello, Premier of northern region and other leaders who toiled and paid with their lives to carve a path for the development of the north.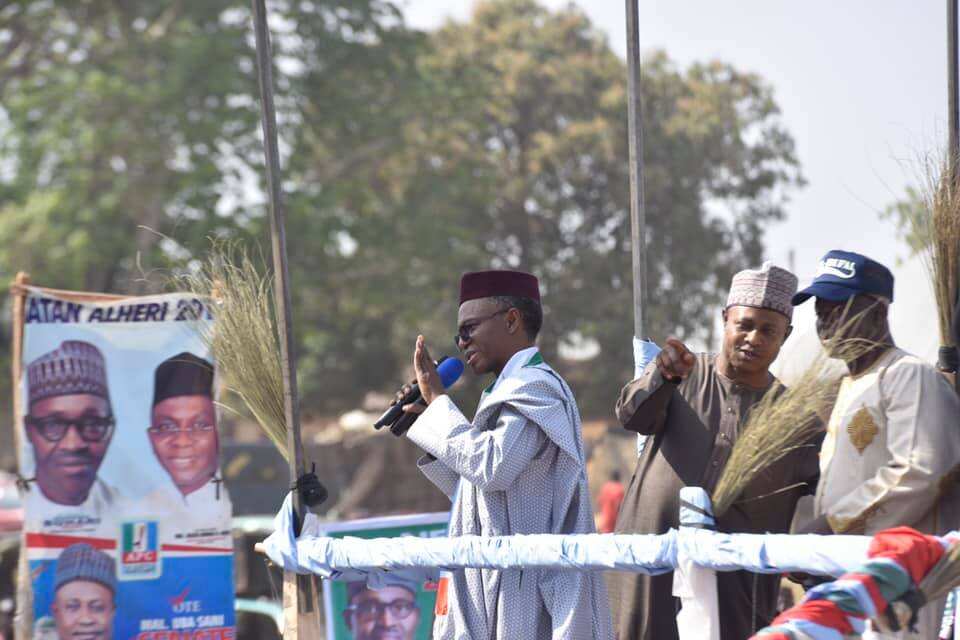 They cautioned the northern public against losing their guard and falling for the lies and deceptions by Elrufai who now poses as champion of the common man.
The group issued the caveat in reaction to Governor El-Rufai's latest outburst in the media, to the point of making blanket condemnation of reputable elders of the North, while purporting to show sympathy for ordinary Nigerian families stressed by the temporary effects of the ongoing economic and financial reforms in the country.
While accusing El-rufai of political sycophantic, crass opportunism, the Group also warned Nigerian commoners to study his antecedent in politics and how he has constantly betrayed all his benefactors in the past.
2023 elections: Keyamo leaks top secret, airs Tinubu's ex-lead campaigner's 'dirty laundry' in public
A former chieftain of the All Progressives Congress had earlier been accused of spreading disinformation about the party and its presidential candidate.
Festus Keyamo alleged that Naja'atu Muhammadu travelled all the way to London to meet with Bola Tinubu in order to lobby for a position.
According to Keyamo, the APC directorate for the presidential election has always known that Muhammad was a mole within the party.
Source: Legit.ng