Tenzing Norgay Trainor bio: age, parents, career
No one can dispute the fact that most child actors are adorable and charming. They inspire people from all walks of life to pursue their dreams, no matter what. One of the most notable child actors in contemporary America is Tenzing Norgay Trainor who is best known for featuring as Parker Rooney in Liv and Maddie.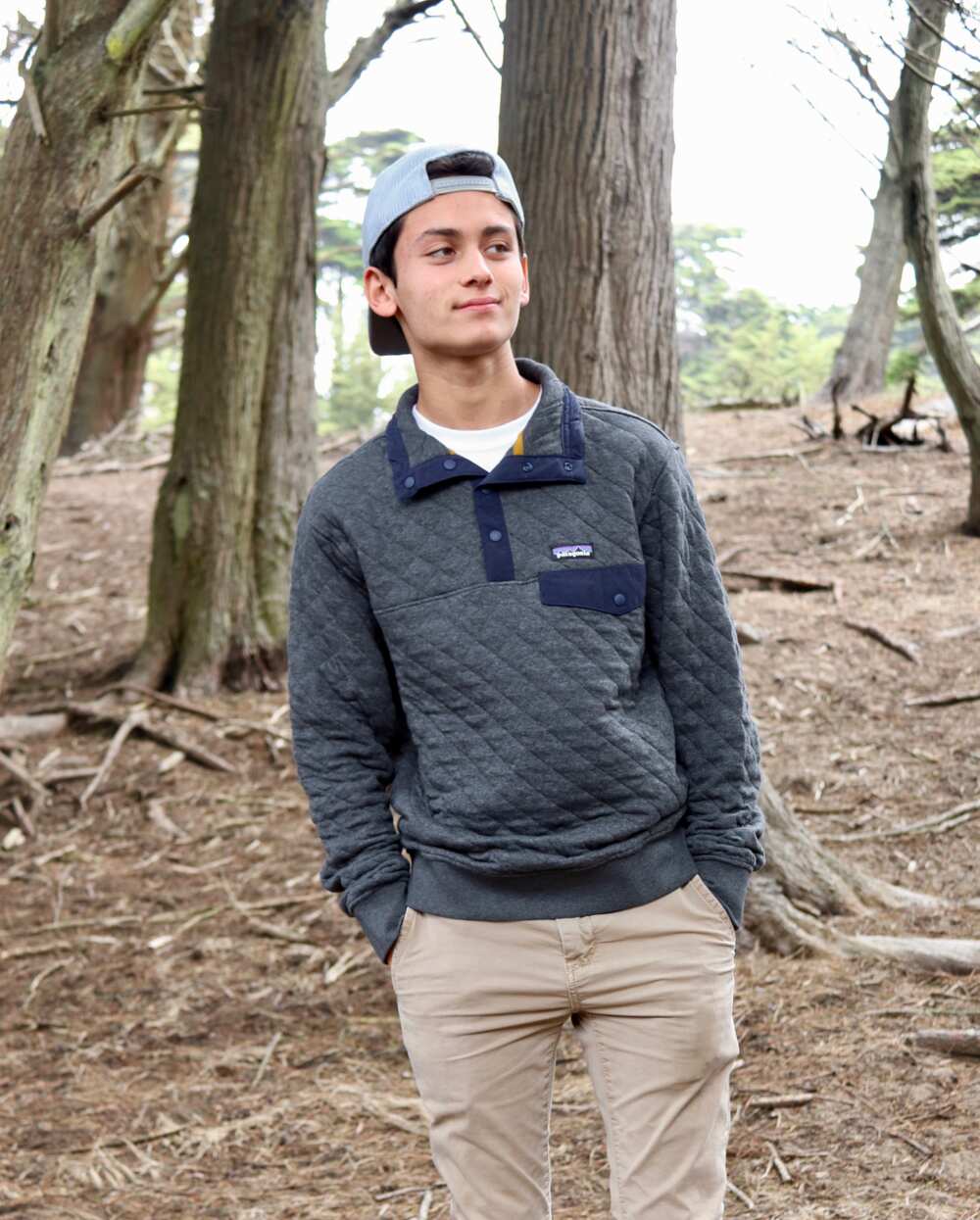 How old is Tenzing Norgay Trainor now? While most people first met the actor when he was quite young, he is now a handsome teenager.
Tenzing Norgay Trainor is currently one of the influential teenagers on social media. Like any other teenager, he enjoys partaking in different fun activities such as travelling, watching soccer and making new friends.
Profile summary
Date of birth: 4th of September 2001
Place of birth: Los Angeles, California, United States of America
Age: 18 years
Nationality: American
Zodiac sign: Virgo
Ethnicity: Nepali
Eye colour: Hazel
Hair colour: Dark brown
Height: 5 feet 8 inches (1.72 metres/ 172 centimetres)
Weight: 63 kilogrammes
Parents: Clark Tulley Trainor and Deki Tenzing Norgay
Siblings: Yonden and Kalden Trainor
Grandfather: Tenzing Norgay
Profession: Actor
Tenzing Norgay Trainor family and early life
The teenage actor was born on the 4th of September 2001 in Los Angeles, California, United States of America. How old is Parker on Liv and Maddie? Known to many as one of the best Liv and Maddie actors, the young man is a teenager now.
Tenzing Norgay Trainor age is 18 years old, and his Zodiac sign is Virgo.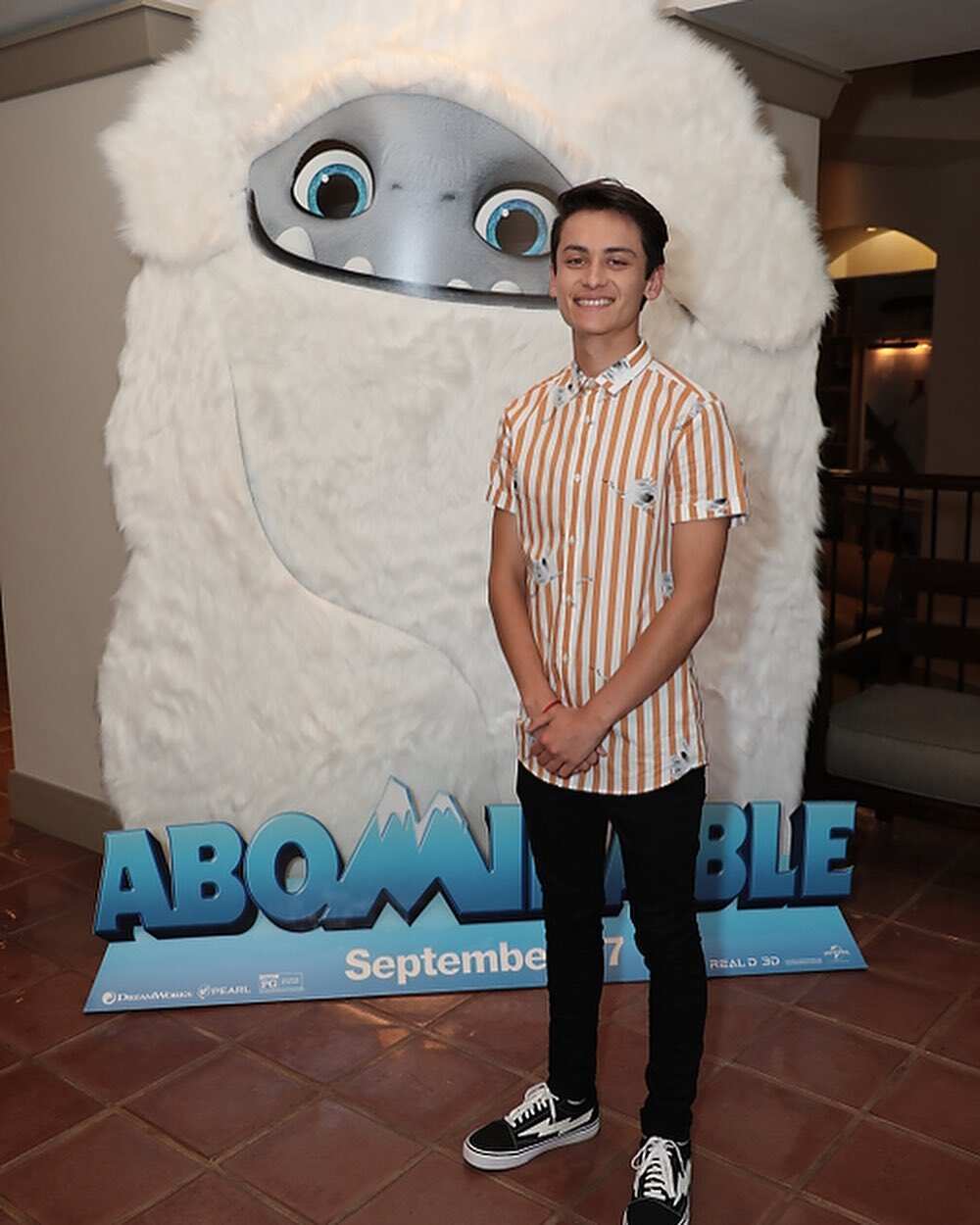 Tenzing Norgay Trainor parents are Clark Tulley Trainor and Deki Tenzing Norgay. The actor has two siblings, and their names are Yonden and Kalden Trainor.
Is Tenzing Norgay Trainor related to Tenzing Norgay? Yes, Parker from Liv and Maddie is Tenzing Norgay's grandson, whom he is named after.
Tenzing Norgay Trainor grandfather was an Indian-born mountaineer of Nepali descent who was the first man to climb Mount Everest alongside Sir Edmund Hillary on the 29th of May, 1953.
How did Tenzing Norgay die? He died on the 9th of May, 1986, but his exact cause of demise is not clear. Some sources claim that the cause of his death was cerebral hemorrhage while others cite a bronchial condition.
The actor spent part of his childhood years in Florida, United States of America. In his early years, Tenzing Trainor studied various martial arts.Today, he holds a black belt in Tae Kwon Do, and he also studied Kung Fu, XMA and Jiu-Jitsu.
He also participated in various athletic activities and is an avid lover of soccer. He played in his high school soccer team.
Education
Liv and Maddie Parker missed out on all his middle school years because he was working with Disney. He was in school from his first to fourth grades.
He booked Disney Channel's Liv and Maddie when he was in fifth grade and continued working with the company until his first year of high school. Luckily for him, his district offers independent study programmes, so it was possible for him to go back to regular school after the show came to an end.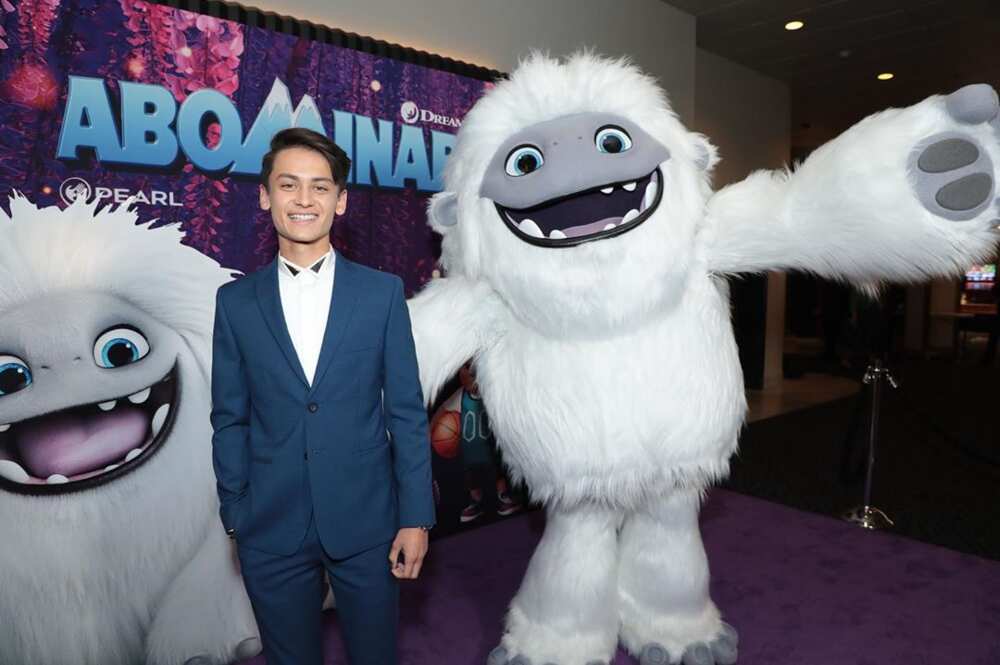 When he went back to school, the actor had an ordinary high school life where no one cared that he was a famous person in the entertainment industry. He made many friends in high school and did not struggle much with the transition from independent learning to being in a normal school.
Currently, the teenage actor is looking at colleges that will lead to the acquisition of more skills. Tenzing Norgay Trainor 2019 hoped to pursue higher education in film production. He hopes to become a producer, director and partly a writer in future.
Body measurements
The handsome young actor has a height of 5 feet 8 inches (1.72 metres/ 172 centimetres.) His body build is slim, and his weight is about 63 kilogrammes.
His chest size is 37 inches, his waist is 30 inches, and his arm size is 12.5 inches. His hair is dark brown, and he has distinctive hazel eyes.
Career
Liv and Maddie Parker started acting at the very young age of eight years. He was an active member of the Paladin Playhouse Theater that is located in the Ft. Lauderdale theatre camp.
His father made him join the theatre camp so that he could learn how to speak in front of people. Later, his family moved to California, where he made acting his career after his dad suggested it.
Within a short period, he secured acting gigs. So far, Tenzing Norgay Trainor movies and TV shows include the following:
Television series
The following is a list of the television shows and series that the teenager has featured in since he started his acting career;
Stevie TV (2012): He portrayed the character of Gosselin Boy in episode #1.4. This marked his debut into television roles.
The Jadagrace Show (2012): He acted as Jackie Swartz in this series.
Bits and Pieces (2012): This was his first television film, and he portrayed the character of Brody.
Good Luck Charlie (2013): He acted as Devan in the episode dubbed Rock Enroll.
Jessie (2014): He played the role of Parker Rooney in this television series. He appeared in the episode dubbed Jessie's Aloha Holidays with Parker and Joey.
Liv and Maddie (2013-2017): He portrayed the character of Parker Rooney in 80 episodes of the show. This was the role that catapulted the young man into fame. In addition to acting credits, he also has soundtrack credits. He performed the Icevanka and Bobby Theme Song in the episode dubbed Linda and Heather-A-Rooney and You, Me and the Beat in the episode whose title was Homerun-A-Rooney.
The Mick (2017): He played the character of Jaxon in the episode titled The Teacher.
Knight Squad (2018): He portrayed the character of Jimbo in two episodes of the show. These episodes were Fight for Your Knight to Party and The Dork Knight Returns.
Wonder Pets! (2019): He acted as Serval in the episode dubbed Save the Sea Turtle/Save the Serval.
Modern Family (2019): He starred in the episode dubbed A Game of Chicken as David Tashi.
The Stranded (2019): He acted as Gun in seven episodes of the show. The titles of these episodes were The Gate, The Attack, The Mutiny, The Fall, The Code, The Return and The Ruins.
American Housewife (2020): In his newest television show, the actor portrays the character of Trevor in the episode whose title is Wildflower Girls.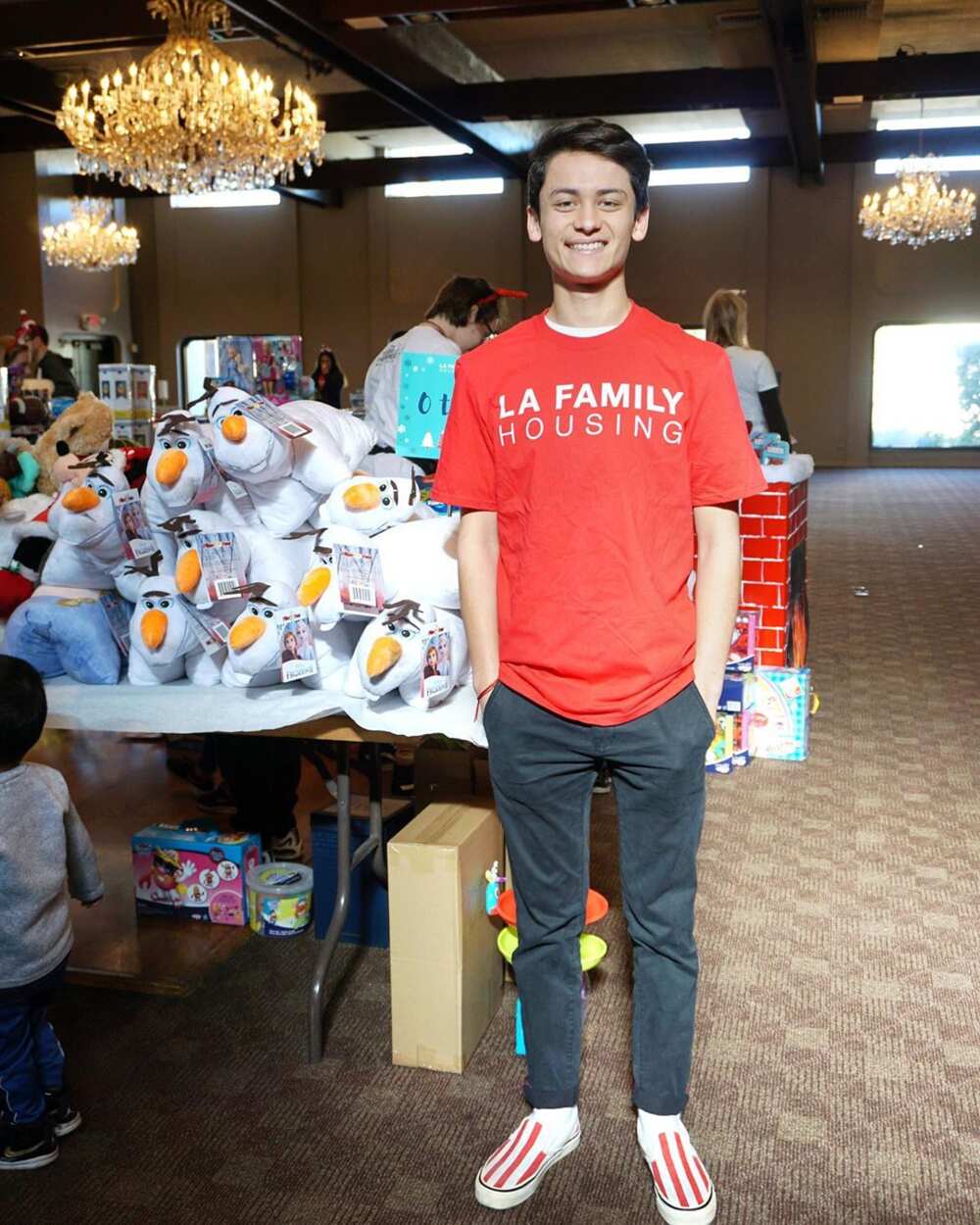 Movies
The young man has featured in the following movies:
Almost Paradox (2012): This was a short film in which he played the son.
The Lost Medallion: The Adventures of Billy Stone (2013): He acted as Child #2 in the film.
Super Buddies (2013): In this video, he voiced the character of Buddha.
Disney's Circle of Stars: Do You Want to Build a Snowman (2014): In this short video, he appeared as himself.
Clueless (2019): He acted as Liam in this short film.
Abominable (2019): This was the actor's most prominent film yet. He was the voice actor for the character Jin. In this film, three Chinese children are sent on an adventure with Everest, who is a yeti. The three are Jin (voiced by Tenzing Norgay Trainor), Yi (voiced by Chloe Bennet) and Peng (voiced by Albert Tsai.) Initially, Jin is not excited about the adventure because he is afraid that his cool kicks will get dirty. However, Everest uses his charm to win Jin over, and they all go for the adventure.
In addition to the movies and television shows above, the actor has appeared in other shows as himself. Some of the shows that have hosted him or that he has featured in are;
Disney Game On (2013)
Disney 365 (2013)
The 83rd Annual Hollywood Christmas Parade (2014)
Disney Channel's This Is Who I Am (2014)
NNG Hollywood (2019)
Hollywood Insider (2019)
Made in Hollywood (2019)
The 47th Annie Awards (2020): He was a presenter.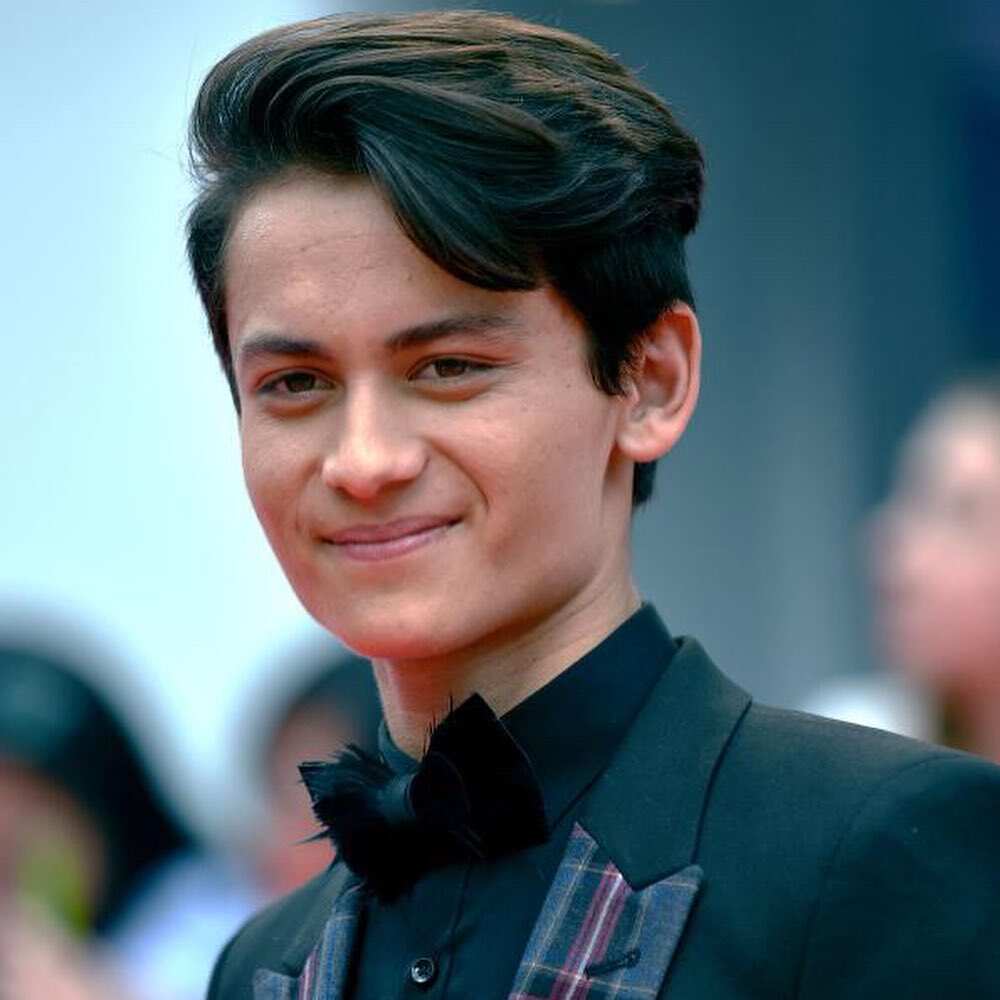 Nomination and award
So far, the young actor has received one award nomination, and he has also won one award.
In 2019, he won the Best Child/Young Actor Bronze Award during the Independent Shorts Awards for his work in Clueless.
In 2020, he was nominated for the Annie Award of Outstanding Achievement for Voice Acting in an Animated Feature Production for his role in the film Abominable.
Net worth
The young actor has made money from his acting gigs. There are speculations that Tenzing Norgay Trainor now has a net worth of about $500,000.
Hobbies and interests
It is interesting to note that the actor likes shoes, as does the character Jin from Abominable. He loves his shoes clean all the time.
Besides being a shoe lover, he is a dog lover who has two dogs at home. One of the dogs is named Speedy, a Maltese Yorkee mix, and the other is Charlie, a pug Picanese mix. The actor reported that the character Yi in Abominable is similar to that of Speedy.
The actor enjoys watching soccer in his free time. He also enjoys watching fictional television series and travelling.
He often visits Nepal, which is the birthplace of his famous grandfather, to spend time with his Nepali relatives. The young man is a bubbly person who likes to meet and make new friends from different parts of the world.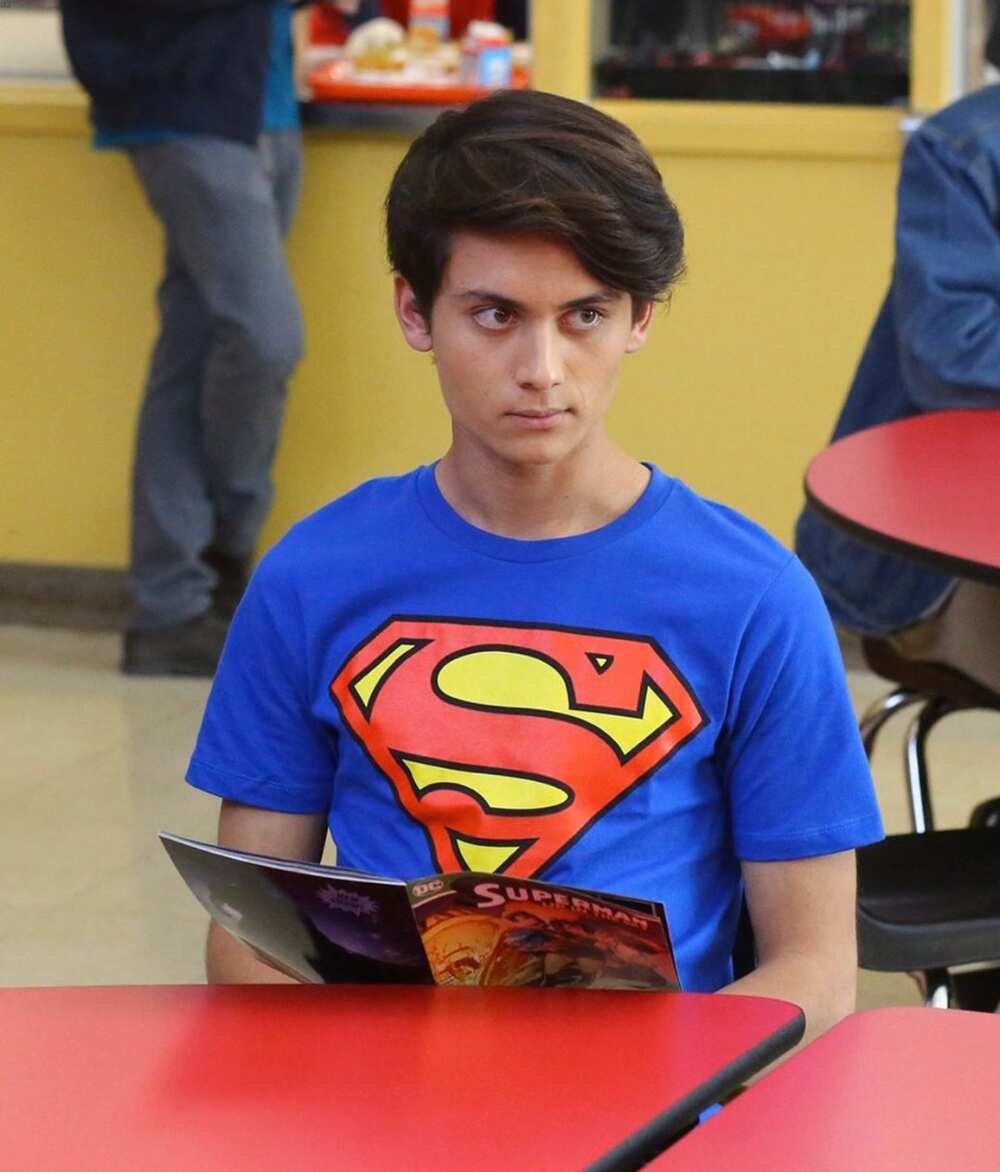 Dating life
Now that he is a teenager, many of Tenzing's followers and fans are curious to know whether or not he has someone special in his life. Unfortunately for them, the actor prefers to keep his personal life away from the media.
In his opinion, people should see him for his work. He has not disclosed any information regarding his dating life.
Tenzing Norgay Trainor Instagram
Tenzing Norgay Trainor Abominable is very active on Instagram, where he has over 1.2 million followers. As a teenager, he is into fun activities, which he often posts on this platform. He uses it to promote and update all his fans and followers about his films and shows.
Besides Instagram, the actor also has an official Facebook page with over 48k followers and over 27.5k likes. On his official Twitter account, he has over 74.7k followers.
Tenzing Norgay Trainor is a young actor who is best known as the voice of Jin in Abominable and Parker in Liv and Maddie. He started acting at a very young age and is currently seeking to broaden his skills and knowledge-base through higher education. His peers and fans from across the world hope to see more of him in future movies and television shows.
Source: Legit.ng