"Atiku Loves the Masses, What He Hates Is Influence of Bullion Van in 2023 Elections", Phrank Shaibu Claims
The Atiku Abubakar Campaign Organization said the former Vice President is in support of the cashless policy because he loves the masses
According to the campaign organisation, the former VP hates the influence of bullion van in the election
Recall that the Governor Nasir El-Rufai had alleged that Atiku is behind the lingering currency scarcity across the country
The Atiku Abubakar Campaign Organization said the former vice president says the remarks credited to the governor of Kaduna State, Mallam Nasir el-Rufai concerning the crisis arising from the currency scarcity across the country comes across as a low point.
This was disclosed in a statement made available to Legit.ng by Atiku's special assistant on Public Communication, Phrank Shaibu.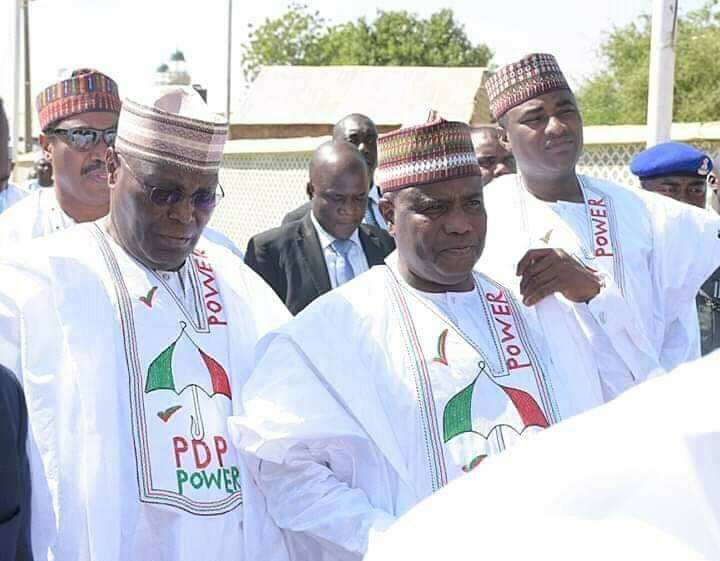 He accused the Kaduna state governor of not sympathizing with Nigerians over the hardship being faced as a result of the naira swap policy.
He said:
"For the avoidance of doubt, the currency crisis (and indeed all other crises), as it stands today, is a mess created by the APC and it will be imprudent of the Kaduna State governor or anyone else to associate the PDP or its presidential candidate, Atiku Abubakar with the crisis.
"Nigerians surely know better who loves them more between Atiku who has remained on the side of the masses and the presidential candidate of the APC, Bola Tinubu who has never come out in defense of the people against the hardship that the APC has subjected the country to since it took power in 2015.
"If Mallam el-Rufai is interested in knowing who hates the people of Nigeria, he should look in the direction of his political master who drove two bullion vans into his residence on the eve of election day in 2019.
"Atiku loves the people of Nigeria, and he has sufficiently demonstrated his love even at times when it was risky to do so. What Atiku hates, on the other hand, are politicians whose only intention is to compromise the electoral process through monetary inducement.
"We know those politicians who keep stacks of monies at home and in bullion vans to buy votes. They are the ones who, the once upright Mallam el-Rufai comes to the open to defend, and they are the ones who are afraid of the currency change policy."
Atiku, Tinubu or Obi? Lagos Traders reveal preferred presidential candidate they will vote for and why
Meanwhile, the traders in a popular market in Lagos state are giving a different vibe ahead of the nation's presidential election, which is slated for Saturday, February 25th, 2023.
While reacting to the recent happenings that have rocked the discussion of most Nigerians in the polity, the scarcity of the new naira notes and the price hike of fuel and scarcity of the product, traders in a popular market maintained they would vote wisely in the coming poll.
Speaking with Legit.ng, a trader who sells foodstuff items and food items such as rice, beans and garri, revealed the presidential candidate he will support and vote for and why. He noted that Peter Obi of the Labour Party (LP) has his votes hundred percent because as a former governor of Anambra state, he performed excellently well and if given an opportunity, he would perform even better as a new breed.
Source: Legit.ng