Chatham House Performance: Former UK Ambassador to Nigeria Praises Peter Obi
Paul Arkwright, a former UK High commissioner to Nigeria was full of praises for Peter Obi's performance at Chatham House
According to him, Obi has demonstrated his passion for Nigeria and practical solution to the country's challenges
Meanwhile, diverse reactions have followed his post on social media with some Nigerians dismissing him
Following Peter Obi's appearance at Chatham House in the United Kingdom where he revealed how he would address the high level of poverty in Nigeria among other challenges, Paul Arkwright, a former UK High commissioner to Nigeria has praised the Labour Party's presidential candidate for his performance.
According to Arkwright the former Anambra state governor has provided practical solutions for Nigeria's many challenges.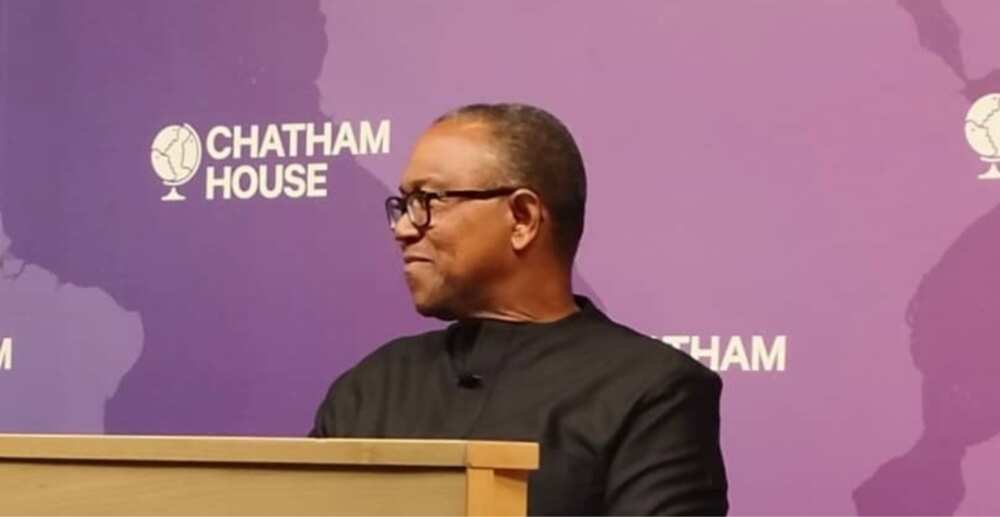 Going further, he said Obi's passion for the country and for getting the job done was glaring.
Meanwhile, his view on Obi's performance quickly drew reactions from supporters of the LP candidate and the opposition.
In his reaction, AkinAdejola questioned the former diplomat if he would vote for Obi if he was running for the UK PM position.
"If he was running for PM in the UK, with the questions asked and answers given, will you be voting for him? no new ideas, no new innovations or even new reforms. most of his answers were stolen from other candidates or what the current government already done. He's empty at best."
Ugochukwu @kizzmath also asked:
"I know you as an upright man who speaks against corruption with a high moral standard for himself. What would you say about Peter Obi investment of state funds in a company NEXT has a major interest in it?"
Here are other reactions from Nigerians.
Signor Davia @mrbiglonaire
"I'm glad you said "practical solutions" explained in simple terms. Not one presidential candidate whose policies and plans reads like is written."
Duke Babington @RICHdimkpa
"Loved your excellent question on the way forward for countries who are less than enthusiastic about investing in Nigeria at this time. It enabled HE Peter Obi expand more on what his administration would do practically to make Nigeria more attractive to potential investors."
Nathan the 4th
"Your question was my favourite for the day. Most of those asked today were questions PO have answered on several occasions. We need to start talking foreign investments and a friendly place to do business. We have the population for any business to thrive."
Peter Obi at Chatham house, answers all questions
Peter Obi, has revealed what he will do to salvage Nigeria if elected president in the coming presidential election.
The presidential candidate of the Labour Party said the various ethnic agitations across Nigeria are a product of failed leadership.
The former Anambra state governor who said he condemned all agitators added that it was also important to identify the causes of the various agitations in the country.
Source: Legit.ng