Woah Vicky's bio: age, real name, parents, net worth, rise to fame
Woah Vicky is a sensational social media star, rapper, and model. Her gripping online presence attracts many to her social media pages. The rapper came into the limelight in 2017 for claiming that she was Black and using racial slurs in some of her videos. This article delves into her career and personal life.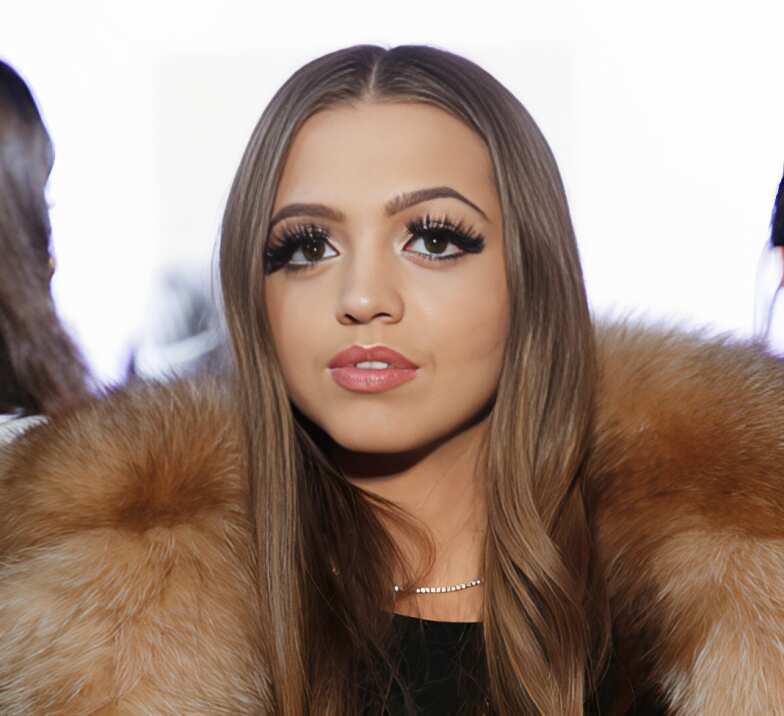 Social media provided a platform for Woah Vicky to build an audience beyond the US she claimed to be Black. Many questioned her claims because of her physical appearance. For instance, Woah Vicky's skin tone and hair texture/color are common features in White people.
Profile summary
| | |
| --- | --- |
| Full name | Victoria Rose Waldrip |
| Stage name | Woah Vicky |
| Gender | Female |
| Date of birth | March 7, 2000 |
| Age | 23 years (as of 2023) |
| Zodiac sign | Pisces |
| Place of birth | Atlanta, Georgia, USA |
| Current residence | Los Angeles, California, USA |
| Nationality | American |
| Ethnicity | White |
| Religion | Christianity |
| Sexuality | Straight |
| Height | 5'4" (162 cm) |
| Weight | 106 pounds (48 kg) |
| Eye color | Brown |
| Hair color | Brown |
| Father | Steve Waldrip |
| Mother | Carla Johnson |
| Sibling | Stephanie Waldrip |
| Marital status | Single |
| Alma mater | Online Penn Foster High School |
| Profession | Social media star, rapper, model, and entrepreneur |
| Net worth | $1.5 million |
| Income sources | Business, content creation, and paid brand ads |
| Company | Woah Skin |
Who is Woah Vicky?
Woah Vicky's real name is Victoria Rose Waldrip. She is an American model, Instagram personality, businesswoman, and rapper.
When was Woah Vicky born?
The rapper was born on March 7, 2000.
How old is Woah Vicky?
The social media star is 22 years old as of 2023.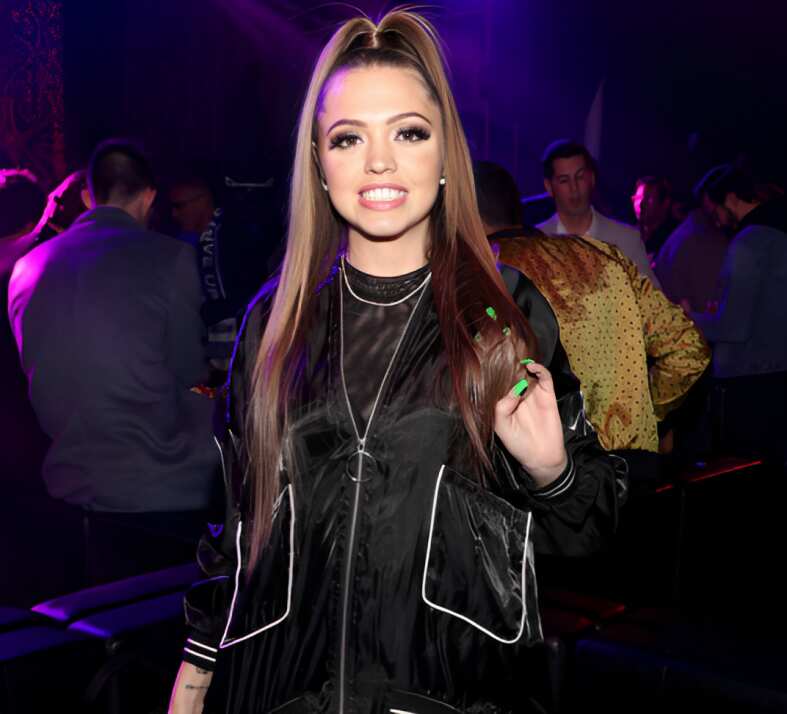 Who are Whoa Vicky's parents?
Woah Vicky's parents are Steve Waldrip (dad) and Carla Johnson (mum). Her father is in the real estate and home-building business. The model has a brother, Sam Waldrip, and a sister, Stephanie Waldrip.
Where is Woah Vicky from?
Victoria Waldrip was born in Atlanta, Georgia, USA. Her mum, Carla Johnson, raised her in grew in Georgia.
Does Woah Vicky have a sister?
Rapper Woah Vicky's sister is fashion designer Stephanie Waldrip. The two have an age gap of about ten years and are not very close.
Stephanie went to Savannah College of Art and Design and owns the Waldrip NYC fashion label. She is in her early 30s and lives in New York. The fashionista married Blake London in 2016, and they have a daughter.
Educational background
Victoria Waldrip attended Marietta High School but later transitioned to homeschooling. She completed her high school diploma via the Penn Foster High School Program online.
How did Woah Vicky get famous?
Victoria Waldrip would share pictures of herself dressed in fancy attires from luxury brands on Instagram. Her popularity skyrocketed in 2017 when Chief Keef, Snoop Dogg, and other celebrities in the US shared on their social media accounts a video of her claiming to be Black.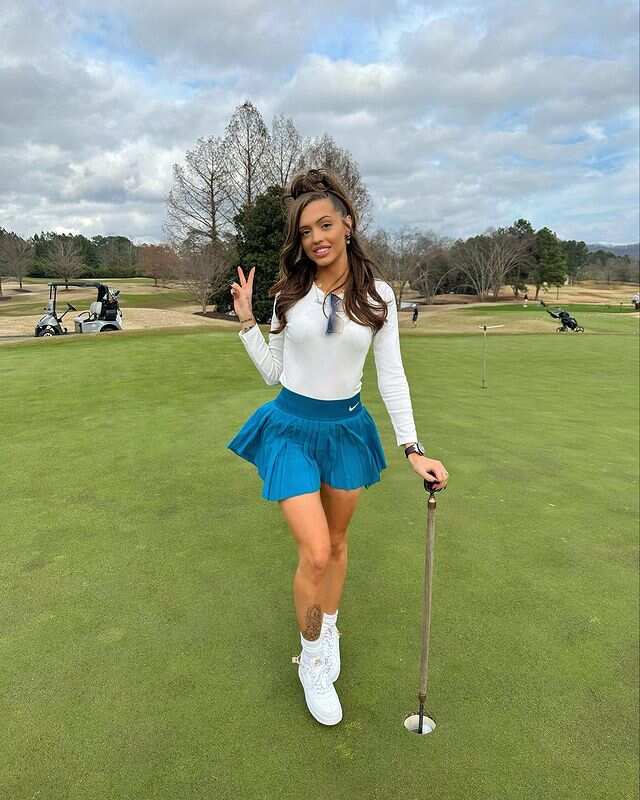 Was Woah Vicky on Dr. Phil?
Vicky was 16 when she appeared in an episode of Dr. Phil in September 2016. She went viral for uttering, "Cash me outside, how 'bout dat?" on the show.
Woah Vicky as a social media influencer
As of this writing, 3.7 million people follow Woah Vicky's Instagram page, @imwoahvicky, where she posts her traveling adventures and fashion shoots.
Waldrip posts fashion shoots, pranks, twerking tutorials, makeup tutorials, and music on YouTube. Her channel, @WoahVickychannel, has 1.15 million subscribers and over 52 million views. The channel often has catchy drama about her lavish life.
Woah Vicky as a musician
Victoria Waldrip released her debut single, Woah Vicky, in March 2018. Her other songs, Don't Like Me, Back N Forth, Cash App, and In Da City, have followed since then.
Woah Vicky as an entrepreneur
The businesswoman owns the Woah Skin brand. According to the company's website, their beauty and skin care products clear acne and pimples. They are specifically tested and designed for acne-prone skin.
Woah Vicky's racial claims
Woah Vicky claimed her DNA test results showed she was 44% African. The Black community felt insulted because her physical appearance showed she was White.
After that, Woah Vicky darkened her complexion with makeup and adopted the African-American urban English accent. She even began using racial slurs.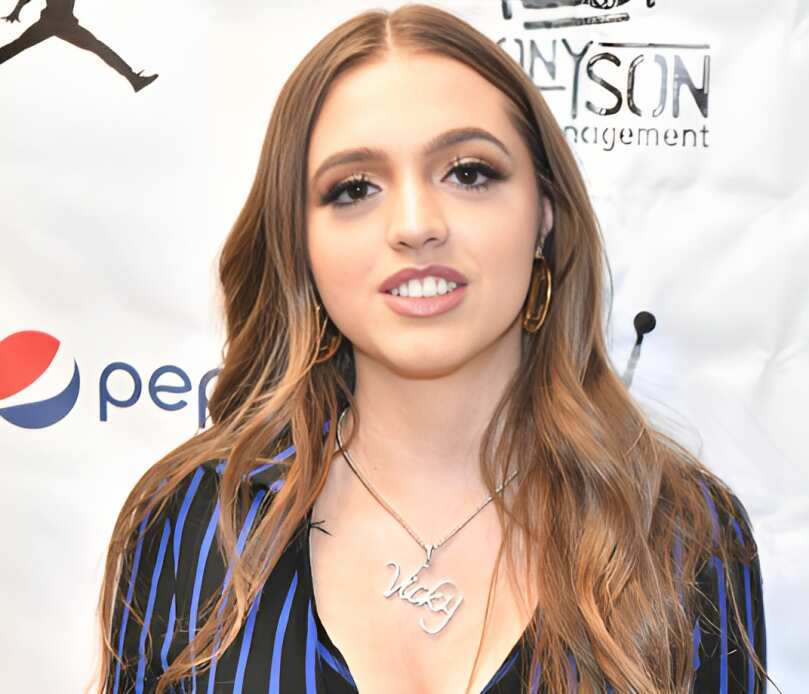 The public also accused her of being racist for adopting African-American culture. Vicky claimed she was from Atlanta's Zone 6, known for high poverty levels.
Claiming she "came from nothing" and "from the hood" seemed outrageous because she grew up in an upper-middle-class family.
Woah Vicky's controversies
Drama and controversies around Vicky's life increase her popularity. Below are other Woah Vicky's controversies that caught the world's attention:
Victoria was once held in police custody for trespassing at a mall and assaulting the police officer who had asked her to leave.
YouTube removed one of Woah Vicky's songs from her channel because it was a racially-charged diss track.
Woah Vicky made headlines after being detained for kicking a cop and declaring "Black Lives Matter."
Victoria and Bhad Bhabie have been at loggerheads for years. In 2017, Bregoli reacted negatively to Vicky's diss track about rapper, RiceGum.
In April 2018, Victoria and Bhad Bhabie got into a physical altercation in LA.
In October 2019, a video of Victoria pinning down Bhad Bhabie at a studio went viral on social media.
In April 2023, Lil Nas X refuted Woah Vicky's claims that he's not gay. The singer said he never faked his sexuality for fame. He had gay feelings since he was a teenager and hoped it was just a phase.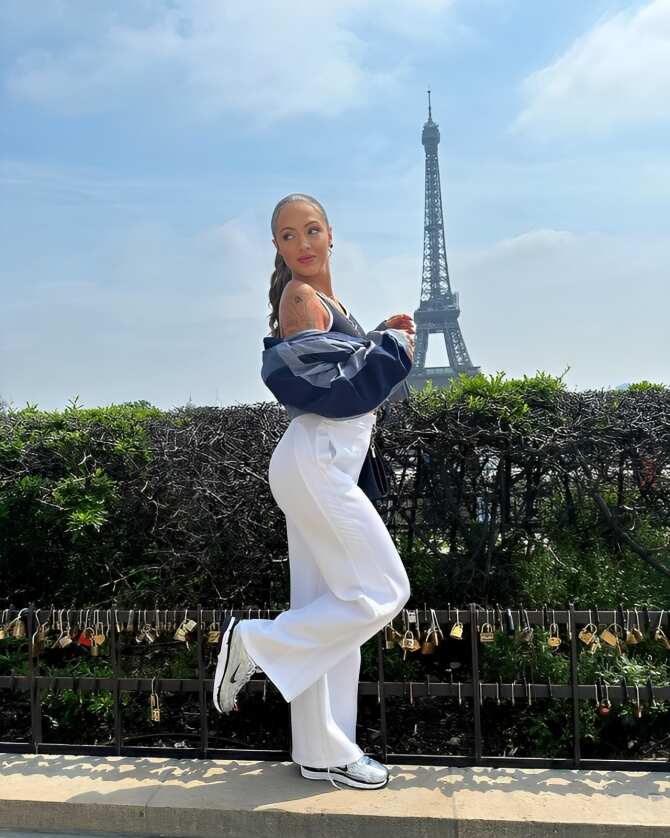 Where does Woah Vicky get her money?
The self-made millionaire makes a fortune from paid advertisements and partnerships on Instagram and YouTube.
Is Woah Vicky on OnlyFans?
Yes, she is, but she just films and photographs her feet. She indicated in a video she released that she would not share any videos of herself other than her feet.
What happened to Woah Vicky?
Woah Vicky removed tattoos hands, forearm, shoulder, and inner biceps in June 2023. Others are on her back, stomach, legs, and feet. The rapper wants to start over as a model and actress and hopes eliminating tattoos will increase her opportunities in the industry. Woah Vicky has not dropped a new song since 2021, and it is unclear whether she will return to music.
Who is Woah Vicky dating?
It is unclear whether she is single or dating. Woah Vicky was linked to rapper YBN Nahmir, but they never confirmed their relationship.
Fans also alleged she dated musician Deivys Nicola (aka D Rock) in 2020 and rapper John Boonk Gabanna between 2021 and 2022.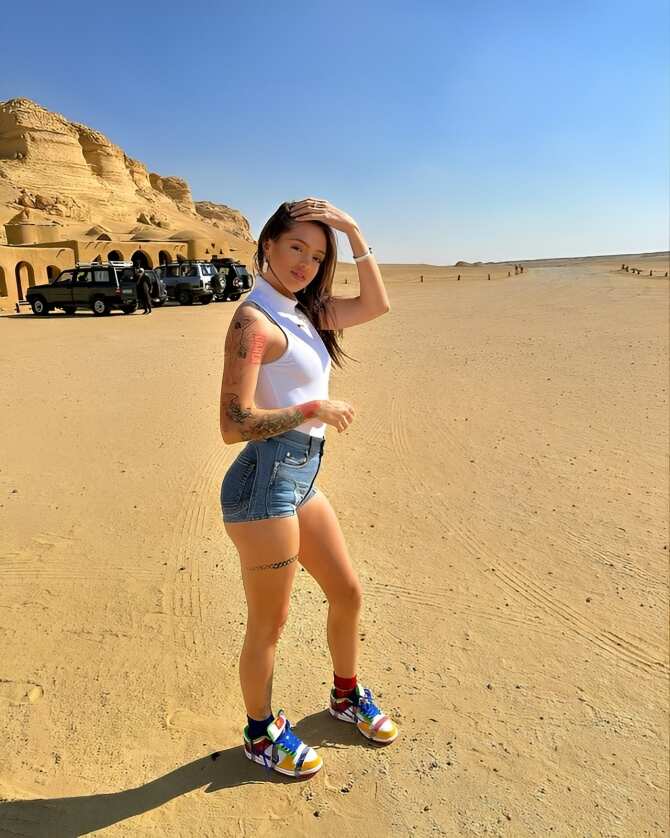 How tall is Woah Vicky?
Woah Vicky's height is 5 feet 4 inches (162 cm). She weighs 106 pounds (48 kg) and has brown eyes and hair.
Where does Woah Vicky live?
She lives in Los Angeles, California, USA.
Facts about Woah Vicky
She has a dog named Woof.
She owns a grey Mercedez Benz.
Her hobbies include traveling and swimming.
She is a fashionista.
Her mom is an alcoholic addict.
Despite all the drama around her, Woah Vicky is making milestones in her life. Controversy sustains her career in content creation and as an influencer. One can learn from her to use social media for their success, but not necessarily by attracting drama to their lives.
Legit.ng published Marissa Da'Nae's biography. The American model is best known for being rapper NLE Choppa's girlfriend.
Marissa rose to prominence by sharing funny content on social media. She is also a businesswoman with two online clothing companies.
Source: Legit.ng