Slaton sisters bio: how have the siblings achieved their fame?
Amy and Tammy Slaton are American siblings who came into the limelight through YouTube. Since 2020, the Slaton sisters have been starring in 1000-lb Sisters; a reality television show. The show has been documenting their struggles as they try to lose weight to qualify for bariatric surgery. Over time, many fans of the show have come to love the two sisters hence the need to know more about them.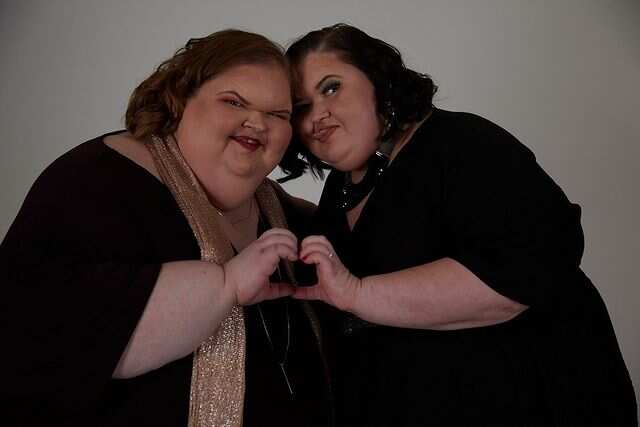 Weight loss is not an easy journey as many may perceive. Many people struggle to lose weight in vain. The process can be demanding and challenging, which, in most instances, scares a lot of people wishing to lose weight. However, that is not the case with the Slaton sisters.
The two ladies have been giving in their best throughout the show in order to lose as many pounds as possible. Apart from their now celebrity lives, they have interesting personal lives worth following. Their bio might help you to understand them better.
Slaton sisters profile summary
Birth names: Amy and Tammy Slaton
Date of birth: Amy Slaton (28th October 1987) and Tammy Slaton (27th July 1986)
Ages: Amy Slaton (33 years old as of 2021) and Tammy Slaton (34 years old as of 2021)
Place of birth: Kentucky, United States
Parents: Darlene Slaton (mother), Robert Franklin (stepfather)
Brother: Chris Slaton
Occupations: Reality TV stars, YouTubers
Nationality: American
Slaton sisters bio
Amy was born on 28th October 1987 in Kentucky, United States. On the other hand, Tammy was born on 27th July 1986. They roughly have a one-year age difference. The name of their mother is Darlene Slaton.
The siblings once revealed that they had challenging childhood experiences. Their mother worked two to three jobs to raise them. They grew up eating fast food. Most of the time, they were left with their now-deceased grandmother.
The name of their father remains a mystery. The two sisters had a stepfather by the name Robert Franklin. Unfortunately, he passed away on 6th January 2021.
The 1000-lb Sisters reality stars have one known brother whose name is Chris Slaton. Similar to some of their family members, Chris has appeared in two episodes of the reality TV show. Also, they are stepsisters to Crystal Collins and Wayne Rednour.
The siblings attended Union County High School. Often, some of their schoolmates used to bully and body shame them.
Slaton Sisters birthdays
How old is Tammy Slaton? She is 34 years old as of 2021. Usually, she celebrates her birthdays on 27th July.
Amy Slaton age is 33 as of 2021. She is one year younger than her sister. Her birthdays happen on 28th October of every year.
Rise to stardom
First, the siblings came into the limelight in 2014 as YouTubers. They tried the Chubby Bunny Challenge which went viral. The video attracted mixed reactions from internet users – some loved them while others ridiculed them because of their bodies.
Despite the harsh comments, the siblings continued uploading videos on their YouTube channel. In 2020, the TLC network resolved to support them in their weight loss journey. They created a television series by the name 1000-lb Sisters.
They have been documenting their lives on the show since then. The first season of the series aired between 1st January 2020 and 5th February 2020. The show was recently renewed for season two, and three episodes are already out.
Weight loss journey
The Slaton family have been overweight since childhood. Their weights have been hindering them from achieving their life goals. They also suffer from diabetes and are at risk of heart attack. A while ago, the older sibling developed mental issues that almost saw her commit su*cide.
Afraid of her body weight and people's harsh reactions, Tammy stayed indoors for six years. Amy and Tammy Slaton now are making commendable process with their weights. For instance, the Tammy can now go to the store alone because she is not dependent on her sister's support that much.
At the beginning of the show, Amy weighed 406 pounds while Tammy weighed 608 pounds. At some point, Amy Slaton weight loss journey yielded fruits – she lost 100 pounds.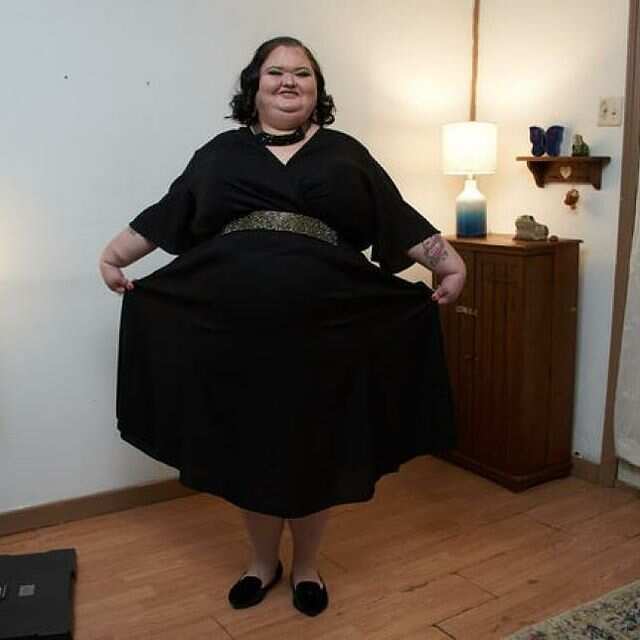 Amy Slaton now can have bariatric surgery. It is a big achievement for her because she can now become a mother, something that has been troubling her for a long time.
Tammy, on the other hand, is also doing great. In S02E02, she weighed 587.4 lbs. She has dropped over 21 pounds in one year. However, she is yet to go below 550lbs to undergo surgery. Her sister now weighs 306lbs.
Tammy and Amy Slaton now are focusing on losing as many pounds as possible. They no longer eat junk food as they used to in the past.
Personal lives
Is Amy Slaton married? Yes. The 33-year-old has been married to Michael Halterman for close to two years now. She met him in high school, and they dated for a while before they tied the knot in March 2019.
Their wedding took place in Nashville. Also, the couple is expecting their firstborn child.
Amy Slaton husband has been of great aid to the siblings. He has always supported them in their weight loss journey. Halterman has been also appearing on the TLC series since 2020.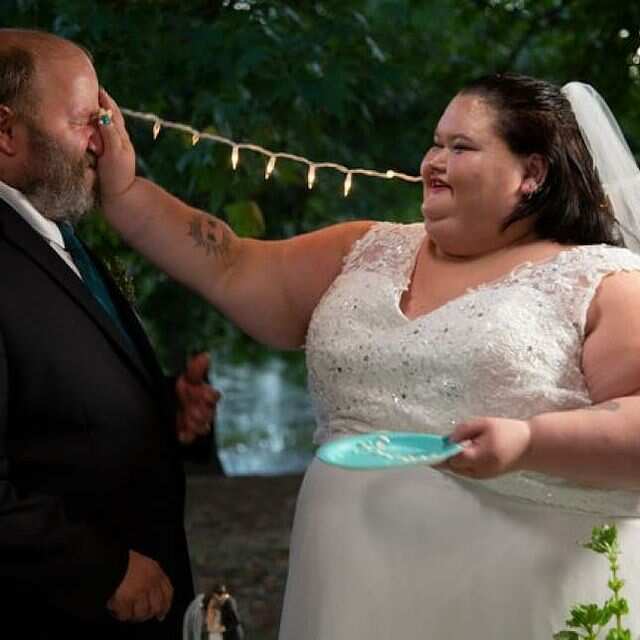 Does Tammy from 1000lbs Sisters have a boyfriend? News about her dating surfaced online in 2020. It started when she posted a picture on Instagram with a man named Jerry Sykes. She captioned the picture "Bae for life" followed with a heart emoji.
Later, it emerged that Sykes was a married man. She tried to be defensive, but fans called her names on the internet. Tammy, in a video, admitted that her boyfriend was already married and she was not bothered by the fact that he was already in another relationship.
The Slaton sisters' determination, patience, hard work, and sacrifices make their story incredible. They will always continue to inspire many people around the world that weight loss is not an impossible journey.
READ ALSO: Hannah Margaret Selleck bio: Who is Tom Selleck's daughter?
Legit.ng recently published the biography of Hannah Margaret Selleck. She is the daughter of Tom Selleck, an established American actor. Margaret is widely recognized as a horse rider and model.
The 32-year-old holds a degree in Communication from the Loyola Marymount University. She was inspired to learn the horse riding sport by her father. Also, Hannah has worked with reputable fashion and cosmetic brands such as Reviver Cosmetics.
Source: Legit.ng