Soludo Is a Blessing to Anambra State, Says Innocent Chukwuma
It seems entrepreneurs in Anambra are excited about the prospect of having Professor Chukwuma Soludo as their next governor
Soludo, 61, is a prominent and accomplished economist who once governed the Central Bank of Nigeria
Chief Innocent Chukwuma, Africa's biggest car manufacturer, says Soludo's victory in the election will bring about economic progress in Anambra
Nnewi - Prominent Anambra indigene, Chief Innocent Chukwuma has described Anambra governor-elect, Professor Chukwuma Charles Soludo as a blessing to the state.
Chukwuma who is the biggest vehicle manufacturer and chairman of Innoson Vehicle Manufacturing Limited, (IVM), expressed confidence that the administration of Soludo will build on the legacies of the outgoing governor, Chief Willie Obiano.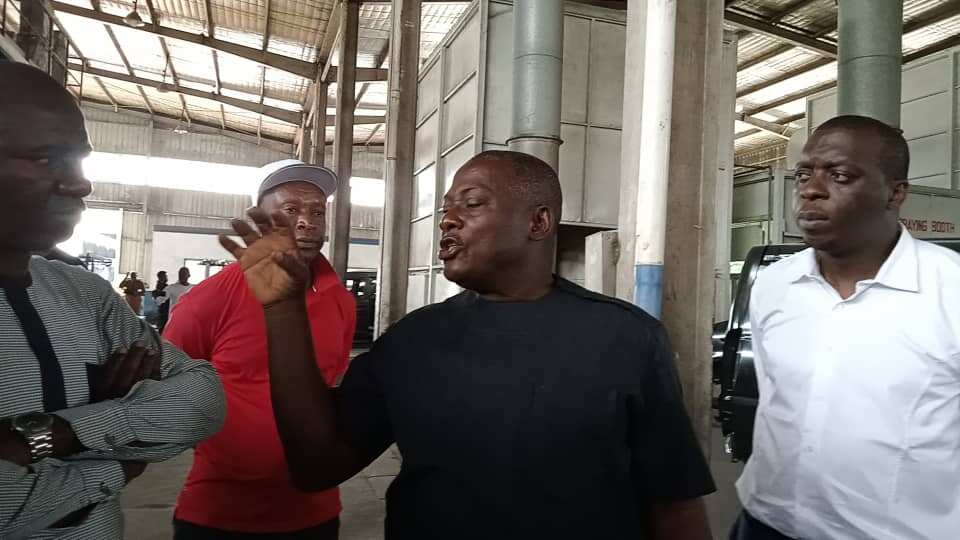 Speaking to journalists in Nnewi, Chief Chukwuma said:
"For him to be the governor is a blessing to us. That is one of the best things that Governor Obiano did, by choosing Soludo."
Asked what he thinks about the industrial clusters proposed by Soludo in his manifesto, Chukwuma said:
"With the industrial clusters proposed by Soludo, I will have the opportunity for people to produce more components for me. It is a good idea and a welcome development. We are looking forward to his administration."
Presenting his manifesto, Professor Soludo had said:
"We will designate new locations as Industrial Technology Parks Akwaihedi, Awka environs including parts of Orumba, Ozubulu, Anaku, Awka, etc, in addition to the existing clusters in Nnewi, Onitsha/Ogbaru, etc.
"The government will set aside at least 2,000 hectares of land for said parks in the first instance and provide key infrastructure (roads, water, electricity, etc.), or facilitate the provision of such infrastructure via Public-Private Partnerships (PPPs), where applicable.
"We estimate over 2,000 new medium to large businesses will be incubated within these Industrial Areas within the lifetime of the administration."
Chukwuma says when it comes to fruition, such thriving small businesses will help him source materials locally.
His words:
"When producing a vehicle, I source materials locally. It is when I don't see, I get from abroad. So, if there are businesses producing what I need to make vehicles, I'll gladly patronise them as it will be cheaper and also be my way of encouraging small businesses."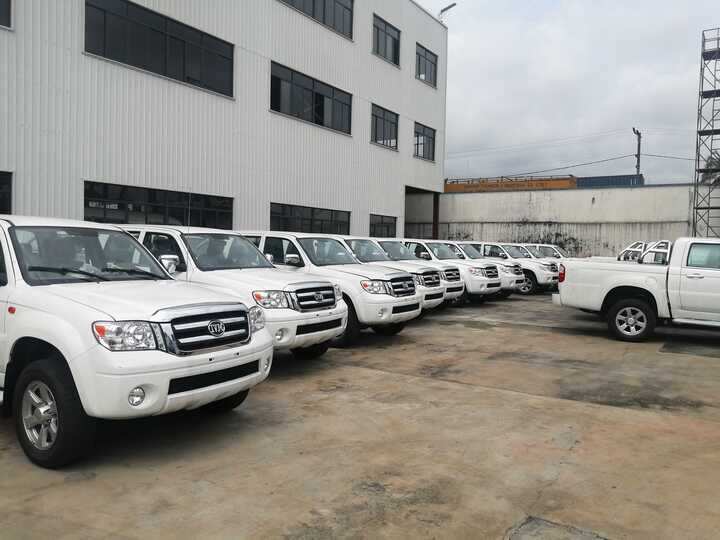 Chukwuma also commended the Obiano administration for helping businesses in Nnewi by connecting them to the national grid.
He said:
"Today, Governor Obiano made sure that factories in Nnewi and other industrial towns have a special line from the national grid. He paid for it and it is very costly. It is an industrial line only for industries. The governor sponsored it for the sake of all the industries in Anambra state."
The billionaire businessman also noted that his big break in business was made possible by former Anambra governor, Peter Obi.
He said:
"Peter Obi gave me much encouragement when I started. When I started, he ordered 500 units of buses to supply to schools and he paid me in advance. Paying me in advance helped a lot because, at that time, I just started the business.
"After I supplied that, he paid me again for another 500 pickups for security agencies. He also paid me in advance, he doesn't owe.
"He also came back to me to order SUVs for all traditional rulers in Anambra state. Before then, I haven't produced SUVs, but he encouraged me and we were able to supply 500 SUVs."
He added that the staff strength of the Innoson Group was now well over 7200, with the IVM accounting for 1700 staff members.
Asked the major challenges he has faced in his business, Chukwuma said:
"Challenges can never stop; people will always have challenges day by day, but the most important thing is that each time it comes up, we put heads together and surmount it. I don't think there is a challenge we will see and not surmount.
"Our driving force is ideas; it is not about the volume of investments, if ideas are there, you can use small money to do big things."
Innoson Demands GTBank Pays N32.87billion Over Illegal Charges
Meanwhile, in order to get N32.87 billion from Guaranty Trust Holding Company, Innoson Vehicles has demanded that the company stop its restructuring.
Innoson asked a Federal High Court in Lagos to intervene in the pending debt allegedly owed by the financial institution since 2014.
The amount rose to N32.87 billion due to interest accrued over the years, although Guaranty Trust denied the claim that it is indebted to anyone.
Chief Chukwuma gives an update on his public spat with GTB
While speaking on the issue, Chief Chukwuma said:
"Guaranty Trust Bank, I am one of their best customers. When the former MD (Tayo Adenirokun) was alive, I was their number one customer in the southeast. Because of me, they opened a branch in Nnewi.
"But after Tayo, the new MD took over and I don't even know him. I saw him for the first time last year. So, they started fighting about tribe. I think why he is fighting me is about tribe. I don't know exactly what he is doing.
"But, finally, I have proven him wrong in everything. Because I have defeated him in all the courts we went to and it is only for him to pay me what he owes me because he went to my account to take money anyhow.
"I find out, took him to court, and won him. But till this moment, he has not paid me, and now we have gone up to Supreme Court. I don't know if he wants Nigeria to change its laws because of him.
"But the beauty of the whole thing is that the money is attracting interest of 22%. So, I am waiting for the interest to be above their capacity so I will take over the bank. So, that's what I am waiting for.
"I am not disturbing them anymore. But, I am assuring all the customers of GTB that if I take over, I will run it well. They should not have any fear. I have not done any business that failed. I will run it better than them."
What happened between GTBank and Innoson
The long-run battle between GTBank (now GTCO) and Innoson is based on alleged illegal charges on the automaker's account by the banking institution.
In 2018, it was reported that the Supreme Court ordered GTBank to pay N14 billion reportedly deducted from Innoson Nigeria Limited's account.
The amount reported must be paid pending the determination of the court case between them, which rose from a 2014 order by the Enugu Court of Appeal, which directed the bank to deposit N5.9 billion in interest yielding account.
As the court case prolonged, the amount increased due to interest rate. The capital is now above N32.87 billion.
Source: Legit.ng