Notice of N80K MSMEs Survival Fund For Beneficiaries Not From Us, FG Warns
Nigerians have been warned against a widely spread message on WhatsApp encouraging micro and small business owners to access N80,00 survival fund
The message also urged the applicants especially the beneficiaries of FG's MSMEs survival fund to disclose their personal bank account details
However, the minister of trade and investment Maryam Katugum has described the messages as fraudulent
The minister also said that the messages should be disregarded as they have been created by scammers to defraud unsuspecting Nigerians
The Nigerian government has issued a warning to citizens over a notice of payment of N80,000 claimed to be a survival fund for individuals under the payroll of the Micro, Small and Medium Enterprises support scheme.
The steering committee of the MSMEs survival fund warned that messages currently circulating on the WhatApp platform urging beneficiaries to drop their account details to gain access to N80,000 stipends under the scheme's payroll are scams.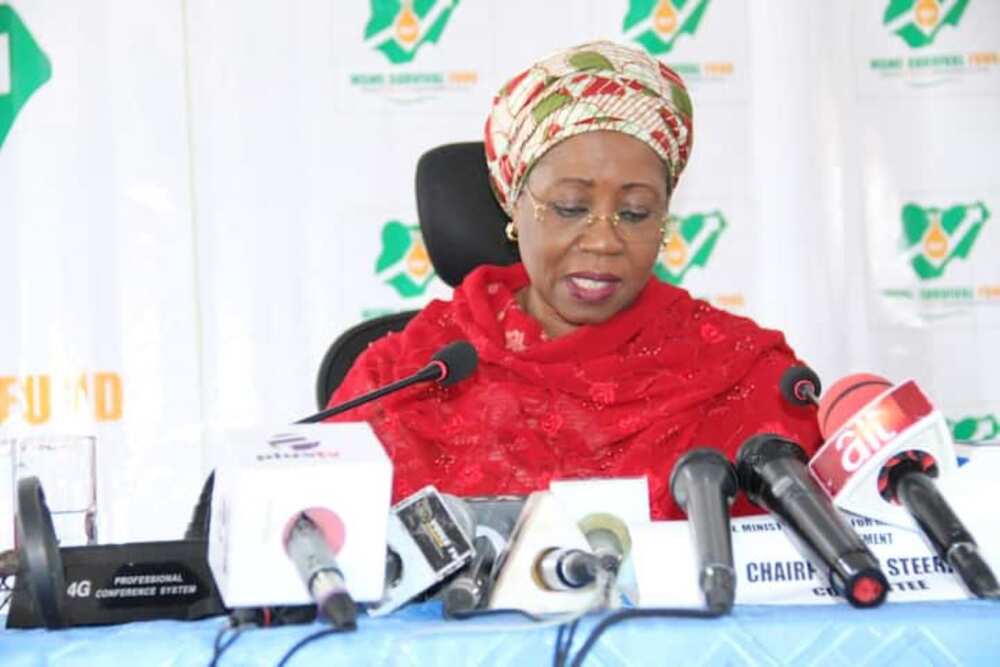 In a statement released and sent to Legit.ng, the committee headed by the minister of state for trade and investment, Maryam Katagum, said the notice requesting the public or individuals to disclose their account details on a WhatsApp platform is fraudulent.
Katagum called on all Nigerians especially the beneficiaries of the scheme to disregard the message as it is not from the project delivery office of the scheme.
Also warning that the process for the implementation of all tracks of the scheme does not require a public display of account details to individuals or groups, Katagum said under no track of the scheme are beneficiaries given N80,000 as indicated in the message.
Katagum said:
"The amount given to beneficiaries remain N30,000 and N50,000 for payroll support; N30,000 for artisans and transport grants; N50,000 for the general MSMEs grant; and N100,000 per MSME for the guaranteed offtake stimulus scheme."
She further stated that the committee wishes to note that the acclaimed scheme is not known to the federal government nor any of its entities.
According to her, the steering committee has also established lines of communication with the general public and beneficiaries including prospective ones and will deploy the same in providing updates to all stakeholders.
Meanwhile, Legit.ng previously reported that the federal government had announced and declared the registration for the MSME intervention fund open on February 9.
The announcement was made by the minister of trade and investment, Maryam Katagum.
According to the minister, a total of 100,000 MSMEs would emerge beneficiaries of the scheme open its opening.
The minister also said that the deadline for the registration of every MSME on the FG's dedicated portal is on Thursday, February 18.
Also, the vice president of Nigeria, Yemi Osinbajo had said that the FG is encouraged by the innovative approaches adopted by many Nigerian youths across various sectors.
Osinbajo said that the commitment and resilience shown by the youth is a major gateway to the nation's development.
Source: Legit.ng