Why Highlife Would Be Bigger Than Afrobeat and How It Will Upstage It: Dmex Rayne Shares
While many are happy about the unprecedented growth of Afrobeat globally and the significant recognition it has accorded itself, a new musical phenomenon is on the rising home to Nigeria.
Highlife-pop, or Highlife music, is the next big thing from the Nigerian music market set for global recognition. It might not yet be as popular or strong enough to pull the attention, crowd and funding as Afrobeat, but it is one to look out for.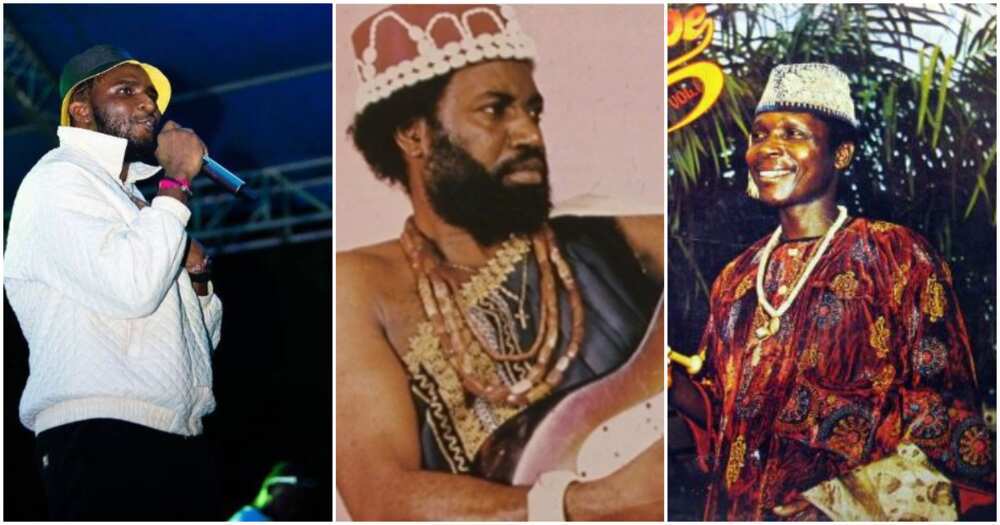 One of the outstanding prospects of the Highlife-pop movement is the fast-rising singer Dmex Rayne, a young man from Delta State who sees himself as an embodiment of what the future of this movement should be like.
Legit.ng's Nosa Oke-Hortons recently talked with Dmex, where he shared how his journey into music started, his most significant influence and his inspiration.
Dmex, whose real name is Dominic Olije, born June 21, 1994, from Agbor Delta State, is one of the few contemporary Nigerian singers who has decided not to pursue the popular Afrobeat path.
PAY ATTENTION: Сheck out news that is picked exactly for YOU ➡️ find the "Recommended for you" block on the home page and enjoy!
He has decided to be one of the pioneers of contemporary Afro-Highlife sounds and is doing very well at it.
"My love for music and highlife came from my mum" - Dmex Rayne
Dmex, during our conversation, revealed how his love for music started and who were his biggest influences. He also shared why he chose to make highlife music and not Afrobeat.
"Music for me started when I was very little. My mum had a huge influence on me and my love for music. She was always singing in the house, also, growing up, I often had friends around that were into music. It was always interesting vibing to people's songs together and laying our verses on them. That was mostly how music started for me."
"How I tweaked a Micheal Jackson song to Highlife" - Dominic shared how he became a mini star in church
The upcoming Highlife singer also shared how he felt after his first taste of being a celebrity and having the spotlight on him. He said:
"The first time that I felt I was doing what was right and Afro-Highlife would surely get his time in the sun was when I twerked a Micheal Jackson song from regular pop to a Highlife sound and sang it in church. The feeling I got that day was tremendous, I felt like a celebrity everybody came around to say greet and encouraged me. It was almost at that moment I knew I had to pursue a life in music."
"Why highlife is the next big thing?" Dmex shared why he thinks this is the next level for Nigerian music
"People keep saying Highlife isn't really a sound for people to relate with and can't grow beyond Nigeria. When they say this, my reply usually do you know Highlife isn't even from Nigeria. So whatever made it cross the border into Nigeria, it would soon become a global sound. Osita Osadebe and Oliver de Coque didn't dedicate their lives to this sound for it to die with them."
Rayne continued, saying:
"I find it shocking when people underestimate the influence of good music; there are clips of white people in New Zealand, Sweden and Australia going crazy to Cavemen's songs. People literally paid to watch these guys in Sweden, and what they do is highlife music. They don't understand a word of what they were saying, yet they danced their hearts out for them. I believe Sir Osita Osadebe and Oliver de Coque are better musicians than Fela but, for some reason, aren't as celebrated as the Abami Eda. But that's not a discussion for today."
"Most times emotions are my greatest inspiration and reason for writing," - Dmex revealed
The Delta state-born singer also shared how he gets his inspiration to write.
"My greatest inspiration when I write or create music is emotions. I love to express how I feel in my music and sounds. I have a break-up song; I have a song that I used to declare my love for a girl, "Hello Girl". I also have a song that I used to describe certain things that I titled "Bad Influence." Like most veteran highlife singers, all my songs are a story told with melody. My last EP, two songs on it are connected."
A tech bro with a voice
Unlike many other Nigerian singers who are usually entirely devoted to the calling of music or had to resign from one profession to focus on being an artist.
Dominic has somehow maintained a balance between being a coder and a highlife musician and running a startup firm, Koogah.
"He bro make I no lie e no easy o. Honestly, it is a huge challenge, but I can't wish away that burning desire inside of me that wants to make music. I love music, and highlife is the way for me."
He said:
"I enjoy writing codes, and that's what pays most of the bills, but music is where my passion lies, and I enjoy doing it. My startup is a dream I have always had since entering the tech industry. While music had been there since I was inside my mother's womb."
Highlife Music: Meet Cavemen, Fireboy DML, Umu Obiligbo, the new wave of Afrobeats, set for global domination
Meanwhile, Legit.ng recalls doing an expose highlife is a popular genre of music that started along the Gold Coast (modern-day Ghana) in the 1880s. It is dance music that comprises a fusion of African rhythm and Jazz, which is a European kind of music.
This fusion is because highlife is played using Western instruments such as the guitar, Jazz horns and, in some cases, a banjo.
Before 1939, highlife was regarded as Native Blues in Nigeria and was harnessed by coastal dwellers in towns like Warri and Lagos. By the start of 1950, highlife was fast becoming an Igbo genre for the Igbo people of Eastern Nigeria.
Source: Legit.ng