Legit.ng's Parent Company - GMEM - Upgrades to Become Legit Media Group
One of the world's largest media publishers, Genesis Media Emerging Markets, otherwise known as GMEM, has announced its rebranding
The leading media publisher revealed a new name – Legit Media Group
The digital media holding company declared a goal to become one of the top media companies in the world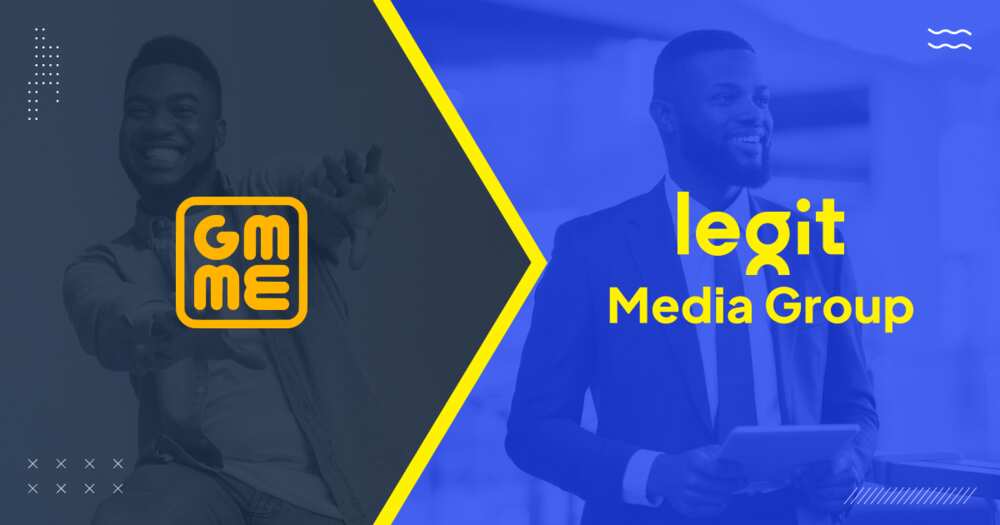 Legit.ng's parent company Genesis Media Emerging Markets (GMEM), has unveiled a new brand identity in its rebranding journey to connect through stories. The new name stands as Legit Media Group, representing fact-checking approaches, trust from the audience and expertise in producing content.
Legit Media Group started its journey in 2012 as Naij.com in Nigeria. Later it has grown into media holding, staying behind leading digital news and entertainment companies in Nigeria (Legit.ng), Kenya (TUKO.co.ke), Ghana (YEN.com.gh) and South Africa (Briefly News).
According to the global media company, the move to rebrand is a testament to the success beyond African markets. Holding's assets also include the global sports news website SportsBrief.com and the video production for the US and UK markets, Esc Media.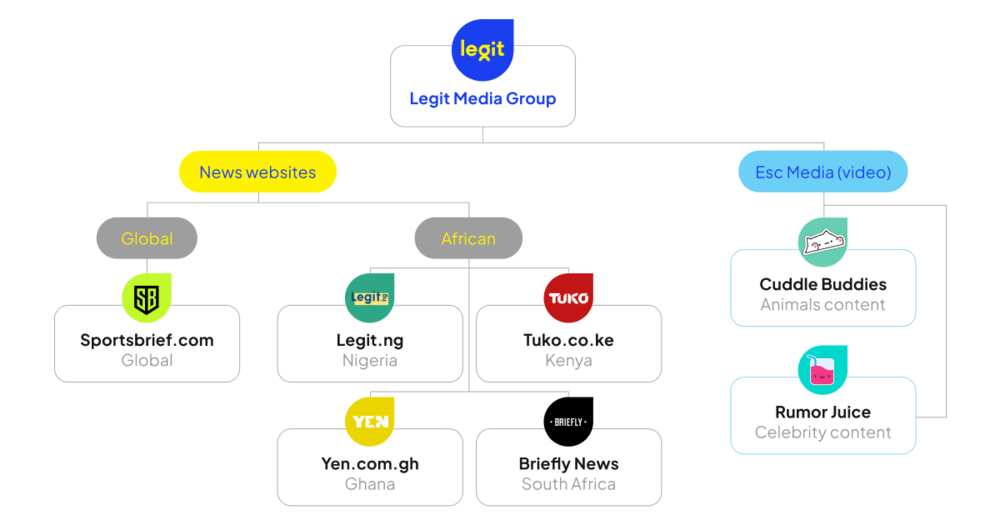 Legit Media Group reaches 25 million monthly unique visitors and generates 130 million monthly pageviews. On social media, over 30 million users follow the brand's pages.
Huge audience and data-oriented approaches translated into numerous awards. Among the latest achievements, Legit Media Group boasts to be Top Web Publisher on Facebook globally, the Best News Website and Trust Initiative by WAN-IFRA, and Best Digital Media Brand by Digital Tech 100 Awards.
Co-CEO, Olena Bohynska, has expressed her excitement and commented on this significant move in the development of the company.
"Since last year, we have been developing Sports Brief, an international sports website, and the stories we tell on our websites go viral worldwide. This takes us beyond emerging markets. Together we aim to become one of the top media companies in the world. It takes Strength, Ownership, Creativity, Communication, and Analysis to achieve that and our team definitely possesses the necessary qualities and shares these values."
Source: Legit.ng