Scott Caan bio: age, net worth, family, height and weight
He is handsome, talented and often funny. Scott Caan has been acting in the Hollywood scene with confidence and style. His physical attributes make many women drool, but he is a happy family man. Sorry ladies! Although he comes from a family whose patriarch is also an actor, he has managed to create a name for himself independently. Read on to learn interesting facts about the man.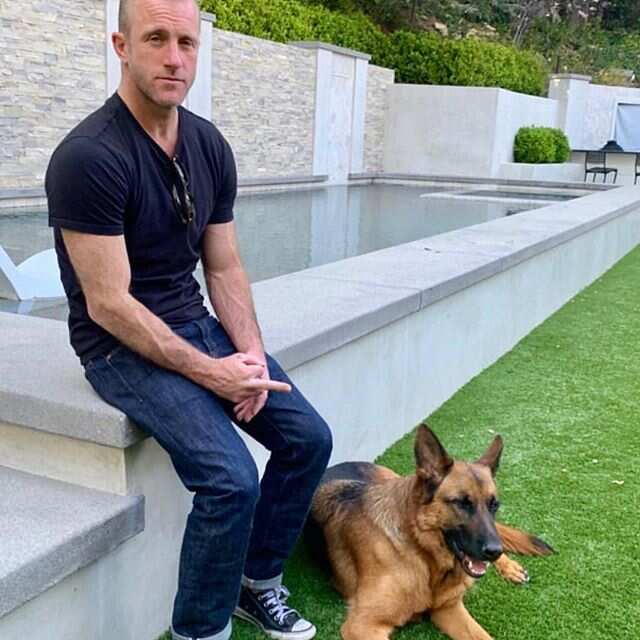 Scott Caan was born on the 23rd of August 1976. How old is Scott Caan? He is 42 years old. On 23rd August 2019, he will be 43 years old. His birth took place in Los Angeles, California. His mother is actress Sheila Ryan, and his father is the seasoned actor James Caan. His star sign is Virgo. Scott has four half-siblings. Tara is his older half-sister, and his younger half-brothers are Alexander who was born in 1991, Jacob Nicolas born in 1995 and James Arthus who was born in 1998. His paternal grandfather Arthur and grandmother Sophie were German-Jewish immigrants, so his ethnicity is German-Jewish.
READ ALSO: Hallie Biden bio: age, children, relationships with Beau and Hunter Biden
Profile summary
Name: Scott Andrew Caan (commonly known as Scott Caan)
Date of birth: 23rd August 1976
Place of birth: Los Angeles, California
Sun sign: Virgo
Mother: Sheila Ryan
Father: James Caan
Siblings: Tara, Alexander, Jacob, James (all half-siblings)
Famous family members: Ronnie Caan (producer)
Ethnicity: German-Jewish
Height: 5 feet and 5 inches
Hair colour: Blonde
Profession: Actor, director, photographer, author
Childhood and education
Scott's parents, James Caan and Sheila Ryan got a divorce when their son was only one year old. Subsequently, Scott grew up shuttling between his parents who both wanted to spend quality time with him. He reported that he was a cheeky young boy who often got into trouble. At first, he primarily concentrated on sports as opposed to acting. Today, he credits his father for his success. He praises his hands-on approach as he brought Scott up. James took a 5-year break from his acting career to attend his son's league games.
Scott was enrolled at the Beverly Hills High School where he studied alongside Angelina Jolie. He and Jolie later worked together in the film Gone in 60 seconds. He then pursued an acting course at Playhouse West in Los Angeles.
As a teenager, the future star developed an interest in music. He and his friend The Alchemist formed the hip-hop duo known as The Whooliganz. His alias at the time was Mad Skillz while his music partner's nickname was Mudfoot. Together, they released the single Put Your Handz Up. The duo would later enter into a contract with Tommy Boy Records, but their music career did not work out as anticipated.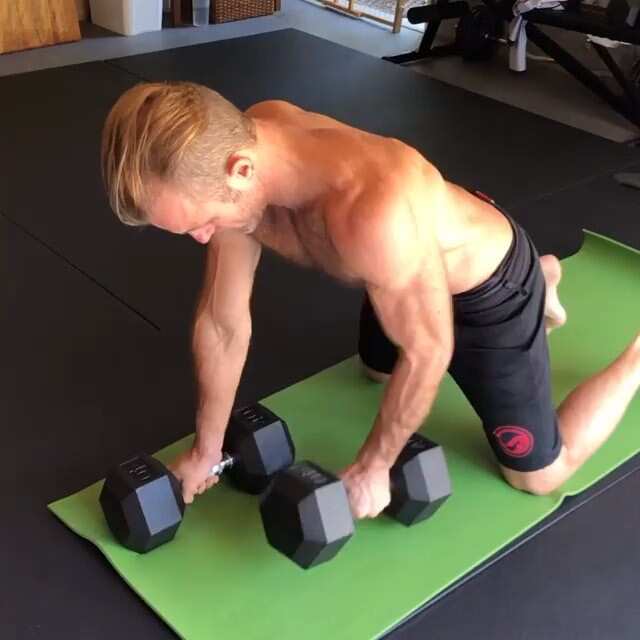 Scott Caan height and weight
Scott is of short stature. The Scott Caan height is 5 feet and 5 inches. His weight is 64 kgs. He has maintained a fit build over the years by being physically active. He often goes surfing and practices his Brazilian Jiu-Jitsu to keep fit. He has blond hair that is always slicked back.
Career path
Scott first appeared in front of the camera as an actor in 1995. He played several small roles in various films such as A Boy Called Hate. In 1996, he was in Star Struck. As a self-critical person, he was not comfortable with his performance. He thus enrolled at Playhouse West, Los Angeles to pursue acting. After that, he came back as a better actor. In 1997, he was cast in the film Nowhere by Gregg Araki and in 1998, he appeared in Bongwater.
It was in 1998 that he scored his first hit as an actor. He played a supporting role in the film Enemy of the State that was directed by Tony Scott. In 1999, he featured in Varsity Blues where he also got a very warm reception. At this point, he was recognised as a strong-minded yet humorous actor. He was then sought to play roles in 2000's Boiler Room, Rumble and Gone in 60 seconds.
In 2001, he starred in the remake of Ocean's Eleven by Steven Soderbergh, outlaws and Novocaine. In 2002, he starred alongside James Franco in the film Sonny by director Nicolas Cage. The following year, he directed the film Dallas 362. In 2004, he played Turk Malloy in Ocean's Twelve. He also played supporting roles in 2005's Into the Blue and Friends with Money by Nicole Holofcener in 2006. In the same year, he directed The Dog Problem, and in 2007, he directed the film Ocean's Thirteen.
In 2004, he recurrently featured in Entourage. Scott has been starring as Danny "Danno" Williams in the series Hawaii Five-0 since 2010. As an actor, he has cut out his name as the short corky character who takes on challenging roles.
Over the years, Scott has become a sought-after photographer. He gained his photography skills under the mentorship of Phil Parmet. His father James showed support for his interest in photography by gifting him with a Nikon FE for his birthday. James had received the camera from Francis Ford Coppola. In 2001, he authored and published the book Scott Caan Photographs Volume 1. He is also a black belt in Brazilian Jiu-Jitsu.
Scott Caan injury
In his acting career, Scott has suffered some injuries. In 2010, he underwent knee surgery following an ACL injury. The scriptwriters and producers worked around it by making it appear that his on-screen partner O'Loughlin was responsible for the damage. In 2017, he suffered another injury and appeared on his show with a cast on his arm. Again, the scriptwriters wrote the injury as part of the plot. It was not confirmed whether or not the second injury occurred during filming.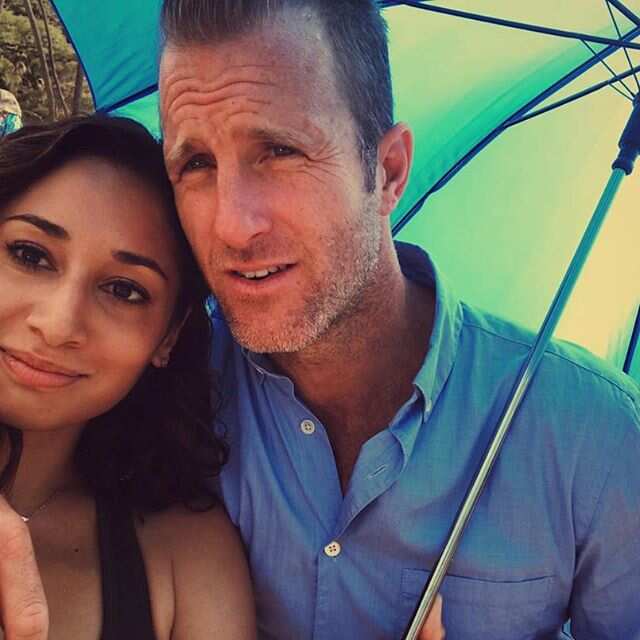 Awards and recognitions
In 1998, the actor was nominated to the CineVegas International Film festival for his role in The Last Resort. In 2003, he bagged a distinction in the same festival. In 2013, he got various nominations for his role in Hawaii Five-0. In the same year, the TV guides Awards honoured him for Favorite Bromance for his character in Hawaii Five-0.
Scott Caan net worth
Scott has been in the entertainment industry for a very long time. From his acting jobs, he has earned a considerable chunk of money. His net salary each month from his diverse careers is hidden from the public. However, it is apparent that he is a wealthy person. There are speculations that his net worth is about $16 million.
Is Scott Caan married?
Scott is yet to tie the knot officially. He, however, has a long-term girlfriend who he began seeing in 2013. He and girlfriend Kacy Byxbee announced that they were expecting their first child in 2014. On the 9th of July the same year, their daughter was born. The couple named her Josie James. The Scott Caan family, though small, is a very happy and close-knit one. In the future, we hope that Kacy graduates to being Scott Caan wife.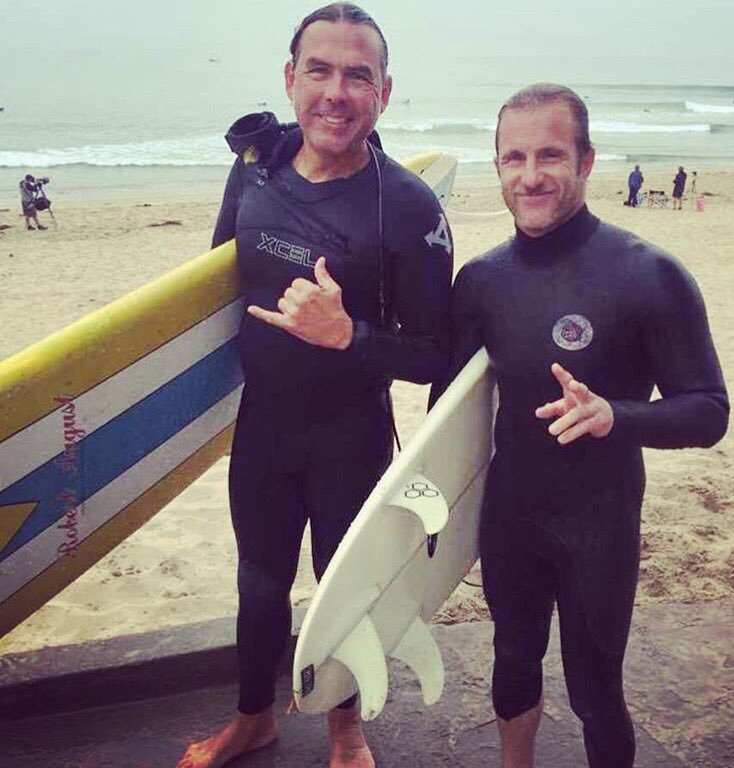 Volunteerism
Scott loves to do voluntary work. He is an active volunteer in the organisation Surfers Healing that teaches children with autism how to surf. He has also volunteered to work with Life Rolls On, A Walk on Water and TheraSURF.
Hobbies
During his leisure time, Scott enjoys travelling, surfing and listening to good music. He also enjoys spending time with his family and friends.
Social media
While he has social media pages, Scott is not an avid social media user. His Twitter account @RealscottAcaan has over 6.2k followers and last sent a tweet in 2016. His Instagram account has about 36.4k followers. This is his most active social media account. He does not seem to have a personal verified Facebook account, but the Scott Caan Facebook Fan Page that he does not control has over 16k likes.
Scott Caan is best known for his role of Danny in Hawaii Five-0. He has been in the acting industry for many years and credits his father, actor James Caan for his success. He is not only an actor but a director, an author and a photographer as well. Scott is also a father to one beautiful daughter. We wish this multi-gifted actor more success in all his future endeavours.
READ ALSO:
Jason Earles bio: age, height, net worth, wife, Hannah Montana
Jane Hajduk bio: age, net worth, husband Tim Allen
Source: Legit.ng