Video Shows Petrol Selling at N600 per Litre, Same Price as in Republic of Benin
Petrol prices in the Republic of Benin have almost doubled following the removal of petrol subsidy in Nigeria, with the product now being sold for 800 CFA
A video circulating online showed a man in Lagos purchasing four litres of petrol for a total of N2,500, highlighting the high prices paid by Nigerians
The removal of fuel subsidy in Nigeria, as announced by President Bola Tinubu, has led to panic buying and a surge in fuel prices across the country
As Nigerians grapple with soaring petrol prices, a video has surfaced of a man lamenting that he purchased four litres of petrol for N2,500, at N600 per litre, much to his dismay.
This is the same rate at which petrol is sold in the Republic of Benin, according to a recent report by the BBC.
Sources quoted by the BBC revealed that petrol is now being sold for 700 CFA or 800 CFA in Benin, a significant increase from the previous price of 450 CFA.
Notably, the price of 800 CFA is equivalent to the rate of N608 per litre.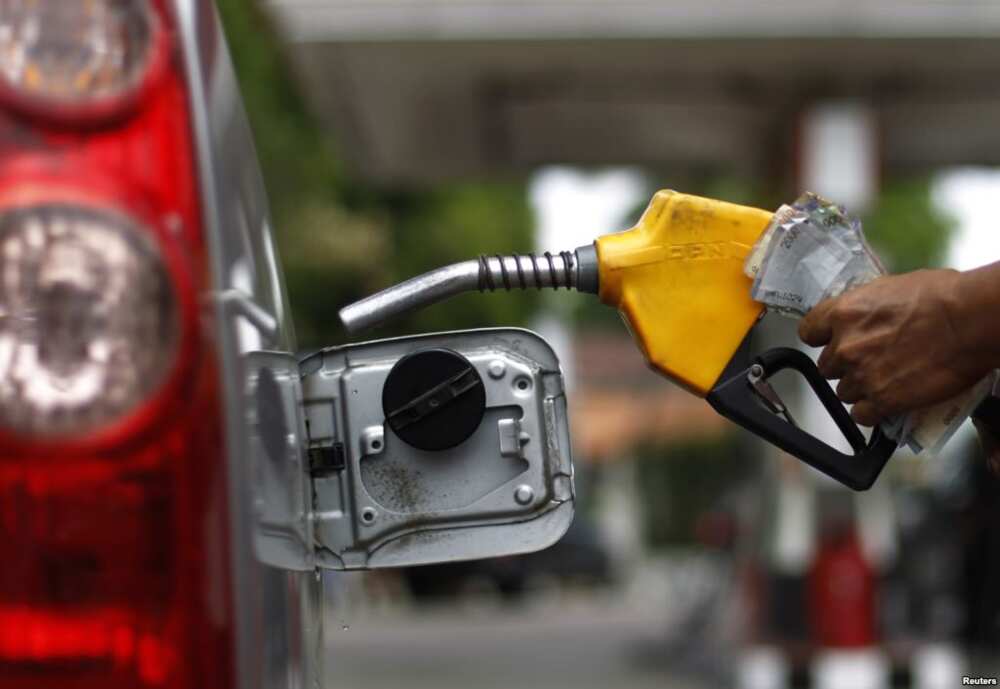 The development aligns with a previous report by Legit.ng, which stated that the petrol price in Nigeria has reached similar levels as many other African countries.
Fuel subsidy removal
The removal of the fuel subsidy was announced by President Bola Tinubu in his inauguration speech, resulting in panic buying and a surge in fuel prices across the country.
In response to the price increases, the Nigerian National Petroleum Corporation Limited (NNPCL) released a state-specific price list.
NNPCL, through its social media handles, also informed customers that the pump prices of petrol had been adjusted to reflect current market realities.
The corporation also stated that prices would continue to fluctuate per market dynamics.
Based on the NNPCL document that went viral and was confirmed by the Guardian newspaper, petrol prices at its stations in Borno State had the highest price listed at N557 per litre.
In contrast, Lagos, Abuja, Enugu, and Ekiti were listed at N488, N537, N520, and N500 per litre, respectively.
Report shows naira lost half its value against US dollar under President Buhari
In another report, the Nigerian naira's exchange rate against the United States dollar declined significantly during President Muhammadu Buhari's eight-year tenure.
Calculation show that the naira weakened by 57.26% and 37.58% in the official and black markets.
When President Buhari assumed office in 2015, data from the Central Bank of Nigeria's official window indicated that the naira exchanged at N197/$ against the US dollar.
Source: Legit.ng