Subsidy Removal: Nigeria Now Selling Petrol The Same Price as Ghana, 9 Other African Countries
Nigeria's recent subsidy removal has reportedly ruined the business of smugglers
Reports say that Nigeria sold the cheapest petrol in Africa, making petrol smuggling a thriving one
Also, the reports show that Nigeria is now at par or close to selling petrol at the same price as other African countries
A recent comparative study of the recent increase in petrol prices in Nigeria shows that Nigeria is now selling the product close to the same amount as its West African neighbours, making it unattractive for smugglers.
According to data from Global Petrol Prices, prices across Africa are no longer as wide, creating an arbitrage incentivizing the petrol smuggling industry in Africa and hurting Nigeria's economy.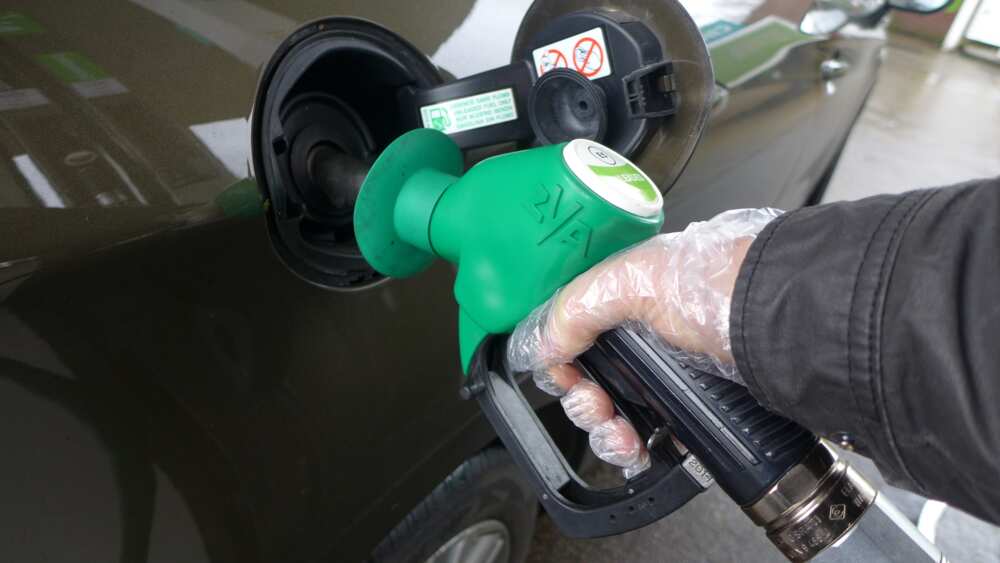 Nigeria now selling petrol at the same price as other African countries
The difference in price between Nigeria and the Benin Republic is less than N150 and about N200 per litre for some other countries in West Africa, showing that Nigeria's subsidy removal will ruin the market for illicit petrol across Africa.
Mele Kyari, the Chief Executive Officer of the Nigerian National Petroleum Company Limited (NNPC), corroborated this during a recent interview, stating that when a marketer moves a full tanker to the North for sale, the profit margin could be around N250,000. Still, it could hit about N30 million when taken across the border.
The move has created the booming smuggling of subsidized petrol from Nigeria across the West African region.
Analysis shows that about 10 African countries have high petrol prices in Africa.
Zimbabwe: $2.153.
Seychelles: $1.541.
Malawi: $1.426
South Africa: $1.413. In 2019
Uganda: $1.389.
Mauritius: $1.381
Burundi: $1.340.
Senegal: $1.299
Lesotho: $1.231
Rwanda: $1.230.
Other countries with the highest petrol prices are Hong Kong (an equivalent of N1,824.09), Monaco (N1,370.22), Iceland (N1,380.675), Barbados (N1,292.73), and Denmark (N1,290.885). The lowest petrol price is in Venezuela at an equivalent of N2.46, followed by Iran at N17.83, Libya at N19.065, Angola at N174.045, and Algeria at N206.64.
Subsidy: NNPC adjusts petrol prices in Lagos, Abuja, and Port Harcourt
Legit.ng reported that the Nigeria National Petroleum Company (NPPC) Limited adjusted its petrol prices across three major Nigerian cities on Wednesday, May 31, 2023, to reflect the new reality of petrol subsidy removal.
The adjustment provides clarity after removing the controversial subsidy regime that gulps almost $10 billion annually.
According to reporting by BusinessDay, the new development is noticeable in Lagos, where the NNPC's retail outlets sell a litre of petrol for N488. In contrast, it sells a litre of petrol for N511 in Port Harcourt, the Rivers State capital.
Source: Legit.ng