"N700 per Litre": Oil Prices Rise as Nigeria, Other OPEC Members Agree to Cut Crude Production
OPEC has agreed to cut crude oil production by 1.5 million barrels per day, leading to a rise in oil prices globally
Nigeria, a member of OPEC, has committed to reducing its production by 350,000 barrels per day or not more than 1.38 million
The new petrol price regime means that international oil prices will determine the selling price at petrol stations, which is currently N600 at some stations
The Organization of Petroleum Exporting Countries (OPEC) has agreed to significantly cut its members' monthly crude oil production starting from January 2024.
The decision was taken after a meeting on Sunday, June 4, 2023, to stabilise prices.
Nigeria, part of the oil cartel, accepted the decision, and its production volume will be 1.38 million barrels per day from January to December 2024.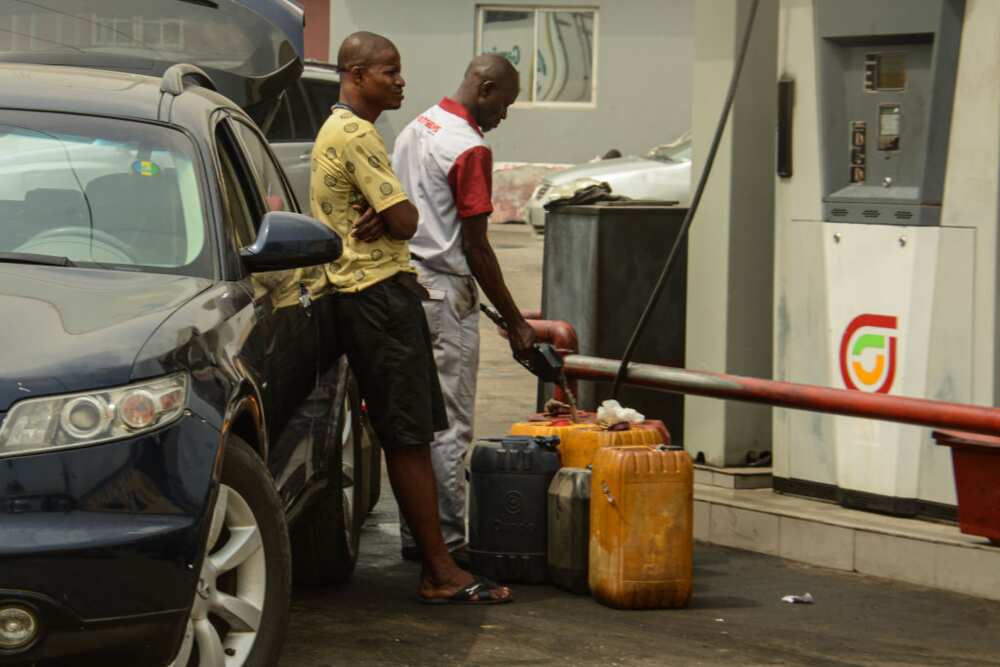 A statement released by Nigeria's OPEC delegation reads:
"Nigeria alongside other OPEC and Non-OPEC members at the Joint Ministerial Monitoring Committee (JMMC) meeting agreed to cut production volumes in order to ensure global oil market stability.
"Furthermore, Nigeria, Congo and Angola have agreed that the highest production volumes of the last six months (November 2022 – April 2023) be used as the basis for the determination of their 2024 production quota."
Market reacts to OPEC decision
Following the announcement, global crude oil prices rose by more than $1 a barrel on Monday morning, June 6, 2023.
Reuters reports that Brent crude, the international benchmark, was up $1.81, or 2.4%, at $77.94 a barrel by 1114 GMT after touching a high of $78.73.
While U.S. West Texas Intermediate crude climbed by $1.84, or 2.6%, to $73.58 after hitting an intraday high of $75.06.
What the new production cut means for Nigeria
The production cut agreed upon is expected to have significant implications for Nigeria's government revenue, budget planning, and overall economic stability since oil is a significant source of income for the country.
Nigeria heavily relies on exporting for dollar revenue. Although it has struggled to meet previous quotas, the new limitation means less money officially, even if President Bola Tinubu can address the oil theft challenges that have affected production in the Niger Delta.
Additionally, President Tinubu, in his inaugural speech, declared the end of fuel subsidy.
The declaration gave rise to a new regime where market forces determine the pump price for petrol.
Previously, the federal government fixed fuel prices in the country by paying the differential between the global price, allowing Nigerians to buy petrol for about N165 to N200 across the country.
As confirmed by Nigeria's Midstream and Downstream Petroleum Regulatory Authority (NMDPRA), this will no longer be the case.
This means that Nigeria's fuel markets will be officially decided by the market's invisible hand and will be more closely linked to global and international prices. Nigerians are purchasing fuel in the range of N500 to N600 per litre.
Some analysts predict that petrol pump prices could hit as high as N700, just like diesel, except the amount to buy the dollar becomes cheaper.
Dangote speaks on benefits of his refinery on Nigeria's economy
Meanwhile, in another report, Aliko Dangote has said on the positive impact of his new oil refinery on Nigeria's economy
The refinery, located in Lagos, is one of the largest in the world and is expected to be launched on May 22, 2023, by President Muhammdu Buhari.
Some of the benefits expected from the refinery include export savings, and manufacturing of plastics and textiles, among others.
Source: Legit.ng