Who is Mia Khalifa's boyfriend and are they still together?
Mia Khalifa is a former American-Lebanese adult film star, webcam model, and social media personality. She entered the acting scene in 2014. Besides her exploits in the adult film industry, fans are curious about her relationship with Jhay Cortez. Discover more about Mia Khalifa's boyfriend in this article.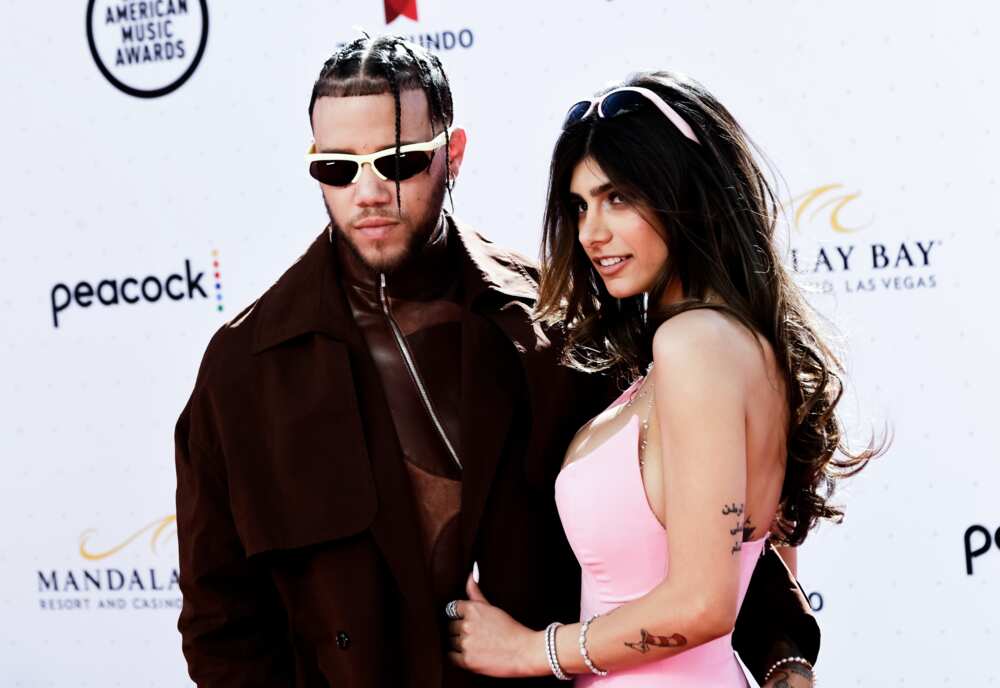 Mia Khalifa is a popular social media personality who rose to prominence as an adult film actress. She has a huge social media presence, particularly Instagram. She gained more fame when she began dating the Puerto Rican rapper and singer Jhayco. Are they still together? Find out below.
Mia Khalifa's boyfriend's profile summary
| | |
| --- | --- |
| Real name | Jesús Manuel Nieves Cortés |
| Other names | Jhayco (formerly Jhay Cortez) |
| Gender | Male |
| Date of birth | 9 April 1993 |
| Age | 30 years (as of 2023) |
| Zodiac sign | Aries |
| Place of birth | Río Piedras, San Juan, Puerto Rico |
| Current residence | Camden, New Jersey |
| Nationality | Puerto Rican |
| Ethnicity | Hispanic |
| Religion | Christianity |
| Sexuality | Straight |
| Height in feet | 5'9" |
| Height in centimetres | 175 |
| Weight in pounds | 149 |
| Weight in kilograms | 68 |
| Hair colour | Dark brown |
| Eye colour | Dark brown |
| Relationship status | Single |
| Profession | Rapper and singer |
Who is Mia Khalifa's boyfriend?
The model has always been open about her relationships. In November 2021, she announced her relationship with singer Jhay Cortez.
This was shortly after she announced her split from her ex-husband Robert Sandberg (a Swedish chef). She went public on her Instagram to reveal that she and Jhayco are a couple.
Who is Jhayco? Jhayco, whose real name is Jesús Manuel Nieves Cortés, is a Puerto Rican rapper and singer from Río Piedras, San Juan. The rapper, born on 9 April 1993, is best known for his debut album Famouz, which came out in 2019.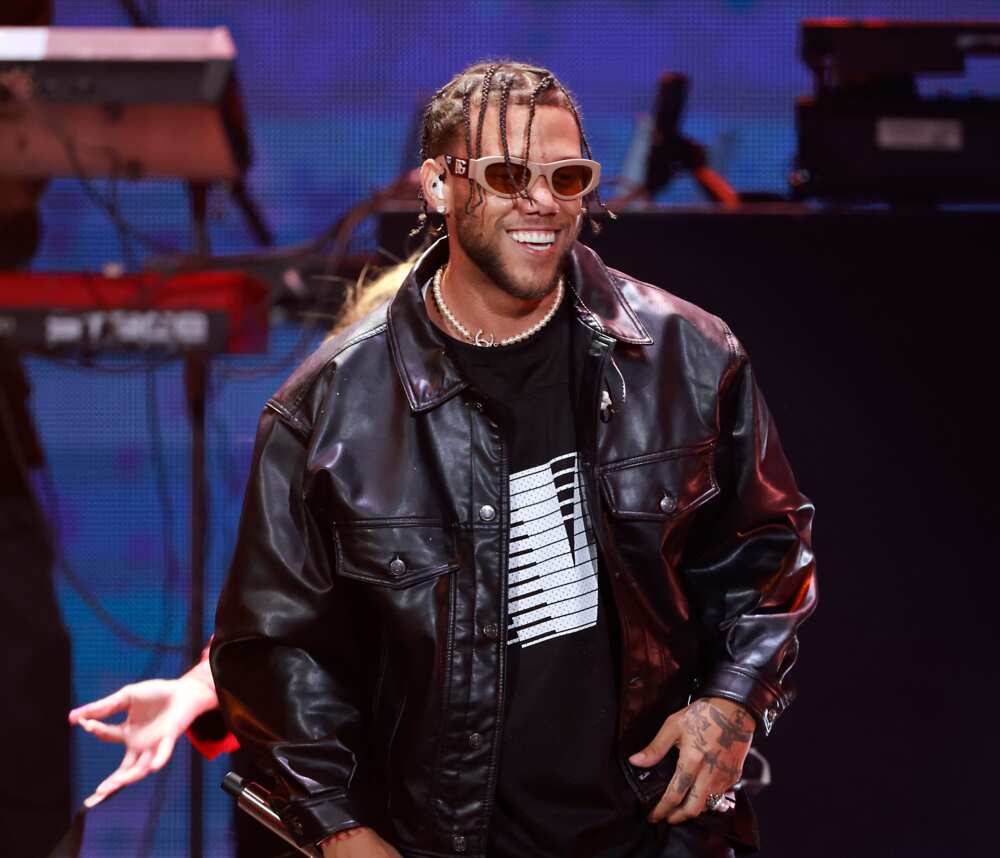 How long have Mia Khalifa and Jhay Cortez been dating?
The speculation surrounding the romantic involvement of Mia Khalifa and Jhay Cortez started circulating in 2021. This was after a video, on YouTube, featuring them affectionately cuddling and singing one of Cortez's songs together emerged.
Their chemistry became even more apparent in October when she joined Cortez on stage during his performance at the Jose Miguel Agrelot Coliseum in Puerto Rico. The duo danced, captivating the audience, and later sealed the moment with a passionate kiss, which they both shared on their respective Instagram stories.
The relationship became more apparent on 5 November 2021, when Mia Khalifa and Jhay Cortez posted photos of themselves together on Instagram, seemingly confirming their romantic connection.
Did Mia Khalifa and Jhay Cortez break up?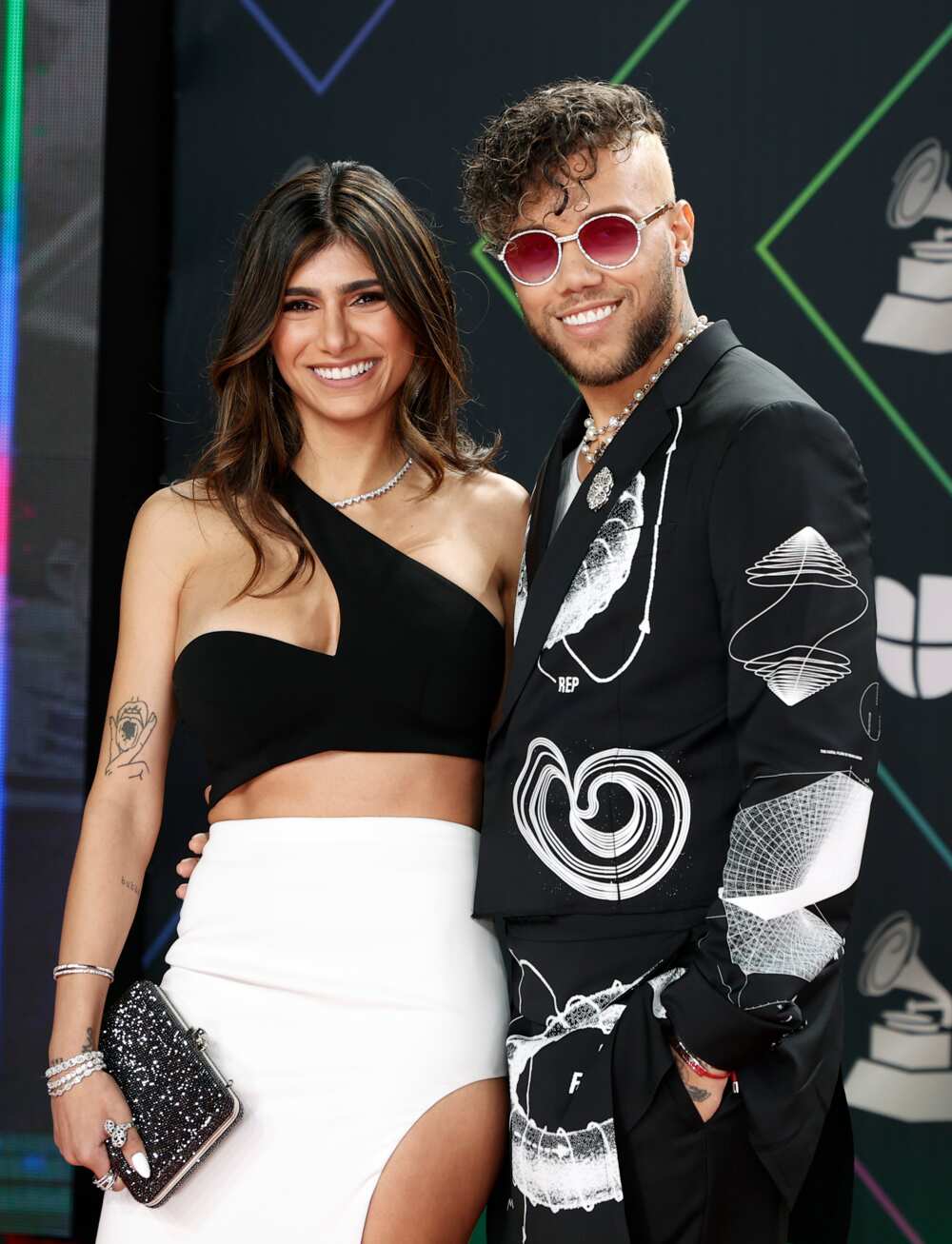 Yes. Mia Khalifa and Jhay Cortez's relationship ended in 2022. This was after the model posted a cryptic message on her TikTok and Twitter account alluding to toxicity in their relationship. She appeared to take a dig at him, pointing out that he was a big baby. They no longer post each other on their social media pages.
Is Mia Khalifa single?
Yes, the actress is currently single. Who has Mia Khalifa dated in the past? She has been romantically involved with many high profile guys in the past. Initially, she reportedly married her high school boyfriend in February 2011, but hey separated in 2014 and later divorced in 2016.
In 2019, she entered into a marriage with professional chef Robert Sandberg, but their relationship ended in separation in 2020.
FAQs
Who is Mia Khalifa? She is a famous ex-adult film actress, social media personality, and philanthropist known for supporting the Lebanese Red Cross.
Which school did Mia Khalifa attend? She attended the Massanutten Military Academy in Woodstock, Virginia, and later graduated with a History degree from the University of Texas at El Paso, Texas.
Is Mia Khalifa still with Jhay Cortez? No, they are rumoured to have broken up in 2022.
How many children does Mia Khalifa have? At the time of writing, she has no kids.
Who is Mia Khalifa dating? She is currently single.
How old is Jay Cortez? The singer is 30 years old as of 2023. He was born in 9 April 1993.
Who is Mia Khalifa's boyfriend? Her boyfriend was Jhay Cortez, a Puerto Rican rapper and singer from Río Piedras, San Juan. They began dating in 2021, but it's alleged that they broke up in 2022.
Legit.ng recently published an article about Jennette McCurdy's boyfriend timeline. She is a writer, singer, director, podcaster, and former actress from the United States. She is well-known for her roles in television shows such as iCarly, The First Lady, and Between.
Jennette McCurdy left the acting industry in 2018 to pursue a career in writing and directing. She is behind the bestseller memoir I'm Glad My Mom Died. As a well-known former actress and writer, her personal life, particularly her love life, always interests many people.
Source: Legit.ng