Linzey Rozon biography: what is known about Tim Rozon's wife?
Tim Rozon is a well-known celebrity who became famous for his roles in Instant Star, Schitt's Creek, and Wynonna Earp, among many others. He is not only a versatile actor but also a family man. What is there to know about his beautiful and supportive wife, Linzey Rozon?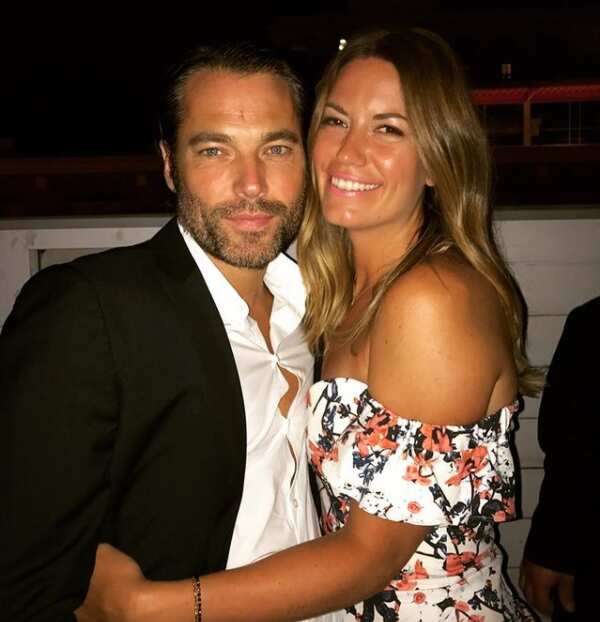 A lot of fans of the Canadian actor ask - is Tim Rozon married? In fact, yes - he has a loving wife, whose name is Linzey.
Tim Rozon wife has been with him on his path to fame, and she encouraged and motivated him throughout all the difficulties. What should you know about this woman, other than her being the well-known actor's partner?
Profile summary
Full name: Linzey Rozon
Name at birth: Lindsay Govan
Age: 35 years old (as of 2021)
Height: 5 ft 5 in (1 m 65 cm)
Date of birth: May 16, 1985
Place of birth: Quebec, Montreal, Canada
Marital status: Married
Nationality: Canadian
Parents: Peter and Catherine Govan
Siblings: Ashley and James Govan
Husband: Tim Rozon (married in 2015)
Children: 1 (a son)
Linzey Rozon biography
This celebrity wife enjoys a reserved life away from the limelight, unlike her husband, who is a respected person in the world of show business. However, there is still some information known about her.
This lovely lady was born on May 16, 1985. She was given the name Lindsay Govan at birth but later took her husband's last name and chose to go by her social media alias, Linzey.
Her birthplace is Quebec, Montreal, Canada, where she grew up. Therefore, she is of Canadian nationality.
Her father's name is Peter, and her mother is named Catherine. Unfortunately, Catherine passed away in 2012. The celebrity wife also has two siblings, Ashley and James.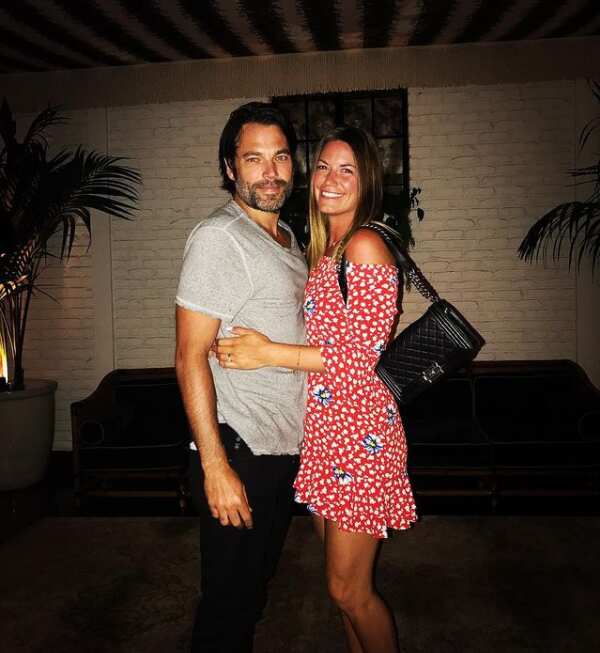 This woman is a professional equestrian who is deeply fond of horseback riding. She owns horses, rides them, and trains them.
Her height is known to be approximately 5 feet 5 inches, which translates to 1 m 65 cm. She is also estimated to weigh around 121 lbs (55 kg), and her measurements are 36-30-38 inches.
Linzey and Tim Rozon wedding
At one point in life, Linzey met her future husband, Tim. Despite the misconceptions that they have only been together for a couple of years, their romance actually goes way back.
It is alleged that they met somewhere in the late 2000s or early 2010s. Their very first Instagram picture together was shared in November 2012.
Originally, the couple was quite reserved about posting about their relationship on social media. However, these days they are more open about flaunting their love to the world, and Linzey often wishes her husband a happy Valentine's Day, among other things.
The two had a beautiful wedding in Quebec, Montreal, Canada. Their marriage date was September 6, 2015. All of their friends and family members were present at the ceremony.
After celebrating their marriage, they had a four-course meal at Le Bremner, the Montreal restaurant, for their first supper as a married couple.
Linzey and Tim Rozon married life
The famous actor's wife often accompanies him on work trips and red carpet ceremonies.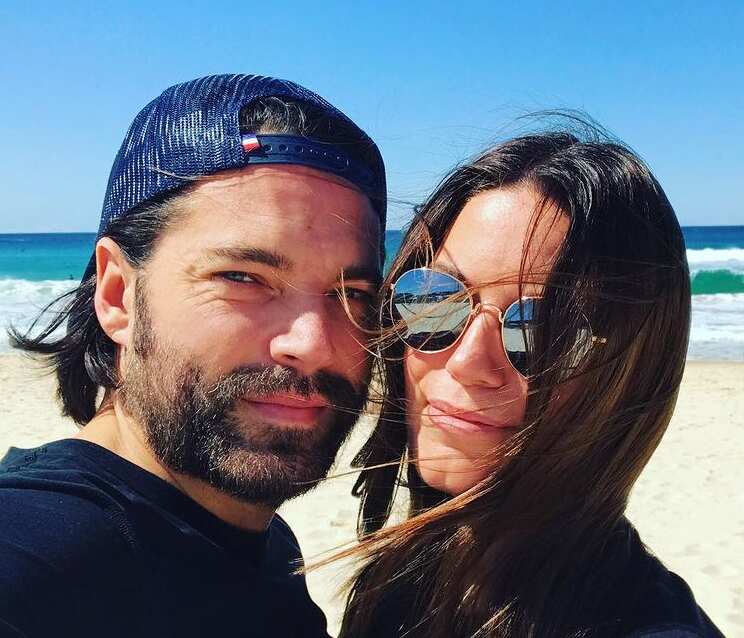 2019 was the year when Tim's life partner became pregnant with their first child. The next year, she gave birth to a bouncing baby boy, immediately sharing the happy news on Instagram.
Tim also posted a picture of the baby's tiny hand on Twitter with a touching caption, wishing him all the best in his life. The name of Tim and Linzey Rozon child is unknown, as both parents want to keep him away from the prying eyes of the media.
In 2020, they celebrated their 5th marriage anniversary. They currently reside in Montreal.
Who is Tim Rozon?
The full name of this actor is Timothy James Rozon. He is of Canadian origin and was born on June 4, 1976, which makes him slightly older than his wife.
His first professional role was in the 2000 adaptation of "The Great Gatsby". He rose to fame when he portrayed Tommy Quincy in the drama series "Instant Star", which ran from 2004 to 2008.
He also gained recognition after appearing in such TV shows as "Schitt's Creek" and "Wynonna Earp". One of his other projects is the role of Isaac Stelling in "Vagrant Queen".
Additionally, he writes books and is a published author. His work has earned him good fortune, as his net worth is estimated to be $1 million.
Tim Rozon dating history before he met his wife Linzey is unknown.
Linzey Rozon is a great support to her famous husband, and she is also a fascination person in her own right.
READ ALSO: Caressa Suzzette Madden biography: who is Delonte West's wife?
Legit.ng recently reported about the beautiful and smart celebrity wife, Caressa Suzzette Madden. She rose to prominence after being married to the former NBA player, Delonte West, who has recently retired.
What is there to know about this woman and her exciting love story with the well-known basketball player? Read more about this strong and supportive lady who has been with her husband through thick and thin.
Source: Legit.ng