Pastor Bakare Raises Alarm over State of Nigeria, Says it does not Reflect the Buhari he Knew
- Pastor Tunde Bakare said when President Buhari invited him to be his running mate in 2011, they both had big dreams of rebuilding Nigeria
- In his state of the nation address, the man of God said what is happening in Nigeria today does not reflect the Buhari he knew then
- The cleric noted that Nigeria is in a state of emergency and surgical procedure is unavoidable
PAY ATTENTION: Join Legit.ng Telegram channel! Never miss important updates!
The senior pastor of Citadel Global Community Church in Lagos, Tunde Bakare, has said the state of things in Nigeria is not a representation of the President Muhammadu Buhari that he knows.
In series of tweets to commemorate the 2021 Easter celebrations on Sunday, April 4, Bakare said the Nigeria of today is not the same one he and Buhari had dreams to create when he was invited to be his running mate in 2011.
Recall that Bakare was the running mate of Buhari in the 2011 Nigerian presidential election on the platform of Congress for Progressive Change.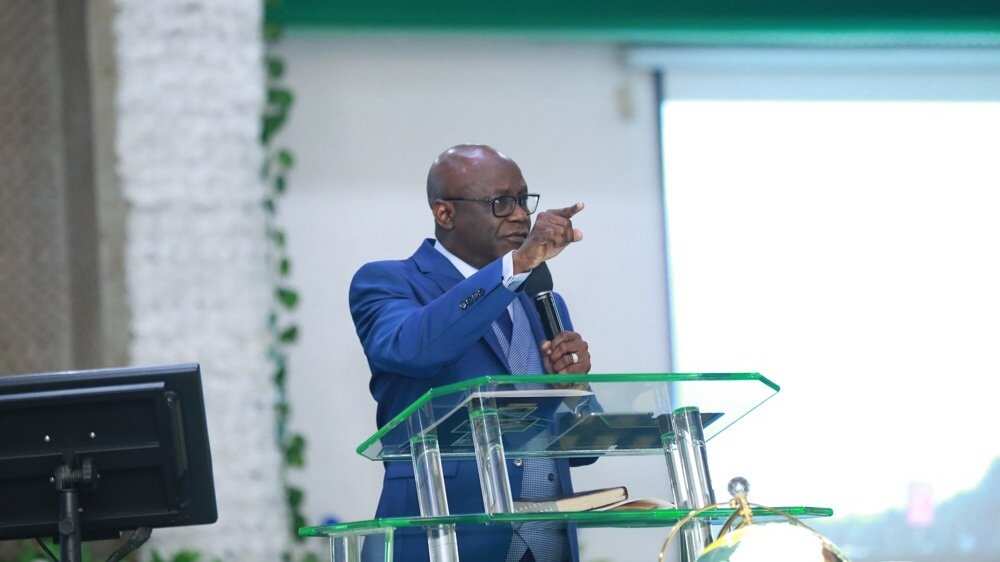 The cleric disclosed that he was forced to speak out because the president's legacy was in grave danger of being confined to an unsavoury side of history.
He stated:
"I am compelled to speak out because the state of the nation does not represent the Buhari I knew when we took that solemn journey towards rebuilding Nigeria."
According to him, the country is in a critical condition following a myriad of challenges ranging from terrorism to banditry, kidnapping to militancy, among several others and her survival is hanging on a thin line.
The cleric added:
"Underlying conditions have resurfaced and our nation is now in a critical state. Her survival is hanging in the balance and she has been rushed to the emergency room. The diagnosis indicates that a surgical procedure is unavoidable."
Bishop Kukah berates Buhari' government
Just like Bakare, the Catholic Bishop of Sokoto, Bishop Matthew Kukah is also not happy with the state of things in Nigeria.
In his 2021 Easter message titled, 'Before our glory departs', the cleric who is a vocal critic of the current administration, said the country's troubles are growing by the day.
Kukah said insurgents were consuming the nation under the watch of Buhari, as he blamed those in power for the increasing cases of banditry and other crimes.
Source: Legit