Bishop Kukah Releases Powerful Easter Message, Hits Hard at Buhari again
- The current administration led by President Buhari has come under attack for its handling of Nigeria's security challenges
- Reflecting on the current realities of Nigeria and its citizens, Kukah, a vocal critic of the current administration, said the country's troubles are growing by the day
- In the new criticisms delivered in his Easter message, Kukah blamed those in power for the increasing cases of banditry and other crimes
- According to the Catholic bishop, there is a suffocating cloud of gloom hanging in the hot air and the people are wondering, "is their government on AWOL?"
PAY ATTENTION: Join Legit.ng Telegram channel! Never miss important updates!
As Christians around the world celebrate Easter, the Catholic Bishop of Sokoto, Bishop Matthew Kukah, has used to opportunity to berate the President Muhammadu Buhari-led administration.
In his 2021 Easter message titled, 'Before our glory departs', the cleric said insurgents are consuming the nation under the watch of Buhari, Channels TV reports.
Kukah recalled that Buhari had described Boko Haram as a typical case of small fires causing large fires during his swearing-in as president in 2015.
He stated:
"Now, before his watch, the fires are consuming the nation, and in many instances, they indeed start small.
"In all, Nigeria's troubles are growing by the day, but our hands must remain stretched out in supplication."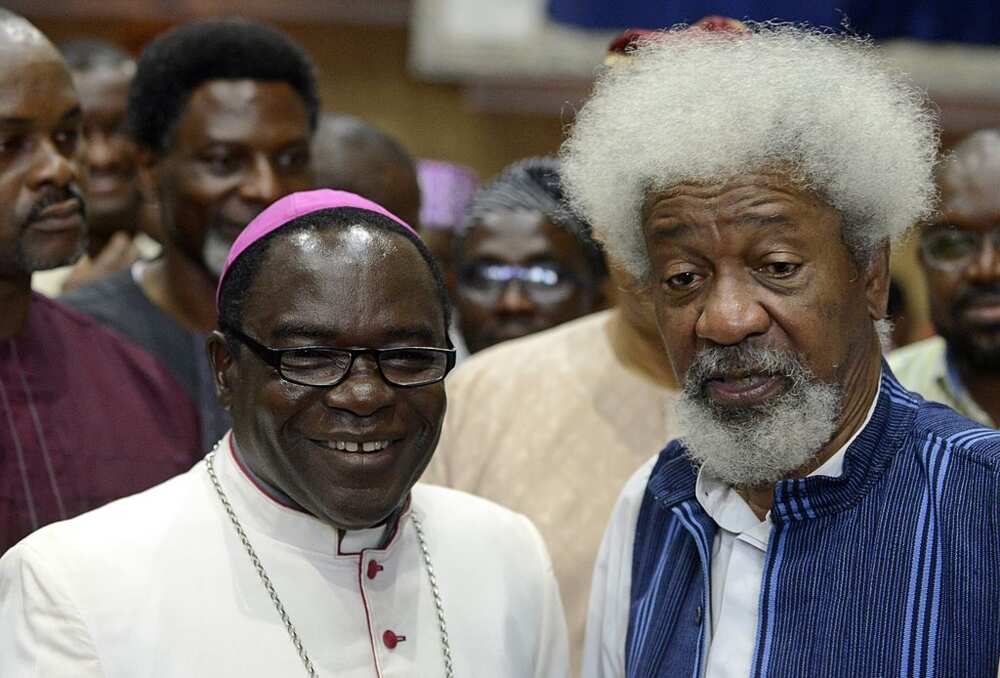 Nigerians are helpless
Premium Times reports that the Catholic bishop said what Nigeria is currently going through is a reminder of Israel's situation that led to the death of Eli, who was a great high priest.
He listed some of the challenges Nigeria is currently facing, which include Boko Haram insurgency, banditry, kidnapping and other violent crimes. According to him, these are sparking fears as to whether "Nigeria's glory is about to depart".
Kukah added:
"Retired military and intelligence officers lament over what has become of their glorious profession as they watch the humiliation of our military personnel. Traumatised citizens are tortured daily by bandits."
He said bandits are on a rampage, torturing already traumatised citizens on a daily basis.
"The nation has since become a massive killing field, as both government and the governed look on helplessly.
"A thick and suffocating cloud of desperation, despondency, desolation, gloom, and misery hangs in the hot air. We have no message and have no idea how long this will last. Our people seek solace and protection, but frustration and darkness threaten to drown them. Is their government on AWOL?"
Kukah advises religious leaders
In an earlier report by Legit.ng, Kukah had called on religious leaders not to grovel before politicians.
The man of God urged them to resist the political class from contaminating their faith. He expressed worry that religion has become a hostage to the political forces.
Nigeria must not break - Bishop Kukah warns
Kukah has warned against the disintegration of the country, urging Nigerians to embrace peace and shun ethnic violence.
He added that nobody stands to gain anything if the country breaks up.
Source: Legit.ng