50+ strong boy names and meanings you should give to your child
When parents search for baby names for boys, they look for those that are intense, powerful, and able to stand the test of time. When searching for the perfect name, strong boy names are often a parent's first stop. These names offer up a unique moniker that's unforgettable.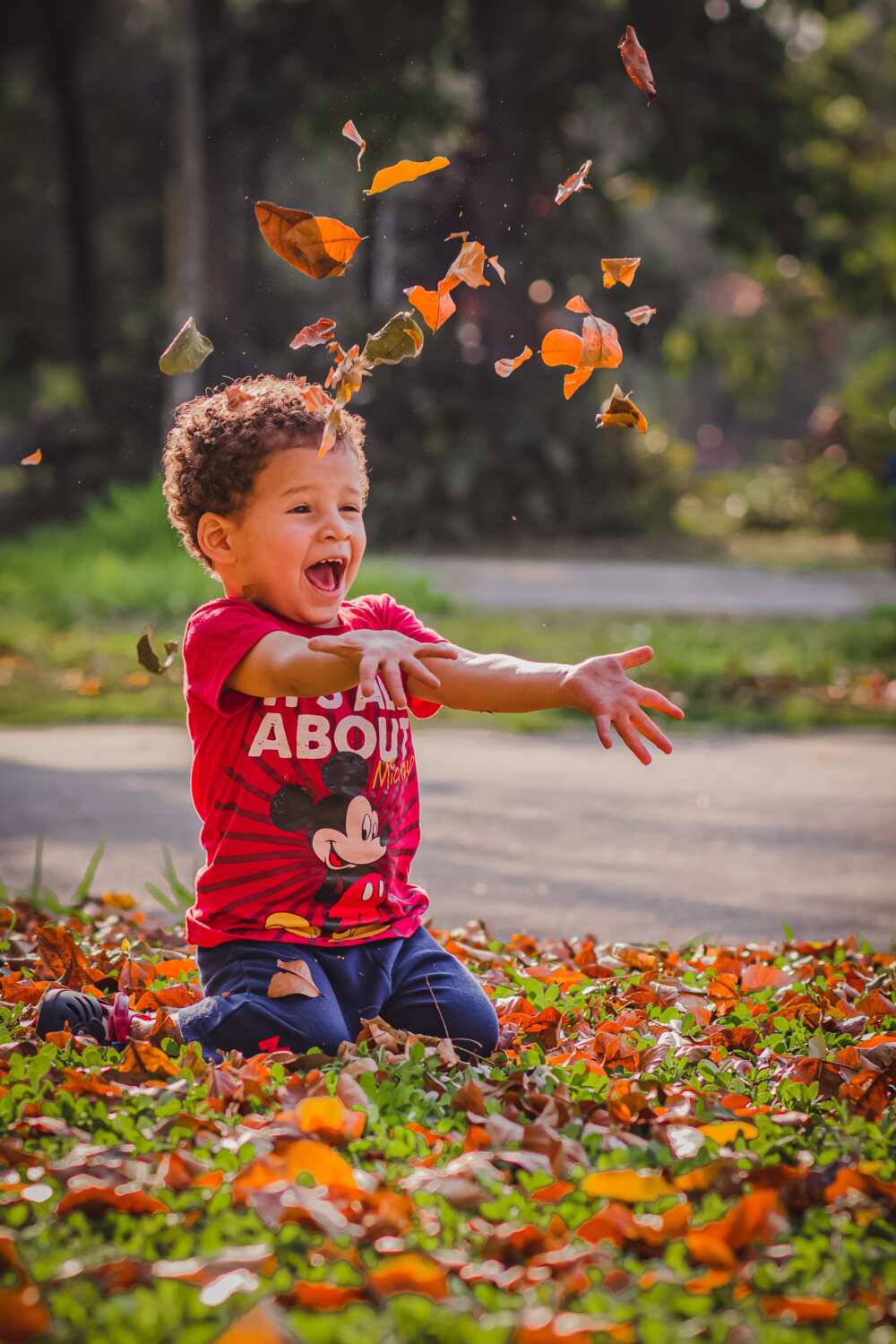 Hunting for powerful and strong male names on the internet is cumbersome. Worry not! If you are looking for a name for your son that will make other boys hesitate to pick on him in the school, you should consider picking one from here.
Names that mean strength have been widely used by many parents. Considering that a good name comes with good habits, get to pick one from the list below.
Strong boy names for babies
There are a variety of names that mean strong that parents-to-be can opt for. Famous people and history makers influence these names.
Have a look at some of the strong names to give to your little boy.
Abiri - My strength
Absko - Power and strength.
Aimilios - Strength
Cooper - Barrel maker
Drusus - Means a great sounding moniker
Eberado - Brave
Emerson - Son of Emery
Enzo - Winner or conquest
Everett - Means brave as a wild boar
Ezekiel - Means God will strengthen
Flamma - Gladiator
Fletcher - Arrow-maker
Gabriel - Means God is my strength
Guy - Leader
Hamza - Steadfast
Helmer - Strong ruler
Imre - Strength
Jasper Means bringer of treasure
Jerry - Brave spearman
Kasey - Means brave in battle
Leonard - Lion strength
Liam- Means helmet of will
Magnus - Greatest
Mahesh - Great ruler
Maxwell - Great stream
Maximiliano - Greatest
Miles - Soldier or merciful
Milo - Soldier or merciful
Nero - Means vigorous, or powerful
Nolan - Champion
Patrick - Nobleman
Palebo - Lighting
Olis - Powerful
Oswald - Divine power
Orisis - Poweful eyesight
Orson - Bear
Rajan - King
Rex - King
Syaoran - Little wolf
Thunder - Stormy tempered
Titus - The avenger
Tiger - Means powerful and energetic
Ulric - Wealthy, powerful or ruler
Uzziah - Means my strength is Yahweh
Valin - Monkey king
Victor - Champion
Wayan - Meaning energy, strength
William - A willing protector
Xavion - Fighter
Yves - means Knight of the lion
Zale - Sea-strength
Christian strong names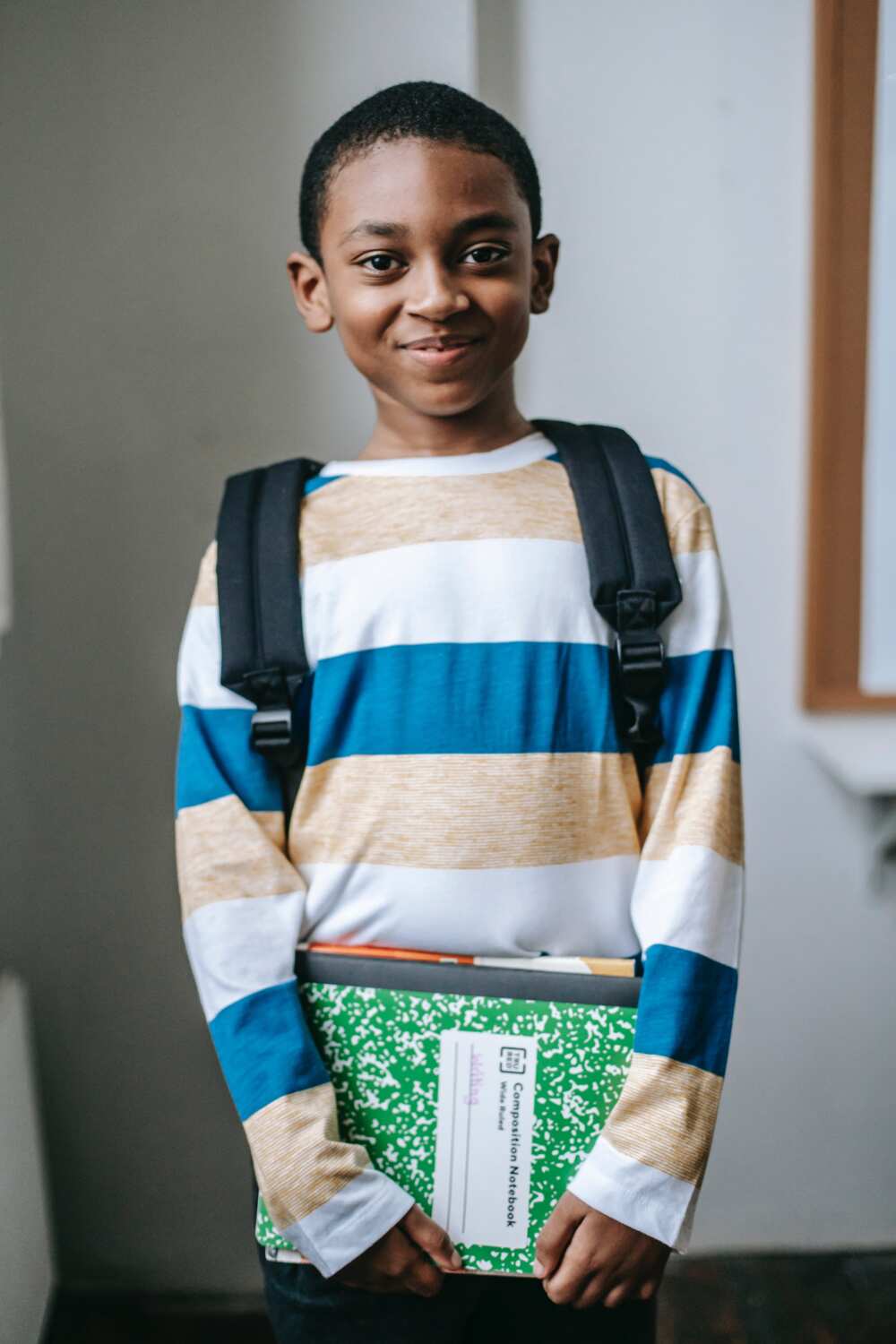 Strong baby names have existed for centuries. There are lots of names meaning strength from many cultures and languages.
You can give your newborn a sense of empowerment with these strong Christian names. Here are some powerful boy names that will work for your little boy.
Aaron - High mountain
Alexander - To defend mankind
Anders - Manly and strong
Amos - A Burden or bearer
Arny - The eagle rules
Arnold - Ruler
Arsenio - Strong and virile
Axel - Father of peace
Allon - An oak or strong rock
Andre - Brave; Masculine
Adrian - Blessed with immense strength
Bernard - Brave as a bear
Barnett - Bear strength
Brian - Virtuous, and honorable
Callan - Battle, rock
Conall - Strong as a wolf
Dickson - Rich and powerful ruler
Cooper - A barrel maker
Gary - Mighty with a spear
Ged - Brave
Joel - Lord is God
Liam - Determined protector
Lon - Fierce
Logan - Descendant of the warrior
Maxwell - The greatest
Oscar - God's spear
Osiris - With strong eyesight
Oswald - Power; ruler
Oz - Strength, warrior of God
Quillon - Crossing swords
Ryker - Strength
Warrick - Strong leader who defends
Vincent - Conqueror
Victor - Winner or conqueror
Zale - Power of the sea
Beautiful boy names that mean strong
Boy names have evolved over time. Today's parents are getting creative and seeking meaning to the names they give their sons.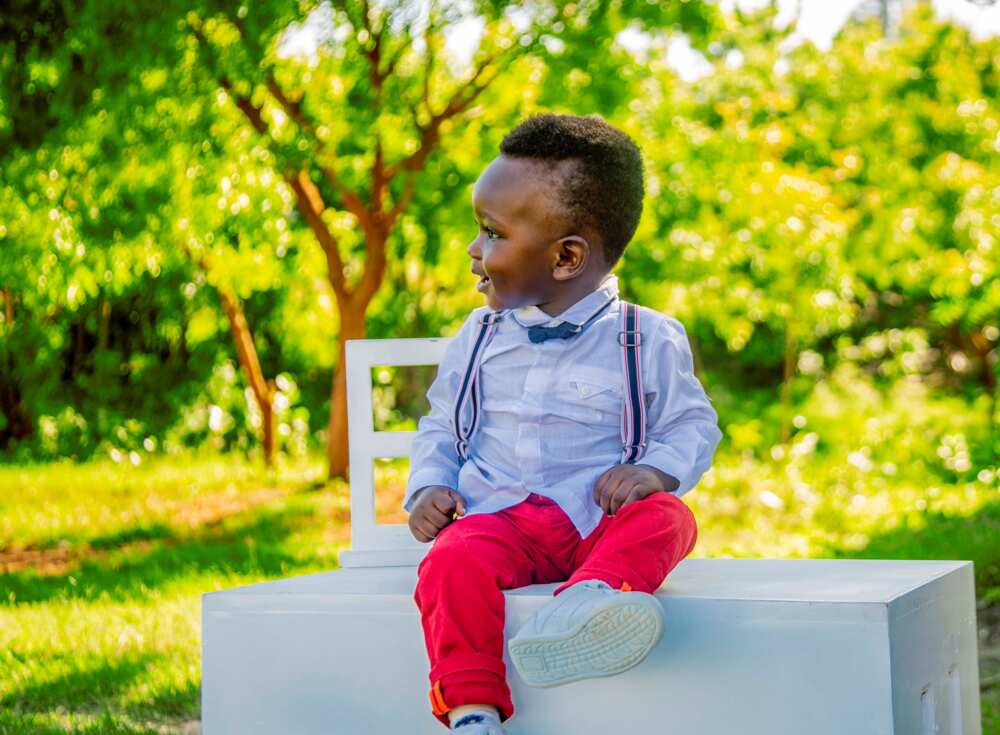 Have a look at some of the names that mean brave that will suit your little boy.
Arnold - Eagle power
Arsenio - Virile
Dries - Strong, manly, brave
Drusus - Powerful, courageous, valiant
Eberado - Strong as the wild boar
Ethan - Powerful, firm, enduring, impetuous
Everett - Brave, strong boar
Griffith - Strong lord
Igor - Warrior
Jedrek - Manly
Kalmin - Manly, strong
Kenji - Intelligent second son; strong and vigorous
Makin - Powerful
Quillon - Crossing swords; powerful
Takeo - Strong like bamboo
Zubery - Strong
Names that mean guardian
Encourage your son to have a good personality in life by giving them a unique name. Name meaning protector are always unique and very rare.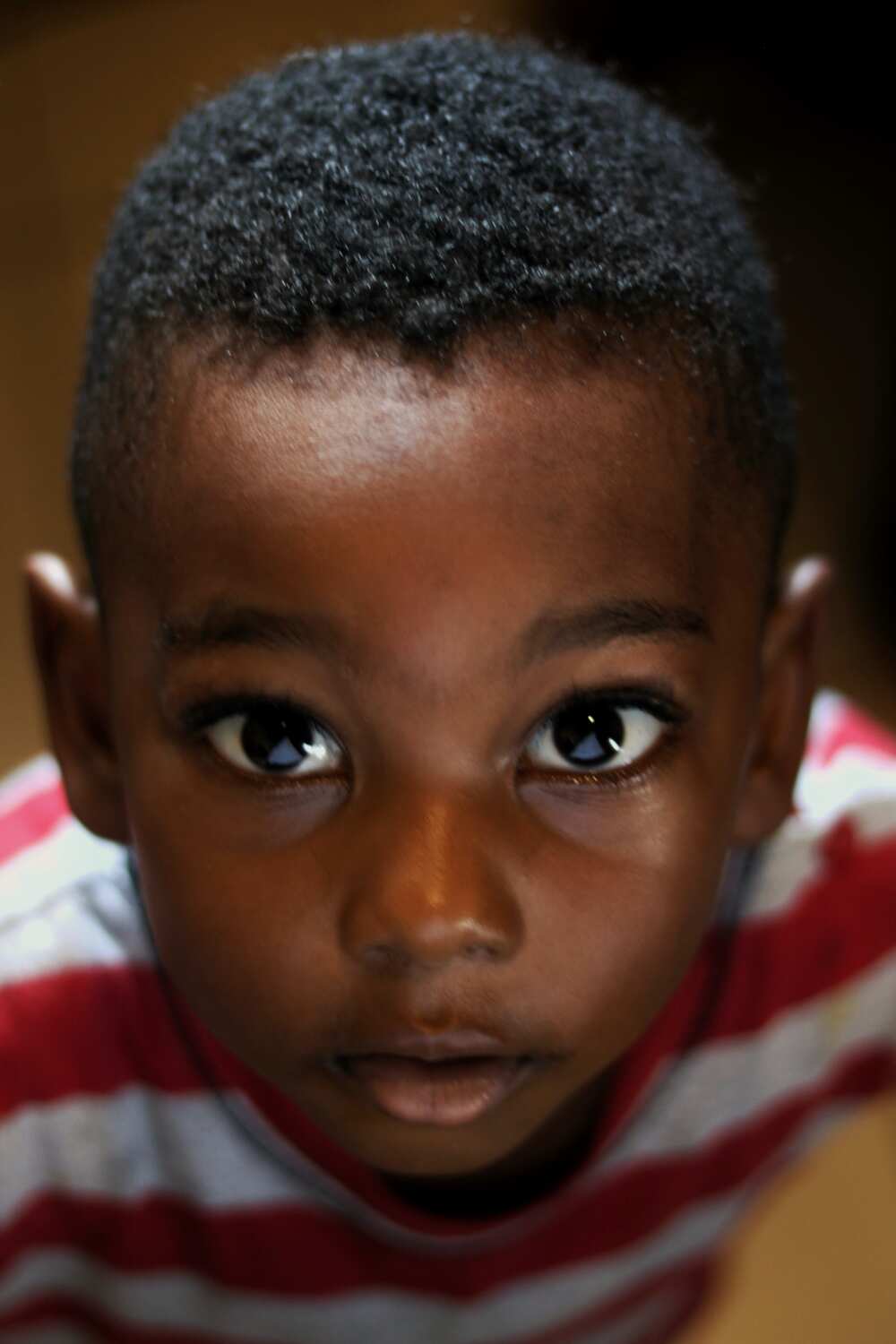 If you're looking for a decided guardian name for your baby boy, consider these boys' names that have strong or powerful meaning:
Aasim - Protector and guardian
Bishop - Overseer or guardian
Blaz - Unwavering protector
Cenehard - Bold guardian
Cerbeius - Guardian to the gate of Hades
Cynhard - Bold guardian
Chadd - Defender or protector
Daemon - Guardian spirit
Deerward - Guardian of the deer
Duard - Wealthy guardian
Duardo - Prosperous guardian
Duarte - Wealthy Guardian
Edward - Weard
Ed - Happy and guardian
Eddie - Guardian of riche
Edek - Guardian of property
Edik - Rich protector
Edmund - Protector
Edmon - Prosperous protector
Edoardo - Rich guardian
Edouard - Wealthy guardian
Guglilmo - Resolute protector
Hafiz - Guardian or memorizer
Haris - Guardian angel
Havard - High guardian
Heahweard - Chief guardian
Heyward - Guardian of the hedged enclosure
Neddie - Wealthy protector or wealthy guard
Norward - Warden of the north
Qaletaqa - Guardian of the people
Renweard - Guardian of the house
Rickward - Powerful guardian
Ted - Wealthy guard
Teddie - Wealthy spear, wealthy guard or God's gift
Wardley - From the guardian's meadow
Boy names that mean warrior
Warriors are always known to be very powerful people in the community. They are always the protectors who guard the entire village.
In the traditional lifestyle, warriors were strong men who fought to protect their land or people during wars..
Deciding a good name meaning warrior for your baby boys is a great thing to do. You can name him after a prominent warrior who was very famous in the community.
Have a look at some of the names meaning warrior that will look good for your son. They are powerful names and fighter names that are unique.
Alessandre - Man's defender, warrior
Aloysius - Famous warrior
Batair - Brave warrior
Duncan - dark warrior
Evander - Bow warrior
Einar - Bold warrior
Herbert - Army or warrior
Igor - Warrior
Kamau - Quiet warrior
Kijani - Swahili origin meaning warrior
Louis - Renowned warrior
Lewis - Renowned warrior
Mallon - Little strong warrior
Murphy - Sea warrior
Owen - Young warrior
Oscar - God spear, or champion warrior
Rinc - Warrior
Ragnar - Warrior or judgment
Roger - Famous warrior
Umberto - Renowned warrior
Wigman - Warrior
Tough boy names
Having a super cool kid with a tough name is a blessing to any parent. Giving your boy tough names will clearly show how bold the young guy is in everything he does.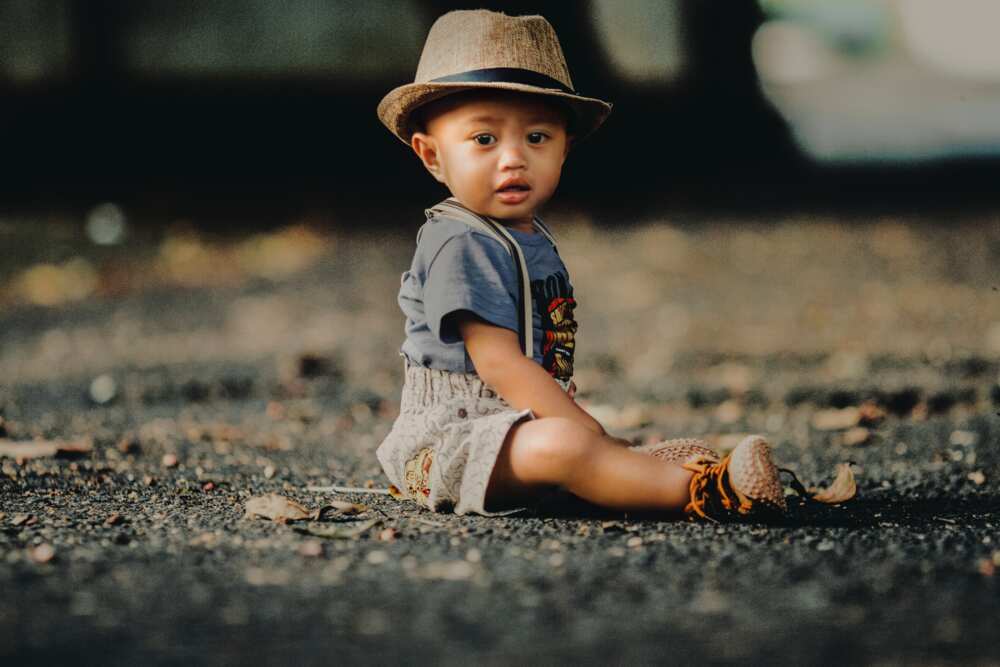 Tough names may be very rare but they are some of the coolest ones any parent should consider. Below are some tough guy names you should consider when naming your baby boy.
Jax
Damon
Dexter
Axel
Cason
Calum
Titus
Kace
Maximus
Ryker
Harley
Ajax
Zander
Zeke
Zenon
Phoenix
Rocco
Jett
Fox
Gunner
Pierce
Cadmus
Blaze
Hunt
Racer
Falcon
Latin
Faris
Fender
Gabriel
Hebrew
Gage
Pledge
Garrison
Griffin
Welsh
Gunnar
German
Harland
Which of the above strong boy names would you like to give to your baby boy?
READ ALSO: What is a star child: who are the crystal, rainbow, indigo babies?
Children are complex by nature. Over the years, they have exhibited a rare combination of traits standing out from the previous generations.
However, special groups of children from the 70s and are characterized with unique personality features. Their natural abilities supersede those of other children. As reported by Legit.ng, such children are commonly referred to as star children.
Source: Legit.ng