Сhristian Yu biography: age, height, girlfriend, tattoos, career
Сhristian Yu is an Australian-born musician from South Korea. He is best known as the K-pop lead singer and founder of the independent multi-genre music and video band called Dream Perfect Regime (DPR). When does he celebrate his birthday? Who is Christian Yu DPR girlfriend?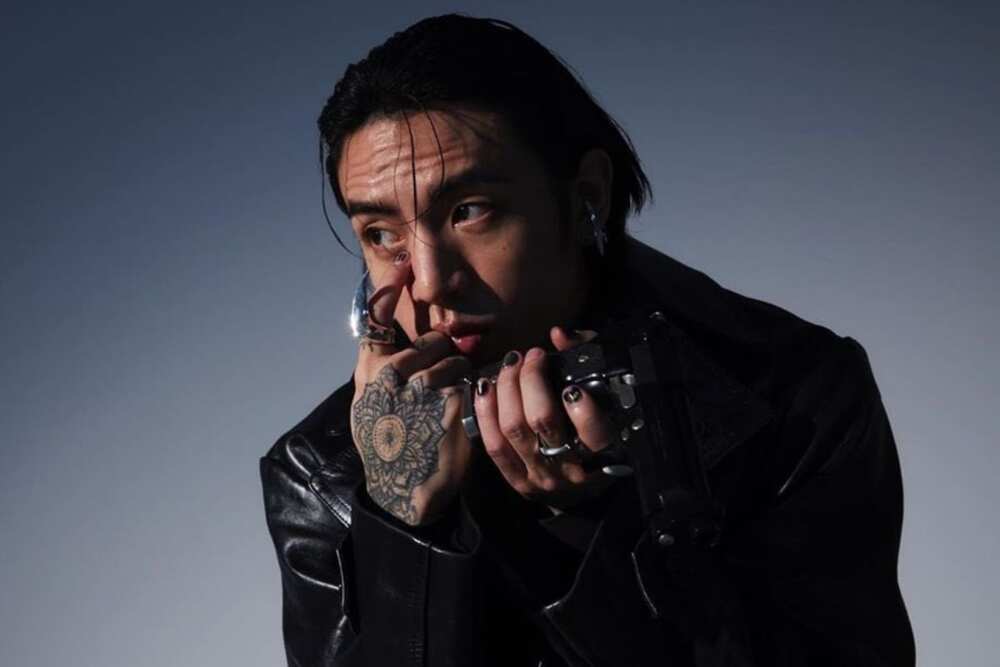 Since Yu's K-Pop group was disbanded, the musician started to look for new career opportunities. With his experience and skills in the music industry, he has grown into a talented producer, songwriter, and solo artist.
Here are the most interesting Christian Yu facts you should know about the musician.
Сhristian Yu profile summary
Korean name: Yu Ba Rom
Profession: Musician, producer, director, composer
Сhristian Yu birthday: 6 September 1990
Age: 30 years (as of 2021)
Place of birth: Sydney, New South Wales, Australia
Height: 5 feet 9 inches (174 centimeters)
Marital status: Single
Сhristian Yu biography
Сhristian Yu was born in Sydney, New South Wales, Australia. His parents come from South Korea. Thus, he speaks two languages – English and Korean.
How old is Christian Yu?
He was born in 1990. Yu celebrates his birthday on 6 September. As of 2021, Christian Yu age is 30 years.
DPR Christian Yu height
Christian Yu height is 174 centimeters, or 5 feet 9 inches.
Education
After graduating from high school, Yu Ba Rom enrolled at the University of Sydney. Later, he left it before graduation to pursue his dream.
Career
He got interested in dancing when he was a child. The boy dreamt about becoming a professional dancer.
When he was 18, he relocated to his parents' homeland to pursue a career as a Bboy. While in Seoul, he became involved in the music industry.
He joined the Korean boy band C-Clown under the scene name Rome. The band made its official debut on July 19, 2012. The group comprised the following musicians:
Rome (Christian Yu)
Siwoo
Kang Jun
T.K.
Maru
Ray
Having signed with Yedang Entertainment, the band released its first EP called Not Alone. Despite their expectation of success, the promotional single Solo reached only No 92 position on the Korean Charts.
This encouraged the boys to work harder. After that, they released the second EP Young Love (2012).
Only after the release of the third EP, Shaking Heart, in 2013, they reached the top of the charts across the country. The following year, the group released its fourth and final EP called Let's Love.
In October 2015, Christian Yu C Clown's career was over as the group was disbanded. Later, he focused on working behind the scenes and founded the independent multi-genre music and video group called Dream Perfect Regime (DPR).
The label is based in Seoul. It produces one of the best music in South Korea and collaborates with renowned musicians such as DPR Live, Bobby, Amber Liu, Taeyang, etc.
As a producer, he went by the nickname + IAN. His label also produces many musicians and helps their music conquer people's hearts around the world. Christian is a process manager, applying his knowledge and previous experience.
You will be surprised to learn that his fans are called SALTS (Super Amazing Loving Team). In 2019, he collaborated with Adidas.
On 26 October 2020, he debuted as a solo artist (DPR IAN) with a digital singe So Beautiful. On 18 December 2020, he released his second single – No Blueberries.
Who is Сhristian Yu dating?
Сhristian Yu girlfriend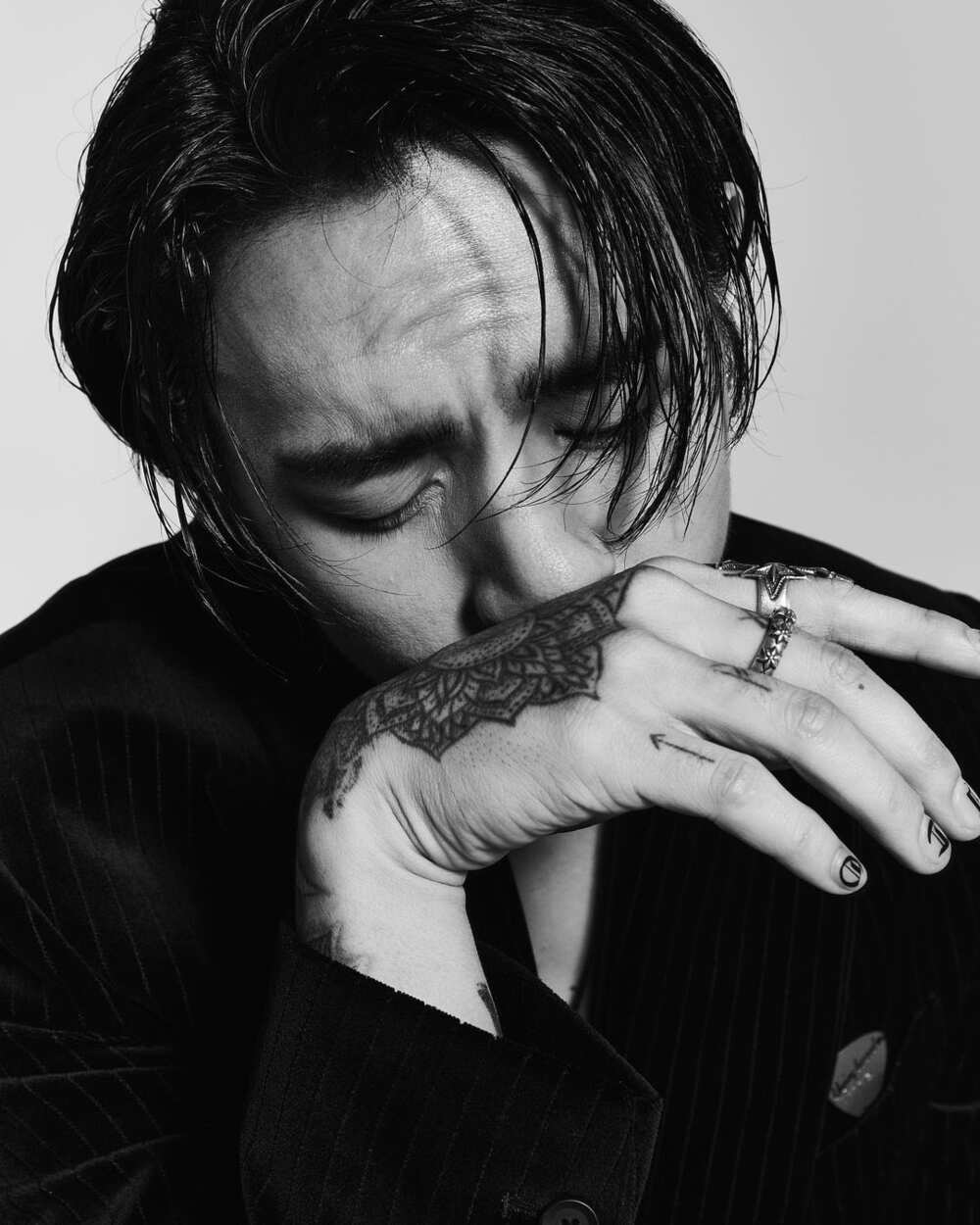 The musician keeps his private life secret. Nevertheless, it is known that he does not date anybody these days.
He is still single. In fact, he has never had any relationship with anybody since he emerged into the spotlight.
As of today, he is entirely focused on his career. While speaking of his ideal girlfriend, Yu said:
I don't have an ideal type because for me it's 'in the moment' kind of thing. But one quality I wish my girl would have in the future is if she's passionate about what she's doing, doesn't matter what she's passionate about honestly. She could be like a carpenter, she could be doing anything she wants but as long as she's passionate about it. I like girls that are independent as well, strong characters I respect that a lot. I don't really look for it [these qualities] but I'm just saying if I had to choose.
Christian Yu tattoos
Are you still sure that you know everything about Christian? How about his tattoos?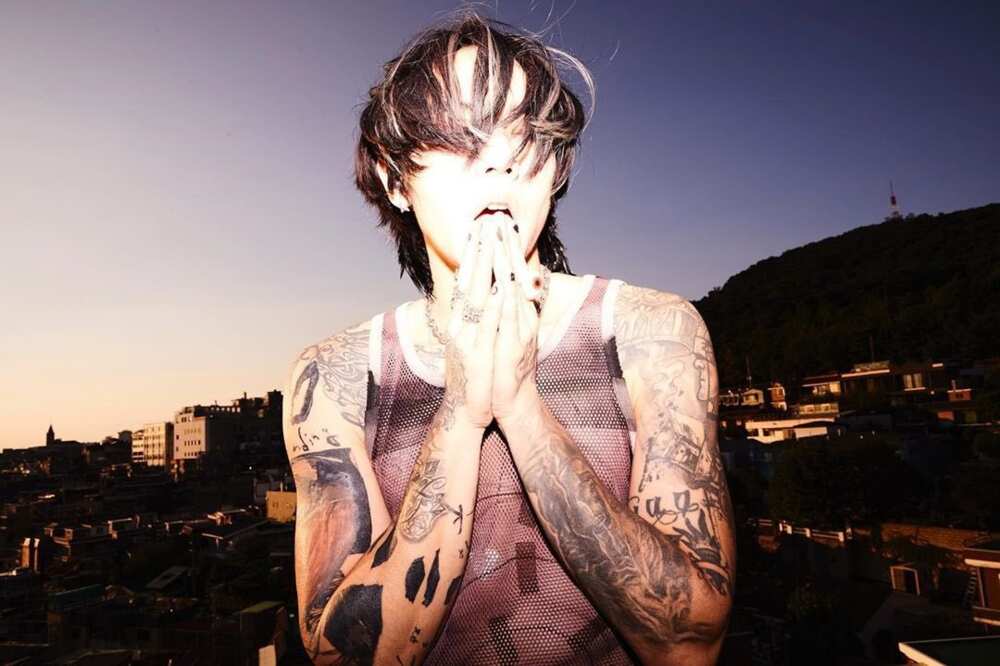 Do you have any idea how many tattoos he has on his body?
Be There. Be Down. Be You on his right shoulder, the upper chest area
Camera on his left arm, the biceps area
Vision on his left shoulder, above the camera
IAN on his left biceps, below the camera
Rose with a spider's web on the left inner arm, below Ian
The Pink Reel on the left inner forearm
Torch on the left inner arm, next to the rose, under the camera
121216 in front of the left elbow
Horse on the left shoulder, in the/back area
Gladiator on the left inner arm/triceps
LXII.IV.III (now covered by the crown) on the left shoulder
Crown on the left shoulder
Aphrodite/Venus in flames on the left front forearm
Сhristian Yu is a versatile artist who is good as a solo performer and producer. He knows his job and is good at it. He is a good example of how a person can achieve his dream thanks to persistent work.
READ ALSO: Lorraine Nash bio: what is known about David Dobrik's ex wife?
Legit.ng recently reported about the life of Lorraine Nash. She is a popular American actress and public figure, better known as a former partner of a YouTube content creator and actor, David Dobrik.
Their wedding came as a shock to a lot of people. Why did they break up?
Source: Legit