Lorraine Nash bio: what is known about David Dobrik's ex wife?
Lorraine Nash is an American born actress, public figure, and celebrity ex-partner from Los Angeles, California. She is famous for being the former spouse of David Dobrik. Her union to David was the talk of the town and all over the headlines.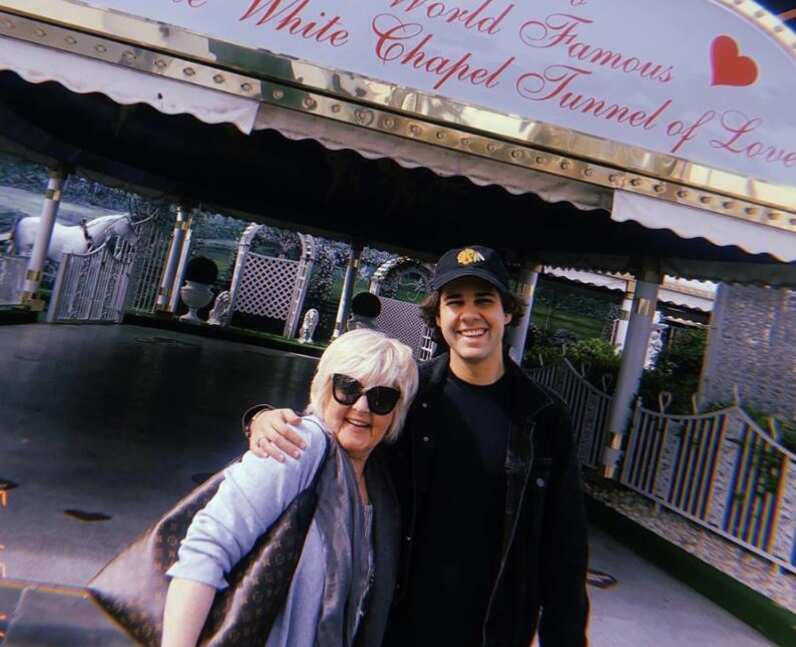 David popularly known as Slovak, is a YouTube content creator and actor. His ex-wife is the mother of a famous YouTuber, actor, and director, Jason Nash. Lorraine is also the ex-wife of Jason's best friend, David Dobrik.
Lorraine Nash profile summary
Full name: Lorraine Charlotte Nash
Date of birth: 15th February 1944
Place of birth: USA
Age: 76 years (as of 2021)
Nationality: American
Ethnicity: British-Scottish
Profession: Actress
Biography
Lorraine was born on 15th February 1944 in the United States. She has not delivered any information about her parents, upbringing, and childhood. Nash is the mother of comedian Jason Nash. She is the grandmother of two, Wyatt and Charley.
Career
The 76 years old rose to fame through her marriage to David, which marked a part of her career in the film industry. She starred as Lorraine on several episodes of David Dobrik's vlogs between 2019 and 2020. They include:
2019 - David Dobrik YouTube Rewind
2020 - Surprising People with Justin Beiber
2020 - Making My Childhood Dreams Come True
She had previously starred in the following movies:
2014 - Review as Lady Tara
2014 - Jason Nash is Married
Prank marriage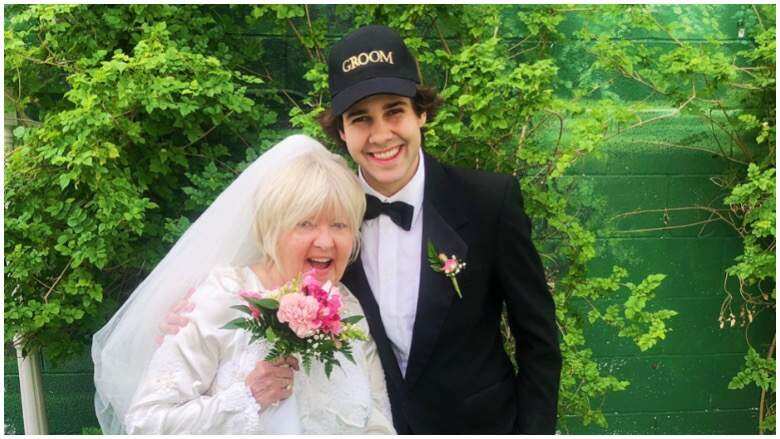 YouTuber David Dobrik married Lorraine on 15th May 2019 in Las Vegas. David proposed to her with a ring and flowers at her home in Boston. Jason Nash mom and the YouTuber moved to Las Vegas for the union and a honeymoon in Hawaii. David Dobrik wife become the talk of the town for marrying 23 years old at the age of 75.
Unfortunately, the couple separated less than a month later. According to David, the union was a trick on his best friend Josh Nash, a YouTube content creator. After the separation, the two carried on with their lives as usual. However, David left a sincere message for Jason's mother, saying the following:
"We have made a decent attempt to make things work. Now and again in life, you sufficiently aren't for somebody; regardless of what you accomplish for them or what you attempt to be. Lorraine, you have been my light, my dream, and my compatriot. You've shown me how to adore someone else as well as how to cherish myself. We will proceed to love and bolster each other while being extraordinary companions and guardians to our youngsters. I thank everybody ahead of time for regarding our protection as of now."
Facts about Lorraine Nash
Here are some lesser-known facts about David Dobrik's ex-wife:
She was born in 1944 in the United States.
She throws extravagant parties for her family members and friends during her birthdays.
Her union to David Dobrik was a prank on his son Jason Nash.
Lorraine met David through a mutual friend.
She has two grandchildren, Wyatt and Charle.
Lorraine and David spent their honeymoon in Hawaii.
Lorraine Nash is an American actress and the mother of famous YouTuber Jason Nash. She has been away from the limelight until her marriage and separation with David Dobrik. David is Lorraine's son's best friend.
READ ALSO: Lonnie Chavis bio: Who plays the younger Randall on This Is Us?
Legit.ng recently took a look into the life of Lonnie Chavis, a young American actor known for his role on the award-winning NBC drama series This Is Us. In the show, Lonnie plays young Randall, that is, the younger version of Sterling K. Brown's character.
While Lonnie is an extremely talented actor (his tearjerker scenes in This Is Us will have you crying), there is much more to this young man.
Source: Legit