Lovely Peaches bio: age, height, real name, what did she do?
Lovely Peaches, also known as Brittany Johnson, is an American social media personality and singer. She is famously known for her videos on social media.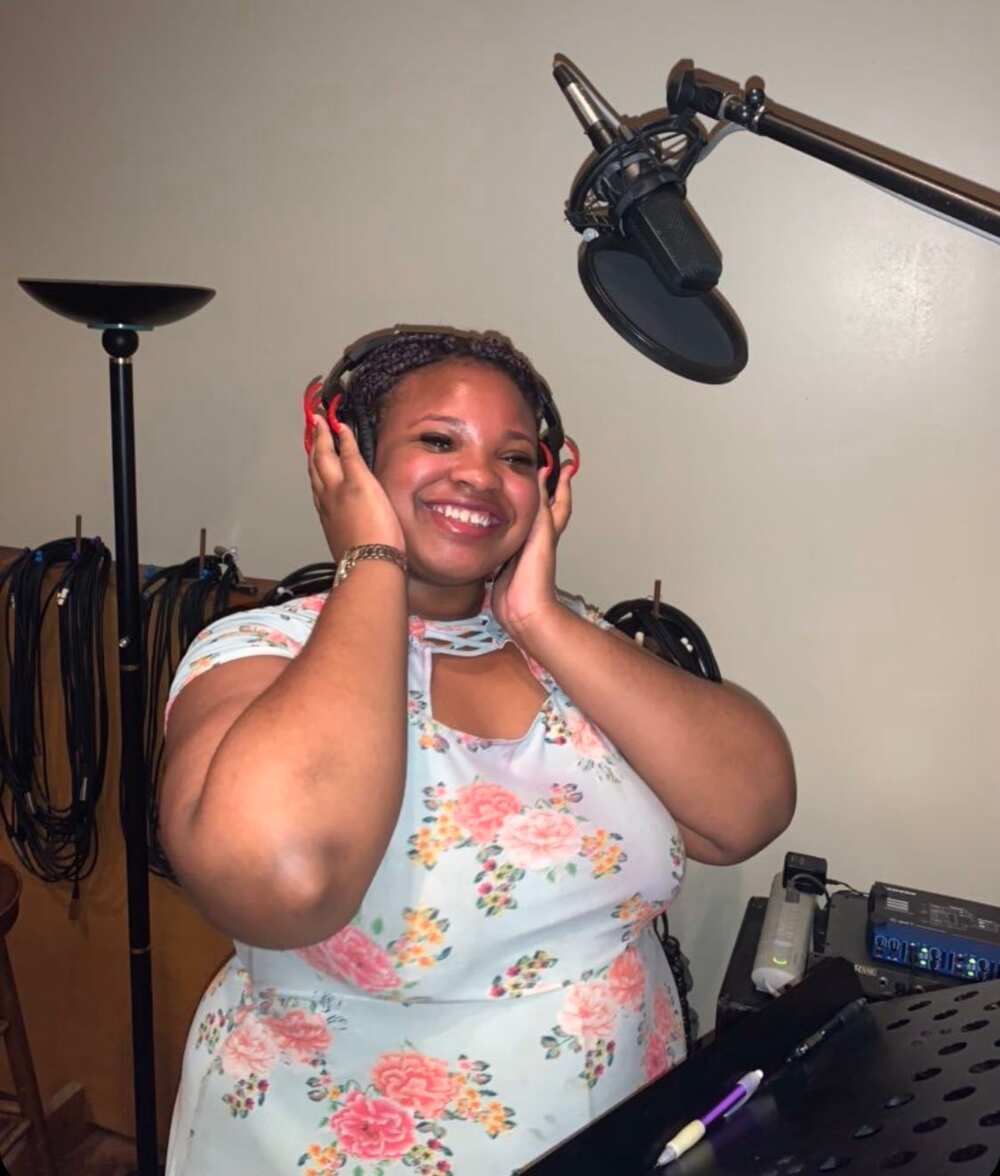 Lovely Peaches is well known for her videos and the songs she has released through her YouTube channel, Lovelypeachesmusic 100.
Profile summary
Birth name: Brittany Johnson
Date of birth: January 4, 2001
Place of birth: United States
Age: 20 years old (as of 2021)
Nationality: American
Ethnicity: African-American
Height: 5 feet and 3 inches
Weight: 80 kgs
Eye color: Dark brown
Net worth: $100K-$250K
Profession: Singer and social media influencer
Lovely Peaches biography
Here is everything you need to know about her, including details about her career and personal life.
Who is Lovely Peaches?
She is a social media celebrity and video creator. She was born on January 4, 2001, in the USA.
Lovely Peaches parents details are unavailable, although according to Dreshare, her father is a serviceman and her mother a homemaker.
Not much is known about her family members.
Where is Lovely Peaches from?
She hails from the USA.
What is Lovely Peaches real name?
Lovely Peaches name is Brittany Johnson.
How old is Lovely Peaches?
As of 2021, Lovely Peaches age is 20 years.
When is Lovely Peaches birthday?
She celebrates her birthday on January 4 every year.
Education
Lovely went to a local private school and is a graduate of The United States University.
Career
Brittany left home at the age of 15 to pursue her music career, although her family attributes her leaving home to suffering from mental illness. She launched her first track, Hate You Cuz They Ain't You, on October 17, 2019.
She has created a solid fan base on social media platforms, where she frequently uploads memes and short video clips.
Songs
Some of her famous tracks include:
He's Me
You Don't Know Me
Lovely Mission
Peach Form
Find Love Again
Choose
Burnin' N' Itchin
You So Bad
He So Bad
Charmed
Riccardo Romano
Finally Found a Dude
Attention
Walk it Like A Boss
He Mine
Daddy Please
Hate You Cuz They Ain't You
I Got Em Mad
The Baddest
Not Tonight
Treat
Accomplishment
Stay Jelly
Lavish Living
Difficult Love
Property
So Bad
Try Me
Cream
Strike a Pose
Gotta Keep It on the Grind
Smile
IOS
Menstrual
Let You Go
Dance
Feelings
Trigger
Controversies
A person named Samantha Howell started a petition against Brittany two years ago on change.org. In the petition, Samantha mentions that Brittany is a prostitute who openly admits to offering herself to older men in return for money, shelter, and food.
Samantha's petition also mentions that Brittany released an adult film of herself and that she also put up upsetting recordings of her assaulting and maltreating her dog. The petition also mentions Peaches' mistreatment of her daughter.
Lovely Peaches arrested
Peaches was recently arrested for animal cruelty after she posted videos of herself abusing her six-month-old puppy Max.
What did Lovely Peaches do?
In August 2020, Brittany became very controversial after making a video threatening TikTok star Charli D'Amelio. She hired a man to s*xually assault Charlie during a live stream video.
The YouTuber is known for saying and doing obscene things, but even her followers felt that she had crossed the line by potentially putting D'Amelio in harm.
Lovely Peaches boyfriend
Not much is known about her current boyfriend.
In June 2020, she was rumored to be dating American actor and social media star Diego Martir. However, it was revealed by several media outlets that the influencers were only pretending to be together for the sake of publicity.
How old is Lovely Peaches kid?
She has a daughter named Cora. It is unclear when the YouTuber got the child.
Did Lovely Peaches lose custody of Cora?
Peaches reportedly lost custody of her daughter. On Wednesday, August 6 2020, the Children's Riot organization reported that Cora was rescued and would never be returned to her mother.
How tall is Lovely Peaches?
Lovely Peaches height is 5 feet and 3 inches tall and she weighs approximately 80kgs. She has dark brown eyes.
Lovely Peaches net worth
She has a net worth of approximately $100K-$250K. She earns most of her money from her singing career and social media.
Lovely Peaches is among the celebrities who have been caught up in different scandals. These scandals ultimately led to her losing custody of her daughter.
READ ALSO: Mandie Taketa bio: what is known about Wayne Brady's ex-wife?
Legit.ng recently published an article about Mandie Taketa, the ex-wife of the famous comedian actor Wayne Brady. Before their divorce, the couple lived together and were blessed with one child called Maile Masako.
She became more famous because of her marriage to Wayne Brady. Mandie Taketa is a professional yoga instructor, martial artist, actress, and fitness model.
Source: Legit.ng