Chloe Lang bio: age, height, net worth, what is she up to now?
Chloe Lang is an American actress, dancer, and singer. She rose to stardom as Stephanie from LazyTown. You might not recognize her at present as she is all grown up now. Furthermore, she shows her new talents as a TikTok star.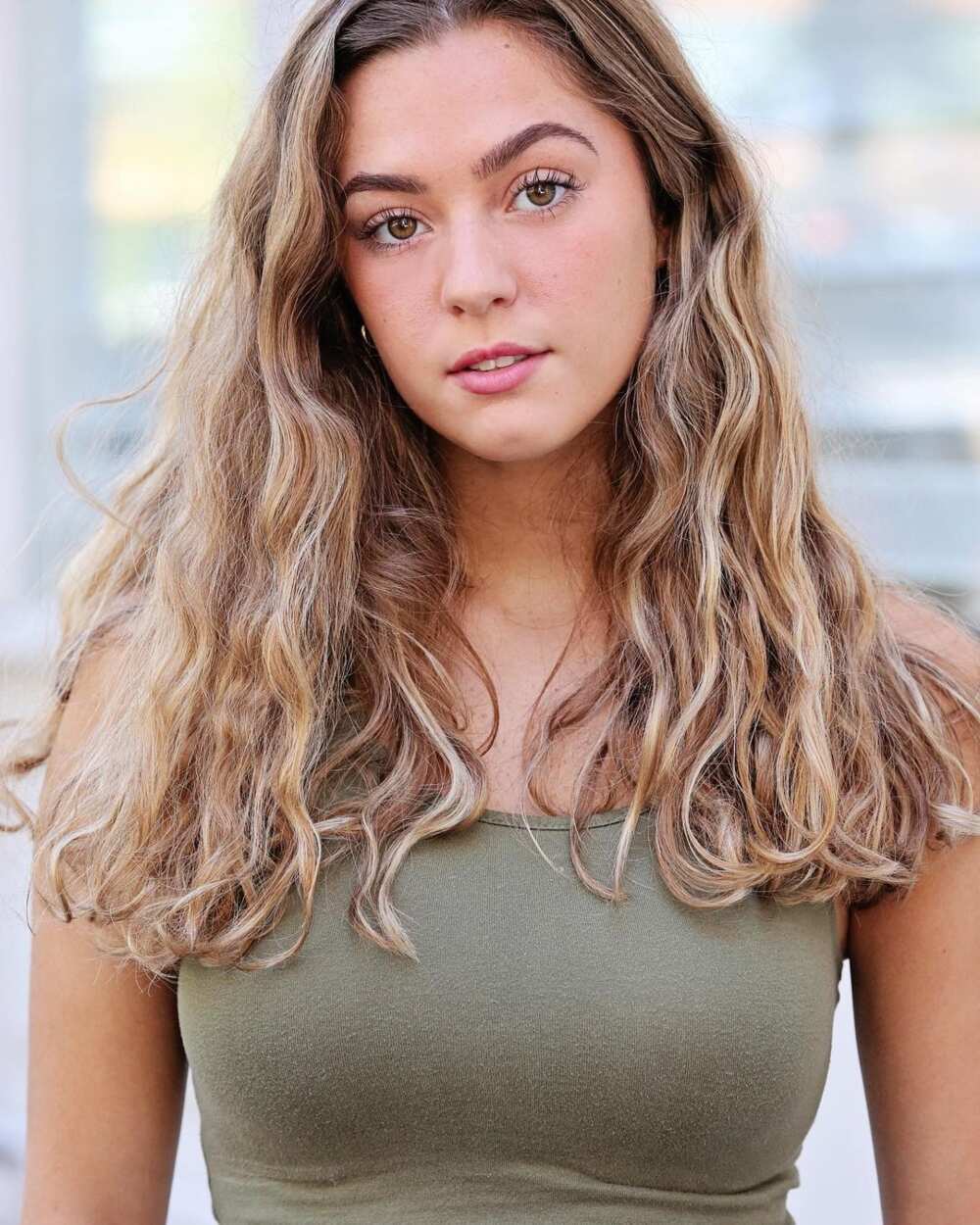 Chloe Lang LazyTown role earned her great popularity as a child. Since then, she has been involved in many films and television shows.
How old is Chloe Lang now?
Profile summary
Full name: Chloe Lourenco Lang
Profession: Actress, singer, dancer
Date of birth: 14 November 2001
Age: 19 years old
Chloe Lang LazyTown age: 12-13 years
Place of birth: Connecticut, the USA
Height: 5 feet 3 inches (160 centimetres)
Net worth: $100.000 – 150.000
TikTok: @chloemaxlang
Chloe Lang biography
She comes from Connecticut, the USA.
Her mother's name is Tina. Her dad's name is not known to the media.
When the little girl was two years old, she started dancing. While in high school, she actively participated in a variety of dance contests.
As for siblings, she has a sister.
How old is Chloe Lang?
The TikTok star was born on 14 November 2001. As of 2021, Chloe Lang age is 19 years.
How tall is Chloe Lang?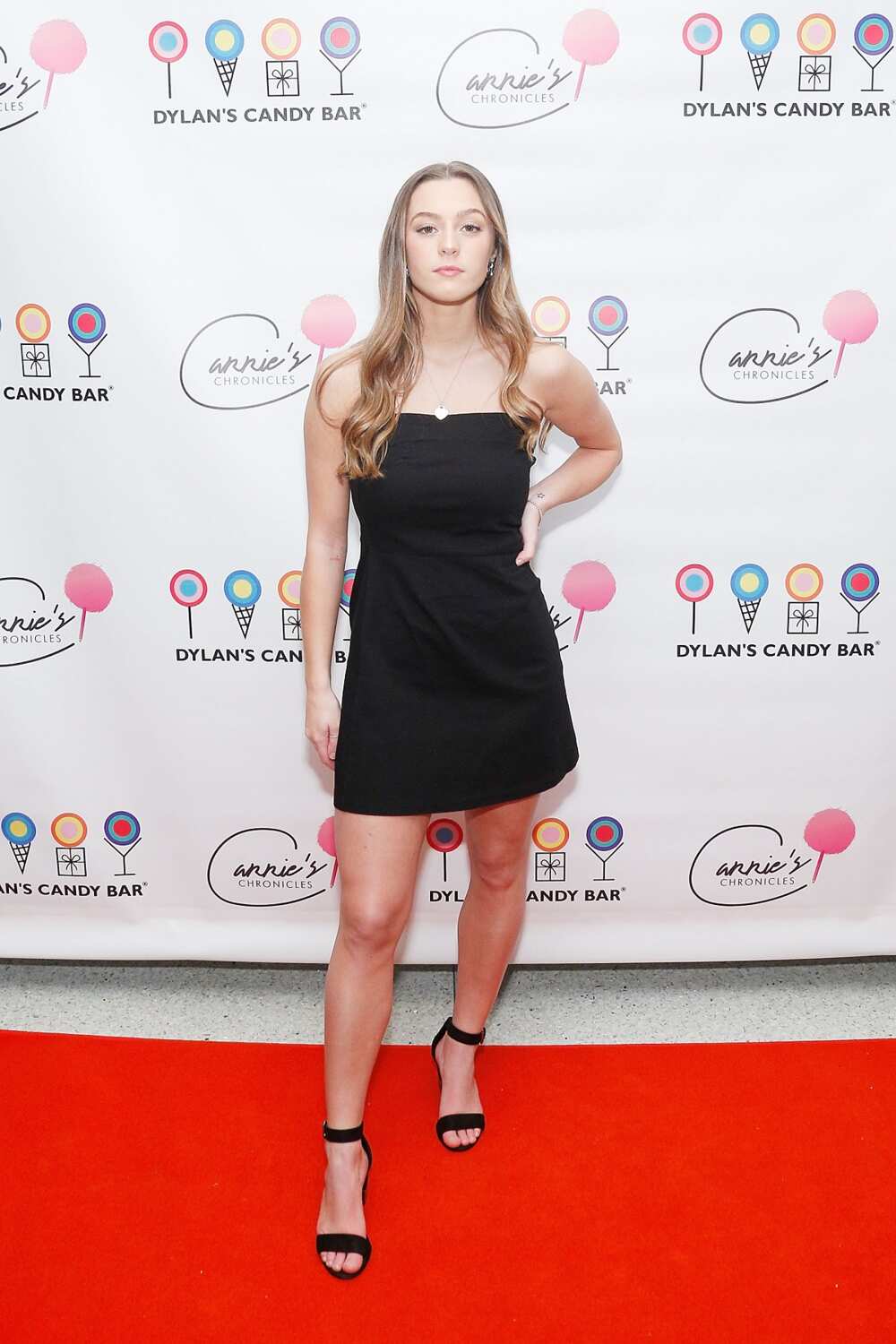 You can see plenty of Chloe Lang hot pictures on her Instagram. The little beauty is now an attractive woman with a shapely body.
When it comes to her height, LazyTown Chloe Lang is 5 feet 3 inches tall.
Education
Lazy Town Chloe Lang is now a student of Pace University in New York.
She is studying Arts and Entertainment Management.
She also attended Visual Arts High School for all 4 years. She studied sculpting, painting, photography, and video art.
In terms of her future career goals, the young woman mentions the following:
I aspire to own my own talent agency.
Chloe Lang actress career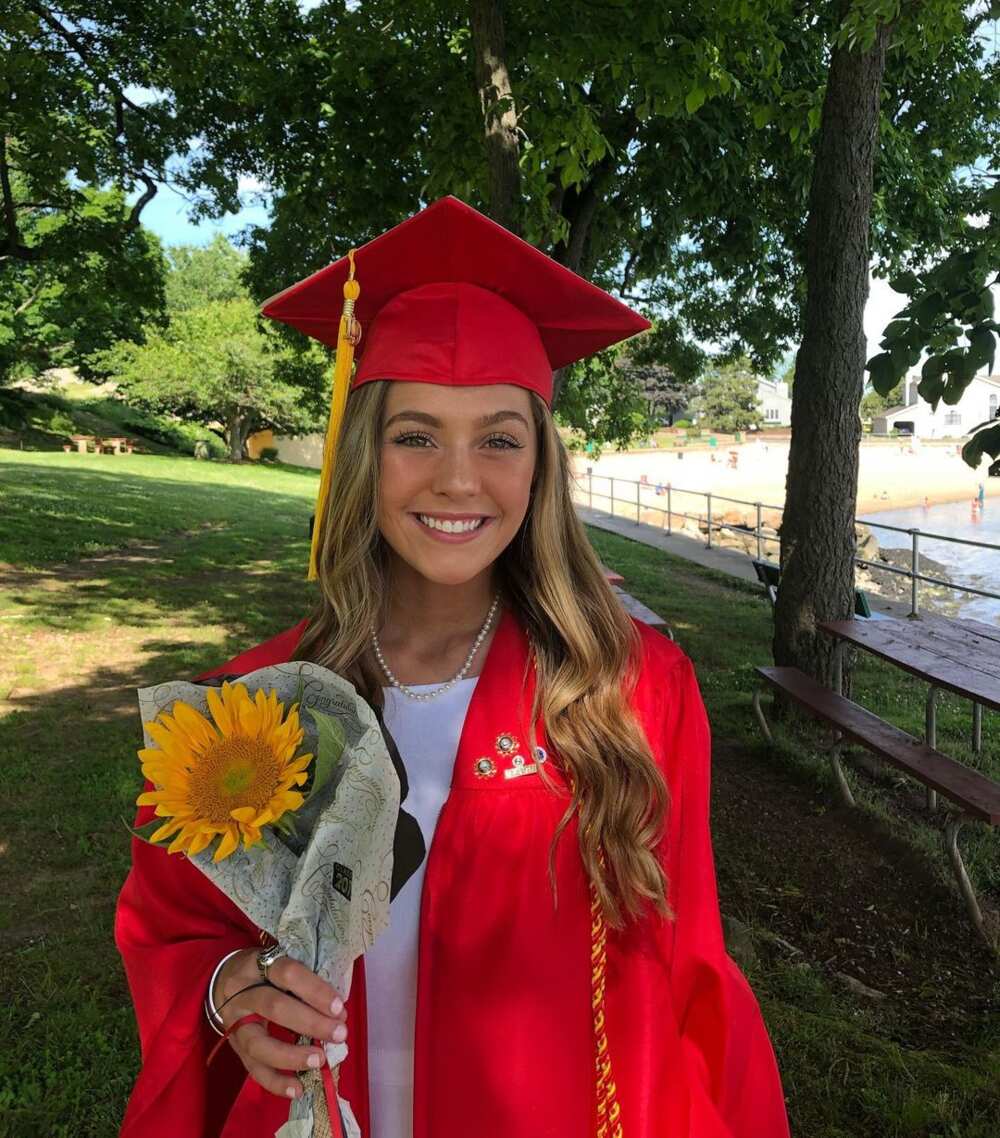 In 2010, she played "Girl" in the movie Sundown.
The following year, she performed as "Foster Child" in the film Mask Face.
From 2013 to 2014, she took part in the third and fourth seasons of the LazyTown series. She took on the lead role as Stephanie, a young girl with pink hair who moved to LazyTown with her uncle, Mayor Meanswel.
To play that role, she had to relocate to Iceland.
When she played Stephanie, she was between 12 and 13 years old (2013, 2014). Before she took on that role, another girl was playing Stephanie.
Her name is Julianna Rose Mauriello. She starred in the first and second seasons of the series.
In 2013, the actress made her appearance as "Girl with Flower" in the movie My Brother Jack.
In 2016, she starred as Jasmine in the TV show Brooke & Carly.
In 2020, she appeared as Skylar in the film 5th Borough. She played a teen girl diagnosed with cancer.
As she mentioned in an e-interview with teenswannaknow, she liked this role:
It is a deep role and I am so happy Steve Stanulis chose me to play her. I had so much fun on set and met tons of cool people.
In addition to playing, she got involved in music. In 2018, she presented a video for a song titled Party Down the Road.
Not long ago, she joined TikTok. Chloe Lang TikTok videos are the tool she uses to entertain her fans and herself along with them.
Thus, to remember those good old days of her childhood, she put on Stephanie's costume and took a video for her TikTok profile.
In April 2020, she released the song Is It Love? It went out in collaboration with Olivia De Fusco, Bond Villain, and JC at Raw Recording Studios.
Chloe Lang net worth?
According to richcelebrities.net, her net worth is guesstimated at $100.000 – 150.000.
Boyfriend
The LazyTown star is currently dating Jake Sullivan.
What is Chloe Lang LazyTown doing now?
The COVID-19 pandemic has significantly impacted her activity. Nonetheless, she spends the lockdown advancing her skills:
As of right now, I am currently working on my acting skills — classes as well as auditioning. I am also working on building my social media platforms as well. As soon as the world is "safe" again I will be excited to get back to work in person and start traveling again too!
As of today, Chloe Lang spends much of her time studying or with her family and friends. The chances are that soon she will become part of another great project, allowing her to show her best again.
READ ALSO: Marcus Butler bio: Age, height, girlfriend, net worth, podcast
Legit.ng recently reported about the life of Marcus Butler. He is an English model, and producer, who grew into a celebrity through YouTube videos on his self-titled channel.
He is also a talented musician who has belonged to the YouTube Boy Band. How old is he now? What is Marcus Butler doing now?
Source: Legit.ng