5 young Nigerians to look out for in 2021
- Many Nigerians in various fields are known for excellence whether home or abroad
- A huge number of these outstanding Nigerians are young people breaking new grounds in their chosen field
- Legit.ng lists five young Nigerians to look out for in the year 2021
PAY ATTENTION: Join Legit.ng Telegram channel! Never miss important updates!
Despite the coronavirus pandemic that obstructed most activities in 2020, some young Nigerians in various fields gave us all something to cheer about in the turbulent year.
Even though the signs are not all pleasant yet, many are optimistic 2021 should be a better year nonetheless.
Ahead of a loaded year expected to be filled with several activities, Legit.ng makes a shortlist of five young Nigerians to look out for in 2021.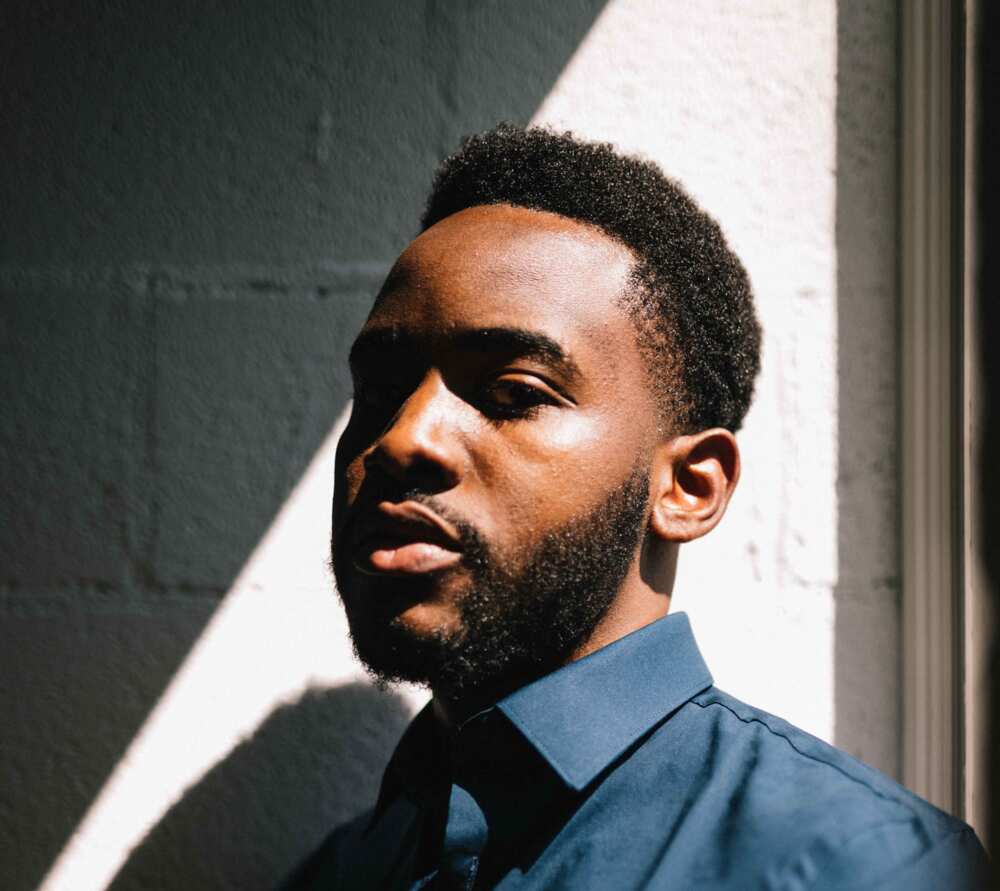 PAY ATTENTION: Install our latest app for Android, read best news on Nigeria's #1 news app
1. Beulah Obioma
Beulah Obioma is an ambitious actress, model, singer/songwriter born and raised in the eastern part of Nigeria, Abia state. She is currently a BAFTA Newcomer Fellow and is scheduled to gain her BFA in screen acting from the acclaimed New York Film Academy in Los Angeles.
Beulah's constant hunger to work in front of the camera has landed her captivating roles in Nollywood blockbusters THE ACCIDENTAL SPY and LOVE IS IN THE HAIR, available on Netflix and other streaming platforms worldwide.
Her highly anticipated sophomore single, 'I Will Fight' is now available on all major platforms from Spotify to iTunes. She is in constant training to achieve and be more of what the industry needs with her authenticity and tenacity.
In 2021, Beulah is expected to thrive in her craft and we are expecting her to take the world by storm with her upcoming projects.
Speaking to Legit.ng about her selection on the list, She said:
"I am excited to top on this list! I have faith in 2021 with my upcoming EP, modelling, and acting, I plan to stay busy and tenacious.
"I intend to focus on what I can control which is majorly my career, craft and becoming a better person and representation of Nigeria as a Nigerian."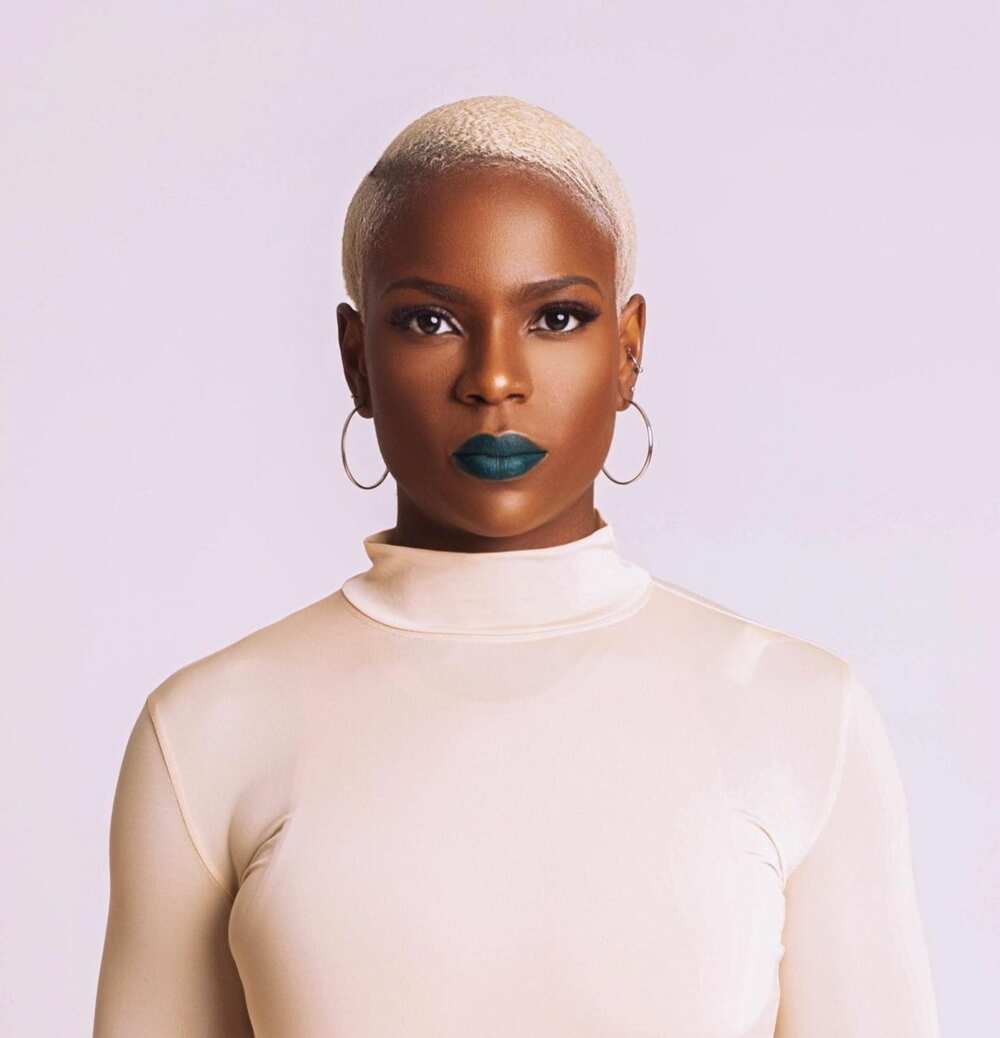 2. Nikkita Duke:
Nikkita is a multiple award-winning Nigerian writer with an MFA in Screen/Stage Writing who was recently selected for the BAFTA Newcomer Program Fellowship.
A proud member of The Dramatists Guild of America, her writing has been acclaimed internationally across continents from Africa & Europe to North America through various reputable competitions such as Austin Film Festival, StoryPros International Screenplay Contest, Little Wonder Short Radio Play Competition, Athena Project's Plays-In-Progress, Wild Claw Theatre's Deathscribe Festival, and the list goes on.
Presently, her grant-winning, co-written TV pilot 'U.S. Aliens' is streaming on the esteemed platform, Open Television."
In 2021, Nikkita's abilities and talents are expected to fully come of age and take her to the next level.
3. Hamzat Lawal
Hamzat, popularly called 'Hamzy' is the Chief Executive Officer of Connected Development, an organization driven by the compelling vision and rigour of young people to change the world through building the capacity of citizens on how to hold their elected representatives and government accountable.
He is also the founder of Follow The Money, a social accountability movement also driven by young people to mobilise, advocate, visualise and track governments and international aid spending money in rural grassroots communities
In 2020, the team completed the 3-year tracking of $1.3million education spending in Kaduna, significantly reducing the number of out-of-school children in the state. Although threatened and rejected, members of the team remained dogged in tracking COVID-19 palliatives distribution across Local Governments in Nigeria, observing how food items and relief materials got to the most poorest and vulnerable across the country, and reporting irregularities in the distribution patterns to the authorities.
In 2021, resilience is a key ingredient that Hamzy will need to thrive as he continues one of the world's most difficult and thankless job.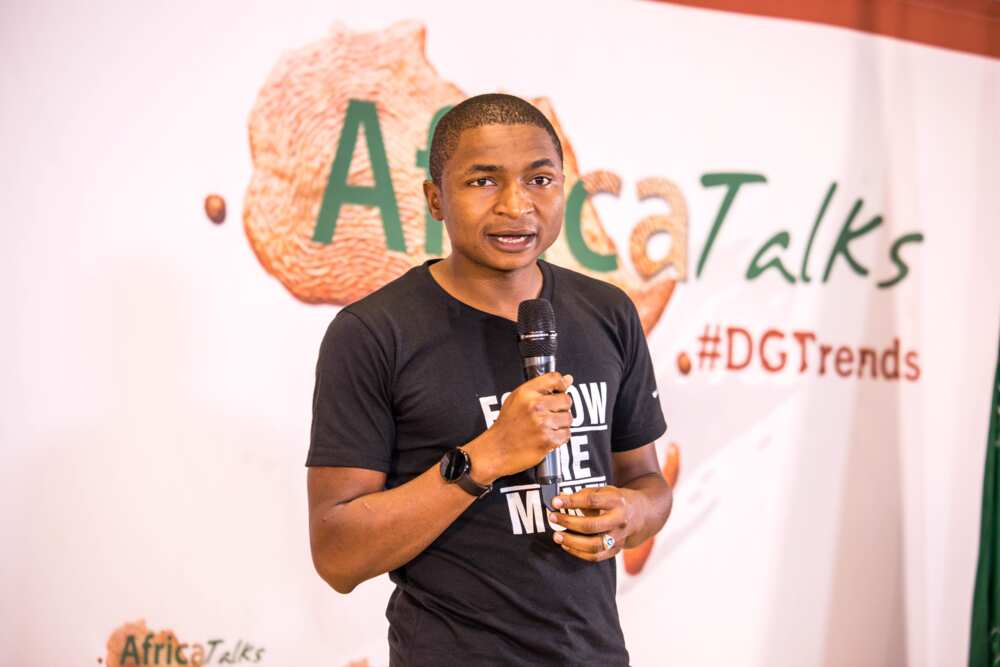 4. Chinedu Asadu
Chinedu was recently named TheCable Journalist of the Year 2020 by the newspaper's management.
A young but impactful multimedia journalist, Chinedu has consistently distinguished himself in a field that has practically gone to the dogs in Nigeria.
In 2020, Chinedu investigated how COVID-negative certificates were being sold for N25,000 by government officials to intending travellers — prompting the presidential task force on the pandemic to announce a crackdown on the fraudsters.
He also did an investigation into how water pollution by Hongao Mining Company Limited, a Chinese firm, endangering the lives of residents of a local community in Nigeria's capital, Abuja. The National Environmental Standards and Regulations Enforcement Agency (NESREA) later sealed off the premises of the company.
In 2021, Chinedu is expected to unearth more hidden stories, especially about the anomalies that have now become the norm in Nigeria's public institutions.
5. Justin Ugonna
Popularly known as Justin UG, the Imo state-born content creator is known for his several hilarious videos showing situational events all Nigerians will be familiar with. He is currently studying Information Technology at Georgia Southern University in the United States after a six-month spell as a photojournalist/videographer with Legit.ng.
He started out as a dancer, then went on to be to get the attention of pop star Davido after mimicking him and his girlfriend, Chioma through several skits on Instagram.
His new project - High School Chronicles - A short film on YouTube is currently trending. The project sees Justin Ug cater to his audience's love for high school-related content in a way they have never seen from him before.
As a comedian and artist who uses social media as his main platform, a major component of Justin UG's rise in the online comedy space has been his depiction of various aspects of growing up and living in Nigeria through skits.
2021 is expected to be a major turning point in Justin's career as he has finally come of age.
32-yr-old Nigerian man Oluwatobi Ajayi produces stunning cars | Legit TV
Source: Legit.ng