5 Buhari's ministers who should sit-up in 2021
- Nigerians are full of expectations in 2021 especially regarding governance at all levels
- President Muhammadu Buhari's new year broadcast has reignited hopes of a better year
- There are lieutenants of the president who need to sit-up to justify their appointment into the next level cabinet
PAY ATTENTION: Join Legit.ng Telegram channel! Never miss important updates!
As Nigerians look forward to the year 2021 with optimism and renewed hope of better governance especially at the federal level, there are appointees of President Muhammadu Buhari who need to be reminded why they are in government.
With 42 ministers at his beck and call, the Commander-In-Chief has no excuse not to deliver the dividends of democracy he promised Nigerians in 2019.
While some ministers have lived up to the expectations of Nigerians, others have been somewhat absent in their duties and have become a drawback to the administration's efforts to fulfil their promises to Nigerians.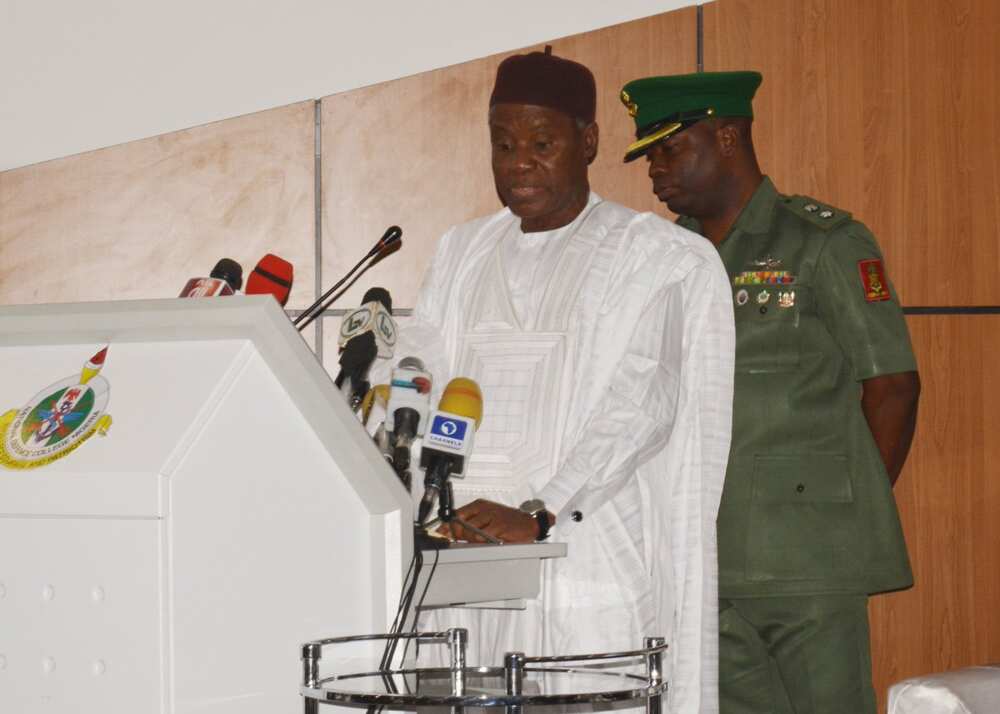 PAY ATTENTION: Install our latest app for Android, read best news on Nigeria's #1 news app
In this piece, Legit.ng lists 5 ministers who should sit-up in 2021 and double their efforts in helping the president deliver his mandate to Nigerians.
1. Dr Ogbonnaya Onu
Why the minister of science and technology was retained in 2019 is still a mystery for many public affairs analyst. Dr Onu has been more visible in the affairs of the All Progressives Congress (APC) and in the near-comatose science and technology sectors which he oversees. Little wonder his name keeps coming up as a potential replacement for Comrade Adams Oshiomhole as the APC national chairman.
A well-respected politician and former national chairman of the defunct All Nigeria Peoples Party, Onu seems to be more at home with politics than focusing on his core mandate to improve Nigeria's science and technology sectors. He needs to do more in 2021.
2. Bashir Salihi Magashi
A sleepy minister. The retired General oversees Nigeria's defence ministry but has been non-existent. Many say he should ideally not be in the corridors of power. The Kano-born government official is of the old school and obviously struggles with modern attributes that the military has to deal with in contemporary warfare.
He is seen as a mere ceremonial head who does not have the capacity to rally the service chiefs to deliver on their mandate. He will do well to improve on his ratings in 2021.
3. Mohammed Musa Bello
To help you understand how Bello's administration has been, the current minister of state of the Federal Capital Territory, Hajiya Ramatu Tijjani Aliyu has practically overshadowed him in less than two years.
To his credit, he is not a loudmouth and prefers working from behind the scenes, but Bello, a former banker needs to do more. Under his watch, the Nigerian capital is been denigrated by lawless citizens who seem to be aware that governance is at the lowest ebb in the FCT.
4. Geroge Akume
One of those ministers who were appointed for the sake of political expediency, Akume is practically on holiday. Hardly seen, no visible agency to supervise, and no core mandate. The former governor of Benue state would have been better off as a senator where his robust contributions and experience both in the executive and legislature puts him in the limelight.
5. Maigari Dingyadi
The former deputy governor of Sokoto state oversees the ministry of police affairs. Another appointment based on political patronage that has turned out to be a disaster. Even when the #EndSARS protests provided an opportunity for him to pull his weight, Dingyadi released a terse statement that triggered questions from young Nigerians asking if Nigeria had a police affairs minister.
Coronavirus: Nigeria's health minister speaks on chloroquine as cure for COVID-19 | Legit TV
Source: Legit.ng