John M. Cusimano bio: what is known about Rachael Ray's husband?
John M. Cusimano is a famous American singer, actor, and film producer. He is also the lead singer of an indie rock band called The Cringe. He is, however, more famous as the husband of Rachael Ray, a celebrity chef, TV host, and cookbook author. What more is there to know about this jack of all trades?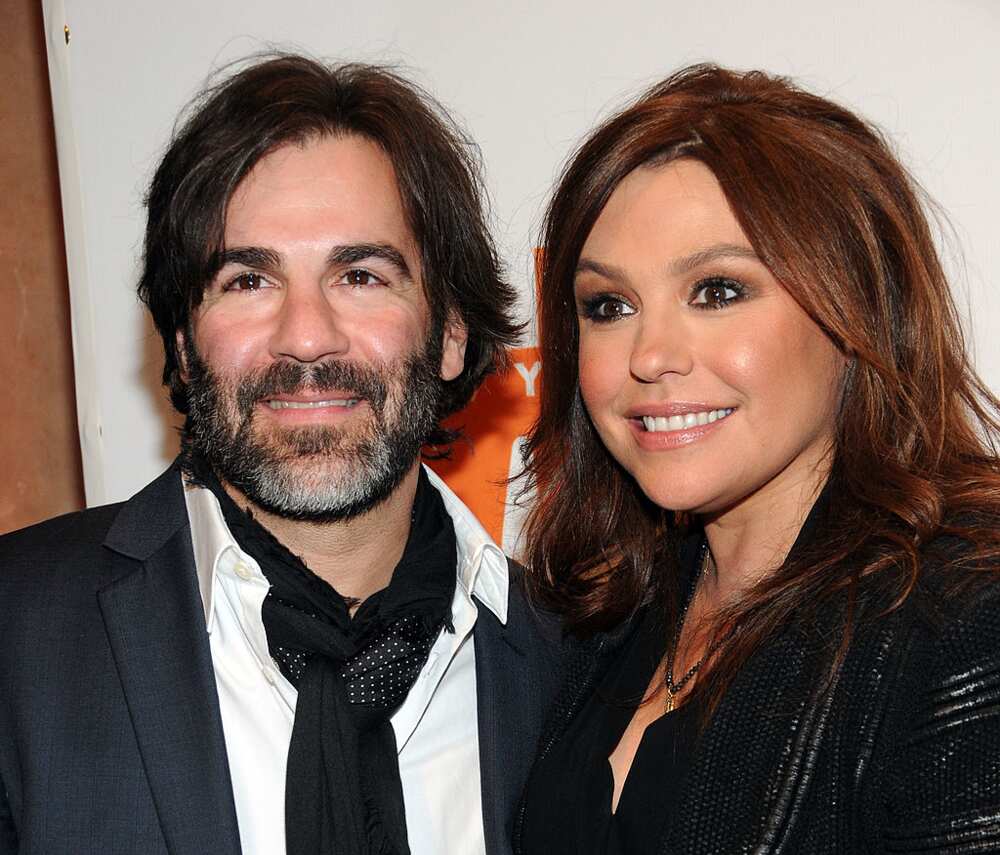 The multitalented singer and producer is also a practicing attorney. He got married to his wife Rachael Ray in 2005. Find out all about him here.
Profile summary
Full name: John M. Cusimano
Date of birth: August 19, 1967
John M.Cusimano age: 53 (as of 2021)
Career: Lawyer, singer, actor, film producer
Nationality: American
Marital status: Married
Wife: Rachael Ray
Height: 5 ft 4 inches
John M. Cusimano biography
John M. Cusimano was born on August 19, 1967. His birthplace is Long Island, New York, USA. He hasn't shared his parents' identities but has posted a photo of himself together with them on his Instagram page.
John is of Italian descent. His grandfather is from Palermo in Italy. He has a grandma from Naples and another from Catalonia, Spain.
John developed an interest in music as a young boy, and he could play the piano and sing at an early age. He longed to play in a band and perform on stage in his childhood.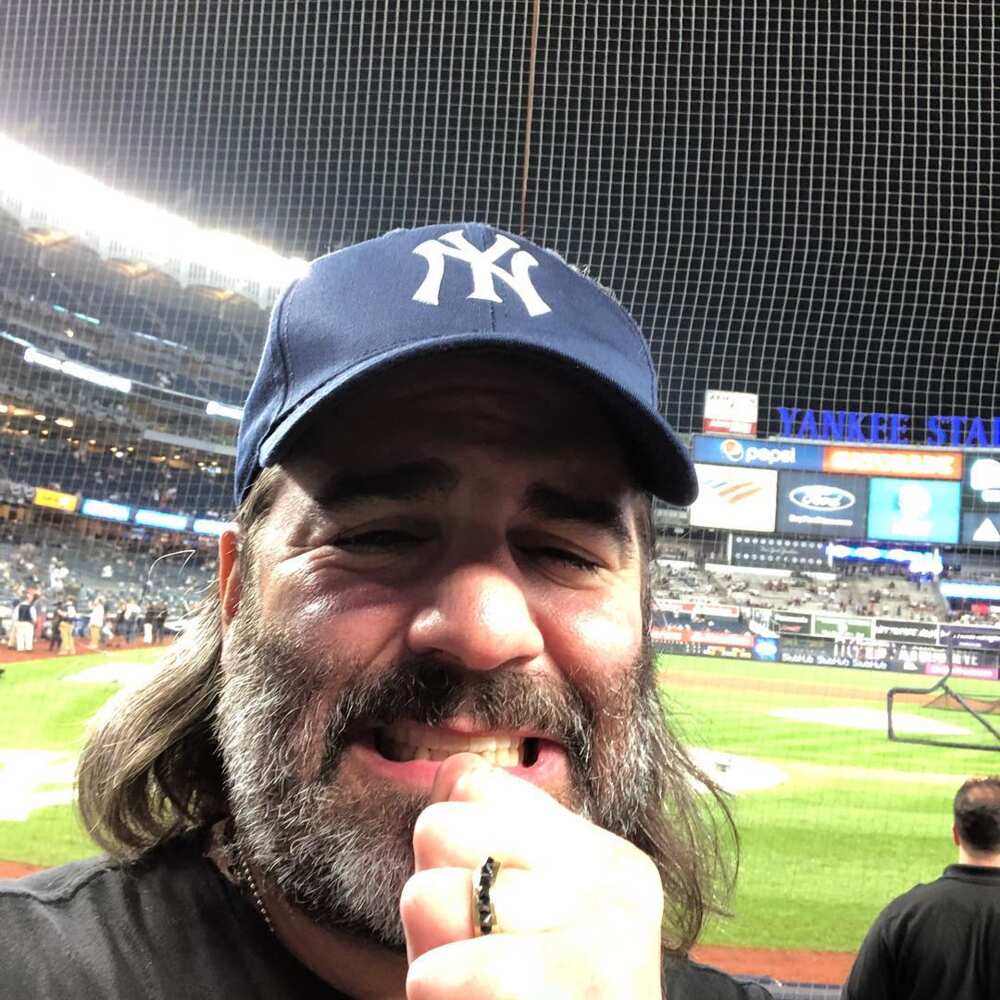 Education
John Cusimano attended a local high school in Long Island and graduated in 1985. He then joined the State University in New York and graduated with a BA in Law in 1989. He proceeded to Benjamin N. Cardozo School of Law in Yeshiva University in New York City, where he graduated with an MA in Law in 1994.
Career
John M. Cusimano age was 15 when he was featured in the movie World War Mud in 1982 and later in the series Crashing (2017-2019). He was the producer of the highly-rated series Rurouni Kenshin: Wandering Samurai (1996-1998) and Biography (1987).
John started practicing as an attorney in New York and New Jersey after completing his studies. Since he still loved to sing and perform, he started the band "The Cringe" in the early 2000s. The band has since released five albums: Scratch the Surface, Hiding in Plain Sight, Blind Spot, Play Thing, and Tipping.
John M. Cusimano and his band would perform in shows organized by famous bands such as "Steel Panther," "New York Dolls," and "Tesla." John was a singer and a guitarist in the band.
Being Rachael Ray's husband
John Cusimano is famous for being married to Rachel Ray, a celebrity chef, and TV host. They fell in love when they first met at a friend's party in 2004 and walked down the aisle on September 25, 2005.
The lovebirds exchanged their marriage vows in an intimate ceremony at the Castello di Verona in Italy with their close friends and family members. Rachael Ray and husband do not have any children together. They have a dog named Isaboo.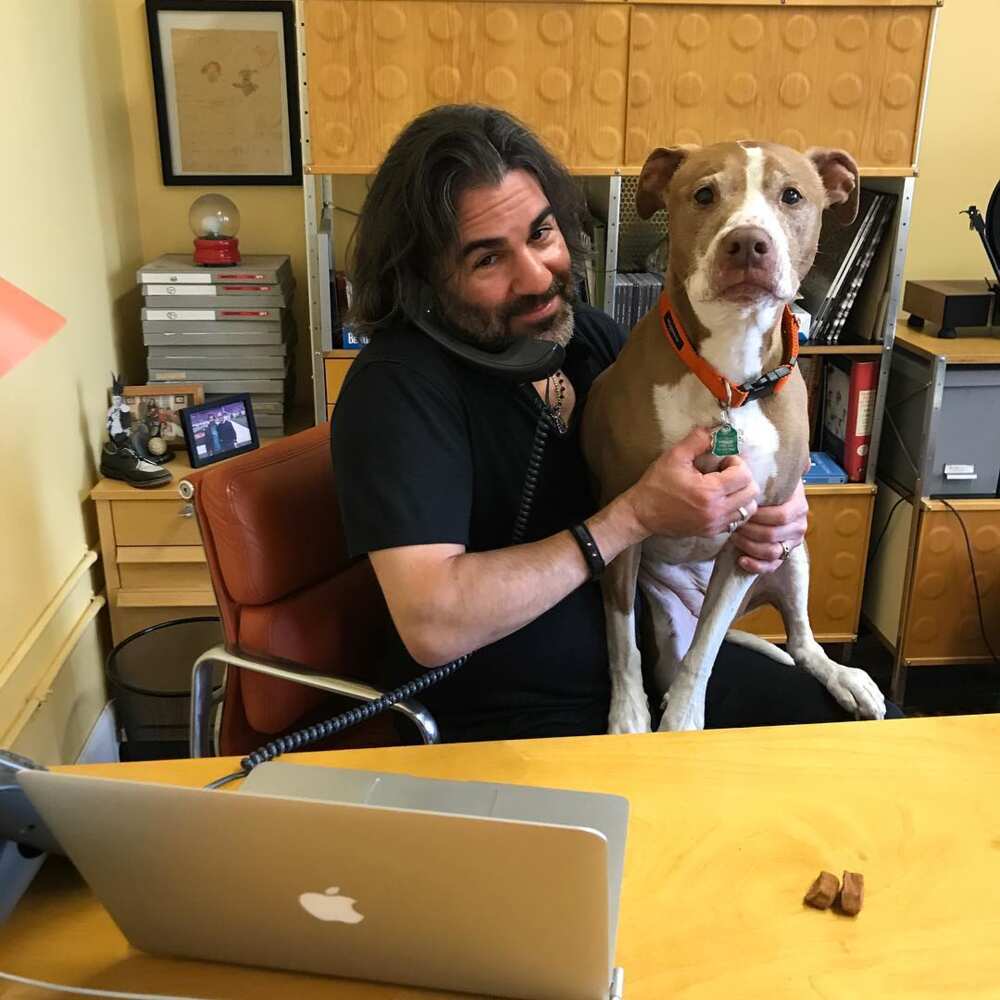 John's wife, Rachael Ray, is a successful entrepreneur, celebrity chef, TV personality, actress, and cookbook writer. Most people know her for the TV series "Rachael's Tasty Travels," "30-Minute Meals", and "$40 A Day".
The passionate chef has also featured in other reality shows about cooking, such as Rachael vs. Guy: Celebrity Cook-off and Rachael Ray's Kids Cook-Off. She has written various cookbooks such as "Rachael Ray 365: No Repeats-A Year of Deliciously Different Dinners", "The Book of Burger," "Comfort Cook," "Rachael Ray's Look + Cook."
John M. Cusimano helped Rachael write her book "My Year in Meals," where Rachael shares the meals she cooked and ate in a year. John helped her with the photography and cocktail mixology list of recipes. Rachael Ray husband is a trained mixologist.
Rachael shared that John contributed significantly to her vision of making cocktails. John and Rachael also co-starred in the shows Rachael's Tasty Travels, Cake Boss, Rachael's Vacation, and Big Morning Buzz Live.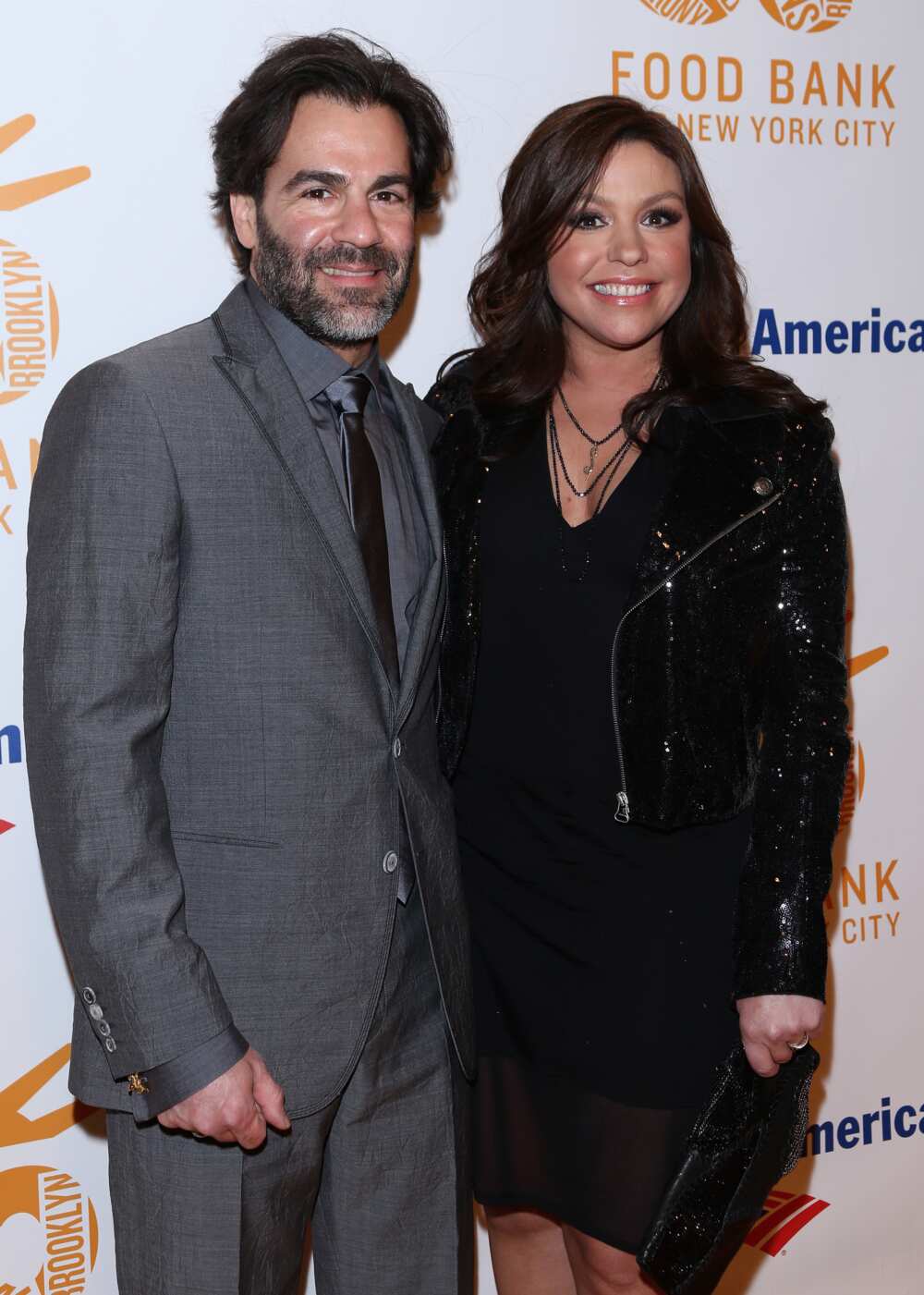 Is Rachael Ray still married?
People ask themselves whether John and Rachael are still married due to rumors and claims related to their marriage. In 2007, there were news that their marriage was on the rocks. There was also a claim that John had been visiting Checkmate, a club where only couples and single ladies are allowed, yet he was not with his wife.
There were also rumors that John had been spotted with different female escorts on different occasions.
Are Rachael Ray and husband in open relationship?
Due to the claims of John being with other women, people wonder if John and Rachael are in an open marriage. The two have never outright stated that they are in an open relationship.
The pair seems to be still happy together. They overcame the rumors and claims concerning their marriage and even conducted a vow-renewal celebration during their 10th wedding anniversary on September 19, 2015. They celebrated in the same venue where they held their wedding ten years earlier.
Net worth
John M Cusimano net worth as of 2021 is estimated at around $10 million. This can be attributed to his work as a lawyer, singer and musician, actor, film producer, and cookbook co-author. His wife's net worth is estimated to be around $100 million.
John M. Cusimano is a committed and successful person. He has continued to pursue his passion despite being in a busy career as an attorney. Holding on to his wife of 15 years is also a pivotal factor to admire in him.
READ ALSO: Lindsie Chrisley bio: Age, parents, net worth, husband
Legit.ng has recently published the biography of Lindsie Chrisley. Lindsie Chrisley became popular for being a member of the cast of Chrisley Knows Best, a USA Network reality TV show that features Todd Chrisley and his family's lifestyle. While the show is still a hit, Lindsie is no longer part of the cast due to a falling out with her father. What happened between father and daughter?
Although the famous TV personality no longer appears on the show that catapulted her into fame, she is still quite popular, as evidenced by her Instagram following of over 500k followers.
Source: Legit.ng