Adams Oshiomhole biography: mother, wife, mansion, net worth
The former governor of Edo State, Adams Oshiomhole, is without a doubt, one of the most famous politicians in Nigeria. Starting his career in labour movements and then transcending into politics, his tenure of service is marked by incredible achievements.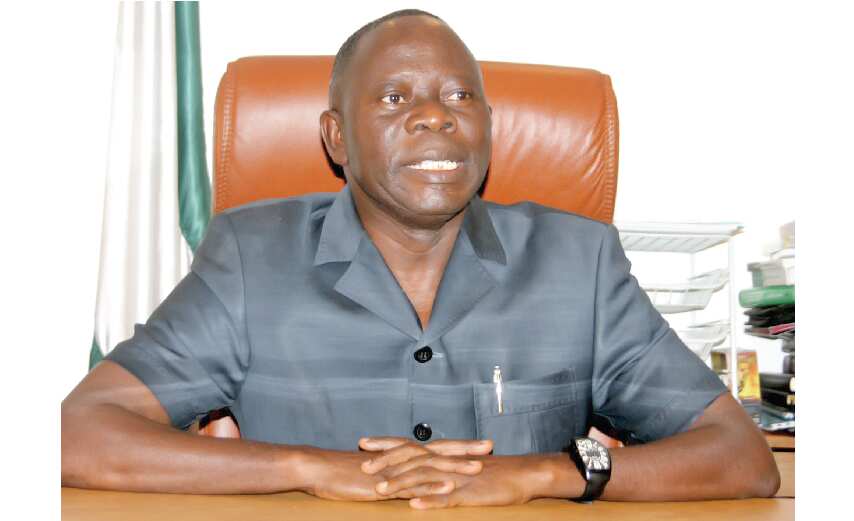 So, who exactly is Adams Oshiomhole? Even though he has been in public service for a considerable period, much about him remains unknown among his fans. A much in-depth look at his biography will unearth more about who he is.
Profile summary
Full name: Adams Aliyu Oshiomhole
Date of birth: April 4th, 1952
Zodiac sign: Aries
Place of birth: Iyamho, Auchi, Nigeria
Nationality: Nigerian
State of origin: Edo State
Ethnicity: Black
Gender: Male
Profession: Politician
Marital status: Married
Adams Oshiomhole biography
Adams was born on April 4th, 1952, in Iyamho, Auchi, in Nigeria. He is the son of Aishetu Oshiomhole, his mother. Not much about his parents is the limelight, including the identy of his father. He was born Muslim but later converted to Christianity, thanks to his late wife - Clara, who died in 2010. He is a catholic, and his Christian name is Eric.
How old is Adam Oshiomole?
Adams Oshiomhole age is 69 years as of 2021. He celebrates his birthday on April 4th every year.
Where is Adams Oshiomhole from?
The former governor was born and raised in Iyamho, Auchi, in Edo State, the state he ruled as a governor from 2008 until the end of his second term in 2016.
Educational background
Oshiomhole attended local schools for his primary and secondary education. However, to further his studies, he travelled to the United Kingdom, where he majored in economics and industrial relations at Ruskin College, Oxford. At the end of the programme, he emerged as the best international student.
He also attended the National Institute for Policy and Strategic Studies, Kuru and the Kennedy School of Government of the Howard University.
Career
Adams has had an illustrious career as a labour leader and politician. In both careers, he is known for his bravery and determination.
Labour leader
His career kicked off almost immediately after secondary school. He secured a job at the Arewa Textiles Company, where he became a shop steward and rose through the ranks.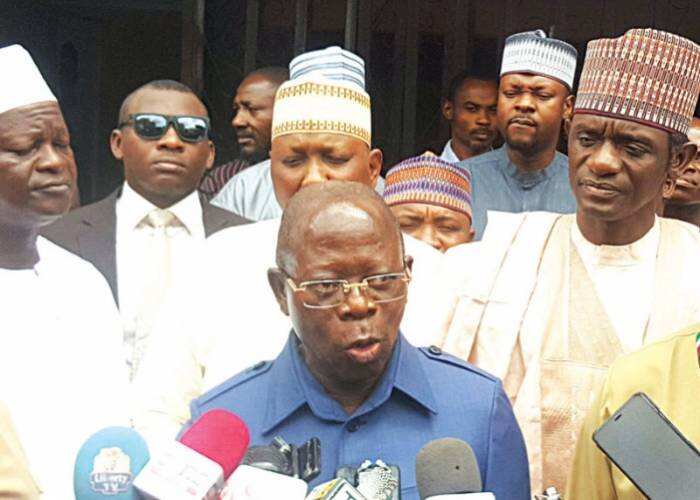 In 1975, he became a full-time union organiser, and seven years later, he was appointed the General Secretary of the National Union of Textile, Garment, and Tailoring Workers Union. In 1999, he became the Nigerian Labour Congress (NLC) president and was prominent as the leader of a campaign of industrial action against high oil prices in Nigeria.
Adams Oshiomhole is known for his remarkable contribution as a union leader. During the early years of former President Olusegun Obasanjo's administration, he negotiated a 25% wage increase for public sector workers. In return, he publicly supported Obasanjo and endorsed his candidacy, and he was re-elected in 2003.
During his reign as a labour leader, he represented African workers for two terms on the International Labour Organization's governing Body (ILO). He served in the committee on Freedom of Association. He was also a member of the executive board of the International Confederation of Free Trade Unions.
Politician
As a labour leader, Oshiomhole's popularity grew far and wide. His Labour Party entered a strategic alliance with Action Congress Party, and in 2007, he vied for Edo State gubernatorial seat.
At the end of the election, his primary challenger, Oserheimen Osunbor of the People's Democratic Party (PDP), was declared the winner. However, the victory was challenged by the Action Congress Party.
On March 20th, 2008, an Edo State election tribunal nullified Oserheimen Osunbor's election and declared Adams Oshiomhole as the winner. The decision was challenged, but on November 11th that same year, a federal Appeal Court upheld the ruling of the state's elections petitions tribunal.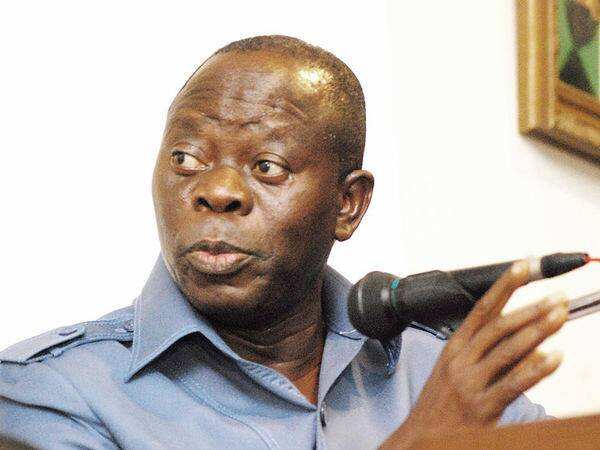 Adam was re-elected for the second time in 2012 and ended his tenure in 2016. In 2018, he became All Progressive Congress' national chairman following a voice vote by delegates at the party national convention. However, he was suspended from APC in 2019.
Awards and achievements
Oshiomhole has won various awards and recognitions for his service to humanity. Some of these awards include:
Man of the Year, by Silverbird in 2008.
Award of Recognition, by The Social Enterprise Reports and Awards (SERAs) in 2011.
Best Governors of Edo State during Edo Day Celebration in 2015.
Governor of the Year, by Vanguard Personality of the Year in 2015.
Honorary Doctorate from Samuel Adegboyega University in 2016.
How much is Adam Oshiomhole net worth?
The former governor has not disclosed his net worth to the public. However, according to glusea.com, he is said to be worth a whopping $450 million. The source further reveals that he has achieved this immense wealth from his service in several capacities.
Adams Oshiomhole mansion controversies
The politician's immense wealth has enabled him to own some of the most expensive assets. One of the eye-catching assets is Oshiomhole house, which has attracted the media's attention. Ahead of July 14th, 2012 governorship election in Edo state, he was tasked with explaining the construction of an alleged N10.8 billion mansion in his hometown.
While appearing on a live debate organised by the Nigeria Election Debate Group (NEDG), he denied the allegations. He revealed that contrary to the illusions, he was erecting a mere four-bedroom guest house.
Adams Oshiomhole house project had been a centre of debate for long, with his opponent accusing him of corruption. It was the first time that Governor Oshiomhole broke his silence on the alleged construction of a multi-billion Naira mansion.
Who is Adams Oshiomhole wife?
The former governor is a happily married man and a proud father to his children. He first married Clara. Unfortunately, Oshiomhole wife succumbed to breast cancer in 2010 at the age of 54 years.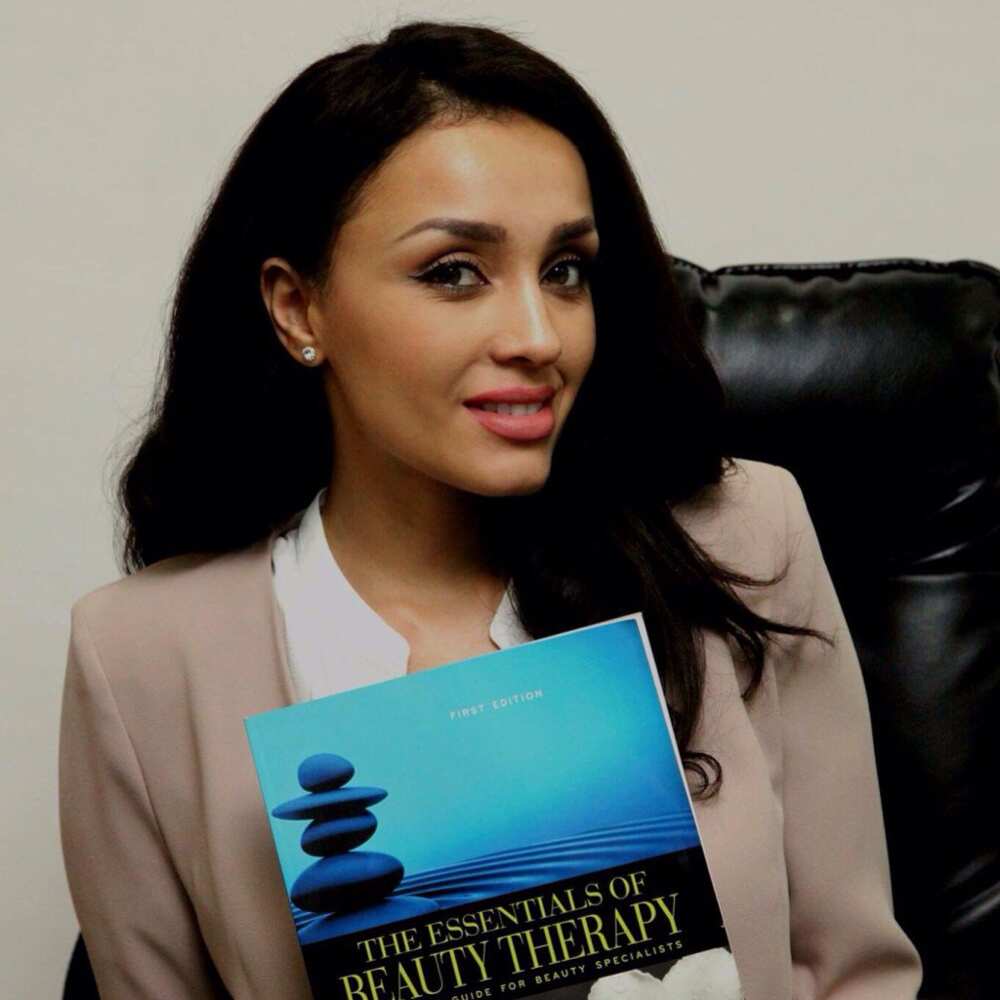 Five years later, he tied the knot with a Cape Verdian model called Lara Fortes. Adams Oshiomhole wedding to his new wife was attended by a lot of VIPs, including Prof. Yemi Osinbajo, President Muhammadu Buhari and even Oshiomole children and grandchildren.
Adam Oshiomhole is a renowned Nigerian politician. He has served the Nigerian people in different capacities, and his track record is one of a kind. He is a voice to reckon with among many politicians in the country.
READ ALSO: Sasha Czack biography: Who is Sylvester Stallone's first wife?
Legit.ng recently published an article on the biography of Sasha Czack. She is undoubtedly one of the most popular celebrity wives globally, known for her marriage to Sylvester Stallone.
Czack was born and grew up in Chester, Pennsylvania, USA, alongside her siblings. Discover more about her in her biography here.
Source: Legit.ng