Mike Fuentes bio: Age, height, tattoos, girlfriend, allegations
Mike Fuentes is an American musician famously known as the former drummer of the post-hardcore band known as Pierce the Veil. The band has released four studio albums and has won various awards.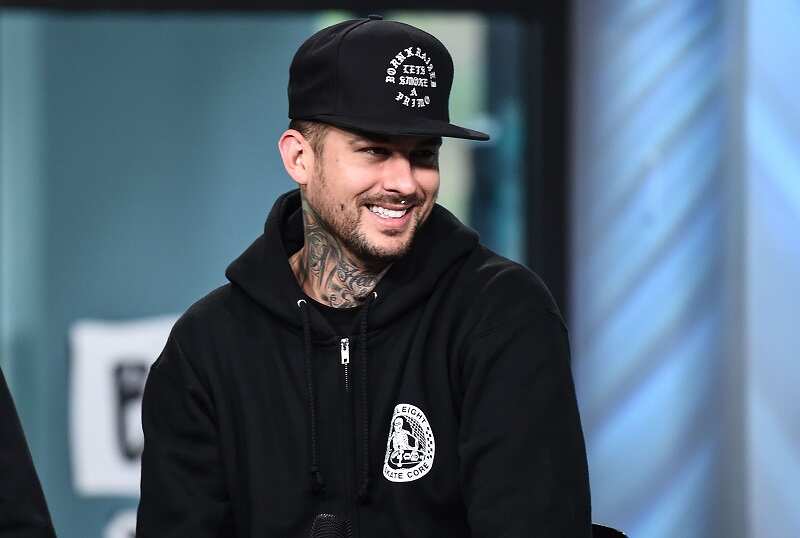 Influenced by his father, Fuentes was exposed to music early in life. He went on to choose it as a career path and found success. Here is everything you need to know about the talented drummer
Profile summary
Name: Michael Christopher Fuentes
Birthdate: December 14, 1984
Birthplace: San Diego, California, United States of America
Age: 36 years (as of 2020)
Sun sign: Sagittarius
Nationality: American
Height: 6 feet 1 inch
Relationship status: In a relationship
Occupation: Musician
Net worth: $1 million
Mike Fuentes' background and early life
Michael Christopher Fuentes was born in San Diego, California, the USA to Vivian and Victor Gamboa Fuentes. His father worked as a Jazz musician and painter.
Mike has an elder brother named Vic Fuentes. He also has two half-brothers and a half-sister and is related to Sleeping With Sirens guitarist Nick Martin.
How old is Mike Fuentes?
Mike Fuentes age as of 2020 is 36 years. Mike Fuentes birthday was December 14, 1984.
How tall is Mike Fuentes?
Mike Fuentes height is 6 feet 1 inch, and he weighs 80kg.
Education
Vic and Mike Fuentes had their high school education at Mission Bay High, and they graduated from the school in 2003. Mike was voted most likely to be famous in his class yearbook.
Career summary
The Fuentes brothers were clearly influenced by their father, who was into jazz music. Vic is a vocalist, keyboard player, and guitarist, while Mike is a drummer.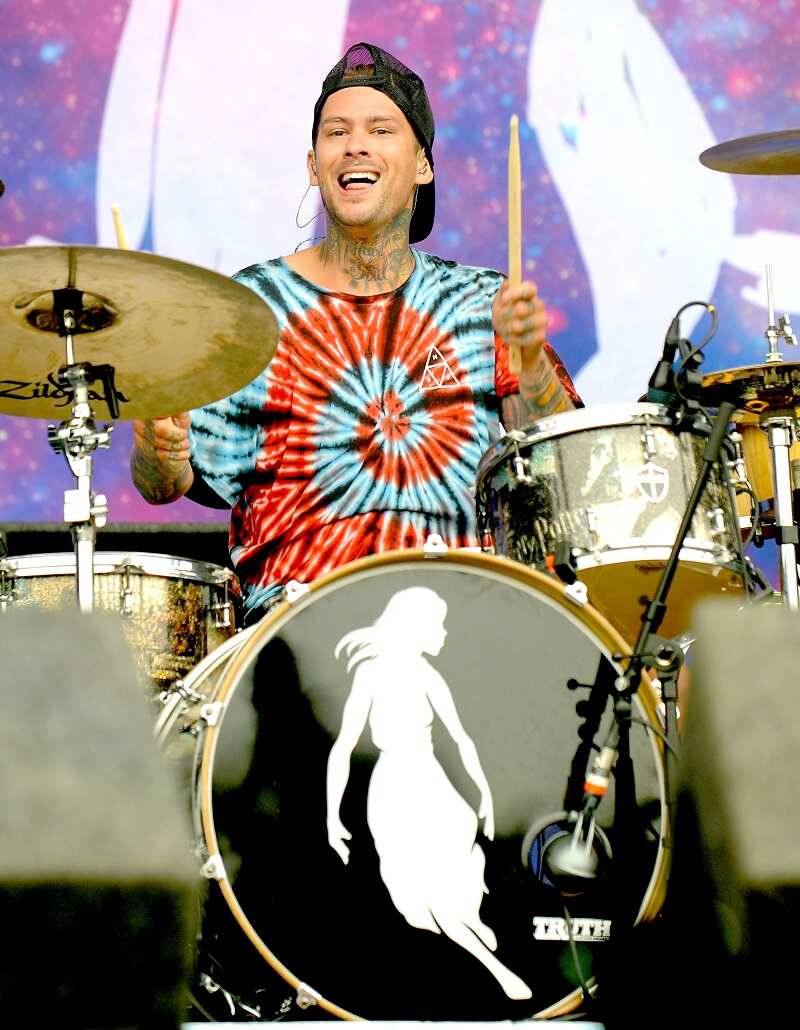 As the brothers took up music professionally, they formed a band they named Early Times, and they began performing at local venues in their hometown.
After releasing three EPs, the brothers changed the name of their band to Before Today due to copyright issues. Before Today was eventually disbanded.
In 2004, before the disbandment of Before Today, Mike got a record contract with Equal Vision Records and released his debut solo album titled Celebration of an Ending.
Later in 2006, the Fuentes boys formed a new hardcore rock band called Pierce the Veil. So far, Pierce the Veil is one of the top rock bands in the US. It has released four albums and has also won several awards.
Mike and Vic Fuentes wrote songs for their new band, and in 2007, they released Flair for the Dramatic album under Equal Vision Records.
The following year, they released The Hearts of Lonely People EP featuring the band Supergroup Isles & Glaciers.
Still with Equal Vision Records, Pierce the Veil released their next album Selfish Machines in 2010. The album did so well, that it got the number one position on the Billboard Heatseekers Chart.
The band played at festivals and toured the USA with their music.
Pierce the Veil signed a record deal with Fearless Records in 2012, and they released the album Collide with the Sky.
Mike left Pierce the Veil in 2017.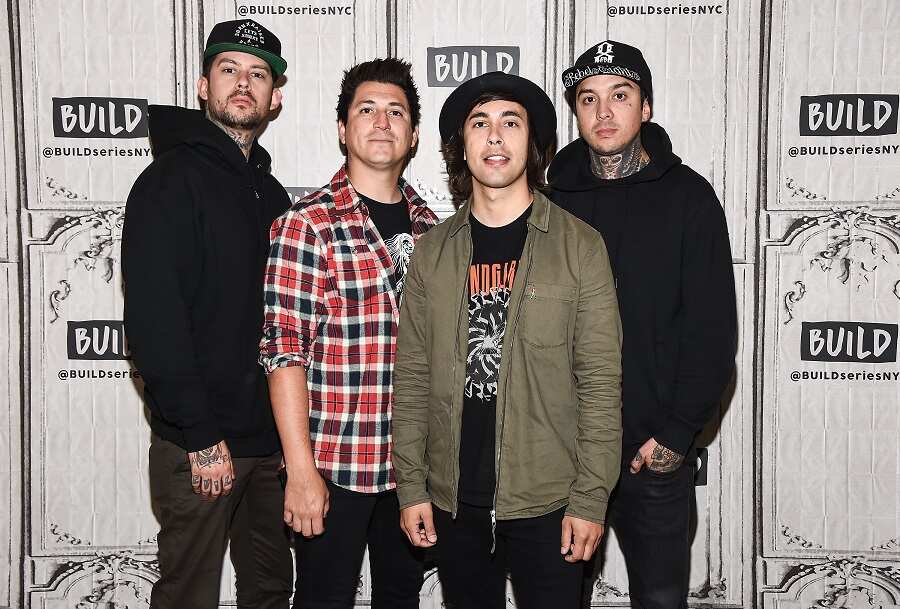 Mike Fuentes' talents do not end with rock music; the drummer is also a talented rapper. In March 2012, he signed a record deal with Velocity Records as a solo hip hop artiste using the stage name MikeyWhiskeyHands. He has released several hip hop tracks.
Awards
Mike's former band Pierce the Veil has won many awards, including Kerrang! Award, Rock Sound Readers Poll Award (2013). He also won the Best Drummer Award at the 2014 APMAs.
In 2014, the band won three Alternative Press Music Awards and in 2017, it won APMA's Album of the Year and an iHeartRadio Music Award.
Mike Fuentes net worth
The drummer is believed to have a net worth of $1 million.
Who is Mike Fuentes girlfriend?
His current girlfriend is a beautiful model named Alysha Nett. They have been together since 2013.
Before Alysha, the rockstar dated a few other women. Writer Melissa Marr and the drummer are believed to have dated for a short period in the past. He briefly dated makeup artist Danky Frenchi as well, and in 2010, he was linked to Israeli model Amor Hilton.
Mike Fuentes allegations
In November 2017, the drummer was accused of soliciting n*de pictures through AOL Instant Messenger (AIM) and statutory r*pe by a young lady who revealed that the incident happened when she was a 16-year old.
Another woman accused him of soliciting for her n*de photos when she was only 15 years old
Pierce The Veil and Mike released a statement regarding the sexual misconduct allegations leveled against him through the band's Facebook page. According to Dead Press, the statement reads,
Recently, an allegation was made about Mike from an anonymous source pertaining to events dating back nearly ten years ago. We are taking this allegation seriously and would like to share the steps we are taking in response. Below are a few words from Mike.
I'm, of course, aware of the allegation made about me from almost ten years ago, and I cannot begin to describe how difficult and disturbing this entire situation has been for everyone involved. I do not take this allegation lightly and would never downplay it. I have empathy for any human being who has experienced abuse or mistreatment in their lives, and I am inspired to see so many come forward and speak out about it.
No one should have to suffer in silence, and I am thankful that the world is finally starting to listen. I also want to assure you that I have never intentionally manipulated or abused anyone in my life. That is not the person I am, how I was raised, or the type of behavior that I condone. I strongly believe in the empowerment of abuse victims, so if I have ever made anyone feel like they are less than equal, I am sincerely sorry.
I love playing music more than anything on earth, and I am constantly humbled by the support of our fans. I do not want the allegation surrounding me to negatively affect the reputation or future of the band or to break the bond and trust that we have created with our fans over the years. So, I have decided to take a break and step away from my position in the band in hopes that this will allow my bandmates and fans to continue focusing on the music and message that Pierce The Veil stands for.
Pierce the Veil Mike Fuentes left the band in 2017 after the allegations against him became public.
Is Mike back in Pierce the Veil?
Despite his appearance in a live stream by the band in April 2020, Mike Fuentes Pierce the Veil exist was reconfirmed by his brother, Vic in a comment on Instagram.
Actually no Mike left the band back in 2017, but we're currently working on a new album and hoping to start touring again next year!
Mike Fuentes tattoos
70% of the drummer's body is covered in different tattoos, but one of the most prominent are his Harry Potter tattoos. He has a tattoo of Harry Potter on his left thigh and The Deathly Hallows symbol tattooed on his right palm.
The musician revealed that the Harry Potter tattoo on his thigh is his most meaningful tattoo.
He has tattoos of Mary and Jesus on his neck. He also has a tattoo of his parents' names Victor and Vivian and some tattoos of some Pierce the Veil's album arts.
Social media
Fuentes is active on social media and has a large following on Instagram and Twitter. Mike Fuentes Instagram has over 700,000 followers.
There are over 647,000 followers on his Twitter page.
Even though he is no longer with Pierce the Veil, Mike Fuentes is a successful rockstar, and undoubtedly, he is one of the very few rock musicians who are also making rap music so well that they got a record deal.
READ ALSO: Deji Olatunji bio: Age, height, brother, net worth, career
Deji Olatunji is a British YouTube personality, businessman, and actor who became famous on the internet for posting vlogs, game videos, pranks, and more on his YouTube channel.
Deji has made an impressive net worth for himself by posting videos on YouTube. He currently has millions of subscribers on his YouTube channel, and the channel is still growing.
Source: Legit.ng