Deji Olatunji bio: Age, height, brother, net worth, career
Deji Olatunji is a British YouTube personality, businessman, and actor who became famous on the internet for posting various kinds of videos on his YouTube channel. He mostly features his mother, father, and his girlfriend in many of his videos. He currently has millions of subscribers on his YouTube channel, and the channel is still growing.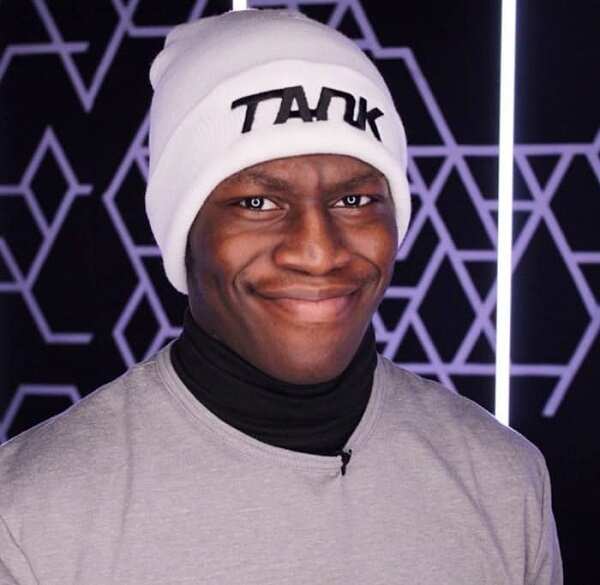 Deji and his brother KSI are some of the most popular YouTube personalities in the world. The brothers have successfully created career paths and impressive net worths for themselves doing what they love.
Deji Olatunji profile summary
Name: Deji Olatunji
Birthdate: December 9, 1996
Birthplace: Watford, United Kingdom
Age: 24 years (as of 2020)
Nationality: British
Ethnicity: Nigerian
Sun Sign: Sagittarius
Height: 5 feet 8 inches (173 cm)
Occupation: YouTuber, actor, businessman
Net worth: $5 million
Early life and background
Deji Olatunji was born in Watford, English, United Kingdom, to British/Nigerian parents. His parents raised him alongside his brother named Olajide Olatunji.
Olajide, who is also known as KSI, is a gamer and YouTube star with millions of subscribers on his channel. One of his famous friends is Logan Paul.
His mother's name is Olayinka Olatunji, and she is 54 years old. His father's name is Olajide Adamulla Olatunji, and he is also 54 years old.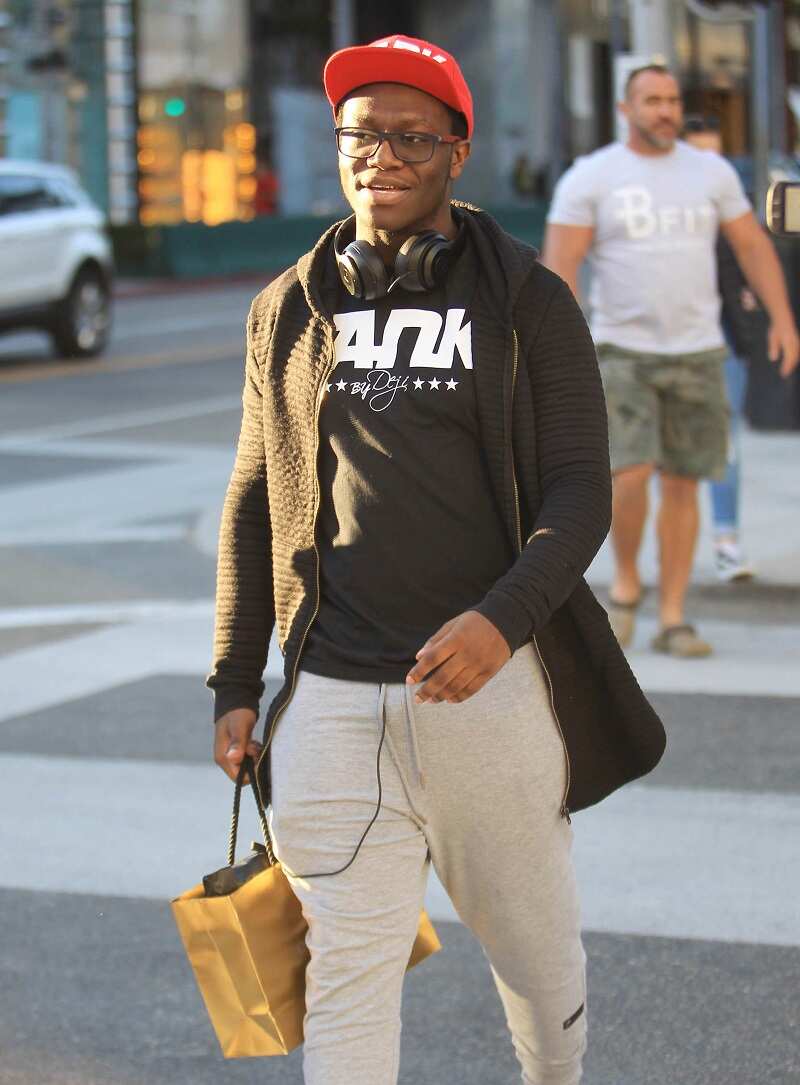 How old is Deji Olatunji?
Deji Olatunji age as of December 2020 is 24 years. He was born on December 9, 1996.
How tall is Deji?
Deji Olatunji height is 5 feet 8 inches tall, and he weighs 77.1 kg. He has black hair and brown eyes.
Career summary
Having being inspired by KSI's success on YouTube. Deji launched his own YouTube channel in 2011 with short funny videos on games like Halo 2, Tekken 6, Modern Warfare 3, and FIFA 12.
His popularity on YouTube was boosted through his appearances in his brother's videos. Appearing in many of KSI's videos helped get Deji the exposure he needed online, and the number of his channel's subscribers increased significantly.
His videos were popular for being funny, and he reached the over 1 million subscribers mark in 2013, two years after he started the channel.
Deji's videos also include sketches with his father and brother. Some of his recent videos feature his girlfriend.
He also added funny question and answer series, pranks videos, and vlogs. He has maintained his own uniqueness in his videos through more yelling, weirdness, or a lot more offensive mom-jokes.
Aside from posting videos on the internet, Deji owns a clothing line named Tank. He is also an actor. He featured in Laid in America alongside his brother and father in 2016. In 2017, he played Deji in the TV mini-series Rackaracka.
Deji Olatunji net worth
The YouTuber has made a fortune for himself working on the internet. Deji net worth is roughly $5 million.
Relationship
The YouTuber is not married, but he has a girlfriend named Ounja. There are no Deji Olatunji kids yet. However, the vlogger is expecting a baby girl with his girlfriend.
He shared the news through a video he posted on his YouTube channel on October 29, 2020. He also revealed the baby's gender in the video.
What happened to KSI and Deji?
In 2019, KSI began losing subscribers on his YouTube channel after his brother Deji accused him of physically and mentally abusing him.
While KSI was losing followers in their thousands, Deji gained more subscribers on his YouTube channel.
The pair Deji and KSI have been at each other's throats over the past year, with it all starting when Deji hit out at one of KSI's best friends and collaborators named Randolph.
From there, the argument culminated in KSI being 'thrown out' of the family. While things seemed to settle down after that, it was all brought up again, when KSI said his birthday had been taken from him and that his brother was making his life hell.
He shared a post on social media saying,
First, it was Christmas that was taken; now it's my birthday. My brother is literally making my life hell. I talk to him to try and get professional help to help fix our situation, and he refuses. So what can I f***ing do? F*** my birthday. F*** it all.
On December 10, 2019- KSI appeared to have settled his misunderstanding with his brother as he took to Instagram to celebrate his brother's 23rd birthday, sharing an old snap of the duo posing together.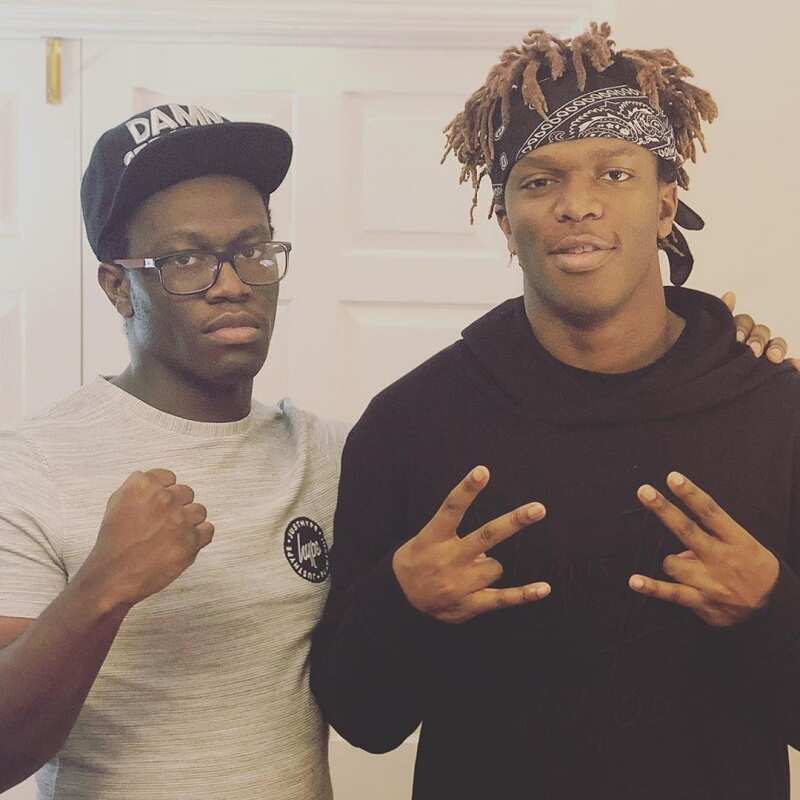 KSI also explained on social media that he did not see the jokes he and his brother share as a big deal. The social media post reads,
Is it not normal for siblings to have banter between themselves? I've honestly never seen the jokes that we do a big deal. 'It's just friendly banter between brothers. I would've loved for you to tell me personally how you felt about these videos or the banter between us, he added, addressing his brother. If I knew it was a serious issue for you, I would've stopped.
The feud with KSI is not the only family problem the gamer got into. The YouTube star landed in court after his dog named Tank attacked an elderly woman on July 23, 2018. The dog was let out of the house by his mother.
Deji tried to restrain the dog, but by then, the dog had bitten another person. Deji and his mother admitted at Cambridge Crown Court to being in charge of a dog dangerously out of control.
At the sentencing on December 17, 2019, the court ruled that the dog be put down, and Deji was fined £2,500 along with prosecution costs and a victim surcharge.
His mother was ordered to pay £8,000 compensation to the victim and £2,082 in kennel costs. She was also sentenced to 12 months community order with 80 hours of unpaid work.
Deji and his mother were also issued with restraining orders in favour of the victims of their dog attacks.
The YouTuber appealed the court's dog destruction order, but his appeal was rejected on Tuesday, July 28, 2020.
Social media presence
Deji is active on Instagram. He is on the social media platform as @commedygamer, and he has 2.4 million followers.
He is on Twitter as @Deji, and he has 2 million followers on the platform.
He also has 1.3 million followers on Facebook and over 10.1 million subscribers and over 3.9 billion total views on his YouTube channel.
Deji Olatunji is a YouTube entrepreneur who has made an impressive fortune from posting funny vlogs, game videos, etc. on YouTube.
READ ALSO: Cameron Monaghan bio: age, height, net worth, girlfriend, is he gay?
Cameron Monaghan is one of those lucky individuals who discovered their passion and talent at a significantly young age and achieved success.
Cameron is one of the most talented young actors and models in Hollywood currently. Legit.ng has all the details about his success story, net worth, and recent projects.
Source: Legit.ng