Beautiful healing quotes to help you get through the tough times
Facing problems and struggling with something now and then is inevitable in life. It takes a lot of courage to face one's struggles and choose to fight through, regardless of the pain caused. Therefore, healing quotes come in handy as they play a huge role in the recovery process.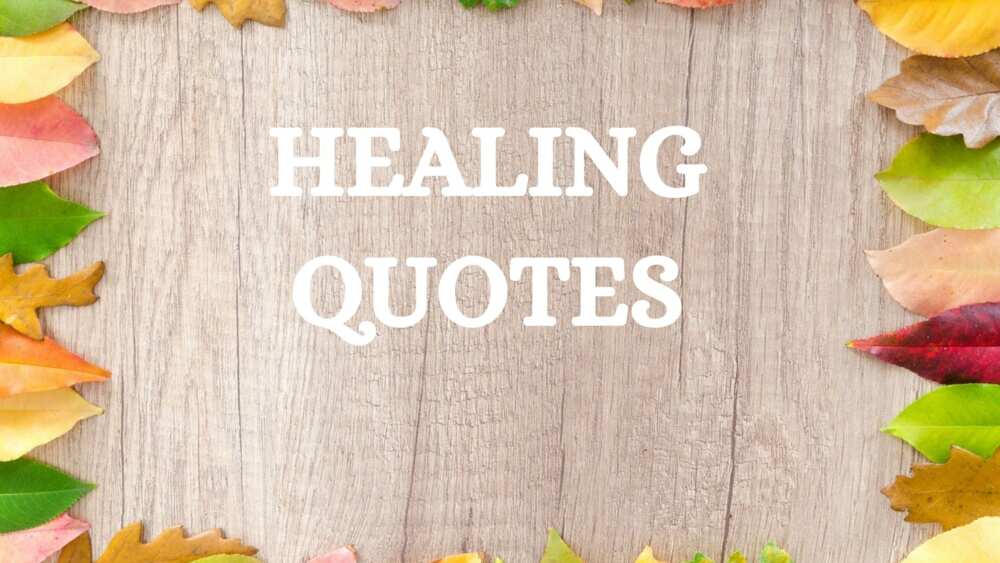 Regardless of how much you may have set up plans for overcoming setbacks, painful situations are never easy. Healing words and spiritual healing quotes can go a long way in letting us know that we shall be fine at the end of it all. Which are the best healing quotes? Find out today.
10 positive healing quotes
It is important to focus on positive energy and good vibes when looking to alleviate pain or suffering.
There are so many ways to heal. Arrogance may have a place in technology, but not in healing. You need to get out of your own way if you are to heal.
Love one another and help others to rise to the higher levels, simply by pouring out love. Love is infectious and the greatest healing energy.
The soul always knows what to do to feel better. The challenge is to silence the mind.
We need to give each other the space to grow, be ourselves, and exercise our diversity. We need to give each other space so that we may all give and receive such beautiful things as ideas, openness, dignity, joy, and inclusion.
Although the world is full of suffering, it is also full of the overcoming of it.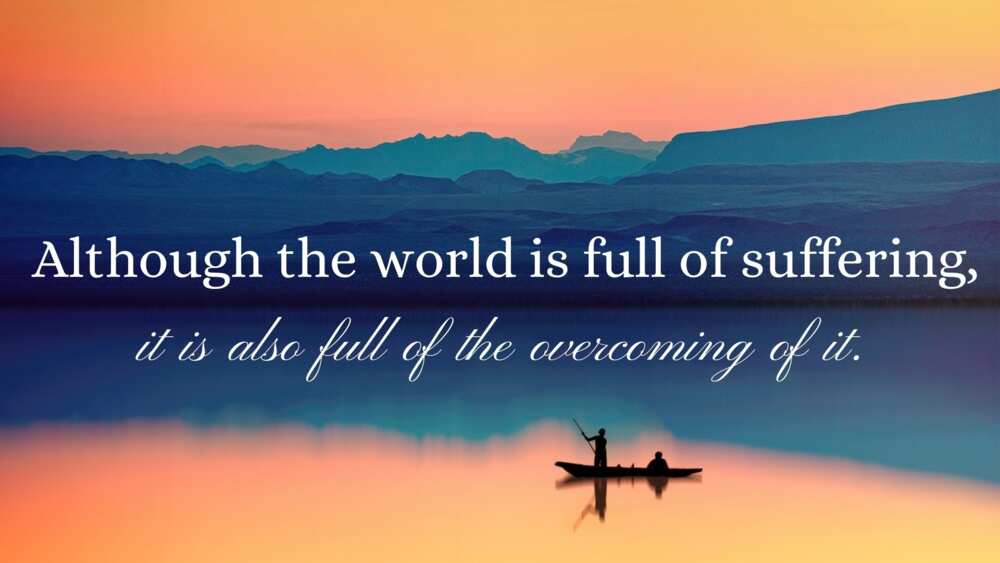 Changing is not just changing the things outside of us. First of all, we need the right view that transcends all notions, including being and non-being, creator and creature, mind, and spirit. That kind of insight is crucial for transformation.
Meditation is key. It is a crazy world we live in. Everything is happening so fast in our world, so to take a moment and clear the mind and just be totally present is so therapeutic.
One of the most beneficial things you can do is recognize where you are your own poison in your life.
You could experience several different recovery methodologies over the years; counseling, self-help seminars, and reading a lot, but none of them will work unless you really want to heal.
Every step taken in mindfulness brings us one step closer to bettering ourselves and the planet.
10 inspirational healing messages for you
A little bit of inspiration goes a long way, especially when, or after, facing difficult situations.
The emotion that can break your heart is sometimes the very one that heals it.
Healing takes courage, and we all have courage, even if we have to dig a little to find it.
There is something beautiful about all scars of whatever nature. A scar means the hurt is over; the wound is closed and healed, done with.
Our wounds are often the openings into the best and most beautiful part of us.
Eventually, you will come to understand that love cures everything, and love is all there is.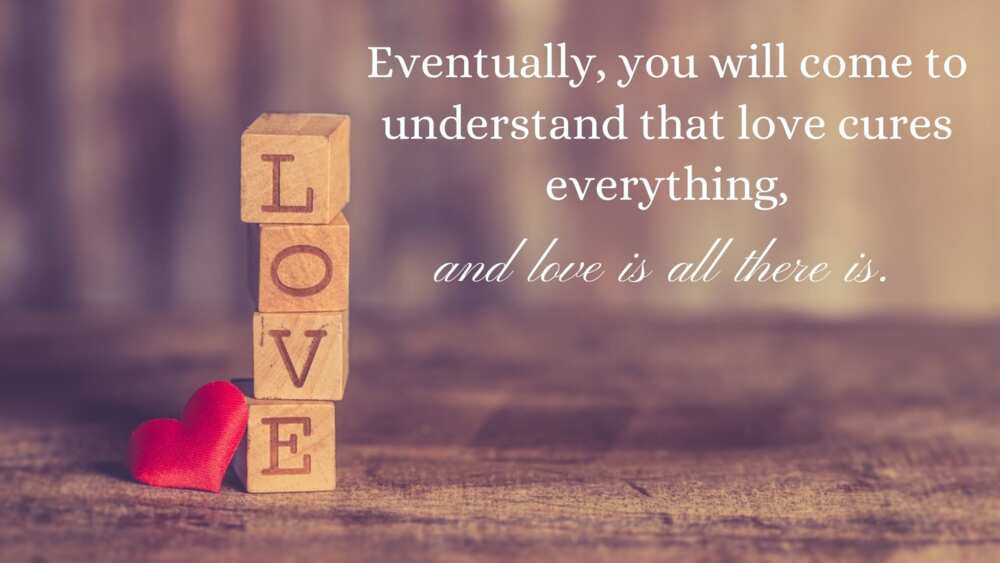 Healing may not be so much about getting better, as about letting go of everything that is not for you; all of the expectations, all of the beliefs, and becoming who you are.
The art of healing comes from nature, not from the physician. Therefore, the physician must start from nature, with an open mind.
By far, the strongest poison to the human spirit is the inability to forgive oneself or another person. Forgiveness is no longer an option but a necessity for healing.
The place of true healing is fierce. It is a giant place. It is a place of monstrous beauty and endless dark and glimmering light. And you have to work really, really, really hard to get there, but you can do it.
The practice of forgiveness is our most important contribution to the healing of the world.
10 comforting quotes on healing
Get some comfort and peace from these heal quotes made for you.
It is our wounds that create in us a desire to reach for miracles. The fulfillment of such miracles depends on whether we let our wounds pull us down or lift us towards our dreams.
You have been criticizing yourself for years, and it has not worked. Try approving of yourself and see what happens.
You have the power to heal your life, and you need to know that. We think so often that we are helpless, but we are not. We always have the power of our minds. Claim and consciously use your power.
To solve all problems, be here, in reality, now. Recognize that they exist only in the past or the future.
Simplicity begins when you stop believing everything you think.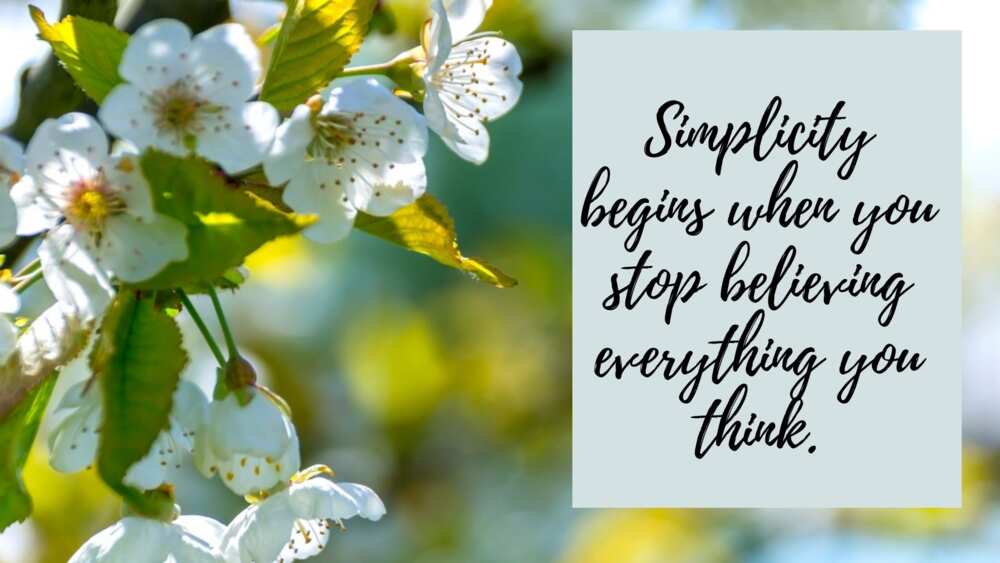 Attention to the human body brings healing and regeneration. Through awareness of the body, we remember who we really are.
Healing does not mean the damage never existed. It means the damage no longer controls our lives.
The most important relationship you have is with yourself. That is your world. That is the world you live in. That is the worldview you have. That is the lens you see through, and that is going to determine the quality of your life more than anything else.
Let go of anything that you do not love about your life story and just keep the things you love.
When there is a complete understanding of oneself, then there is the ending of conflict.
10 quotes for strength and healing
A good list of energy healing quotes can boost your mood and make you feel much better.
If you want to determine the nature of anything, entrust it to time: when the sea is stormy, you can see nothing clearly.
Life will never conform to all of our desires. Ever. You can either get good at dealing with this fact or good at avoiding it.
You can clutch the past so tightly to your chest that it leaves your arms too full to embrace the present.
Your assumptions are your windows on the world. Scrub them off every once in a while, or the light will not come in.
When a deep injury is done to us, we never heal until we forgive.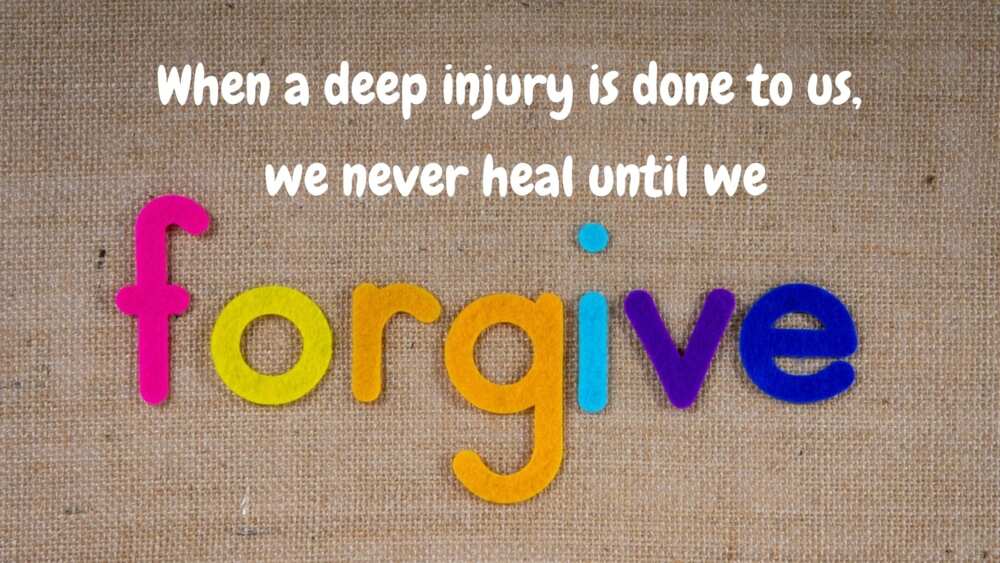 Your unhappiness ultimately arises not from the circumstances of your life but the conditioning of your mind.
Ordinary riches can be stolen, while real riches cannot. In your soul are infinitely precious things that cannot be taken from you.
You will achieve more in this world through acts of mercy than you will through acts of retribution.
When you come out of the storm, you will not be the same person who walked in.
In today's rush, we all think too much, seek too much, want too much, and forget about the joy of just being.
10 beautiful quotes about healing
When you feel like things may never be the same again, believe that better is on the way.
Perhaps the butterfly is proof that you can go through a great deal of darkness yet become something beautiful.
Once we realize most of our problems are merely mental obstacles, life becomes boundless.
If you are in a troublesome situation, switch your perspective. It is not a burden; neither is it a liability nor unfair. It is an opportunity to grow, to challenge yourself, and to enjoy the game of life.
Do not cry when the sun is gone because the tears will not let you see the stars.
Pay attention to the stuff you are grateful for, not the stuff that drives you crazy.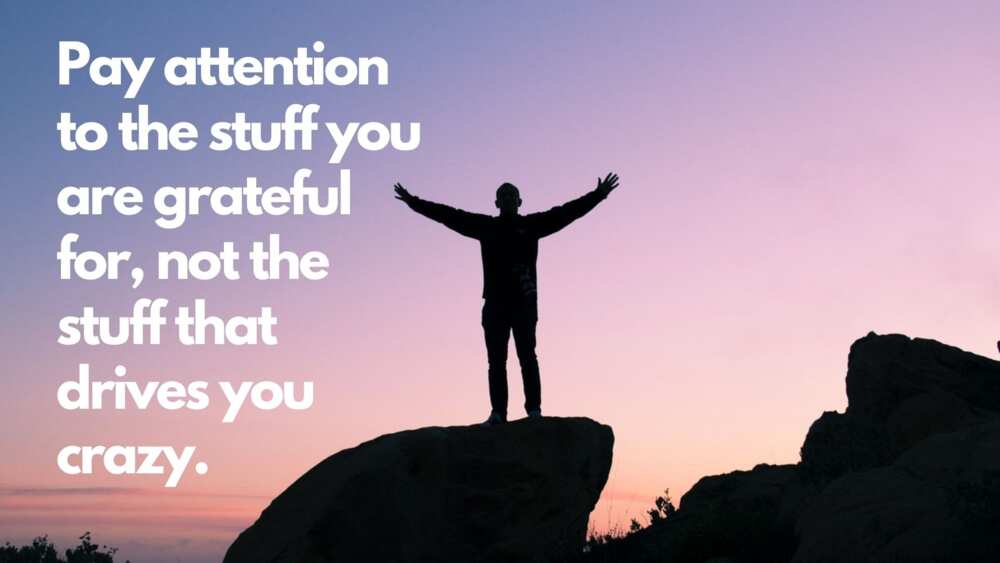 Treat the symptoms of your problems, and they will return in another form. Attack your problems at the root, and you will be free of them forever.
Whenever you are unhappy or miserable, know for sure you need food for the soul. And that is meditation.
Anything human is mentionable, and anything mentionable can be more manageable. When we can talk about our feelings, they become less overwhelming, less upsetting, and less scary.
The root of so many problems is that we think what we see is all there is to see and we do not see the blind spots. Getting out of your own perspective is the key to removing blind spots.
Part of acknowledging suffering is acknowledging we need help. It is much easier to practice compassion if you have the energy and support of the community. The community helps us not lose hope. It is not always easy to resolve our suffering alone.
Healing quotes redirect us to self-love, something that every human being should possess. When you love yourself, you are aware that there is no obstacle or amount of pain you cannot overcome.
READ ALSO: Beautiful angel quotes and sayings to calm and inspire you
Legit.ng reported that God blessed us with his angels so that they could inspire and help us. They respond to our needs and help us in different ways.
In our everyday life, we encounter difficulties that sometimes discourage us. Angels are always around to uplift us even though we may not realize it. Find out some of the beautiful angel quotes that will inspire and calm you.
Source: Legit.ng