Lee Meriwether biography: age, net worth, movies and TV shows
Lee Meriwether is an American actress, former model, and winner of the Miss America 1955 Pageant. She is famously known for her role in the 1970s crime drama, Barnaby Jones, where she played Betty Jones, Buddy Ebsen's secretary and daughter-in-law.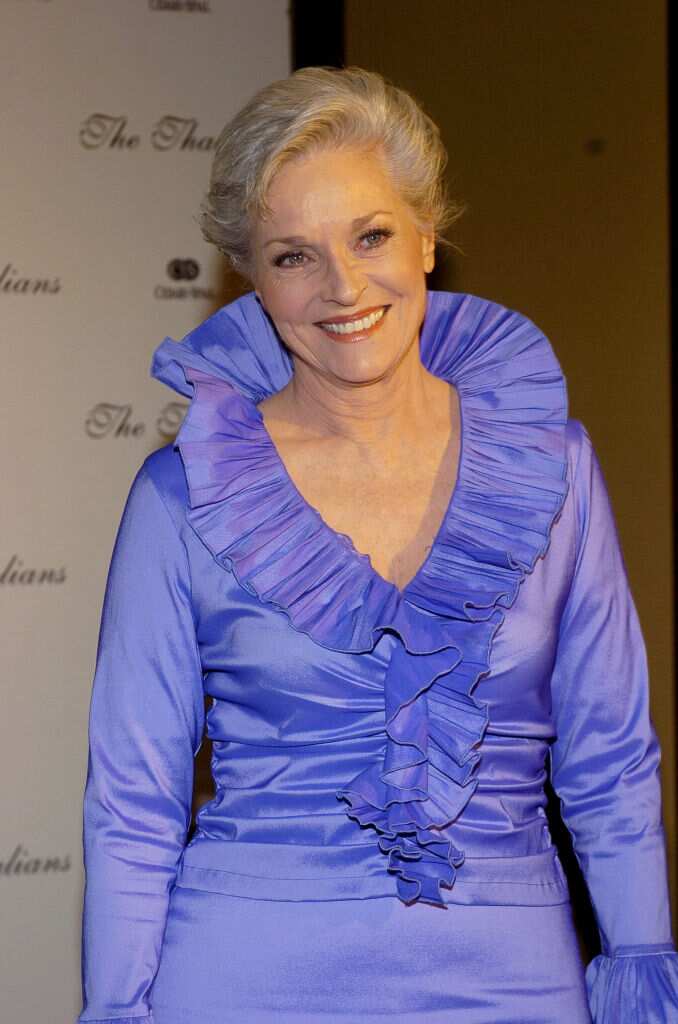 Although most people know Lee for her role as Betty in Barnaby Jones, she was also Miss San Francesco in 1954, Miss California in 1954, and Miss America in 1955.
Profile summary
Full name: Lee Ann Meriwether
Date of birth: May 27, 1935
Age: 85 (as of 2020)
Place of birth: Los Angeles, California
Nationality: American
Profession: Actress
Marital status: Married
Children: Lesley Aletter and Kyle Aletter
Zodiac sign: Gemini
Twitter: @LeeMeriwether
Lee Meriwether biography
Born in Los Angeles, California, Lee Meriwether is the first child in a family of two kids. She is 3 years older than her younger brother, Don Brett Meriwether, after whose birth the family moved to Phoenix, Arizona. Her parents were Claudius Gregg Meriwether and Ethel Eve Mulligan.
Lee Meriwether young years were filled with joy as her childhood memories are happy ones. Her family lived in Phoenix for nine years and later relocated to San Francisco. There, she went to George Washington High School, where she was encouraged to pursue acting.
Lee Meriwether later attended City College of San Francisco, where she majored in Radio and TV/Theatre Arts. It was in her college years when she entered the pageants.
Lee was very insecure about entering the Miss San Francisco 1954 pageant at first till her college fraternity made sure she did. Her mother also played a huge role in encouraging her too.
Her mother was one of the most supportive figures in her life. She went ahead and won Miss California 1954. However, her excitement was short-lived. Her dad died shortly after the pageant, which shattered her world into pieces. She became so depressed that she did not want to do anything.
It was at this time that her mother came to her aid again. She told Lee how her dad would not want her to do anything that would jeopardize the scholarship that the pageants had provided. She later got herself together and went to Atlantic City for the historic Miss America 1955.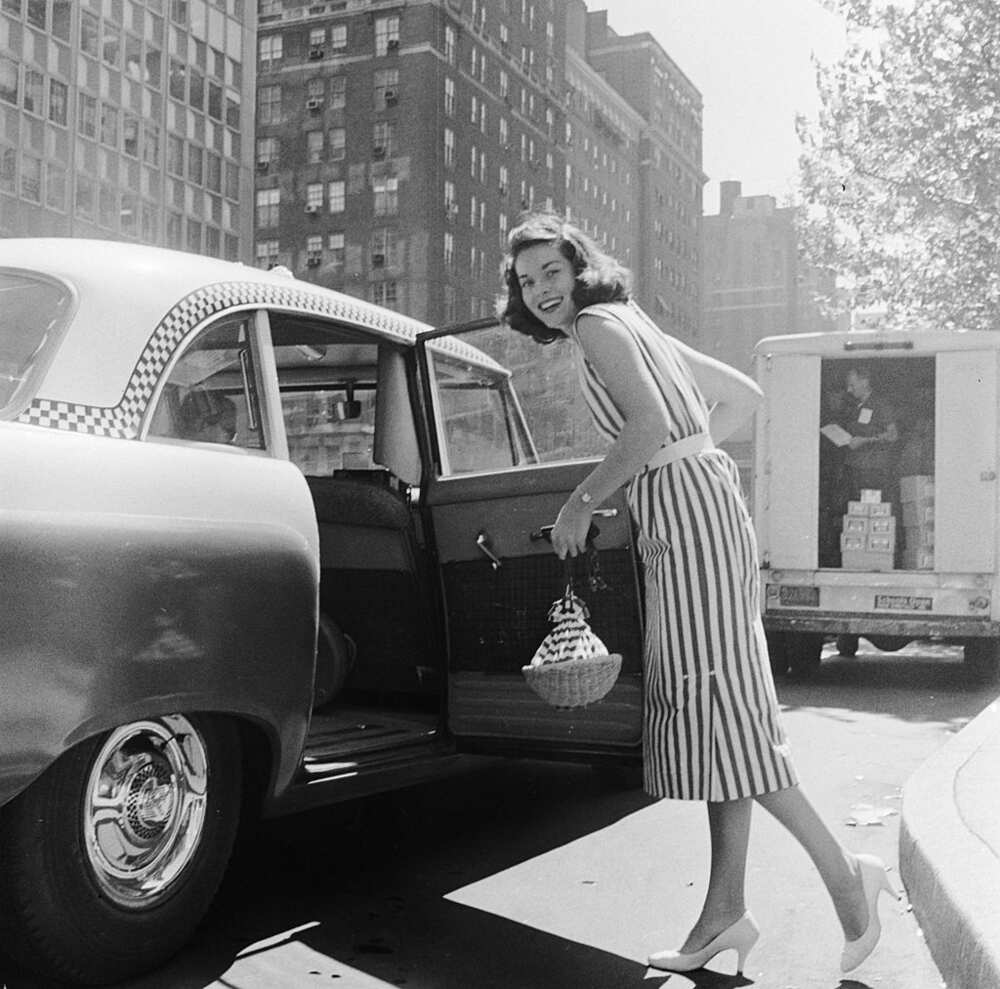 The pageant was historic because it was the first time the event was broadcasted on national television. The event was now able to reach millions of viewers. Lee Meriwether won again because of her gorgeous looks and incredible talent, making her the first contestant to be crowned on nationwide television.
Her reign as Miss America made her a massive star, changing her life forever. Midway through her rookie year of touring as Miss America, The Today Show people called her and gave her a position as their first on-air women's editor.
Her experience on the show allowed her to use her pageant scholarships to learn acting, dancing, singing and fencing with top coaches in New York.
How old is Lee Meriwether?
Lee Meriwether age is 85 years old (as of 2020).
Lee Meriwether career
Her role in The Today Show sparked her interest in pursuing a career in acting. Lee ended up getting her first role in 1954, where she appeared in three episodes of The Philco Television Playhouse.
Lee met her first husband, Frank Aletter, in 1961, while guest-starring as Gloria in one episode of the CBS sitcom Bringing Up Buddy. In the same year, she appeared in one episode of Leave it to Beaver, season four.
In 1962, her portfolio grew with her roles in the CBS series The Lloyd Bridges Show and the ABC sitcom I'm Dickens, He's Fester.
She continued to be featured in several TV series episodes between 1963 and 1966, all of which were minor non-recurring roles.
In 1966, Lee auditioned for the role of Catwoman in the 1966 Batman movie. She was going against 200 other candidates, and this made her very determined to stand out. When her time came to audition, she went to a chair, curled up and started purring. Her performance worked and made her stand out just like she wanted, and much to her surprise, she got the role.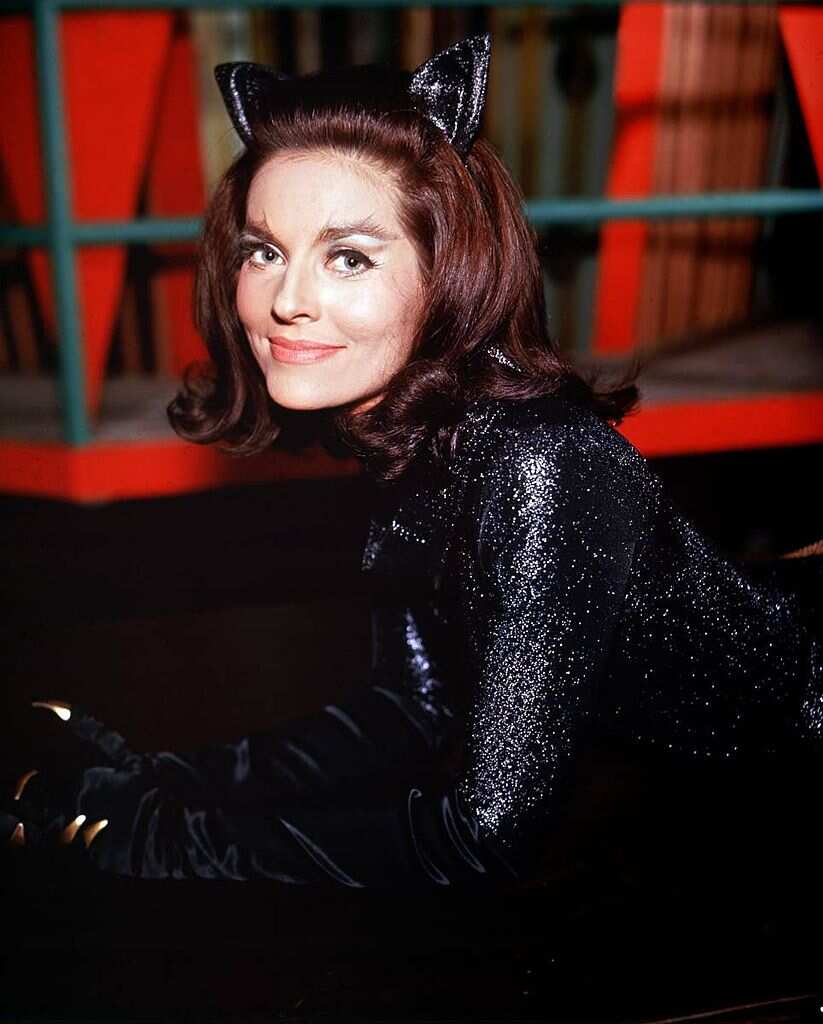 Her role as Catwoman was taken from Julie Newmar who played Catwoman in the Batman TV series due to several unknown reasons. However, rumour had it that Julie quit because of the low pay she was getting from the show. Some say she only quit to take on other acting gigs that did not involve her wearing uncomfortable leather suits.
Lee Meriwether got the part and starred alongside villains such as The Riddler, The Joker and Penguin, alongside industry giants such as Burgess Meredith and Frank Gorshin. She loved the role very much but was not comfortable with the Catwoman suit either.
Her role in the movie gave her the opportunity to also appear in two episodes of the Batman TV show in 1967. Instead of playing Catwoman, she was cast to portray Lisa Carson, a love interest to Bruce Wayne.
Lee went on to land another role in Time Tunnel the same year Batman: The Movie, was released. Her TV appearances expanded well throughout the late 1960s and early 1970s. Lee Meriwether hot talents led her to land more roles in several shows and TV series episodes such as Star Trek, The Fugitive, The Lloyd Bridges Show, Mission: Impossible, Perry Mason and F Troop.
In 1973, she got a role in the well-known Barnaby Jones series. The show ended up being the best performance of her entire career. Most people will only recognize her if they have ever heard of the show. The series brought her close to her on-screen partner, Buddy Ebsen, with whom she shared lots of chemistry and eventually became best friends till his death in 2003.
Lee Meriwether movies and TV shows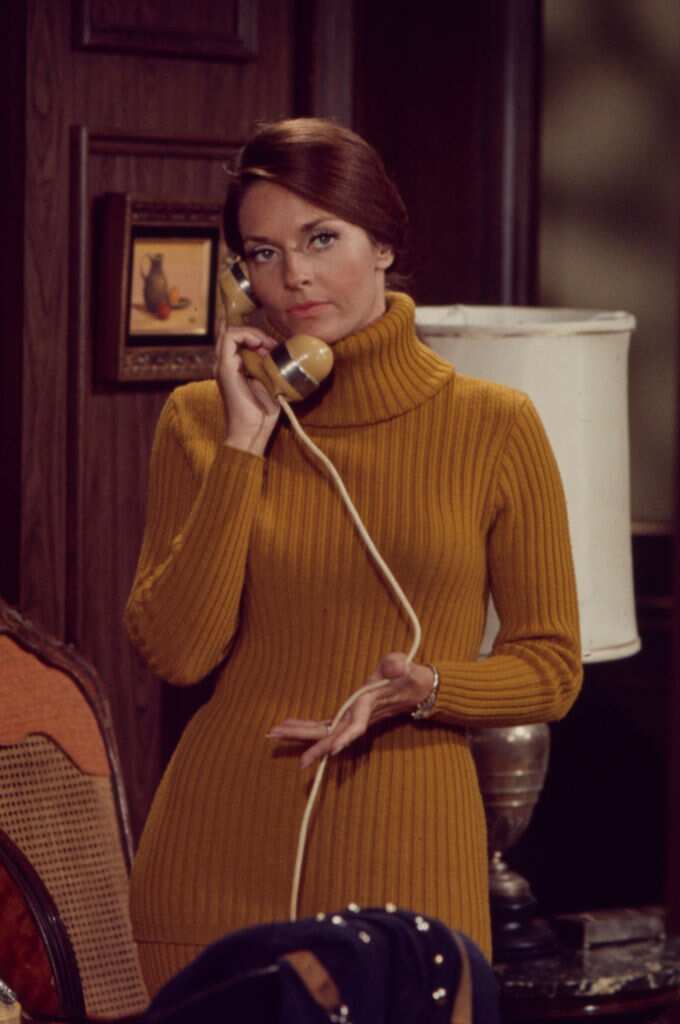 Actress Lee Meriwether has been cast in numerous movies and TV shows. Here are a few of them.
Movies
1959: 4D Man
1963: The Courtship of Eddie's Father
1966: Batman, Namu: The Killer Whale
1968: The Legend of Lylah Clare
1969: Angel in my Pocket, The Undefeated
1973: The Brothers O'Toole
2005: Gone Postal
2007: Say it in Russian
2011: Secret Identity
2012: Silent But Deadly, Sunset Stories
2015: A Horse for Summer, In memory, Sunny in the dark
2016: Kitty, A Christmas in New York
2017: Diary of a Lunatic, Batman vs. Two-face, Breaking Legs
2018: Still Waiting in the Wings, Hell's Kitty, Love & Debt
TV shows
1954-1955: The Philco Television Playhouse
1956: Matinee Theatre
1957: The Alcoa Hour, Men of Annapolis
1958: The Millionaire, The Phil Silvers Show, Dragnet, Omnibus
1960-1962: The Clear Horizon
1963-1965: Dr. Kildare
1964: Route 66, The Young Marrieds
1967: Batman, Iron Horse
1971: Love, American Style, The New Andy Griffith Show, Dan August
1972: Longstreet
1973: The Doris Day Show
1973-1980: Barnaby Jones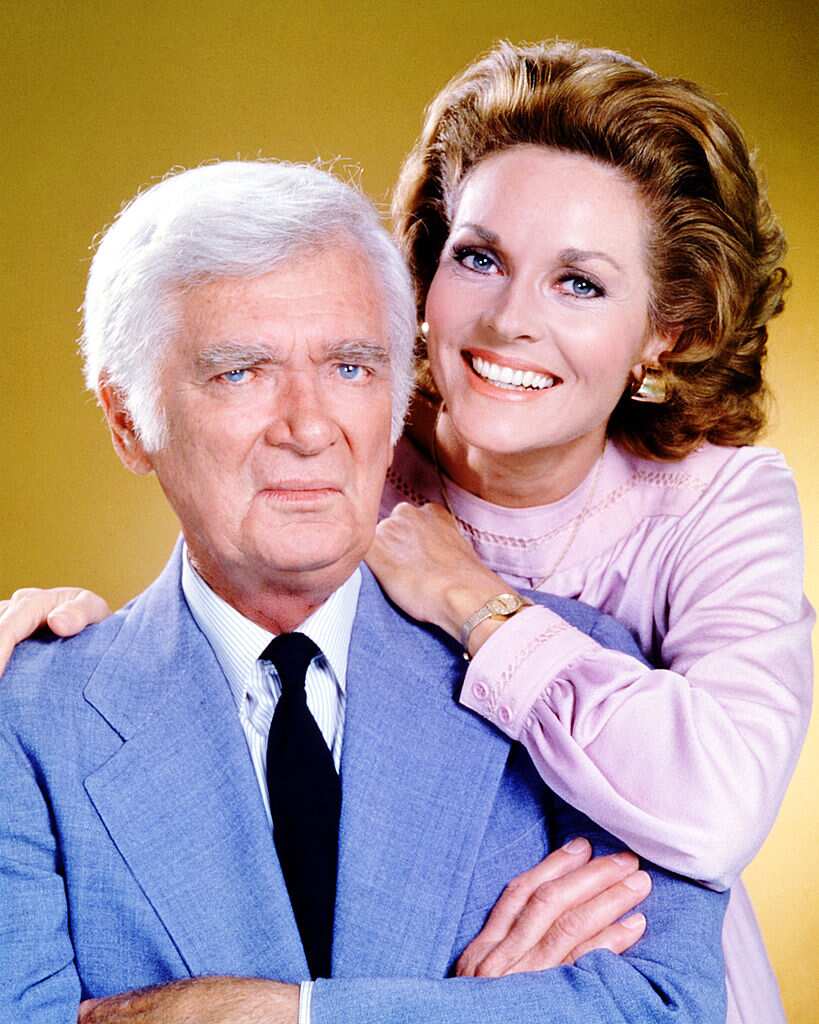 1988-1991: The Munsters Today
1996-2011: All my Children
2012-2014: Project: Phoenix
2015: The Ultimate Legacy
2017: Suspense
2018: Rise of the Catwoman, Kaplan's Korner
Lee Meriwether relationships and kids
Lee has had a rather interesting love life, with her first engagement being a mere rumour that lots of fans believed without question, much to her surprise. This happened on August 1, 1956. She had gone to dinner with one of her friends, Joe DiMaggio, when a picture of them was taken and published with the speculation of their impending marriage. Lucky for her, the rumour faded as quickly as it began.
She got married on April 20, 1958, to Frank Aletter, with whom she has two daughters, Kyle Aletter and Lesley Aletter. They got divorced in 1974. She later got remarried on September 21, 1986, to Marshall Borden.
How much is Lee Meriwether worth?
Lee Meriwether net worth is estimated to be $200 million.
Lee Meriwether has not been active in the Hollywood scene for at least two years now. However, she has made a huge impact in the acting industry over the years. Without a doubt, she is an icon young actresses can look up to.
READ ALSO: Paula Prentiss biography: age, height, sister, net worth, husband
Legit.ng reported that Paula Prentis is an American actress famous for her roles in the movies What's New Pussycat and Where the Boys Are. Besides being an actress, she is also a mother of two and wife to Richard Benjamin, who is an actor.
Paula Prentiss' life journey has been characterized by both good and bad times. Her determination to succeed saw her grow into the legend that she is today.
Source: Legit.ng