Mimi Faust bio: Age, height, real name, net worth, boyfriend
Mimi Faust is a popular American TV personality and businesswoman. She gained tremendous popularity as a member of the cast of the second instalment of the VH1 franchise Love & Hip Hop. Who is Mimi Faust dating?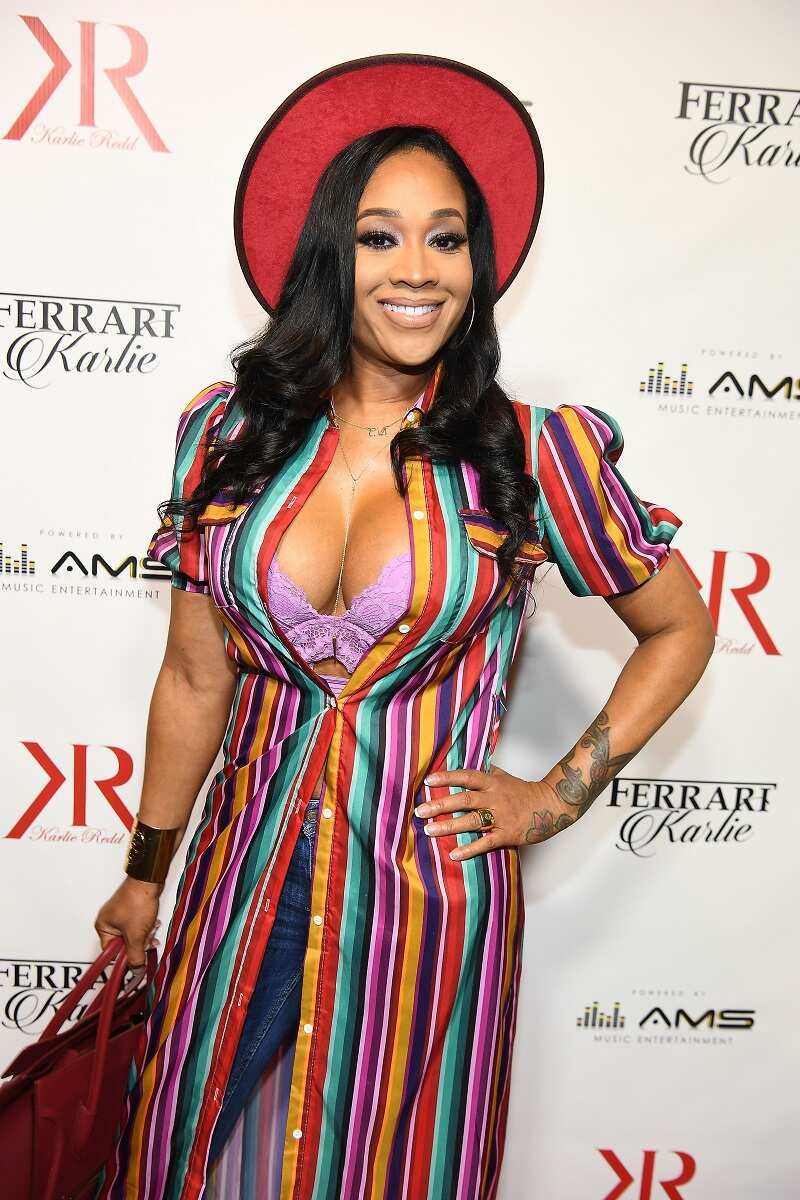 After the launch of VH1 Love & Hip Hop: Atlanta, this beautiful woman was at the centre of public attention. She earned her place on the show by being the girlfriend of an American DJ and record producer Stevie J.
When is Mimi Faust birthday?
Profile summary
Profession: Businesswoman, reality television star
Mimi Faust date of birth: 3 January 1972
Place of birth: Newport News, Virginia, the USA
Height: 5 feet 8 inches
Age: 49 years
Marital status: Engaged
Children: Eva Giselle Jordan
Mimi Faust biography
She comes from Newport News, Virginia, the USA.
She has two older siblings:
A brother – Kwesi James
A sister – Ingrid James
How old is the TV star?
She was born on 3 January 1972. As of 2021, Mimi Faust age is 49 years.
How tall is she?
Mimi Faust height is 5 feet 8 inches, which is 173 centimetres.
Childhood years
Her mother's name was Gloria Eva Simmons. After the wedding, she added James at the end.
Later, she changed her name to Olaiya Odufunke. When her youngest child was 6 years old, Olaiya became obsessed with Scientology and sold her entire property.
After the woman joined the Sea Organization she left her older children and life in Atlanta behind. The future VH1's star was too young to be left.
Thus, her mother took the girl to the head office of Scientology in Los Angeles:
That's what she wanted to do. She didn't care what we thought about it.
She had a troubled and unconventional childhood:
Life was completely turned upside down. We lived in a room with bunk beds. We went to the cafeteria for breakfast, lunch, and dinner. And my mom was working all the time. I only got to see her during what they called Family Time, from five to seven pm. Just two hours a day.
Considering that Scientologists' children were recruited for the Sea Organization at a very early age, Olaiya's daughter was no exception.
When she was 13, church officials told her she needed to work for them:
I was eating their food and staying in their facility. They told me I either needed to sign a billion-year contract or I had to leave.
So she packed her suitcases and went to the house of her friend:
She was a friend but I called her my cousin. I went to her place… I was still going to a Scientology school. It was the middle of the school year. After staying with my cousin over the weekend, I had to catch a bus back to the school on Monday.
Education
She attended the Mace-Kingsley school at Silver Lake, established by two Scientologists. Her education was a challenge since she had no home to sleep at:
These weren't just Sea Org kids. There were children of rich Scientologists there too. So I'd ask if I could spend the night with a different schoolmate every day, and I'd go home with them. No one knew I didn't have a home of my own. I finished the school year that way.
Career
Upon graduation, she worked in her cousin's pharmacy. When she was 17 years old, her mother asked her to come to see her at the Sea Organization.
It was a trick that the church authorities used to recruit her. Nonetheless, their plan was a failure as she refused to sign their contract.
In the late 1990s, she starred in music videos of Kelly Price (It's Gonna Rain) and Pharrell Williams (Frontin, with Jay-Z).
In 2002, she launched her cleaning business named Keep It Clean Inc. In 2012, she became part of the reality show Love & Hip Hop: Atlanta.
In 2016, she appeared on reality television show Stevie J & Joseline: Go Hollywood.
In 2017, she starred on Leave It to Stevie and Leah Remini: Scientology and the Aftermath.
What is Mimi Faust real name?
She was born Oluremi Fela James. She did not know his biological father's name for many years.
As she grew up and reconnected with her brothers and sisters, she found out they did not have the same father. Shortly after that, she found him.
His name was Lawrence. He was one of the New York artists.
In 1996, she changed her last name into her father's. She stayed with her father until he passed away in 2014.
What is Mimi Faust net worth?
How much is Mimi Faust worth?
As of today, the reality show star has a net worth of $2 million.
Is Mimi Faust dating anyone?
Who is Mimi Faust married to?
She dated Stevie J (Steven Jordan) from 2007 to 2010.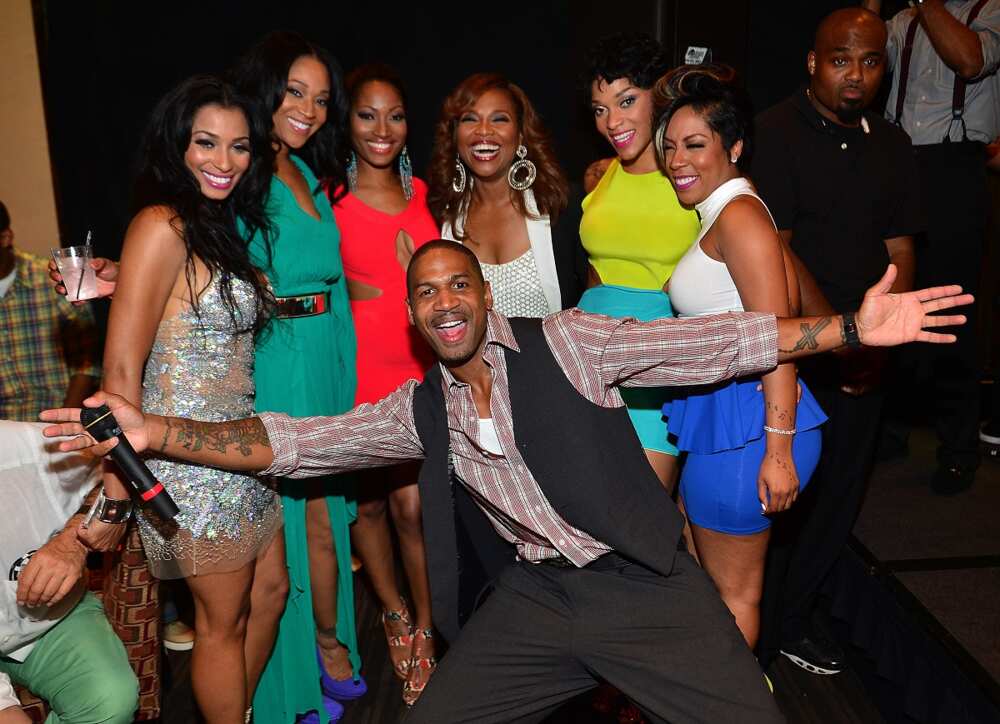 In 2014, all eyes were on the television star because of a sex tape that made its sudden appearance in the media. It was named Scandal in Atlanta.
The pornography company, Vivid Entertainment, released the tape. It featured Mimi Faust and Nikko Smith.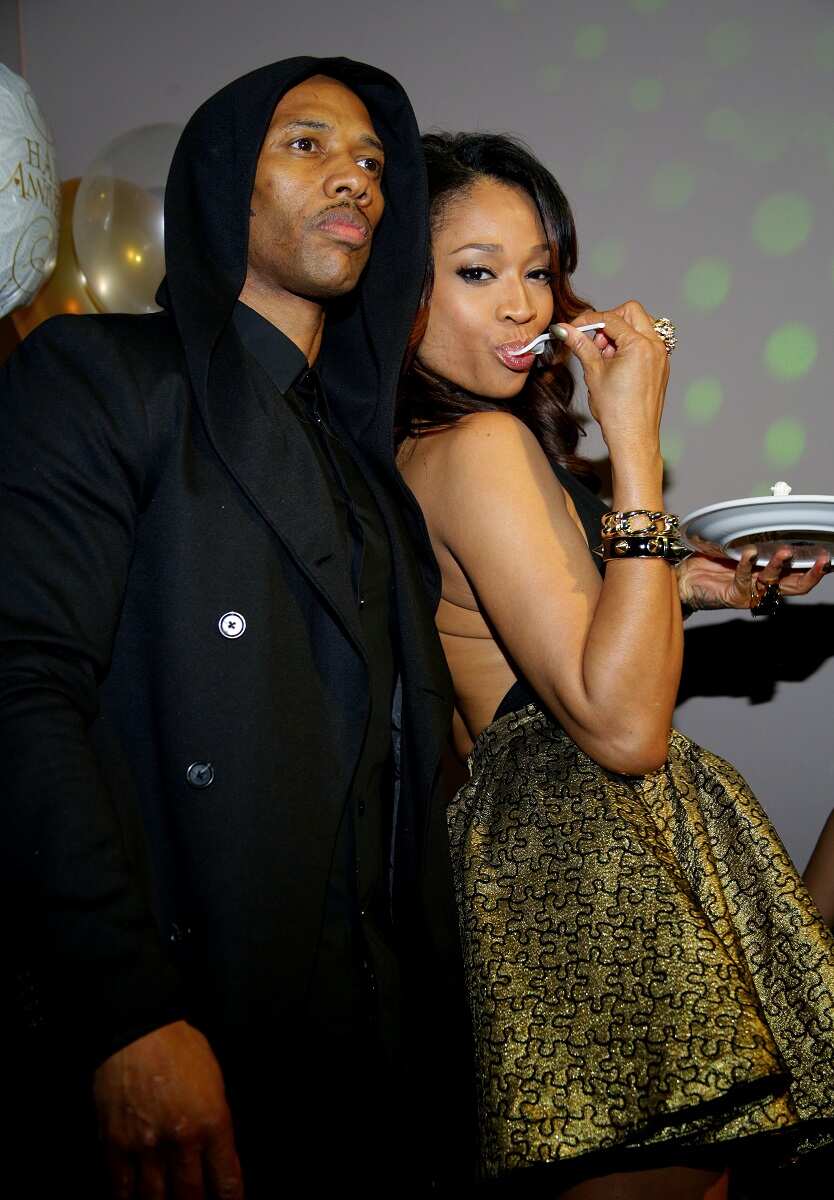 He was her beloved in those days. Later, the reality television star agreed that the release of Mimi Faust and Nikko Smith's sex tape was planned.
After the scandal almost settled down, the star found herself back on the news. This was due to Mimi Faust pregnant rumours.
Shortly afterwards, she put rumours to rest in an interview with The Rickey Smiley Morning Show.
Who is her new boyfriend?
When it comes to the new relationship, the star is deeply in love now.
In 2016, she began dating the former WNBA player Tamera "Ty" Young.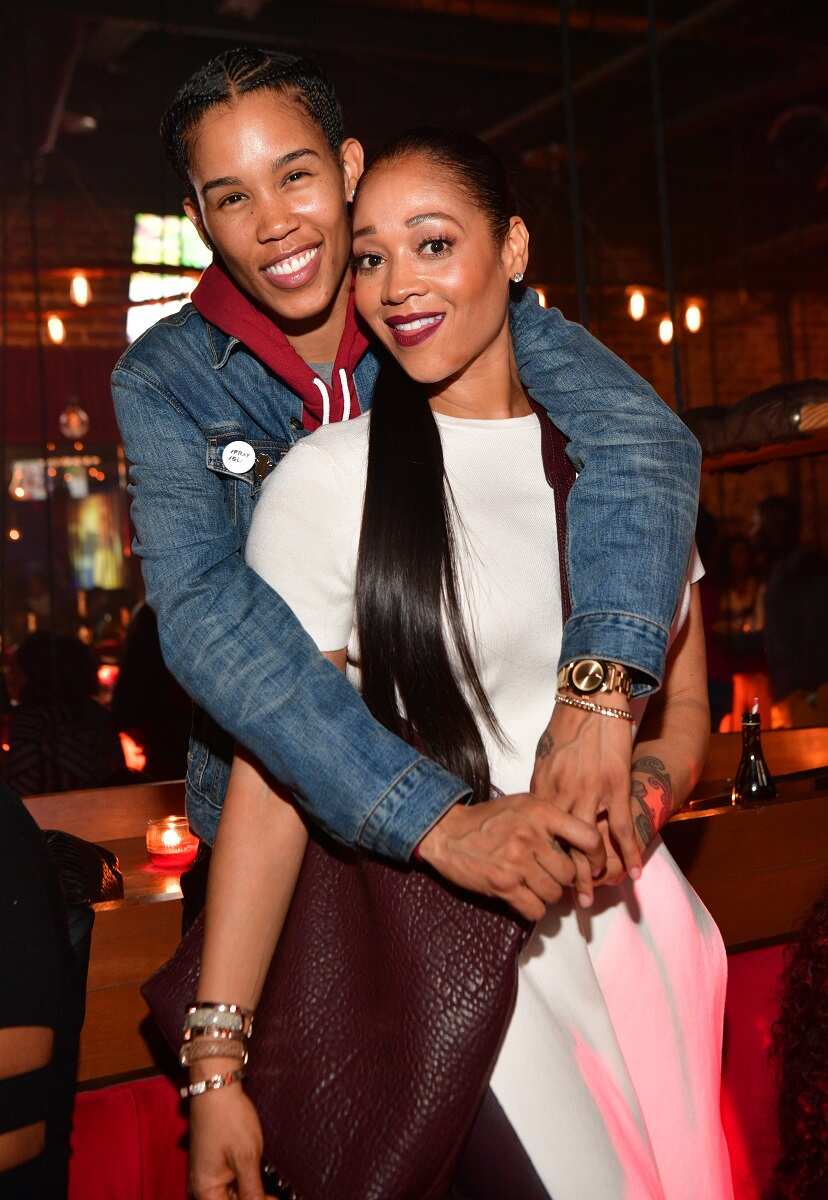 In August 2020, she posted the picture on her Instagram, showing her new diamond engagement ring.
It features 191 diamonds. The three-carat round diamond, almost colourless at the centre, is surrounded by white gold.
Tamera shared the news on her Twitter::
Children
She has a daughter from her relationship with Stevie J. Her name is Eva Giselle Jordan.
The girl was born on 13 December 2009. She is the only child born to the star.
It seems that Mimi Faust has finally found happiness. Congratulations to the happy couple for getting engaged!
READ ALSO: Jim Carrey net worth: how wealthy is the comedian in 2020?
Legit.ng recently reported about the net worth of Jim Carrey. He is a Canadian-American comedian. His talent and exceptional charisma have won over a million of people's hearts.
He also published several books, which earned him a considerable sum of money. What is his current net worth?
Source: Legit.ng