Page Kennedy bio: age, partner, net worth, movies and TV shows
Page Kennedy is an American actor and rapper best known for his role as Radon Randell in the Spike TV sports comedy series Blue Mountain State.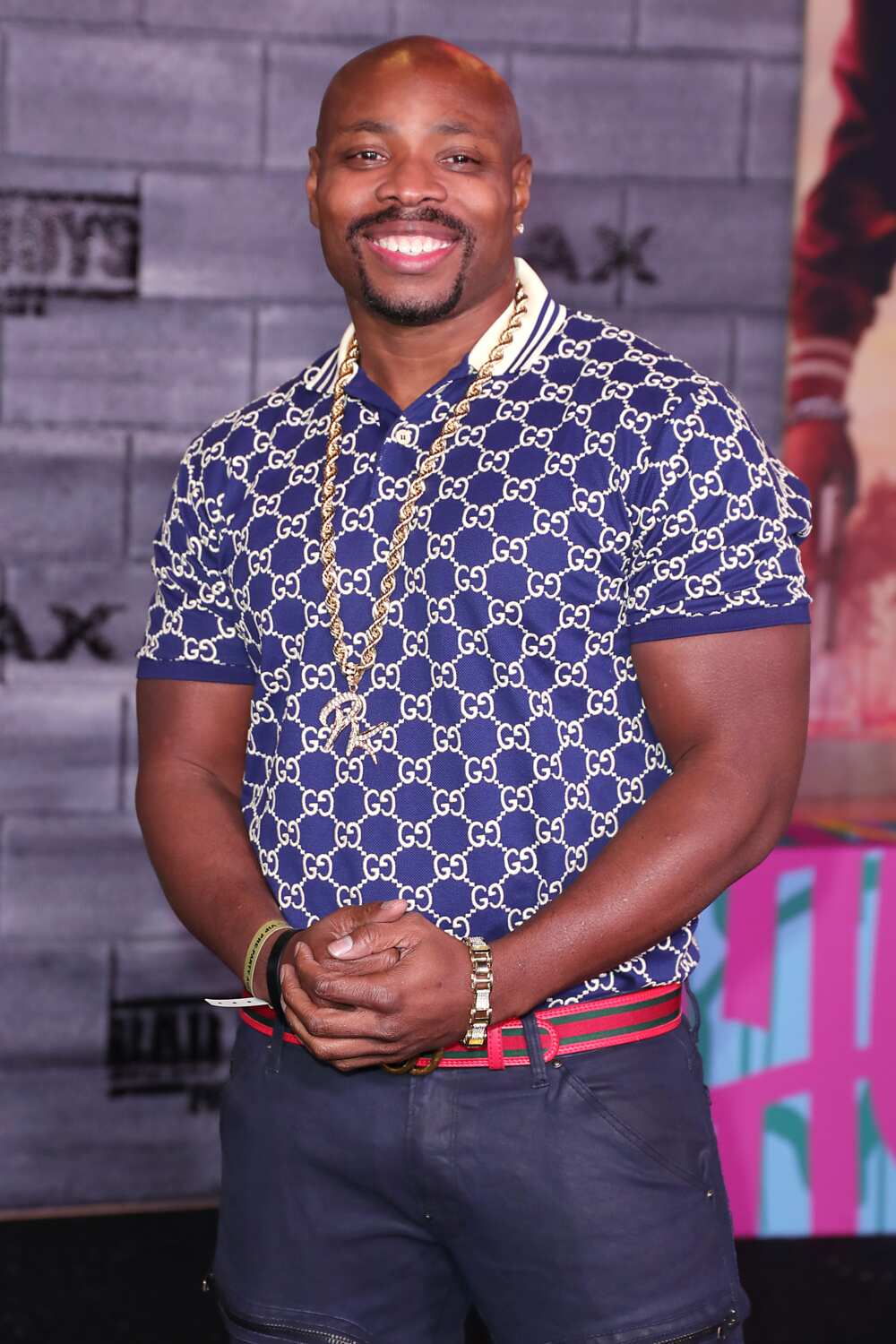 Who is Page Kennedy? He is a sensational actor, singer, and a huge source of inspiration to both new and well-established entertainers.
Profile summary
Name: Page Kennedy
Date of birth: November 23rd, 1976
Place of birth: Detroit, Michigan, U.S.A.
Page Kennedy age: 44 years old (as of 2020)
Nationality: American
Ethnicity: Black
Profession: Actor and rapper
Height: 5 feet and 11 inches
Weight: 104 kgs
Hair color: Black
Eye color: Black
Net worth: $2 million
Page Kennedy biography
Here is everything you need to know about the actor's life, including details about his career and family.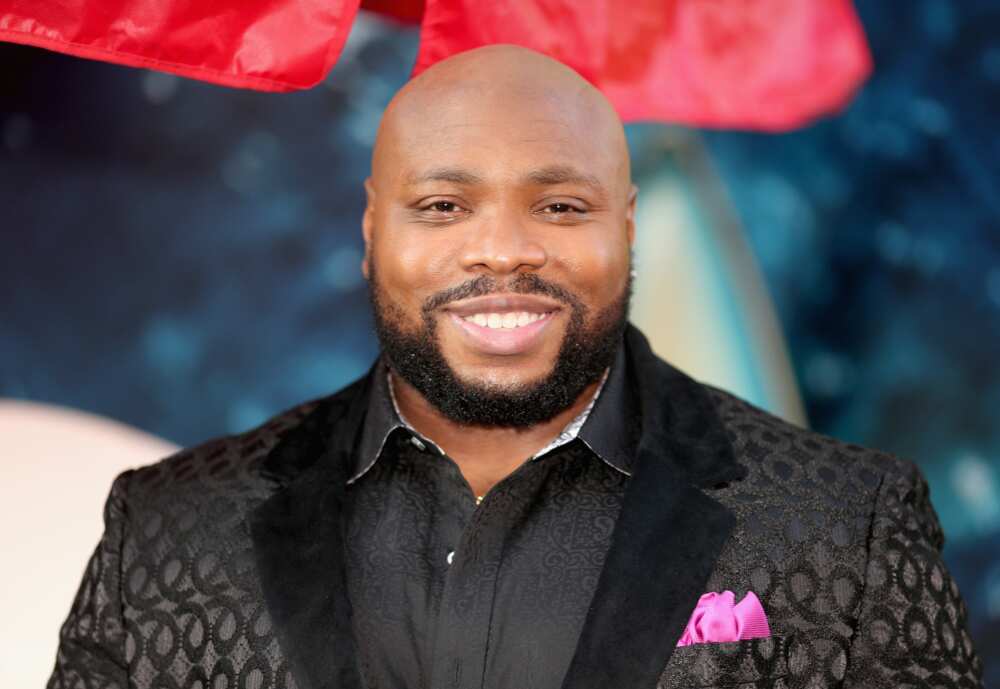 Background
On November 23rd, 1976, Page Kennedy was born as Felton Eugene Kennedy II in Detroit, Michigan, U.S.A. How old is Page Kennedy? The actor is 44 years old as of 2020.
Page grew up in Los Angeles with his mother until he was six years old of age. Later on, he moved back to Detroit to reunite with his father, who eventually died when Kennedy was 16.
Education
Kennedy attended Grand Rapids Community College before graduating from Western Michigan University in 2000. He later on joined the University of Delaware and majored in theatre and acting.
Acting career
After completing his studies, Kennedy moved to Los Angeles to pursue his career. He began as a guest performer on several shows like Blind Justice, Love, Weeds, and C.S.I.: Crime Scene Investigation. Since then, Kennedy has featured in numerous TV shows and films.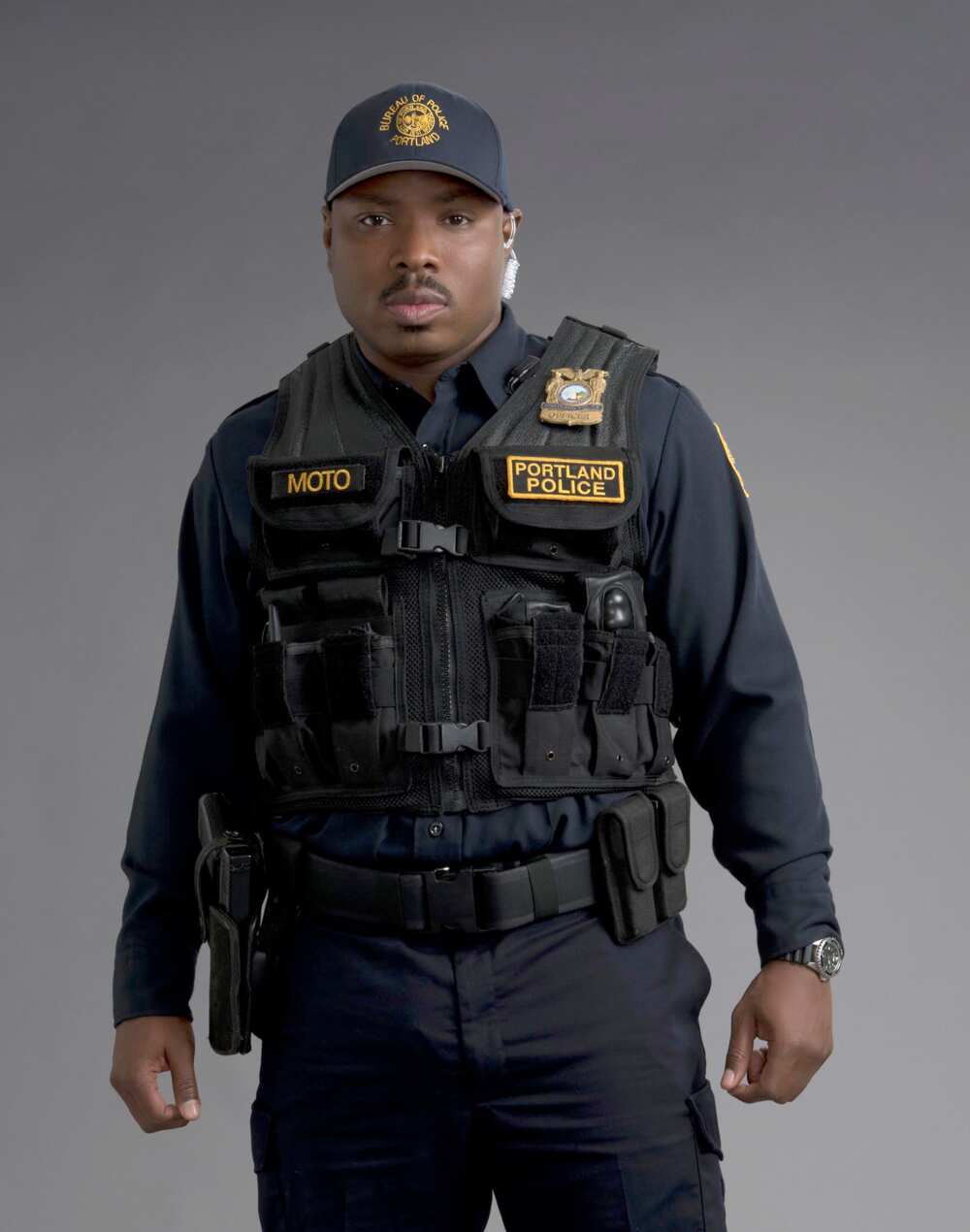 Page Kennedy movies and TV shows
The actor has appeared in the following :
Film
2001: The Kennedys as Roger
2003: S.W.A.T. as Travis
2003: Leprechaun: Back 2 Tha Hood as Jamie Davis
2005: In the Mix as Twizzie
2007: 4 Life as Sam
2009: Dough Boys as Aub
2009: Dance Flick as Security Guard
2009: A Day in the Life as Ali
2009: The Janky Promoters as House D.J.
2012: Freaky Deaky as Booker
2014: The Divorce Party as Landlord
2015: Bad Roomies as Bud
2014: FML as Lou
2018: The Meg as D.J.
2019: Same Difference as Steve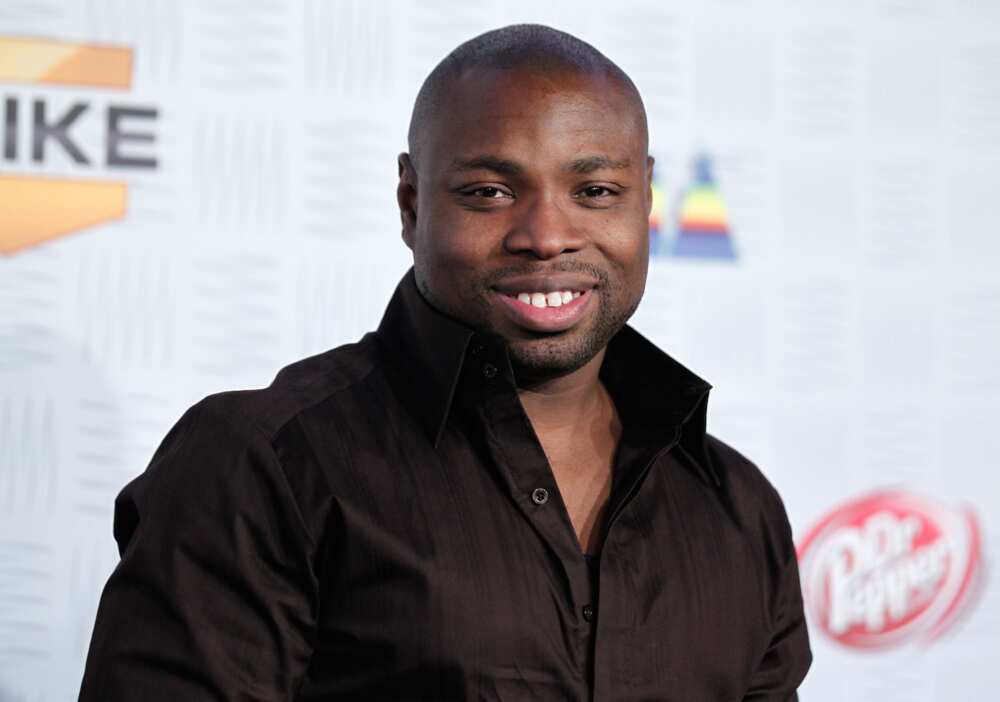 Television shows
1993: N.Y.P.D. Blue as Corey Mack
2001: Justified as Curtis Mims
2001: Six Feet Under as Josh Langmead
2001: Philly as Davey Mink
2002: The Shield as Lamar Tilton
2002: C.S.I.: Miami as Ron Cramer
2003: Cold Case as Michael Beamer
2003: 10-8: Officers on Duty as Trent Osbourne
2004: Medical Investigation as Gordon Kraft
2004: Desperate Housewives as Caleb Applewhite
2005: Barbershop as Big Trickey
2005: Blind Justice as Mike Dawson
2005: The Closer as DeAnre Harmon
2005: Robot Chicken as Cal Zapata
2005: My Name Is Earl as Jamal
2005: Bones as Stewart Bonder
2006: The Game as Jamel
2006: Pepper Dennis as Ron Ashmore
2008: Raising the Bar as Sherron Nettles
2009: Southland as Katrell
2010: Justified as Curtis Mims
2010: Blue Mountain State as Radon Randell
2012: The Soul Man as Jameel
2012: Puppet Cop as Police Academy Teacher
2013: Legit as Machete
2013: Second Generation Wayans as William Stokes
2013: Chosen as Andre
2014: Bad Teacher as Coach Ed
2015: Backstrom as Frank Moto
2016: Rhett and Link's Buddy System as Maxwell
2016: People Got Talent as a contestant
2016: Rush Hour as Gerald
2018: Unsolved: The Murder of Tupac and the Notorious B.I.G. as Corey Edwards
2019: Angel City Heroes as Gerald
Music career
Page is also a famous rapper who has released various singles. He started taking music more seriously lately as he has been releasing more music.
His most notable music-related accolade is his Shady Cypher Parody, where he not only raps like Slaughterhouse and Eminem, but he goes the extra mile to look like them.
Music videos
Miss You
I Can't Love You
Assassins
Torn Pages
Testing me
Cypher
Rules of Rap
Made you Look
Charged Up
Back to Back
Therapy
The Shoot
Fear
Power Nap
Growing Up In the D
Reintroduction
Uber Passenger Highway
W.C.W.
Failed Freestyle
Straight Bars
Same page
Black People's Handshakes Be Like
Haters Be Like
Searching for Black People
Find a Way
Underrated
Nice guy
Game Over
Victory is mine
No Mercy
Get to the Bag
Personal life: Who is Page Kennedy wife?
Page Kennedy girlfriend is Christina Penland. They have three sons, one daughter, and a grandchild. Not much is known about Page's personal life. He has kept most of his family details confidential.
Page Kennedy Vine
The now-defunct Vine was an American social networking short-form video hosting service where users could share six or even seven-second-long, looping video clips.
Page was also widely known on Vine, where he posted several funny videos with his son Timothy.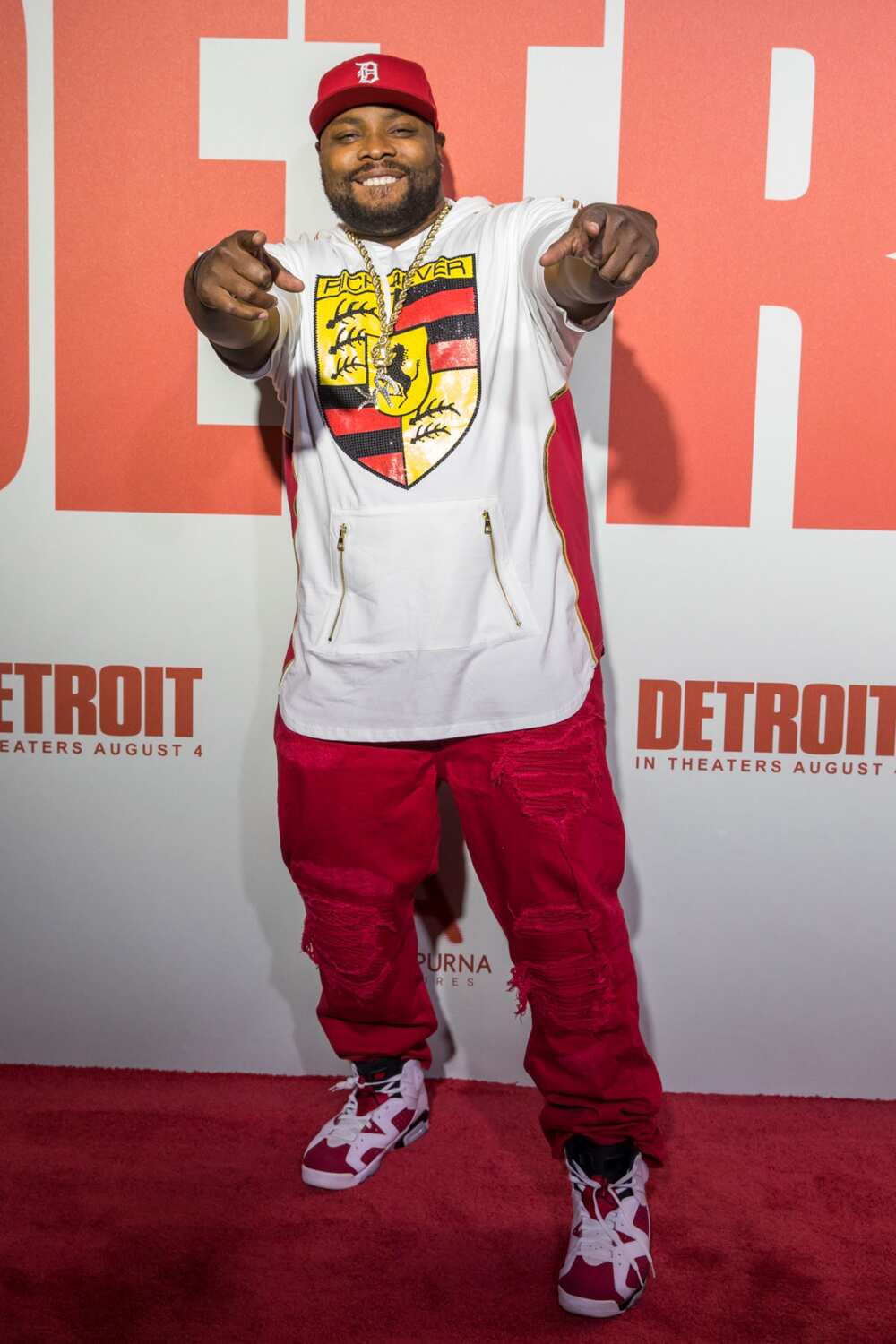 What is Page Kennedy worth?
Page Kennedy net worth is estimated to be $2 million in the year 2020. He has earned most of his wealth from his thriving career as an actor and musician.
Page Kennedy is an extremely talented actor and musician who has played many roles in different roles in films and TV shows.
READ ALSO: Matt Bennett biography: Age, movies, and T.V. shows, is he gay?
Legit.ng recently reported Matthew Hank Bennett, commonly known by his stage name Matt Bennett. Matt is a sensational American-born actor, singer, and writer. He became a household name after his role as Robbie Shapiro in the Nickelodeon sitcom known as Victorious.
Matt made his television debut in 2009 with the role of Jamie in the T.V. short Totally for Teens. In 2011, he was nominated for a Nickelodeon Kids' Choice Award (U.K.) in Nick UK's Funniest Person.
Source: Legit.ng