Lil Mo biography: age, husband, children, net worth, albums
Lil Mo is a famous R&B singer, songwriter and a television personality from America. The artist, whose real name is Cynthia Karen Loving, is popularly known in America for her R&B hits.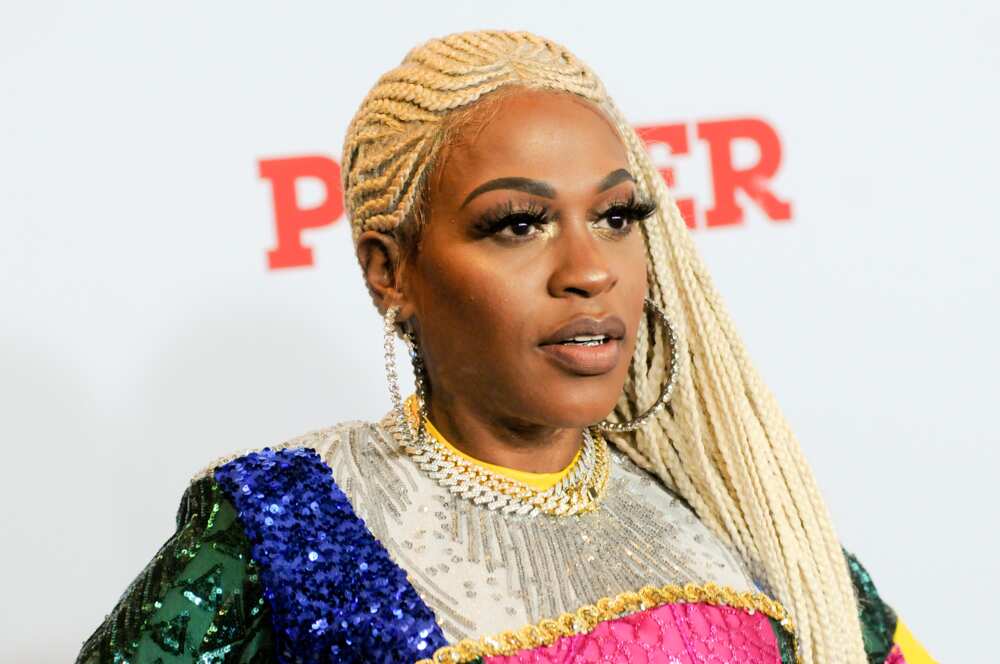 Lil Mo is a musician whose songs have been widely played across the world. Here is everything you need to know about her.
Profile summary
Rеаl nаmе: Суnthіа Каrеn Lоvіng
Famously known as: Lil Mo
Date of birth: 19th November 1978
Аgе: 42 уеаrѕ old (as of 2020)
Віrth plасе: Long Іѕlаnd, New York, United Ѕtаtеѕ
Nаtіоnаlіtу: Аmеrісаn
Неіght: 4 feet 11 inches
Wеіght: 46 kg
Net worth: $250,000
Lil' Mo children: 5
Lil Mo biography
Here is everything you need to know about the singer's life, including details about her career and personal life.
Early life
How old is Lil Mo? Lil Mo age is 42 years old as of 2020. Lil Mo was born on 19th November 1978 in Long Island, New York, to her parents Colonel Bishop Jacob D. Loving and Cynthia Loving Sr. Her parents worked in the military.
Career
Lil Mo started her career as a musician and a songwriter in 1996. She released her first single in 1998, which was the part of the soundtrack of the movie Why Do Falls Fall in Love.
From there on, she released several songs featuring other musicians. In 2001, she released her first album, Based on a True Story, which attained a gold certification from the RIAA.
While recovering from being assaulted with a champagne bottle after a performance in San Francisco, Mo landed a job as a radio presenter for Baltimore urban radio station, working part-time. She then released her second album, Meet the Girl Next Door, on 29th April 2003.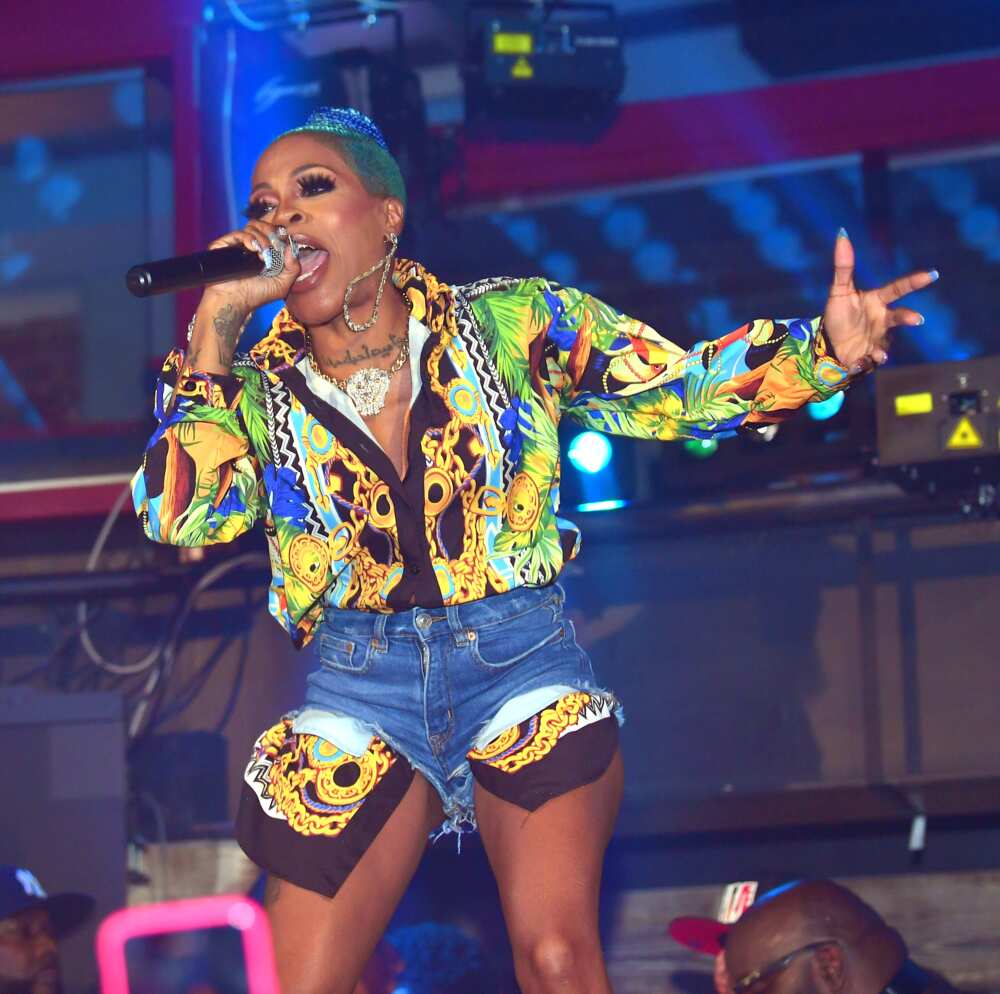 The following year, Mo signed with Cash Money Records and recorded her third music album Syndicated: the Lil Mo Hour which consisted of some of her popular songs like Hot Girls.
In 2007, she released the album Pain & Paper and sold over 10,000 copies. She also released several mixtapes such as P.S. I Love You and P.S. I Love Me with Bronx Bridge Entertainment.
In 2013, Mo appeared on the reality television series R&B Divas: Los Angeles which was aired on the Tv One network. She also released her fifth album, The Scarlet Letter the same year. Lil Mo albums have been widely played.
In January 2016, Mo began hosting the WKYS radio show The Fam in the morning with D.J. Quick Silva. She was later on fired from the show on February 2017. Later that year, Mo joined the cast of VH1s's Love& Hip Hop: New York and appeared in an episode of the Couples Court with the Cutlers.
She also appeared in We T.V.'s Marriage Boot Camp: Reality Stars 12. On 25th October 2018, Mo announced her retirement from the music industry to pursue a career in law.
Lil Mo songs
Some of the most famous Lil Mo songs include: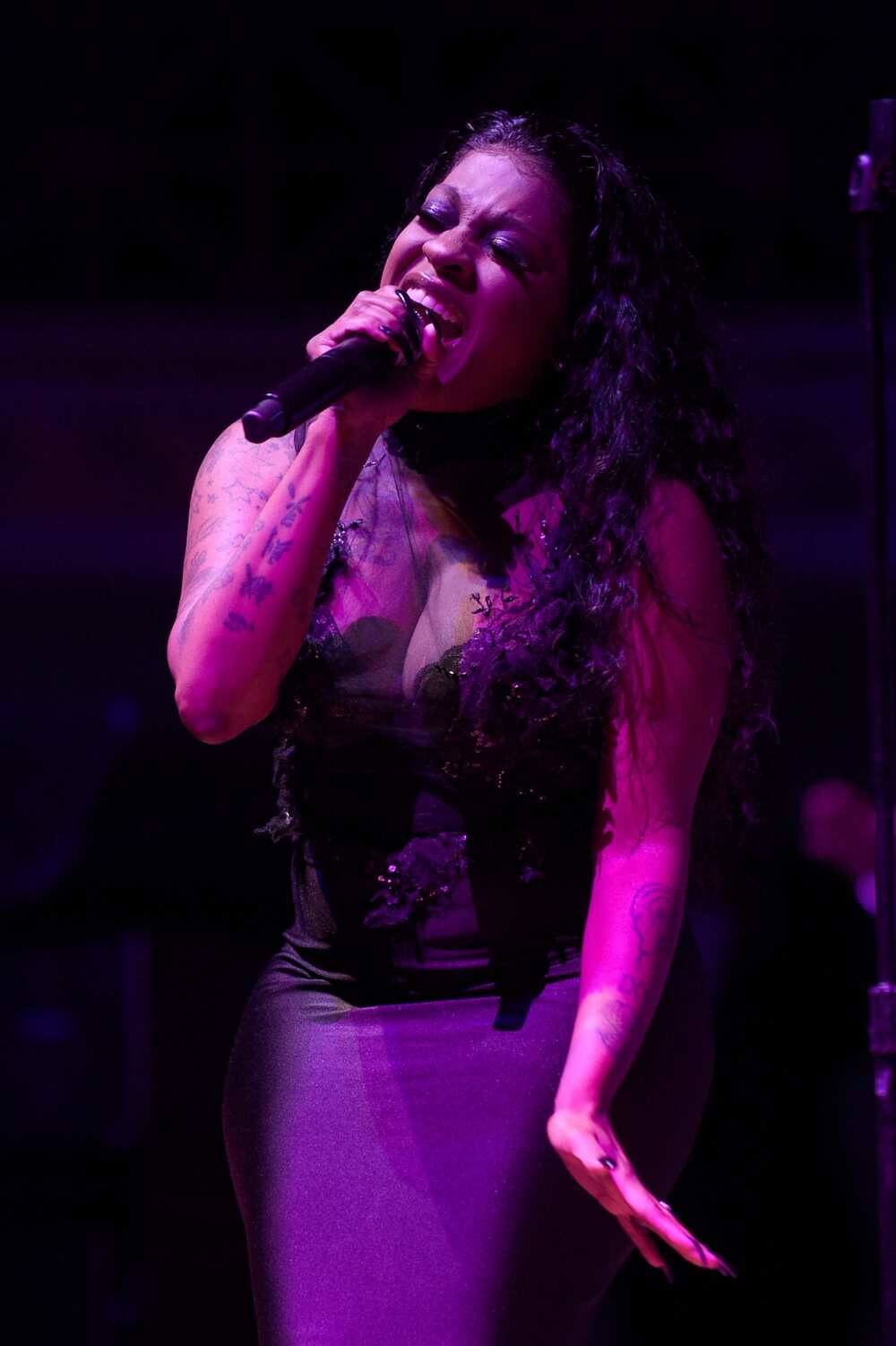 Commandments
1st Time
21 Answers
4ever
Ain't No Reason
Brand Nu
Club 2g
Disturbing Phone Call (Interlude)
Doing Me Wrong
Five Minutes
Forever
Get Over
Heaven (interlude)
How Many Times
I Cry
It's Your World
Letter From My No. 1 Fan
More Than You Know
My Story
Saturday
She'd Never Be Me
Shoulda Known
So Lost With Out You
Starstruck
Supa Star
Superwoman
Superwoman Pt 2
Ta-Da
What About The Children
Why
Why Do We Fall In Love
Tours
Lilith Fair with Missy Elliott (1998)
Missy Elliott: Live in Hamburg/Germany (1998-1999)
Sprite Simon Tour Live with 3LW (2003)
Rock the Mic Tour with Jay-Z and 50 Cent (2003)
Seagram's Gin Live Tour with Xscape (2005)
Awards
Her awards include:
ASCAP Rhythm &Soul Music Awards (2002 and 2003)
BMI Urban Music Awards (2002)
BMI Pop Music Awards (2002)
BDS Certified Spin Awards (2002,2003 and 2005)
ASCAP Pop Music Awards (2005)
Nominations
MTV Video Music Awards (2001)
The Source Awards (2001)
44th Grammy Awards (2002)
Teen Choice Awards (2003)
The Source Awards (2003)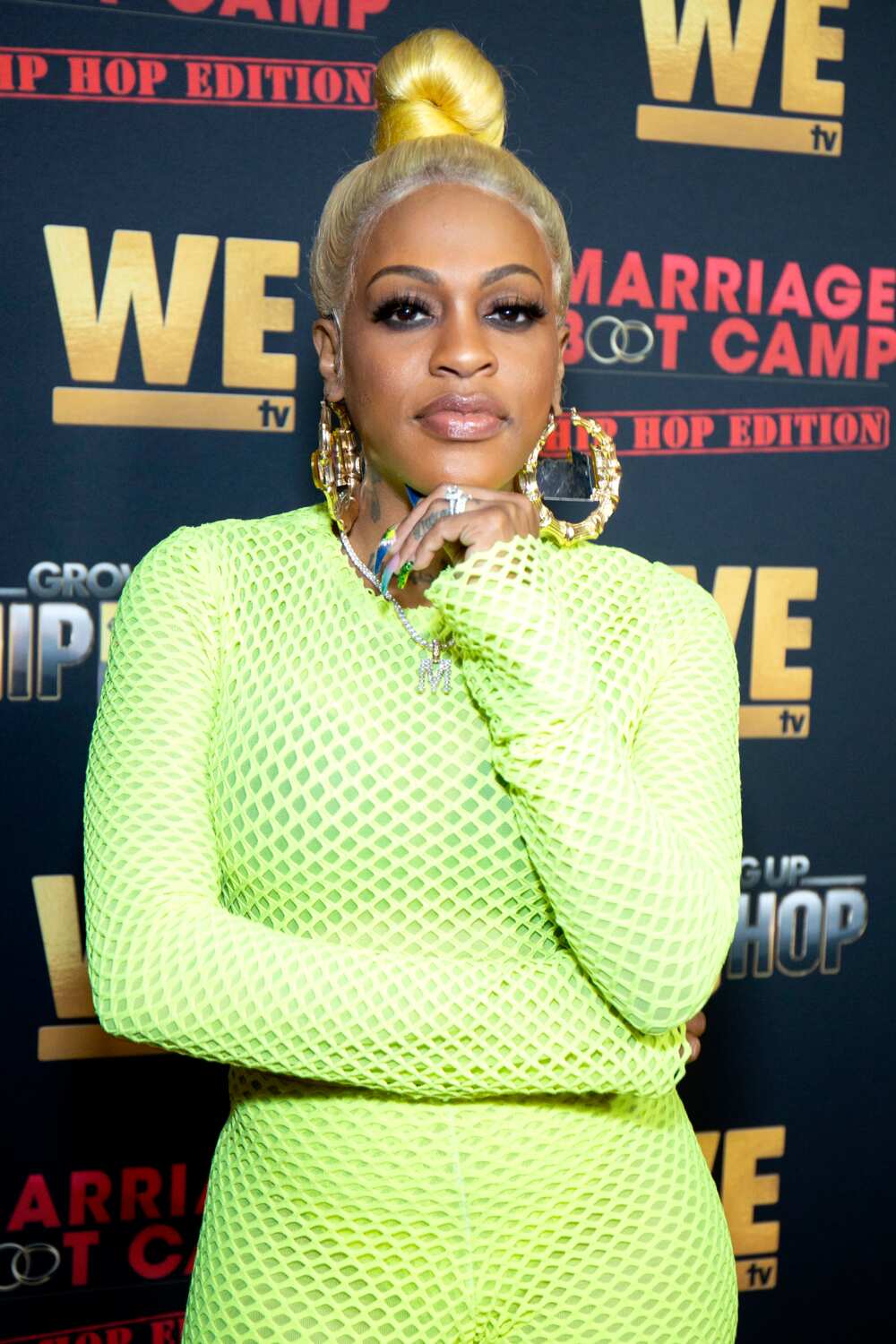 Lil Mo family
Mo's life has been full of ups and downs as she tried to venture into her career. She was once assaulted her at a San Francisco concert venue. This incident traumatized her.
Despite the hard times in getting over the experience, she eventually pulled through and continued with her music career.
Who are Lil Mo husbands? Mo has been married three times and she has five kids. Lil Mo husband August Gus Stone was her first, and the two met at the Washington D.C. gas station. The two dated for a few months and finally wedded on 29th August 2001.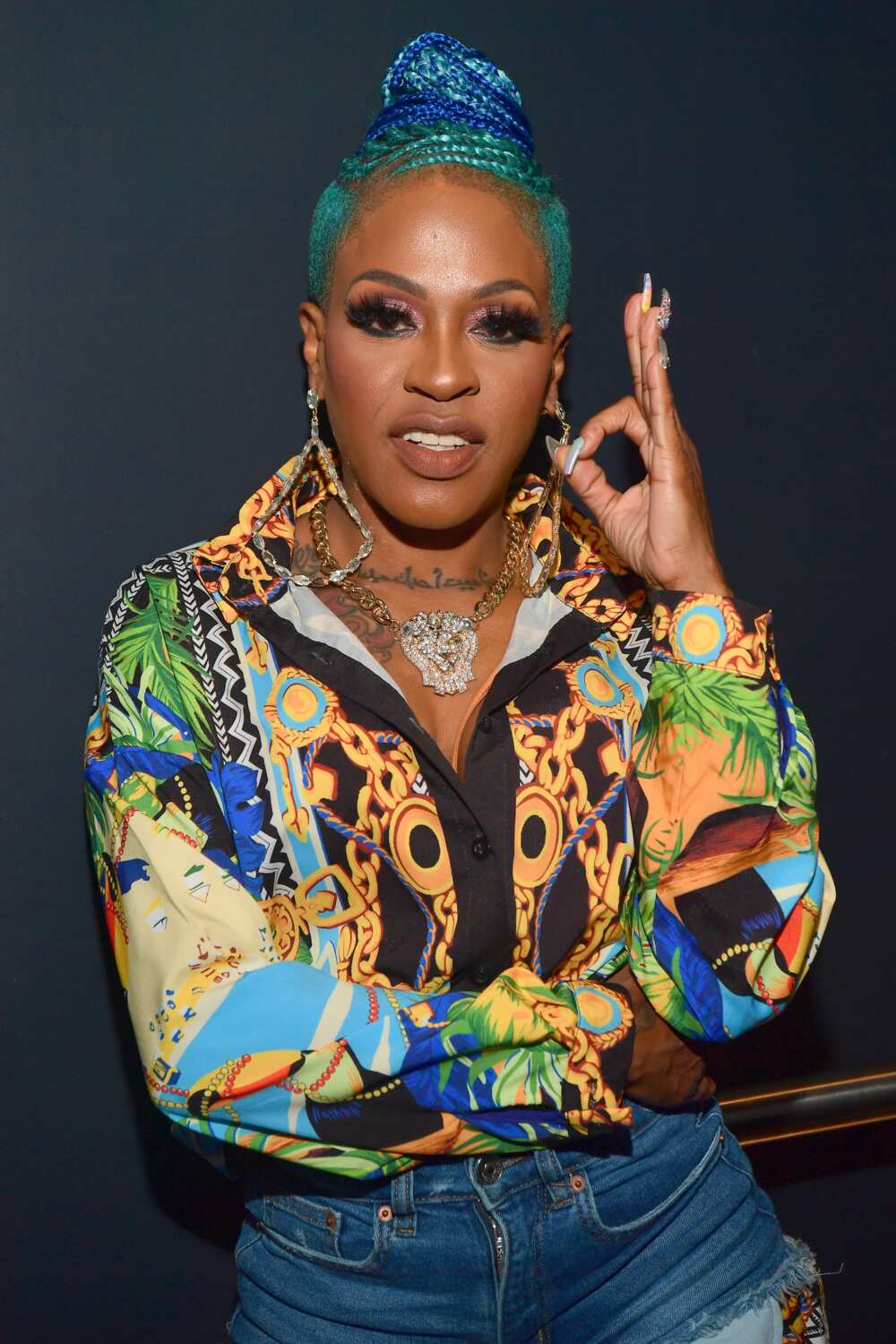 Mo gave birth to her firstborn child Heaven Love'on Stone on 19th August 2002. On 24th February 2005, they were blessed with their second-born child God'lss Love Stone. Later on, that year, the couple filed for a divorce.
On 22nd June 2008, Mo got married for the second time to a Gospel recording artist Philip Bryant. The couple was blessed with two children, Justin McKenzie, who was born on 16th January 2009 and Jonah Maddox-Philip Bryant, who was born on 10th July 2012. On 15th September 2014, the couple officially divorced due to infidelity.
On the same year on October, Mo married a professional boxer, Karl Dargan. They had a child, Karl Sharif Dargan Jr, who was born on 28th August 2015. In May 2019, Mo and Karl broke up. This was the same year that Mo was struggling with opioid addiction.
All Lil Mo kids are all grown now, the last born being five years old.
What is Lil Mo net worth?
Mo has been in the entertainment industry for a while. She has an estimated net worth of $250,000.
Lil Mo is one of the most talented American artists in the music industry. Since her debut, she has grown into an amazing musician. We wish her the best in her career in law.
READ ALSO: A. J. Cook bio: Age, height, husband, net worth, movies and T.V. shows
Legit.ng recently reported about A.J. Cook, who is a Canadian-born Hollywood actress and former professional dancer most famous for her portrayal of Jennifer "J.J." Jareau on the television series Criminal Minds.
Andrea Joy Cook's first professional acting gig was in 2007. She has since starred in more than 30 T.V. and film productions.
Source: Legit