John Kani bio: net worth, books, movies, what happened to his eye?
John Kani is a famous South African playwright, actor, author, and director. He gained his fame from his roles in different movies.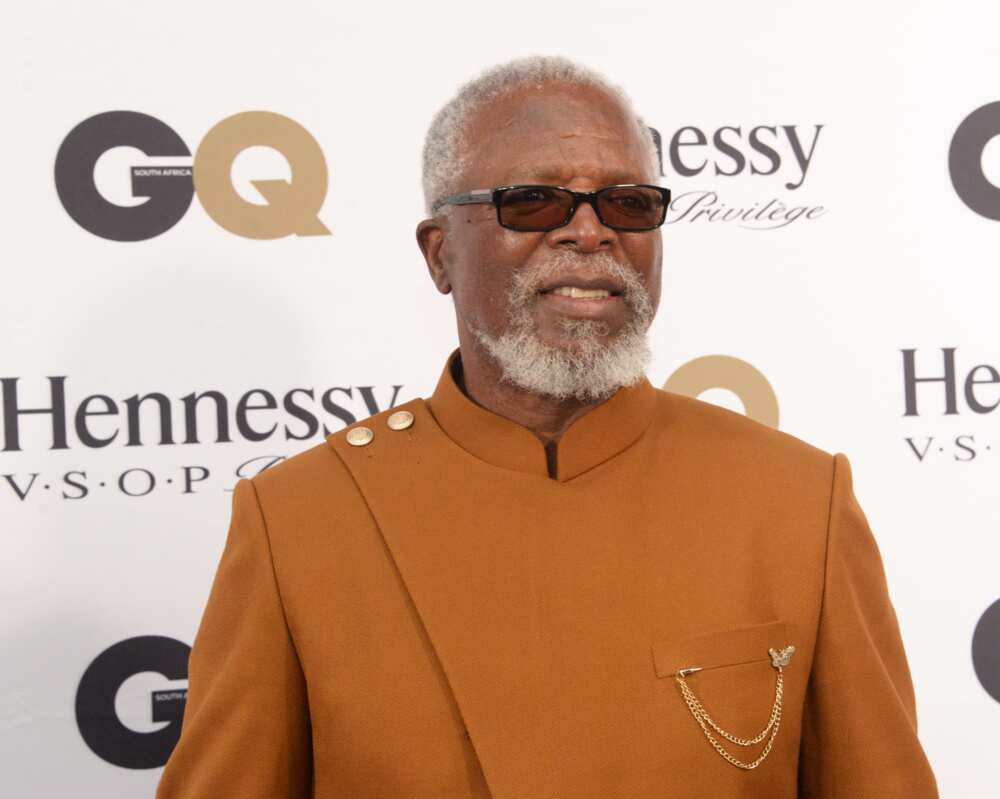 John has won the hearts of many people worldwide. His charismatic character has caught the attention of both the young and old.
Profile summary
Name: John Kani
Date of birth: 30th August 1943
Age: 77 years old (as of 2020)
Place of birth: New Brighton, Port Elizabeth
Nationality: South African
Net worth: $6 million
Son: Atandwa Kani
Occupation: Actor, director, playwright, author
John Kani biography
Here is everything you need to know about the actor's life, including details about his career and personal life.
Early life
John Kani Bonisile was born on 30th August 1943 in New Brighton, Port Elizabeth, South Africa. How old is John Kani? John Kani age is 77 years old as of the year 2020.
The actor grew up at a time when the country was facing apartheid.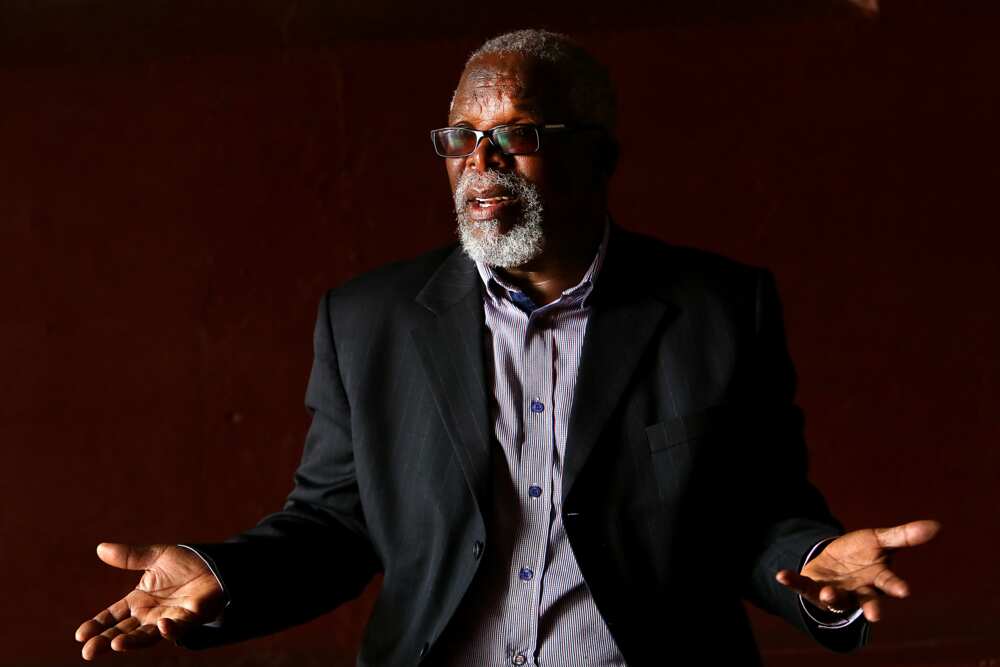 Educational background
John Kani young attended Newell High school in New Brighton. He was a very active student who participated in various activities in the school drama club.
Career
His career in acting began in the year 1965 when he joined the Serpent Players acting group in Port Elizabeth. The Serpent group created plays, most of which were never published but were performed to a resounding reception.
In the 1970s, he was honored to co-write Sizwe Banzi is Dead and The Island acts that have made his name a household name all around the world.
His work has significantly been performed around the world, including in New York. He has starred in various movies, some of which were directed by Jon Favreau, a producer and director in the Hollywood industry.
John Kani movies and TV shows
Here are some of the famous movies, plays, and TV shows the actor has played a role in.
Plays
Sizwe Banzi is Dead (1972)
The Island (1973)
Statements After an Arrest Under the Immorality Act
My Children My Africa!
Nothing But the Truth (2002)
The Tempest (2008)
Missing (2014)
Kunene and the King (2019)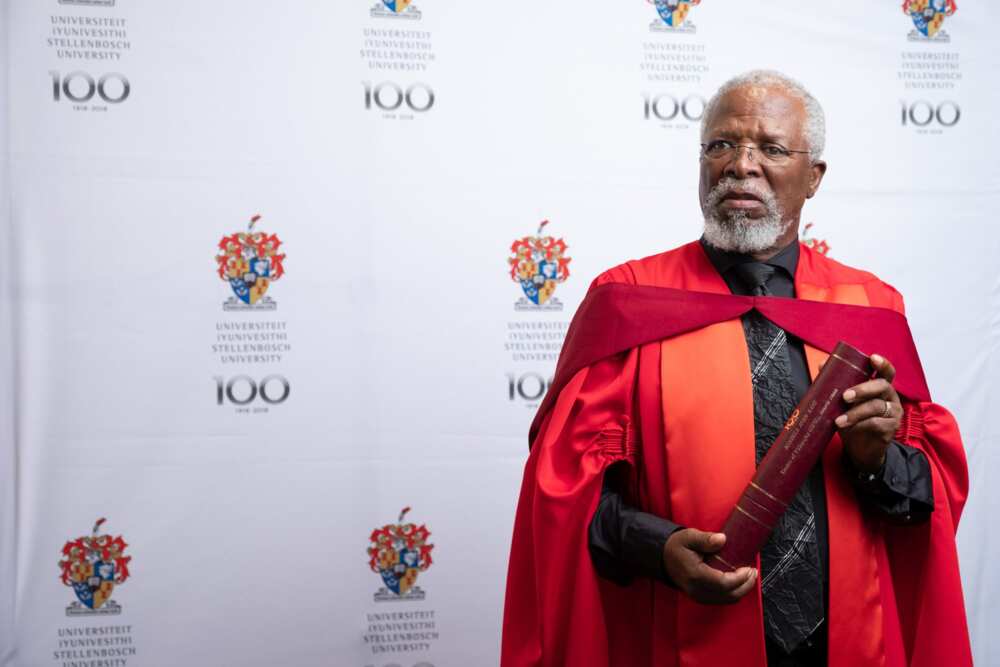 Television roles
BBC2 Playhouse (1974) as Styles / Buntu
Play for Today (1978) as George O'Brien
Master Harold...and the Boys (1985) as Willie
Miss Julie (1986) as John
Othello (1989) as Othello
Kap der Rache (1997) as Inspektor Khumalo
Hillside (2006) as Dr Vincent Maloka
The No. 1 Ladies' Detective Agency (2008) as Daddy Bapetsi
iNkaba ( 2012) as Mkhuseli Mthetho
Wallander (2015) as Max Khulu
Film roles
The Wild Geese (1978) as Sgt. Jesse Link
Marigolds in August (1980) as Melton
Killing Heat (1981) as Moses
Saturday Night at the Palace (1987) as September
An African Dream (1987) as Khatana
Options ( 1987) as Jonas Mabote
A Dry White Season (1989) as Julius
The Native Who Caused All the Trouble (1989) as Tselilo Mseme
Sarafina! (1992) as School Principal
Soweto Green: This Is a 'Tree' Story (1995) as Dr Curtis Tshabalala
The Ghost and the Darkness (1996) as Samuel
Kini and Adams (1997) as Ben
The Tichborne Claimant (1998) as Bogle
Final Solution (2001) as Rev. Peter Lekota
The Bird Can't Fly (2007) as Stone
Nothing but the Truth (2008) as Sipho
Endgame (2009) as Oliver Tambo
White Lion (2010) as Old Gisani
Coriolanus (2011) as General Cominius
How to Steal 2 Million (2011) as Julius Twala Snr.
Jail Caesar (2012) as Marius
The Suit (2016) as Mr Maphikela
Captain America: Civil War (2016) as T'Chaka
Black Panther (2018) as T'Chaka
Murder Mystery (2019) as Colonel Ulenga
The Lion King (2019) as Rafiki (voice)
John Kani actor awards and nominations
Nominated for the Oliver award for his role in My Children! My Africa
Won a Tony Award for Sizwe Banzi is Dead and The Island(1975)
Awarded the Hiroshima Peace Culture Foundation award (2000)
Won the Fleur du Cap awards as the best actor and best new South African play (2003)
Won a Special Obie award for his extraordinary contribution to the theatre in the United States of America (2003)
Awarded the Oliver Schreiner Prize (2005)
The University of Cape Town awarded him an honorary doctorate (2005)
In 2013, Nelson Mandela Metropolitan University appointed him an honorary Doctor of Philosophy.
In 2016 he received the national order of the Order of Ikhamanga in silver for his excellent contribution in theatre and for his struggle towards making South Africa democratic, non-sexist and non-racial.
John Kani books
Nothing but the Truth
Statements
The Island
Kunene and the King
Missing a play
Sizwe Bansi is Dead $ The Island
John Kani left eye
How did John Kani lose his eye? He lost his left eye when the South African police beat him up while he was on his way home from a Broadway production.
They left him to die but luckily, he survived even though John Kani eye was damaged beyond repair. John Kani lazy eye is not easily noticeable since the actor almost always has his glasses on.
John Kani glass eye
After losing his left eye, he was forced to wear a prosthesis. This is what he currently has on his left eye socket. John Kani fake eye was designed to replace the eye he lost.
John Kani son
John has a son by the name Atandwa Kani who is an actor. Atandwa was born on 6th June 1984 in Port Elizabeth, South Africa. He starred in Black Panther as the younger version of his father's character.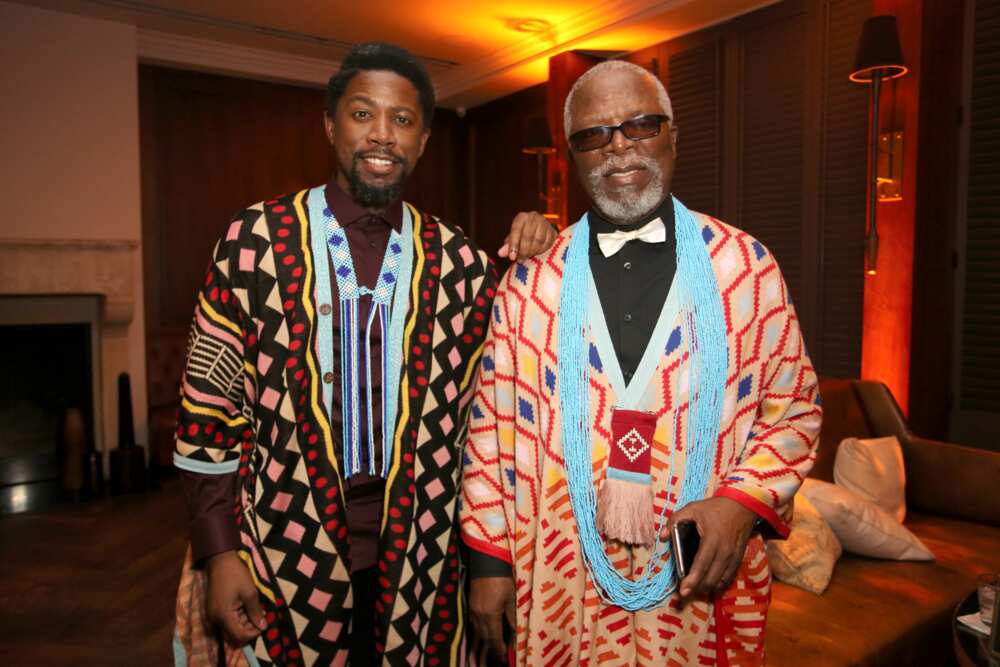 John Kani height and weight
He stands at a height of 5 feet 8 inches, and he weighs 66kg. He is dark in complexion, has black hair colour and dark brown eye colour.
John Kani net worth
The actor has earned a substantial amount of income from acting, directing, play-writing and from his theatre company. He has an approximated net worth of $6 million.
John Kani stroke
Not many details are known about his health or if he suffered a stroke before.
John Kani is known to be a gentleman. His down-to-earth personality and charming demeanor never fail to impress the general public.
READ ALSO: Ryan Reynolds biography: Age, height, net worth, wife, kids
Legit.ng recently reported about the life of Ryan Reynolds. The Canadian actor is known for being charismatic, quirky, and quick-witted.
The actor has appeared in films such as Definitely, Maybe; The Proposal; Safe House; and Van Wilder and in 2016, he starred as the titular character in the superhero film Deadpool.
Source: Legit.ng