Tom Cavanagh bio: Age, height, net worth, wife, children, movies
Many Canadian actors have American TV to thank for their rise to prominence in the film industry, and this is no different for the well-rounded actor Tom Cavanagh. He is a Canadian-born actor known for his roles in TV, films, and theatre.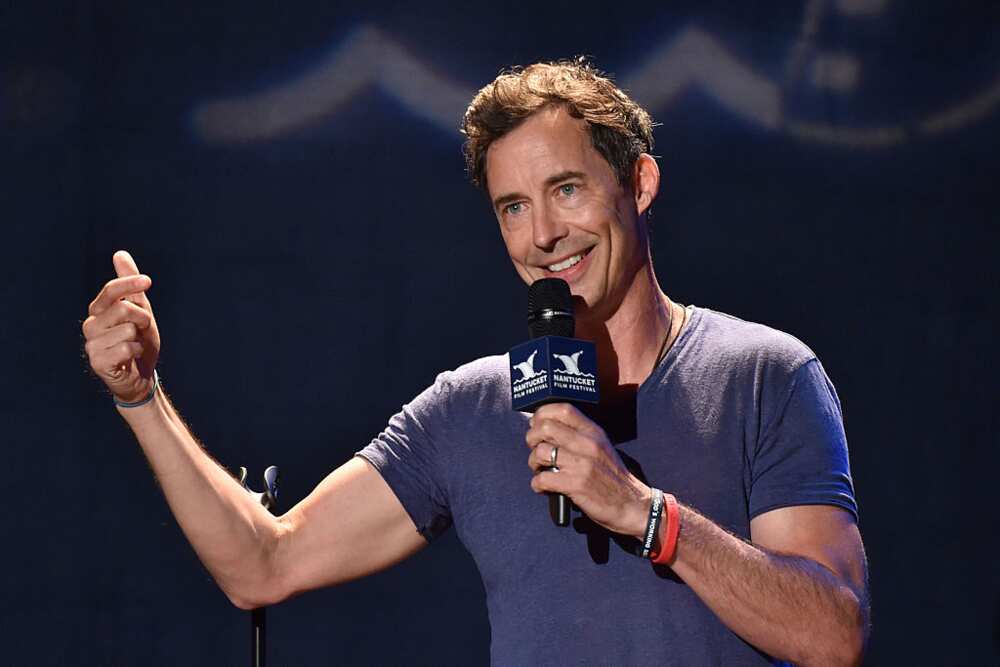 Tom is popular for starring in Love Monkey, Trust Me, and Ed. His role on Ed saw him gain a nomination for the Actor of the Year in a New Series during the 2001 TV Guide Awards and he emerged the winner.
Apart from being in front of the camera, Cavanagh is a gifted director as seen on the TV series The Flash and the 2018 movie Tom and Grant.
Tom Cavanagh profile summary
Full name: Thomas Patrick "Tom" Cavanagh
Date of birth: 26th October 1963
Place of birth: Ottawa, Ontario, Canada
Tom Cavanagh age: 57 years (as of 2020)
Nationality: Canadian
Ethnicity: Irish
Height: 6 feet
Weight: 75 kg
Marital status: Married
Spouse: Maureen Grise
Profession: Actor
Net worth: $4 million
Biography
Tom was born on 26th October 1963 in Ottawa, Ontario, Canada to Roman Catholic Irish parents. He is the son of Thomas Cavanagh Sr. (father) and Rosemary Cavanagh (mother). His parents were teachers who volunteered to serve in third world countries such as Ghana.
As a result, Tom Cavanagh family relocated to Winneba Ghana, where he spent part of his childhood. Tom has four siblings, one brother and three sisters. His brother works as a crown attorney in Ottawa, Canada. Two of his sisters reside in Canada while the other one resides in the United Kingdom.
Tom contracted malaria while in Ghana, and this influenced his decision to donate to a foundation known as Nothing But Nets actively. The UN foundation raises both awareness and funds to take care of malaria in various African countries. His family left Ghana when Tom was a teenager and relocated to Lennoxville, Quebec.
Tom studied at Séminaire de Sherbrooke High School in Quebec. Later, he enrolled at Queen's University, Kingston, Ontario. He graduated in 1987 with a Bachelor's Degree in English, Biology and Education.
He played basketball for the varsity Barons team, ice hockey, and also learnt French. He also gained an interest in acting while at the university.
Career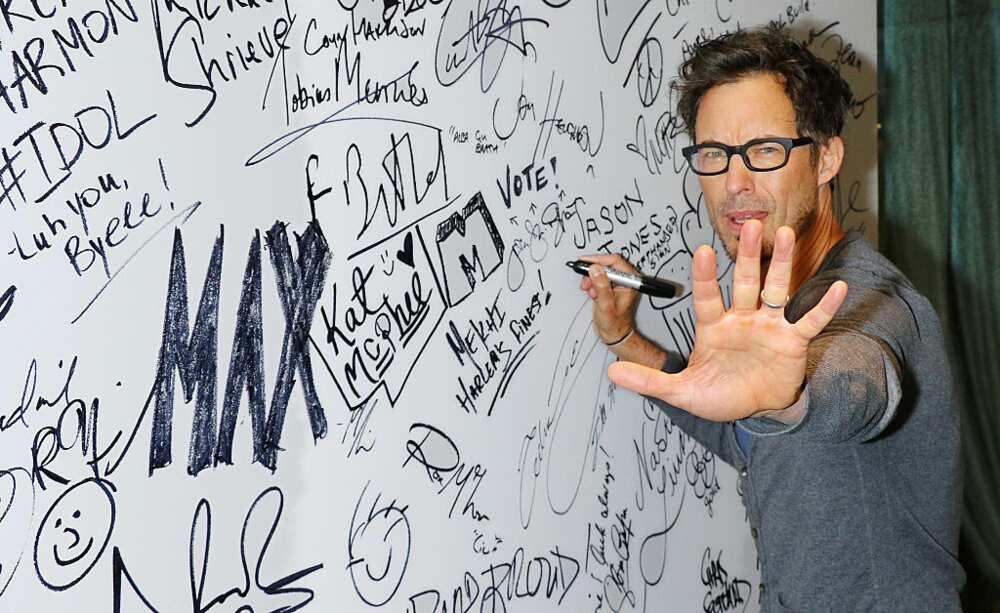 Thomas Cavanagh career started after his graduation. He showed great passion for music and theatre. In 1989, he landed his first acting role in Shenandoah. This gave him some significant exposure, and he has never turned back since then.
Who plays Harrison Wells? Tom is known to play several versions of Harrison Wells. He has also reprised this role in numerous other DC comic-based superheroes such as Legends of Tomorrow and Supergirl. Other than these, Tom Cavanagh young has continued to take part in numerous theatric, TV, and film roles in his home country, Canada.
Later on, the Harrison Wells actor transitioned to American TV. Even though there are several Tom Cavanagh movies, his role as Ed Stevens in Ed was his breakthrough role.
Tom Cavanagh movies and TV shows include:
Films
1991 - White Light as Ella's Secretary
1995 - Dangerous Intentions as Ron
1995 - Magic in the Water as Simon
1996 -Mask of Death as Joey
1996 - Midnight Heat as Bowlan
1996 - Profile for Murder as Tim Jonas
1997 - Honeymoon as Jamie
1999 - Something More as Harry
2003 - Freddy vs Jason as Will's Father
2005 - Alchemy as Mal Downey
2006 - How to Eat Fried Worms as Mitch Forrester
2006 - Two Weeks as Barry Bergman
2006 - Gray Matters as Sam Baldwin
2007 - Sublime as George Grieves
2007 - The Cake Eaters as Llyod
2007 - Breakfast with Scot as Eric McNally
2010 - Yogi Bear as Ranger John Smith
2013 - The Birder as Ron Spencer
2014- The Games Maker as Mr Drago
2015 - 400 Days as Zell
2016 - Sidekick as Darkman
2016 - Offer and Compromise as Henry Warner
2018 - Tom and Grant as Tom
2019 - Love and Debt as Henry Warner
2019 - Jay and Silent Bob Reboot as TBC
Television shows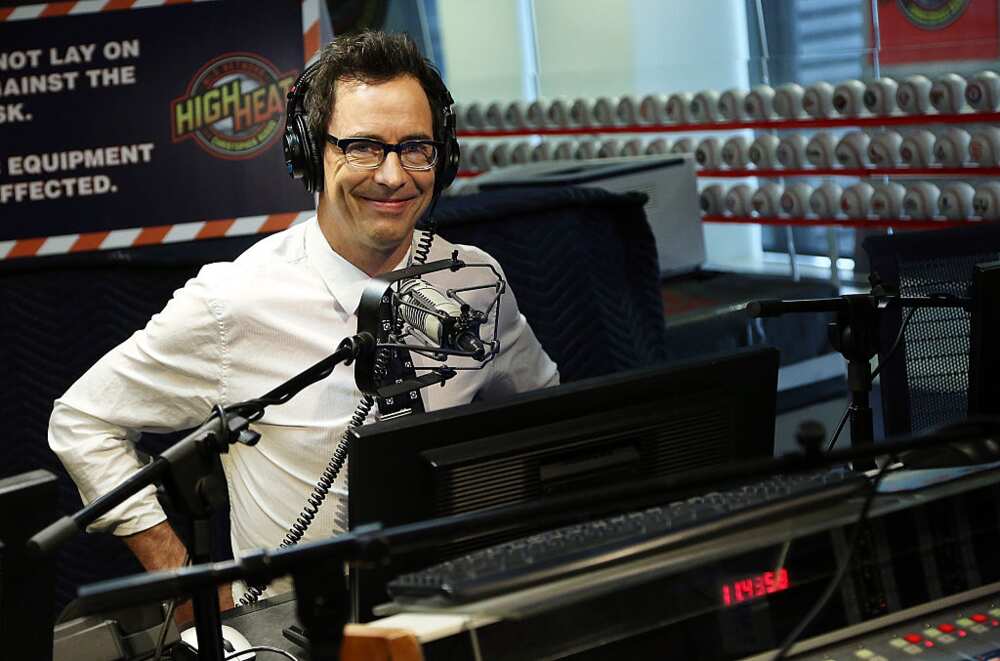 1993 - Secret Service as Charlie
1993 - Beyond Reality
1993 - Sherlock Holmes Returns as Rookie Cop
1993 - Other Women's Children as Marco
1994 - Street Legal as Dr Pater Shenfield
1995 - Madison as Jesus
1995 and 1999 - The Outer Limits as Carl Toman
1995 - Hawkeye as Corporal Charles Sykes
1995 - A Vow to Kill as Jacey Jeffries
1996 - Jake and the Kid
1996 - Bloodhounds II as Levesh
1997 - The Sentinel as Bill Collins
1997 - Northern Lights as Frank
1998 - Cold Squad as Spencer Taggart
1998 - Viper as Charles Bennett
1998 - Eyes of a Cowboy as Lonesome Cooper
1998 - Twisteeria as Live-Action Man
1998 - The 900 Lives of Jackie Frye
1999 - Mentors as Lewis Carroll
1999 to 2000 - Providence as Doug Boyce
1999 - Oh, Grow Up as Bruce
1999 - Anya's Bell as Patrick Birmingham
1999 to 2000 - Sports Night as Howard
2000 to 2004 - Ed as Ed Stevens
2002 - Bang Bang You're Dead as Val Duncan
2002 to 2009 - Scrubs as Dan Dorian
2004 - Jack and Bobby as Jimmy McAllister
2004 - Heart of the Storm as Simpson
2004 - Snow as Nick Snowden
2006 - Love Money as Tom Farrell
2006 - My Ex-Life as Nick
2008 - Snow 2: Brain Freeze as Nick Snowden
2008 - The Capture of the Green River Killer as Dave Reichert
2008 to 2009 - Ell Stone as Jeremy Stone
2009 - Trust Me as Conner
2009 - Christmas Dreams as Eli
2010 - Edgar Floats as Edgar Floats
2011 - Trading Christmas as Charles Johnson
2011 to 2012 - Royal Pains as Jack O'Malley
2012 - A Killer Among Us as Nick Carleton
2013 - Doc McStuffins as Big Jack
2013 - The Goldbergs as Charles Kremp
2013 - Blue Bloods as Mickey
2014 - Lucky Duck as Snap
2014 - The Following as Kingston Tanner
2014 -Undateable as Frank
2014 to present - The Flash as Eobard Thawne
2015 - Robot Chicken as Harrison Wells
2016 - Val Helsing as Micah
2017 - Darrow & Darrow as Miles
2017 and 2019 - Supergirl as Harrison and Pariah
2017 to 2018 - Arrow as Harrison Wells
2017 and 2020 - Legends of Tomorrow as Harrison Wells and Nash Wells
2018 - Darrow & Darrow: In the Key of Murder as Miles
2018 - Darrow & Darrow: Body Evidence as Miles
2019 - Witness to Murder: A Darrow Mystery as Miles
Awards and nominations
His excellent talent as an actor over the years has seen him bag several accolades. The different roles he has played in movies and TV shows have seen him attain nominations and wins in various award categories. Here is the breakdown:
Awards won
He has won the following awards:
Best Short Competition - Best of Show, Creativity/Originality, Direction, Leading Actor, Humor, and Viewer Impact: Entertainment Value
Family Television Awards - Actor
Jersey Shore Film Festival, US - Best International Short: Comedy
Manhattan Film Festival - Best Comedy Short
Online Film & Television Association - Best Actor in a New Comedy Series
TV Guide Awards- Actor of the Year in a New Series
Nominations
He has been nominated for the following awards:
Golden Globes, USA - Best Performance by an Actor in a Television Series - Comedy or Musical
Daytime Emmy Awards - Outstanding Performer in a Children's Special
Gold Derby Awards - Drama Guest Actor
IGN Summer Movie Awards -Best TV Villain
Leo Awards - Best Short Drama, Best Direction in s Short Drama, Best Performance by Male in a Short Drama and Best Screenwriting in a Short Drama
Online Film & Television Association - Best Guest Actor in a Comedy Series
Satellite Awards - Best Performance by an Actor in a Series, Comedy or Musical
Teen Choice Awards - Choice TV Villain
TV Guide Awards - Breakout Star of the Year
Wife and children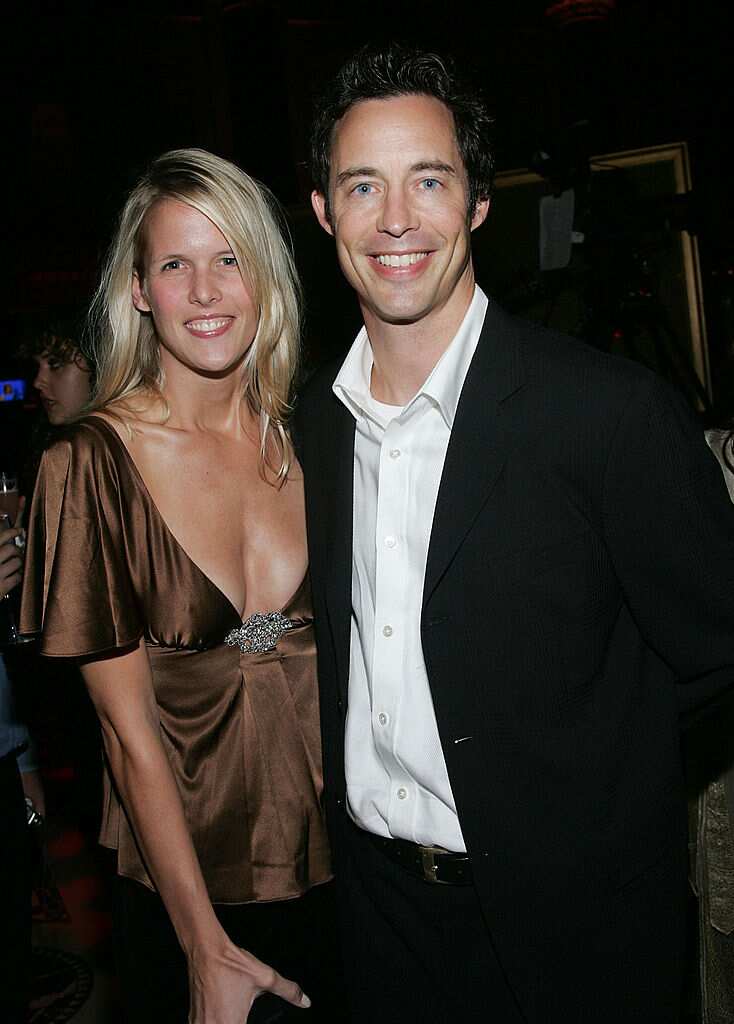 The super-talented actor exchanged vows with Maureen Grise on 31st July 2004. The wedding ceremony took place in a Catholic church at Nantucket, Massachusetts.
Even though Tom Cavanagh wife is not popular in the media, she has been working in one of the most prominent sports magazines for more than two decades. Maureen is a photographer and image editor for Sports Illustrated.
So far, the duo has welcomed four children together. Tom Cavanagh children are:
Alice Ann (daughter) - Born on 10th February 2006
Thomas Cavanagh Jr. (son) - Born on 29th June 2007
James Joseph (son) - Born on 5th August 2009
Katie Cavanagh (daughter) - Her date of birth is not known to the public
Body measurements
Apart from his end to end smile and blues eyes, Tom Cavanagh height is one of his other striking features. He is six feet tall and weighs 75kg.
Net worth
Tom has been in the entertainment industry for quite a while now. He has played both major and minor roles, and this has earned him quite a significant amount of money. As of 2020, Tom Cavanagh net worth is $4 million.
Tom Cavanagh is one of the highly-sought-after Canadian actors in the film industry. His excellence shows in both the numerous roles he has played and the awards he has received. He has risen steadily from playing minor roles to becoming one of the best present-day lead actors.
READ ALSO: Fireboy DML biography: Age, real name, girlfriend, Apollo album
Legit.ng recently covered the story of Fireboy DML, one of the fast-rising Afro-Life singers from Nigeria. The musician became popular following the success of his single titled Jealous.
You will be surprised to find out that the celebrity is only 24 years old, but he has made significant achievements in his career. The musician recently released his sophomore album, Apollo. Apollo was released on August 20, 2020, under the YBNL Nation record label. The 17-track album comes after the success of his debut album Laughter, Tears & Goosebumps, which was released on November 29, 2019 .
Source: Legit.ng