Fox News Gillian Turner bio: age, height, measurements, husband
Despite the widespread and highly-efficient internet, people continue to watch various TV programs. The news report is the most highly demanded programme on television because people always want to know what is going on in the world. There should be no question about who is Gillian Turner among news lovers. She is one of those beautiful ladies we see everyday. If you want to know more about her personality and private life, read on.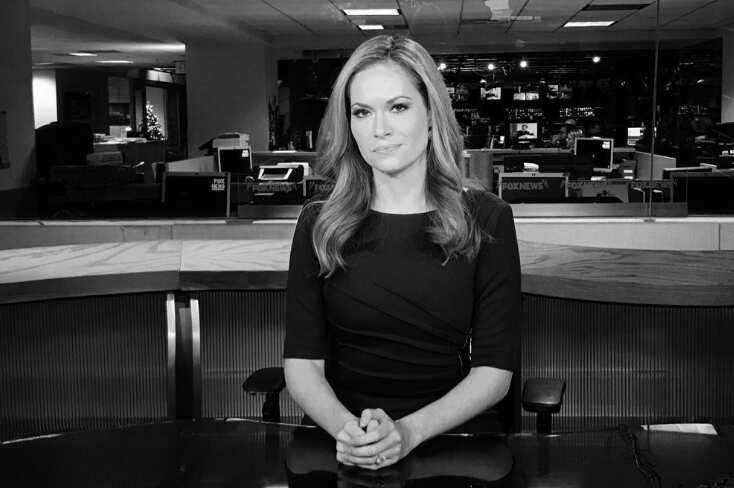 News correspondents who work on the big state channel are easily recognisable. The level of their popularity is almost the same as musicians, actors, and politicians. This statement also relates to Gillian Turner Fox News Channel reporter. This channel has broadcasted from 1996 and covers not only the territory of the USA. It explains the raising interest in her personality.
How old is Gillian Turner: age, biography, and career
Gillian Turner birthday was on the 6th of September, 1982. So Gillian Turner age is 36. People say that she looks gorgeous and younger than her real age. It is a big plus for her career as a media personality. One of the basic requirements for TV workers is to have a nice, beautiful and tidy look.
If you are interested in Gillian Turner measurements, we are glad to provide you with this information. The lady is slim and has an hourglass figure. Regarding Gillian Turner height is 5 feet 7 inches, her weight is no more than 58-60 kilograms.
Her appearance closely resembles the Caucasian race, but the place of her birth is Cape Town, South Africa. Gillian's mother worked as an author and received a chance to move to New York. The family changed their residence when Gillian was young, so she was lucky to get the primary education in this city. It played well for her: Gillian became a well-rounded person and got into Columbia University by herself.
She has been interested in ballet dancing since studying at school. Inspired by famous dancers, Gillian decided to go pro and danced in Pennsylvania Ballet even after graduation.
In Columbia University she studied Comparative Politics and received the Bachelor's degree in it. To obtain a Master's degree, she returned to her hometown and applied for admission to the University of Cape Town. After graduation, she received a degree in African Security Studies. The excellent knowledge in several spheres of social life pawed her the way for politics.
READ ALSO: Mina Kimes bio: age, height, ethnicity, husband
Her first place of work was connected with the Albright Group, LLC Department of Human Right and Labor. After it, she continued to work in National Congress as a servant in the Office of Minority Leader in the House of Representatives. Her service in White House with the National Security Council (NSC) lasted four years. During this period Gillian served in two presidential administrations:
J. Bush administration — the position of Research Assistant and Staff in the office of NSA
B.Obama administration — Acting Director for Legislative Affairs with the National Security Council
The Bush administration estimated her work and earned her the National Security Council Outstanding Service Award, which is considered very prestigious. It motivated the lady to work harder, and after rewarding, he travelled with President intending to resolve different issues. Gillian visited more than ten countries around the world.
Now Gillian Turner political affiliation is determined: she shares the views of Independence Party of America. Her position has emerged in the years of working in presidential administrations.
The next career stage of Gillian Turner was direct work with Jim Jones founder of the Jones Group International. This organisation aims to provide National Security and Foreign Policy in associated countries.
For all years of work, Gillian has earned more than 1.5 million dollars. It is believed that her annual salary is 300,000 dollars. However, the average yearly salary of a senior correspondent at Fox News is almost 116,000 dollars.
Gillian Turner Fox News career
In 2014, after joining Fox News Gillian Turner obtained a position of the contributor. Her task was to make reports concerning senior officials and politicians from the Washington D.C. According to the Gillian Turner bio uploaded in the Fox News Channel in 2017, she was upped to a full-time news correspondent Now she is Washington correspondent only. Gillian showed up at the following TV programs:
The Five
Fox&Friends
America's News HQ
Fox News Alert
America's Newsroom
Special report
Spin Cycle
Fox News Sunday
Current Instagram posts of the lady show that she is still working with the Fox News.
Is Gillian Turner married or not?
Many years in a row mass media tries to identify Gillian Turner fiance. They made the attempts to do this even at the time she worked in Congress. It is not so easy as it seems because Gillian is not one of those persons who make their private life public. However, starting from 2015, from time to time her Twitter posts indicated that the woman was in a relationship.
In September 2015, in her tweet, the reporter expressed t views of the American author, Elizabeth Gilbert. She wrote,
"my fiancé says 'she's like #StarWars for women!"
In August 2016, the lady replied to one of her followers on Twitter. The follower asked Gillian if she wanted to adopt two Cocker Spaniels. She responded that even though she would love to have the two pets join her family, her fiance would not agree. Gillian wrote the following:
"I would love nothing more but my fiancée would leave me if we got another."
In December 2016, the reporter was noticed on one of her pictures wearing a ring on her ring finger.
Several sources did some searching and assumed that the fiance of Gillian Turner is Alex Kramer. The couple is believed to live together. The photos of the same locations and Gillian's dogs in Alex's Instagram profile can easily prove it. The man was the creative director of the Strika Entertainment; now he heads the Optoro. These two engaged in 2016, but it is believed that Alex is not Gillian Turner husband yet.
The numerous posts on Instagram show us that the dogs are Gillian's biggest love. She also names herself a 'dog mother.' The lady has Havanese dog and Boston terrier and likes to share the plenty of their photos with her followers. All her social media, including Twitter profile and Instagram, show how much the lady loves her pets.
Now you know more about Gillian Turner, the person who tells you about the main events in the world everyday. We hope this information was interesting to you.
READ ALSO: Fox news Jillian Mele bio: age, height, measurements and hot photos
Source: Legit.ng