Weird Al Yankovic biography: Age, height, net worth, discography
Alfred Matthew Yankovic, widely known as "Weird Al" Yankovic, is a veteran comedy musician and acclaimed parody artist. With over 12 albums, a full career spanning more than 20 years, and four Grammy awards, Yankovic is one of the best-known comedic musical performers in the world. In total, Al has sold more than 13 million albums, making him the biggest-selling comedy artist in music history.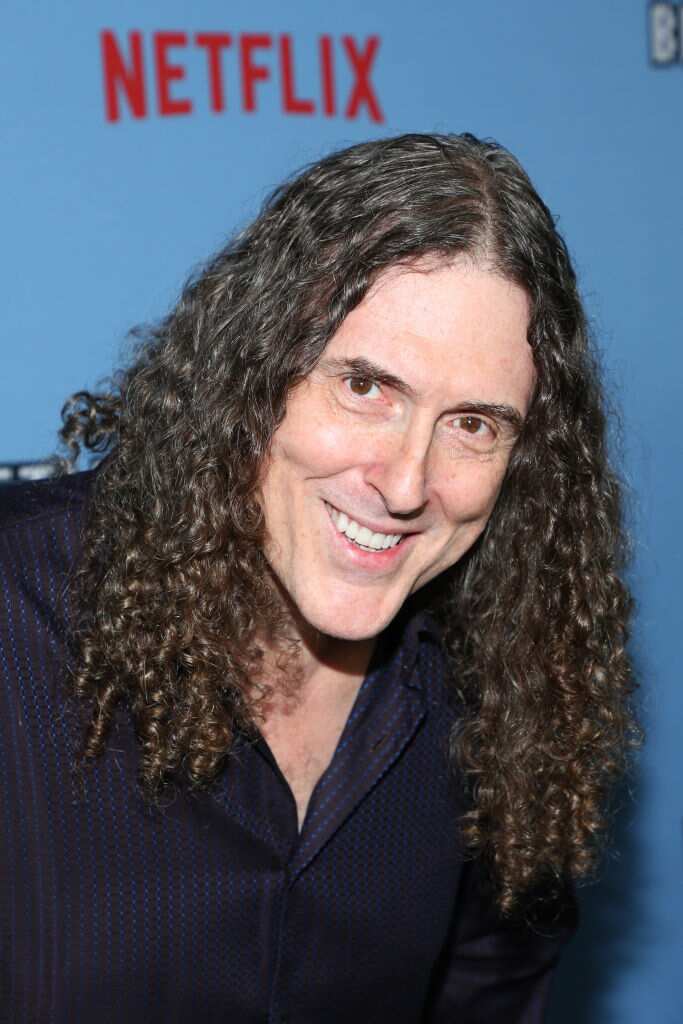 Few would have guessed that "Weird Al" Yankovic - who as a shy, accordion-playing teenager, got his start sending in homemade tapes to the Dr. Demento Radio Show - would go on to become a pop culture icon and the biggest-selling comedy recording artist of all time, with classic song and music video parodies such as Eat It, Like a Surgeon, Smells Like Nirvana, Amish Paradise, White & Nerdy, and Word Crimes.
Profile summary
Birth name: Alfred Matthew Yankovic
Date of birth: October 23, 1959
Birthplace: Downey, California, USA
Nicknames: The Weird One, The Boneless Boy, The King of Parody
Zodiac sign: Scorpio
Height: 6' (1.83 m)
Genres: Parody comedy polka
Occupation: Comedian, Film Actor, Music Producer, Songwriter, Singer
Instruments: Vocals accordion keyboards theremin
Years active: 1976–present
Labels: Rock 'n Roll Capitol Placebo TK Scotti Brothers Volcano RCA
Associated acts: Dr. Demento Jon Schwartz
How old is Weird Al?
Alfred Matthew Yankovic was born on October 23, 1959, in the Los Angeles suburb of Lynwood. As of 2020, Weird Al age is 61 years old.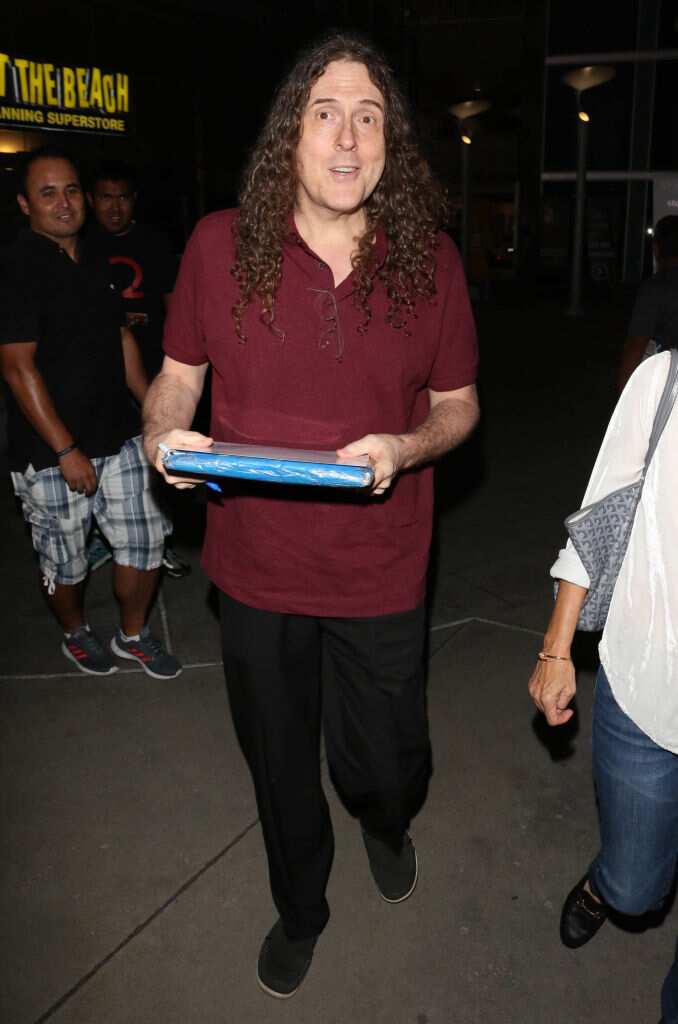 Background and family
Weird Al was born to Mary Elizabeth (Vivalda) and Nick Louis Yankovic. His father was of Yugoslavian descent and had moved to California after serving in World War II. His mother was half Italian and half English. As such, Al is of Yugoslavian, Italian, and English descent.
Weird Al got his first accordion lesson on October 22, 1966, one day before his seventh birthday.
He first took up the accordion when a salesman came around to solicit business for a music school.
As a child and young teen, Al watched a lot of television, which gave him much inspiration for his career. He also became a fan of musicians and comedians like Allan Sherman and Spike Jones.
Education
After an extraordinary career at Lynwood High School, where Al graduated as valedictorian (when he was just 16), he attended the California Polytechnic State University in San Luis Obispo to study architecture, a field he is said to have chosen because it was listed first in the catalogue (although he has said that he really chose it on the advice of a guidance counsellor). He graduated with honours.
It was at Cal Poly that Al had a radio show and earned the nickname "Weird Al".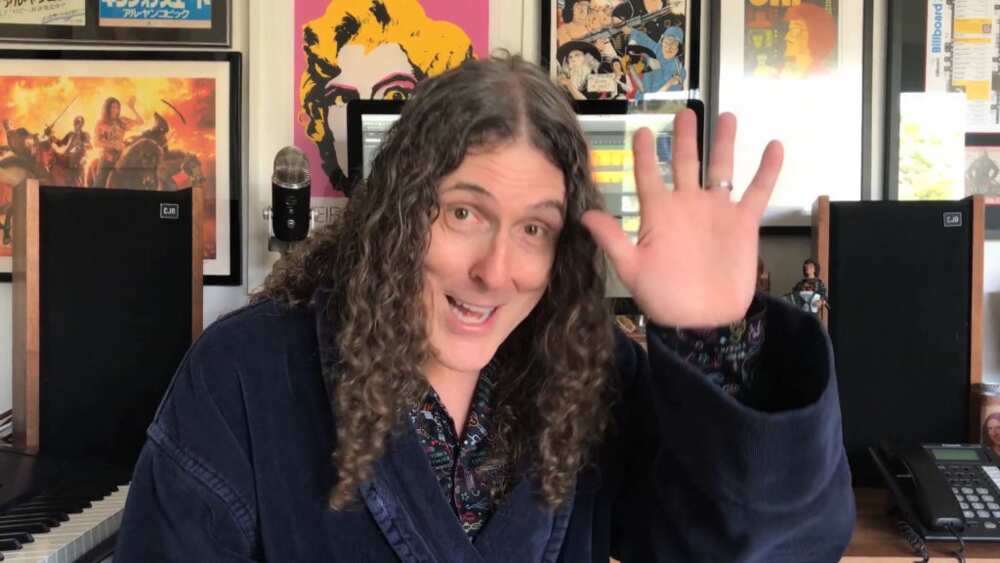 Career
In high school, Al was a part-time accordion teacher and occasional accordion repo-man. After graduating from college, Al decided that architecture was not for him, so he worked for a few years in the mailroom and later at a desk job for a large radio syndication company in Culver City, California.
Although Al had sent tapes to Dr. Demento in the past, it was at Cal Poly where he recorded his first real published piece, a parody of the popular My Sharona by The Knack, called My Bologna.
After the astounding success of that song, Al began his phenomenal career, which has spanned 12 albums, numerous compilations, a box set, movies, videos and edible underwear.
His other well-known parodies include Another One Rides the Bus (Queen's Another One Bites the Dust); Eat It (Michael Jackson's Beat It); I'm Fat (Jackson's I'm Bad); and Amish Paradise (Coolio's Gangsta's Paradise)
In addition to his 1989 cult-hit feature film UHF, his late 1990s CBS Saturday morning series The Weird Al Show and numerous AL-TV specials he has made for MTV and VH1 over the years, Yankovic has remained a staple of film and television.
Al can be heard as the voice of the titular character in Disney XD's animated series Milo Murphy's Law. His additional voiceover work includes Gravity Falls, Wander Over Yonder, Adventure Time, My Little Pony: Friendship is Magic, The 7D, Teen Titans Go!, We Bare Bears, Pig Goat Banana Cricket, Uncle Grandpa, Voltron: Legendary Defender, Bojack Horseman, and the DC animated feature Batman vs. Robin.
Yankovic added New York Times bestselling author to his resumé in 2011 with the release of his children's book, When I Grow Up (HarperCollins), followed two years later by My New Teacher and Me!
2012 saw the release of Weird Al: The Book (Abrams), an illustrated hardcover on Al's life and career, and in 2015, Yankovic became not only MAD Magazine's cover boy but the first guest editor in their 63-year history.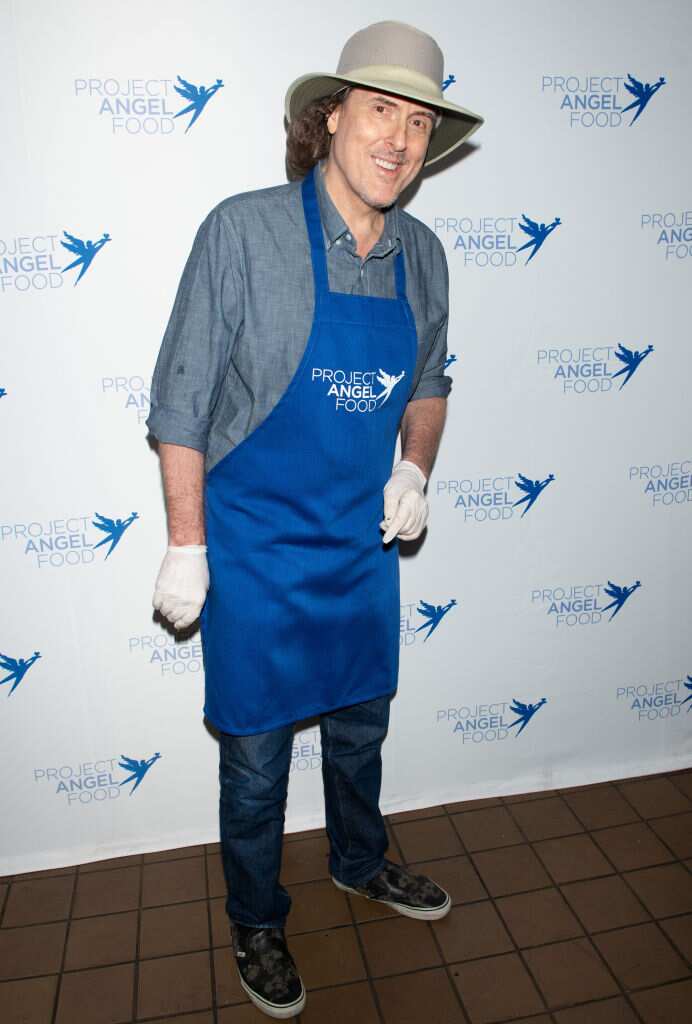 Weird Al discography
Here is a list of the most popular Weird Al songs and albums
Weird Al Yankovic songs
Eat It
Ricky
I Lost on Jeopardy
Fat
Smells Like Nirvana
Like a Surgeon
Christmas at Ground Zero
Amish Paradise
Living With a Hernia
UHF
Word Crimes
Whatever You Like
White & Nerdy
Canadian Idiot
King of Suede
Another One Rides the Bus
Yoda
Jurassic Park
One More Minute
The Saga Begins
Dare to Be Stupid
Everything You Know is Wrong
Money for Nothing/Beverly Hillbillies
Headline News
Bedrock Anthem
Weird Al albums
"Weird Al" Yankovic - 1983
In 3-D - 1984
Dare to Be Stupid - 1985
Polka Party! - 1986
Even Worse - 1988
Prokofiev: Peter and the Wolf/Carlos: The Carnival of Animals Part Two - 1988
UHF - 1989
Off the Deep End - 1992
Alapalooza - 1993
Bad Hair Day - 1996
Running with Scissors - 1999
Poodle Hat - 2003
Straight Outta Lynwood - 2006
Alpocalypse - 2011
Mandatory Fun - 2014
Weird Al net worth
According to Celebrity Net Worth, Weird Al Yankovic net worth is $20 million.
Personal life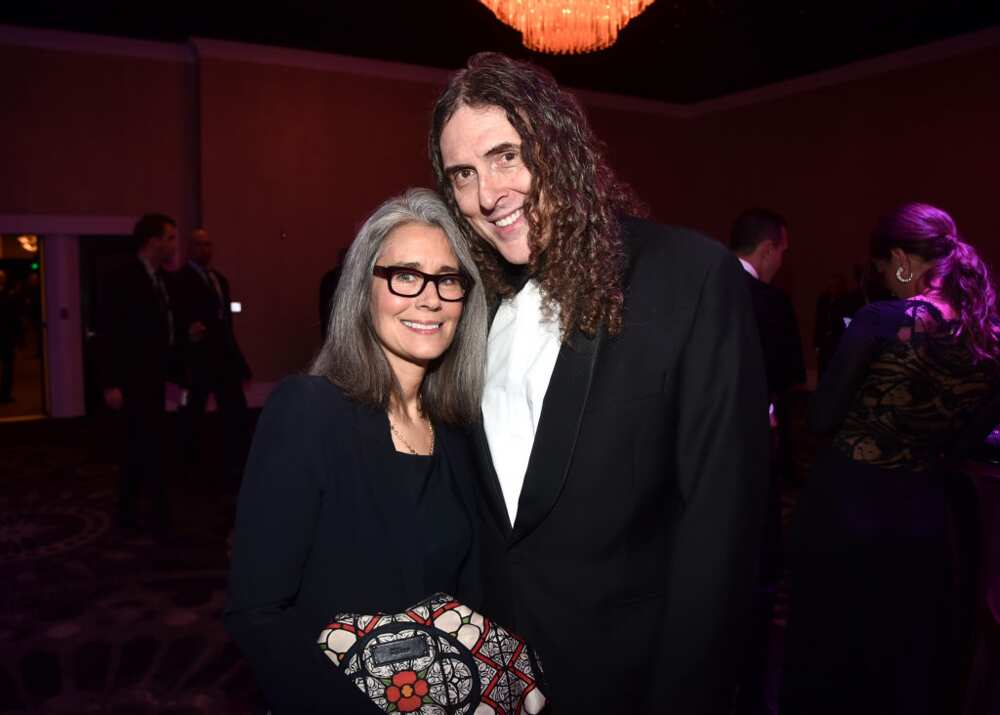 Yankovic married Suzanne Krajewski on 10 February 2001. The couple has a daughter, Nina Yankovic, who was born on February 11, 2003.
Nina Yankovic age as of 2020 is 17 years.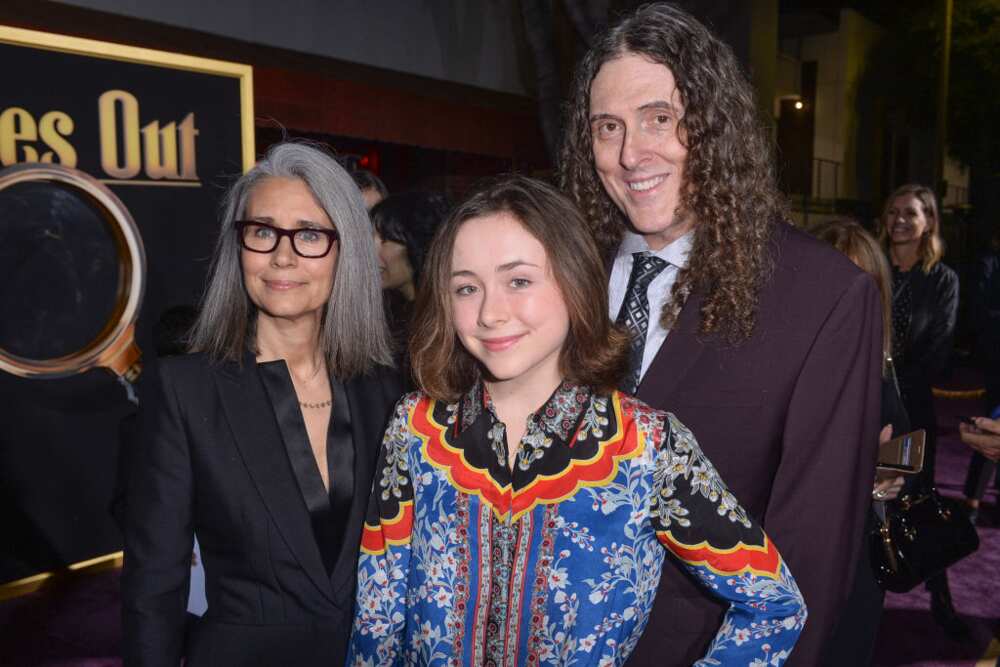 Body measurements
Al is 6′-0″ tall and weighs around 185 pounds. He has brown eyes and naturally curly reddish-brown hair. His shoe size is 10½, his underwear size is Medium, and his shirt size is usually L or XL.
"Weird Al" Yankovic is one of America's leading parodists who has recorded more than 150 parodies and original songs. He is a singer, songwriter, producer, and author with a lot to be proud of.
READ ALSO: John Wayne children: Who are the descendants of the legendary actor?
John Wayne was one of the biggest movie stars for over three decades. He starred in movies like Stagecoach, Sands of Iwo Jima, Hondo, The High and the Mighty, True Grit, and so many more. The actor died on June 11, 1979, at the age of 72 due to cancer. He was survived by his seven children from two of his three marriages.
Who are John Wayne's children, and who are their mothers? Legit.ng tells it all in the recently published piece about the actor's kids.
Source: Legit.ng