Viggo Mortensen bio: age, height, net worth, wife, children
Viggo Mortensen is an accomplished Danish-American actor. He doubles up as an author, poet, painter, musician, and photographer. Viggo is popularly known as Aragorn, a role he portrayed in The Lord of the Rings film series. The actor has, undoubtedly, gained international recognition due to his flawless work in the world of art and entertainment. However, how well do you know the star?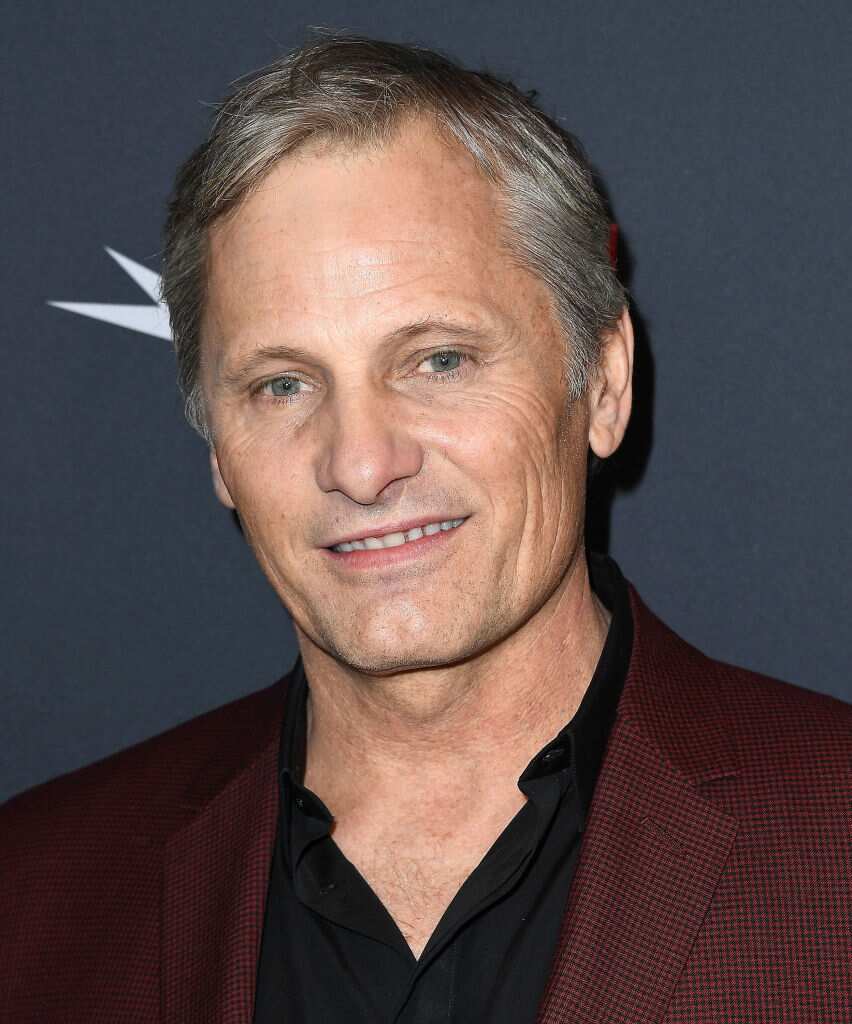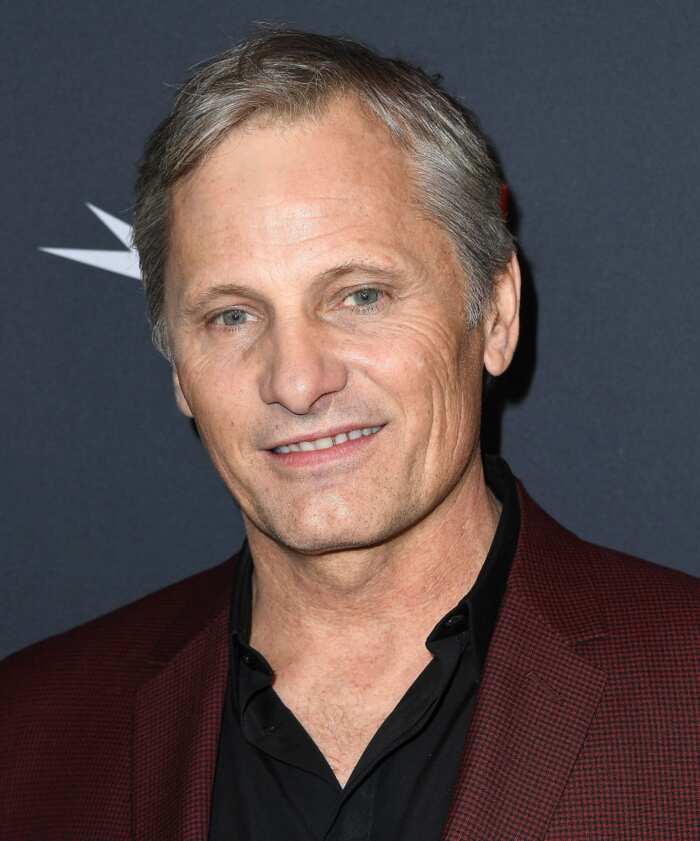 Mortensen, like some other successful people, started way back below before he became a celebrated actor he is today. He has gone through several ups and downs, but that did not deter him from pursuing his dreams.
The star has been in the limelight for more than three decades now, and he is still relevant. How does he manage his fame and time, considering he has the most-demanding careers ever? Well, Viggo Mortensen biography might help you to find out more about that.
Viggo Mortensen profile summary
Birth name: Viggo Peter Mortensen Jr.
Nicknames: Vigg, Guido, Cuervo
Date of birth: 20th October 1958
Place of birth: Manhattan, New York City, NY, USA
Age: 62 years old (as of 2020)
Zodiac sign: Libra
Spouse: Exene Cervenka (1987 to 1998), Ariadna Gil (2009–present)
Kids: One
Occupation: Actor, author, painter, musician, photographer
Height: 5' 11" (1.8 m)
Years active: 1984 - present
Nationality: Danish–American
Viggo Mortensen bio
The legendary actor was born on 20th October 1958 in Manhattan, New York City, NY, in the US. However, he was brought up in South America. The names of Viggo Mortensen parents are Grace Gamble, who is an American citizen and Viggo Peter Mortensen Sr, a Danish national.
He is the firstborn in his family. He has other two siblings whose names are Charles and Walter. Viggo Mortensen brothers were born in South America, where their parents had relocated to. During that time, his father was a manager in a chicken farm.
Unfortunately, at 11 years old, his parents separated due to reasons well to known to them. He spent his childhood time moving from one city to another. Some of the cities young Viggo Mortensen lived in, during his childhood years, are New York, Venezuela, Denmark, and Argentina.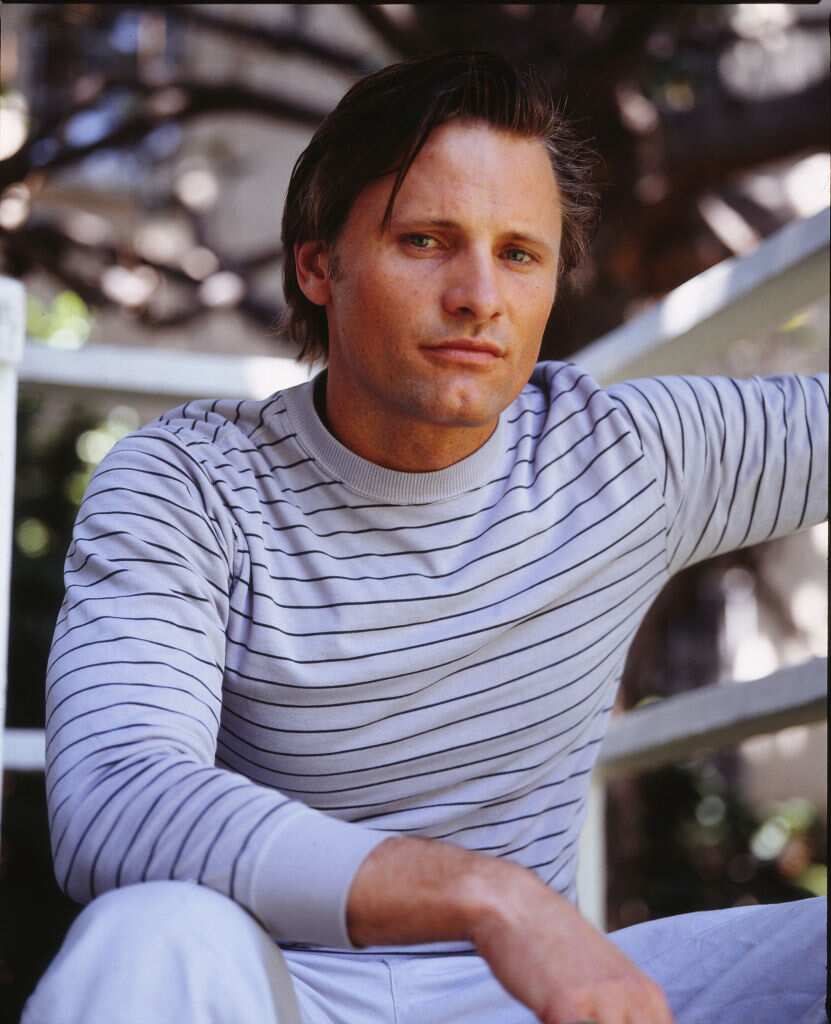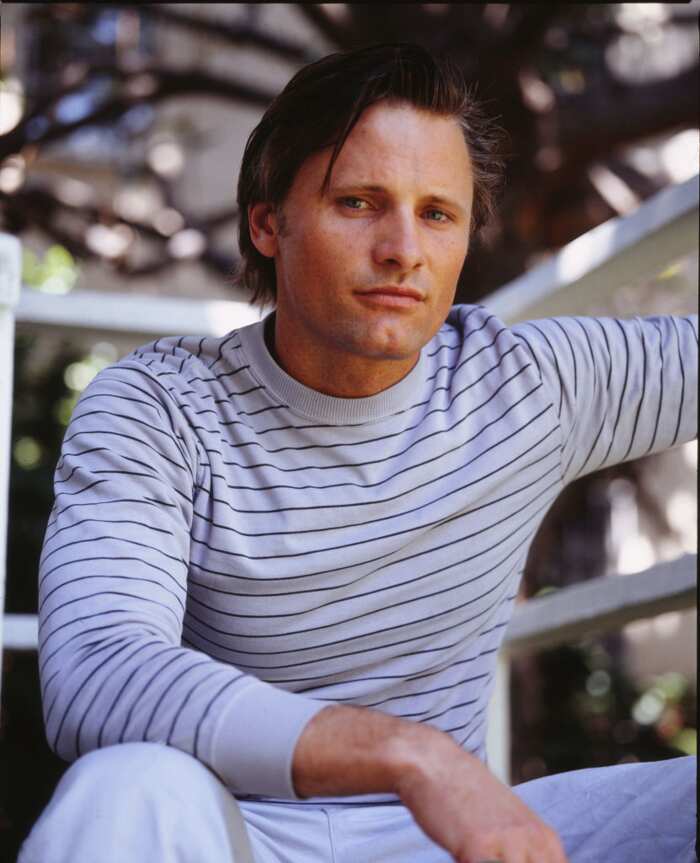 He ventured into the film scene after graduating. Previously, he tried different odd jobs, such as truck driving and selling flowers. Unfortunately, the odd jobs did not bring the satisfaction he was looking for in life because his dream was somewhere else.
How old is Viggo Mortensen?
Viggo Mortensen age is 62 as of 2020. The star celebrates his birthdays on 20th October.
Educational background
He attended Watertown High School, graduating in 1976. Further, he proceeded to St. Lawrence University. In 1980, he graduated with a Bachelor's degree in Spanish and Politics from the higher learning institution.
How tall is Viggo Mortensen?
Viggo Mortensen height is 5 feet 11 inches, which is equivalent to 1.8 m. On the other hand, he weighs 81 kg or 179 lbs.
In 2018, while shooting the Green Book film, he was forced to gain up to 45 pounds. He needed to add the extra weight because of the nature of the role he was assigned to portray.
Career
Viggo is not only a successful actor but also an accomplished author, photographer, poet, painter, and musician. His career can be divided into the following categories:
Acting
Mortensen is one of the celebrated actors around the world because of his flawless acting skills. He made his film breakthrough in 1985 in The Purple Rose of Cairo. Sadly, his scenes were deleted from the film.
In the same year, he received his first on-screen role playing Moses Hochleitner in Witness, a crime drama film. Approximately, two years later, he played a role in a play titled Bent, winning a Dramalogue Critics' Award.
He has since featured in several other films. Here is a list of Viggo Mortensen movies. They include: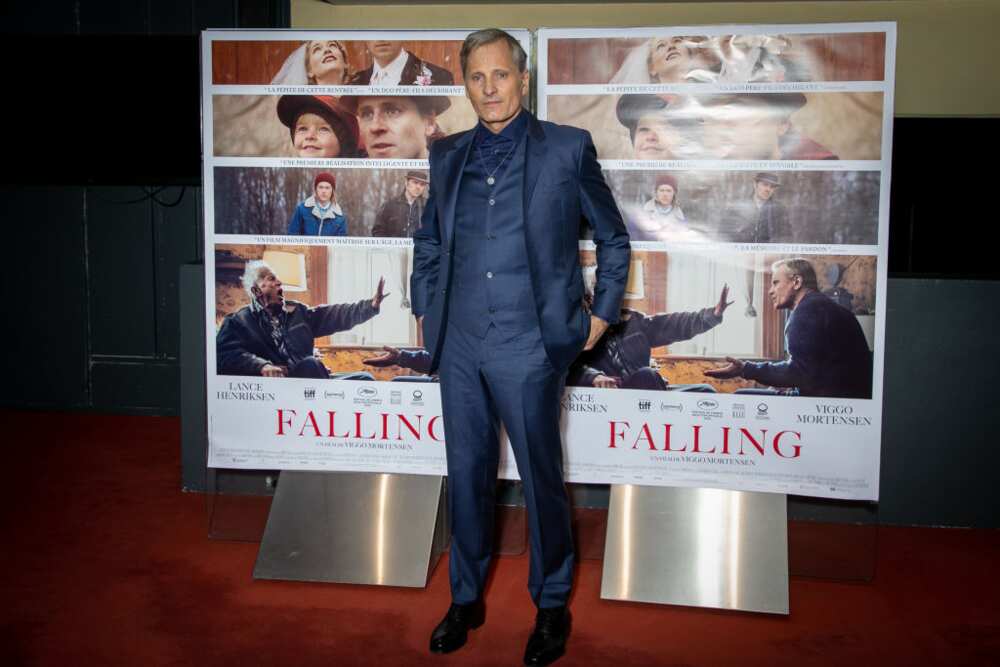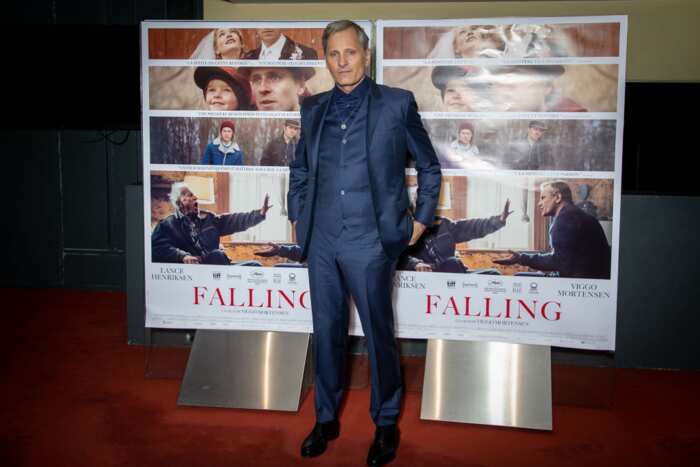 Witness (1985) - Moses Hochleitner
Crimson Tide (1995) – Weps
Gimlet (1995) - Hombre
G.I. Jane (1997) - Master Chief John James Urgayle
A Perfect Murder (1998) - David Shaw
The Lord of the Rings: The Fellowship of the Ring (2001) - Aragorn
The Lord of the Rings: The Two Towers (2002) - Aragorn
The Lord of the Rings: The Return of the King (2003) - Aragorn
Hidalgo (2004) - Frank Hopkins
A History Of Violence (2005) - Tom Stall
Eastern Promises (2007) - Nikolai
Appaloosa (2008) - Everett Hitch
The Road (2009) - Man
A Dangerous Method (2011) - Sigmund Freud
Far from Men (2014) - Daru
Captain Fantastic (2015)
Green Book (2018) - Tony Lip
Falling (2020) - John Peterson
Publications
He started writing short stories and poems from a tender age. After several years of acting, he earned enough money to establish Perceval Press. The press has helped many authors seeking to publish their work.
The first book published by the author is Ten Last Night, which is a collection of his poems. It was published in 1993. He uses the press to accomplish his other artworks such as photography.
Some of his other popular publications include That Turned Ugly Fast (2015), I Forget You For Ever (2006), Linger (2006), The Horse is Good (2004), The Horse Is Good (2004), Hole In The Sun (2003), and many more others. Most of his books are photography publications.
Paintings
Viggo is also an excellent painter. He has painted a few portraits you may want to have a look at. Below are Viggo Mortensen art portrait examples:
After Darkly Noon
Mother Memory
Elendil
Awards and nominations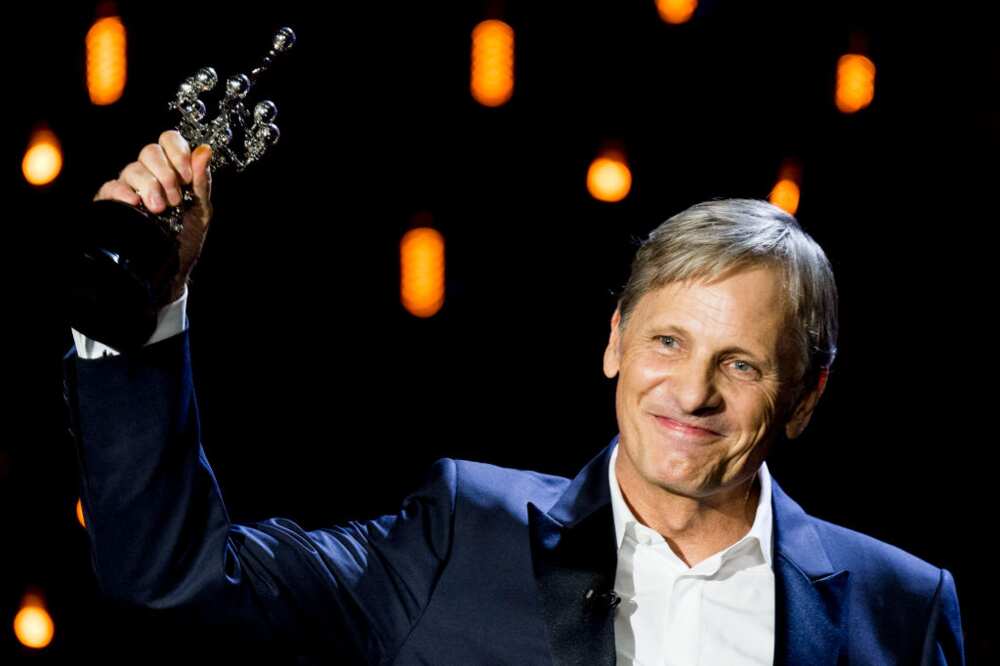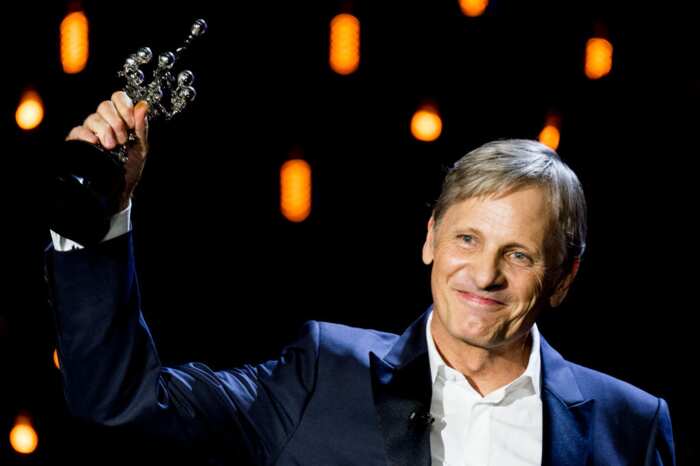 As of 2020, the actor has been nominated 115 times by different awards – he has been nominated thrice for Oscars. Similarly, he has bagged 41 awards. Some of the awards include:
2003: SFX Awards, UK - Best SF or Fantasy Film Actor (The Lord of the Rings: The Two Towers).
2003: Online Film Critics Society Awards - Best Ensemble (The Lord of the Rings: The Two Towers).
2009: Utah Film Critics Association Awards - Best Actor (The Road).
2017: Satellite Awards - Best Actor in a Motion Picture, Drama (Eastern Promises).
2018: Vancouver Film Critics Circle - Best Supporting Actor in a Canadian Film (A Dangerous Method).
2018: Phoenix Film Critics Society Awards -Best Actor in a Leading Role (Green Book).
2019: Screen Actors Guild Awards - Outstanding Performance by a Cast in a Motion Picture (The Lord of the Rings: The Return of the King).
Personal life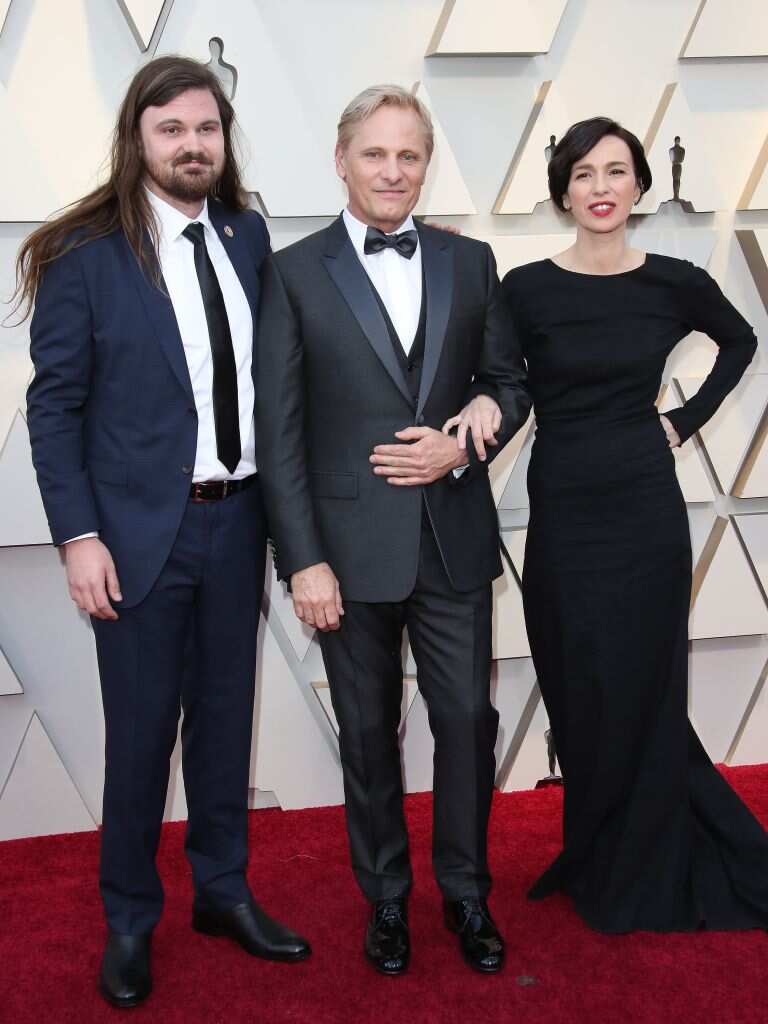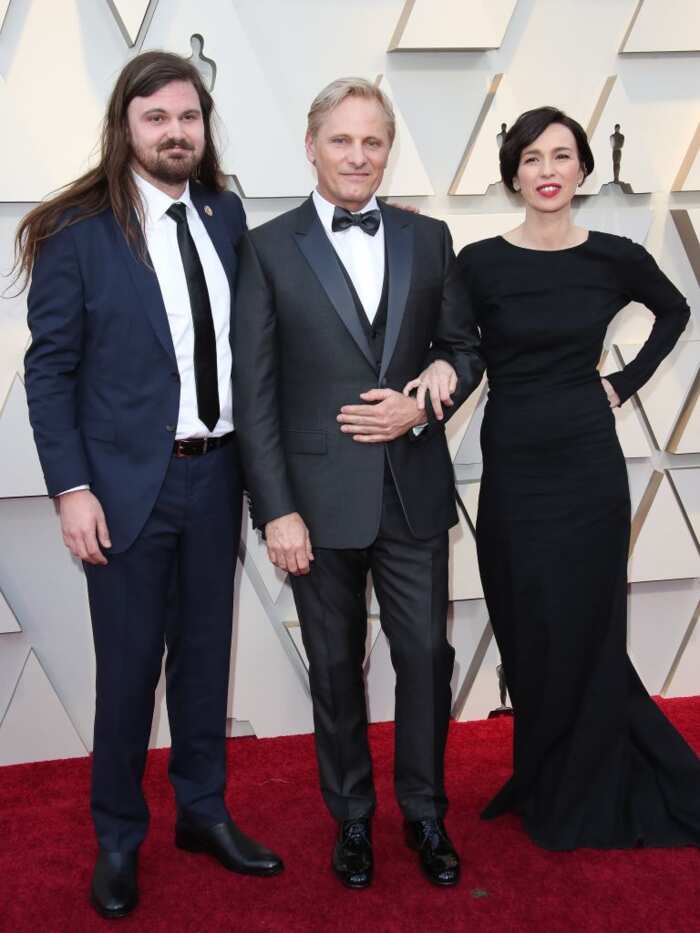 Is Viggo Mortensen married? Yes, he is currently married to Ariadna Gil. She is a Spanish actress. The pair tied the knot in 2009.
Previously, the film icon was married to Exene Cervenka. She is a singer, actress, and poet. Viggo Mortensen and Exene Cervenka divorced in 1997 – after 10 years of marriage.
Their union resulted in the birth of Henry Mortensen, who was born on 28th January 1988. He is 32 years old as of 2020.
Interestingly, Viggo Mortensen son is an actor like him and his mother. He featured in Crimson Tide (1995) as Henry Ince alongside his father.
Is Viggo Mortensen gay? No, he is straight. He has been married twice, and he has one child. Therefore, Viggo Mortensen gay rumours are baseless.
How wealthy is actor Viggo?
The Lord of the Rings film series actor is among the richest people in the entertainment scene. As of 2020, Celebrity Net Worth estimates Viggo Mortensen net worth to be $40 million.
Viggo Mortensen is a talented actor, photographer, and author with an inspiring story. He has been in the entertainment industry for more than three decades, and he has a lot to show for it.
READ ALSO: Michael Gambon bio: age, height, net worth, movies and TV shows
Legit.ng recently put together an informative article about Michael Gambon, who is an Irish-British actor. The 80-year-old has been in the film industry for five decades. The father of three was born in Dublin, Ireland and brought up in London.
He has featured in several movies such as the Harry Potter film series, The Singing Detective, and King of Thieves. The legendary actor has accumulated a substantial amount of wealth.
Source: Legit