Mary Lee Harvey bio: What is known about Steve Harvey's ex-wife?
Many people know about the famous American comedian and TV host Steve Harvey. However, few people know about his ex-wife Mary Lee Harvey, a make-up artist by profession. Steve and Mary were married for almost 10 years, but their relationship ended on bad terms. What else is there to know about Mary Lee beside her relationship with her famous ex-husband?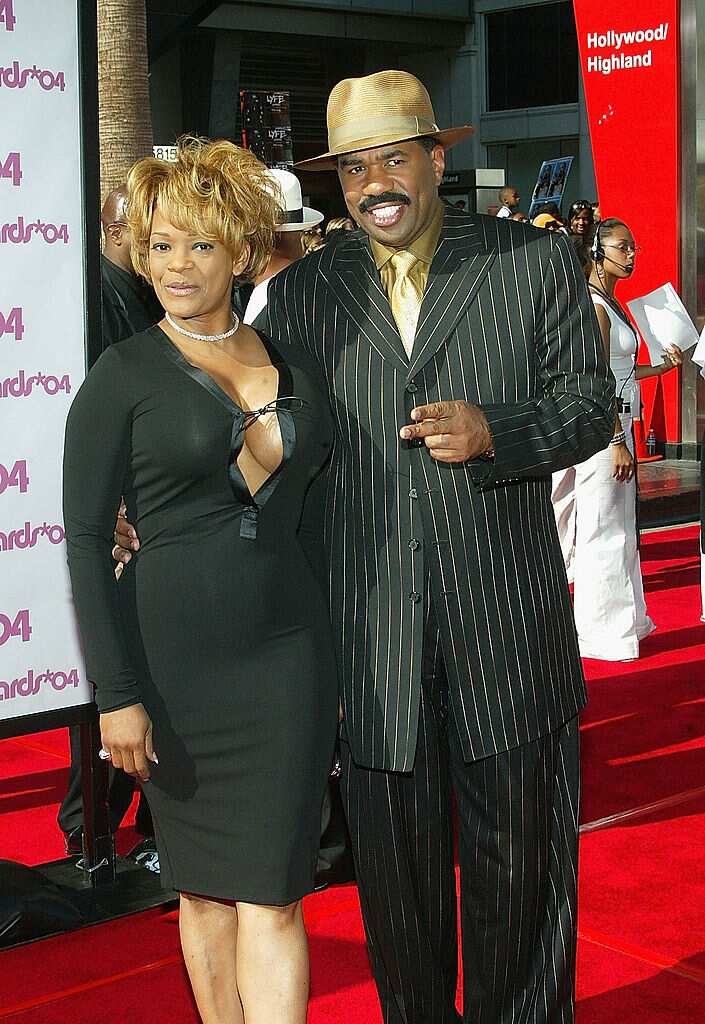 Being married to a famous person has its disadvantages and advantages. The advantages tend to be more, especially if you are not renowned like he or she is. Mary Lee is one of those people who have been affected drastically due to their spouse's fame.
Here is all you need to know about the former Steve Harvey spouse.
Profile summary
Full name: Mary Lee Shackleford
Date of birth: October 20th, 1960
Birthplace: Texas, United States of America
Nationality: American
Ethnicity: Afro-American
Profession: Makeup artist
Marital status: Divorced
Net worth: $500,000
Children: 1
Mary Lee Harvey biography
Here is a look at everything you need to know about Mary Lee - her career, and personal life.
Background
Mary Lee is 60 years old as of October 2020. She was born on October 20th, 1960, in Texas, USA. There is not much information about her childhood, parents, or siblings.
Career
Mary Lee is an American professional make-up artist and she makes a living out of it. Not much information is known about her career or if the she took up another job after her divorce from Steve.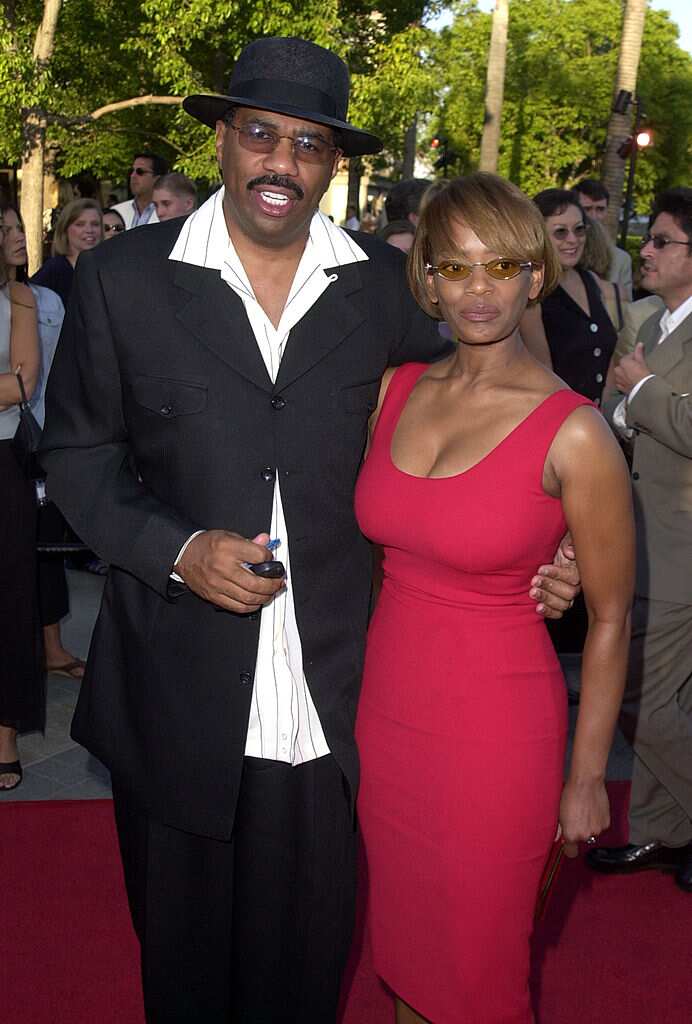 Mary Lee's relationship with Steve
Mary Lee met Steve in Arlington, Texas, while he was still working as a stand-up comedian in 1989. Mary Lee and Steve had an instant connection, and they fell in love at first sight.
Mary became Steve Harvey's wife in 1996. Before their marriage, Steve was a divorcee from his past marriage with Marcia Harvey.
Mary and Steve were together for a while and were blessed with a son by the name of Wynton in 1997. Like any marriage, their relationship had issues, and despite staying together for a long time, they divorced in 2005.
According to reports, many factors led to their break up, the major one being infidelity on Steve's side. After they divorced, the two had a custody battle over Wynton, who was eight years old. Steve ended up winning the fight in 2011 and took his son with him.
Steve Harvey wife was forbidden from talking about the matter regarding her divorce with Steve, an order that she ended up disobeying. She was arrested for contempt of court and violating the rules.
She was finally released, and since then, she has remained quiet and out of the media.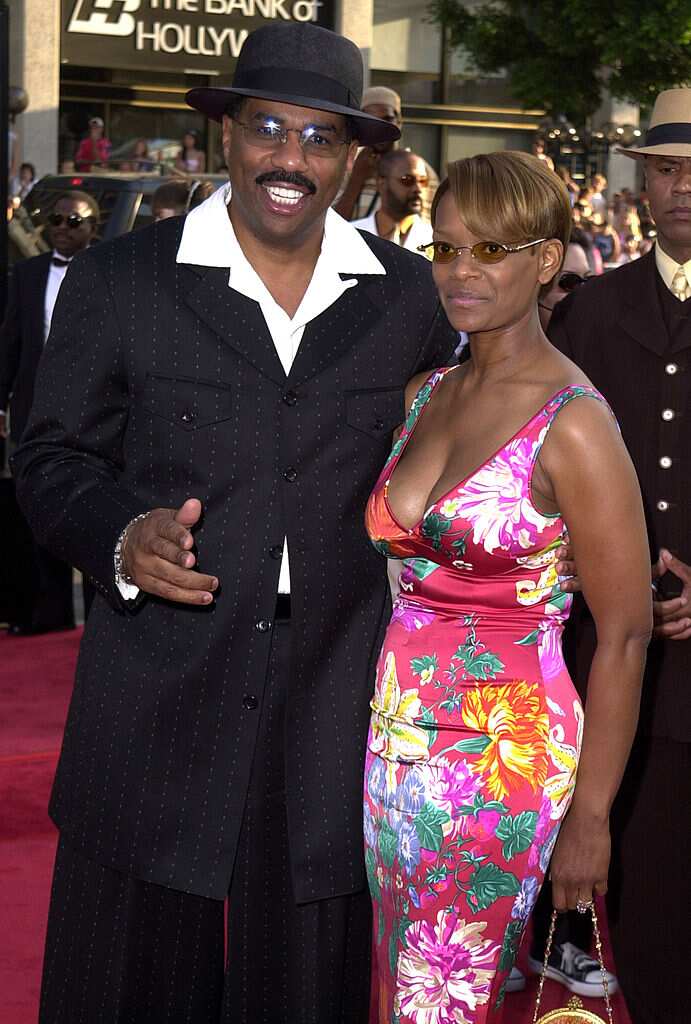 Children
The makeup artist has one son, Wynton, from her marriage to Steve. Wynton Harvey was born on July 18th, 1997. He is currently a student at Savannah College of Art and Design in Atlanta, Georgia.
Wynton is also a photographer who had a showcase of his photography works on July 14th, 2018, in Atlanta. He is also a fashion enthusiast and has done some modeling.
How many times has Steve Harvey been married?
Steve has been married three times. His first wife was Marcia Harvey. Marcia and Steve divorced after 14 years together.
His second wife was Mary Harvey, and his current wife is Marjorie Harvey, whom he married in 2007.
All Steve Harvey wives have children with the celebrity, and despite him divorcing his two wives, all of Steve Harvey marriages have had an impact on his life in one way or the other.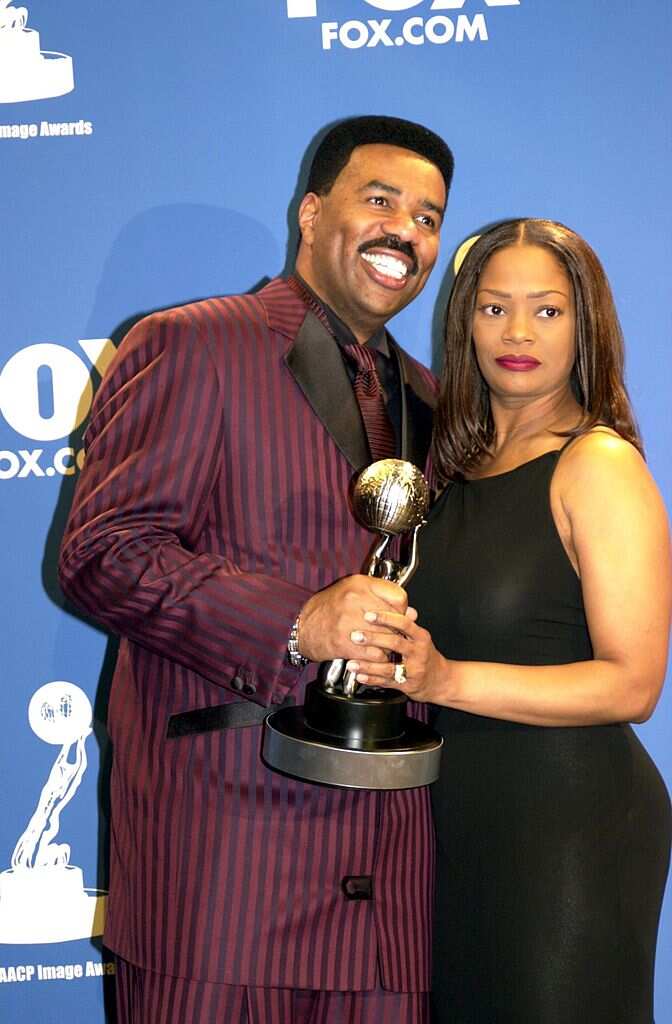 How much is Mary Lee Harvey worth?
It is reported that Mary received Steve's house and a welfare fee of $40,000 per month in the divorce. Her current net worth is estimated to be $500,000, earned through success in her various endeavors.
Mary Lee Harvey is an independent woman who is strong enough to overcome challenges in her life. She has managed to overcome all these challenges because of her self-determination and will to live a happy life.
READ ALSO: Fernanda Colombo biography: Who is the so-called hot referee?
Legit.ng recently reported about the life of Fernanda Colombo. People know her as the hottest football referee in the world.
Before becoming a referee, Fernanda Colombo made a name for herself as a model and sports journalist. How did she get so successful?
Source: Legit.ng