Fernanda Colombo biography: Who is the so-called hot referee?
As much as the world is used to seeing men in the football referee position, this is not always the case. Fernanda Colombo has gained worldwide attention for being an incredibly smart and attractive female referee. Who is this woman, and what is her story?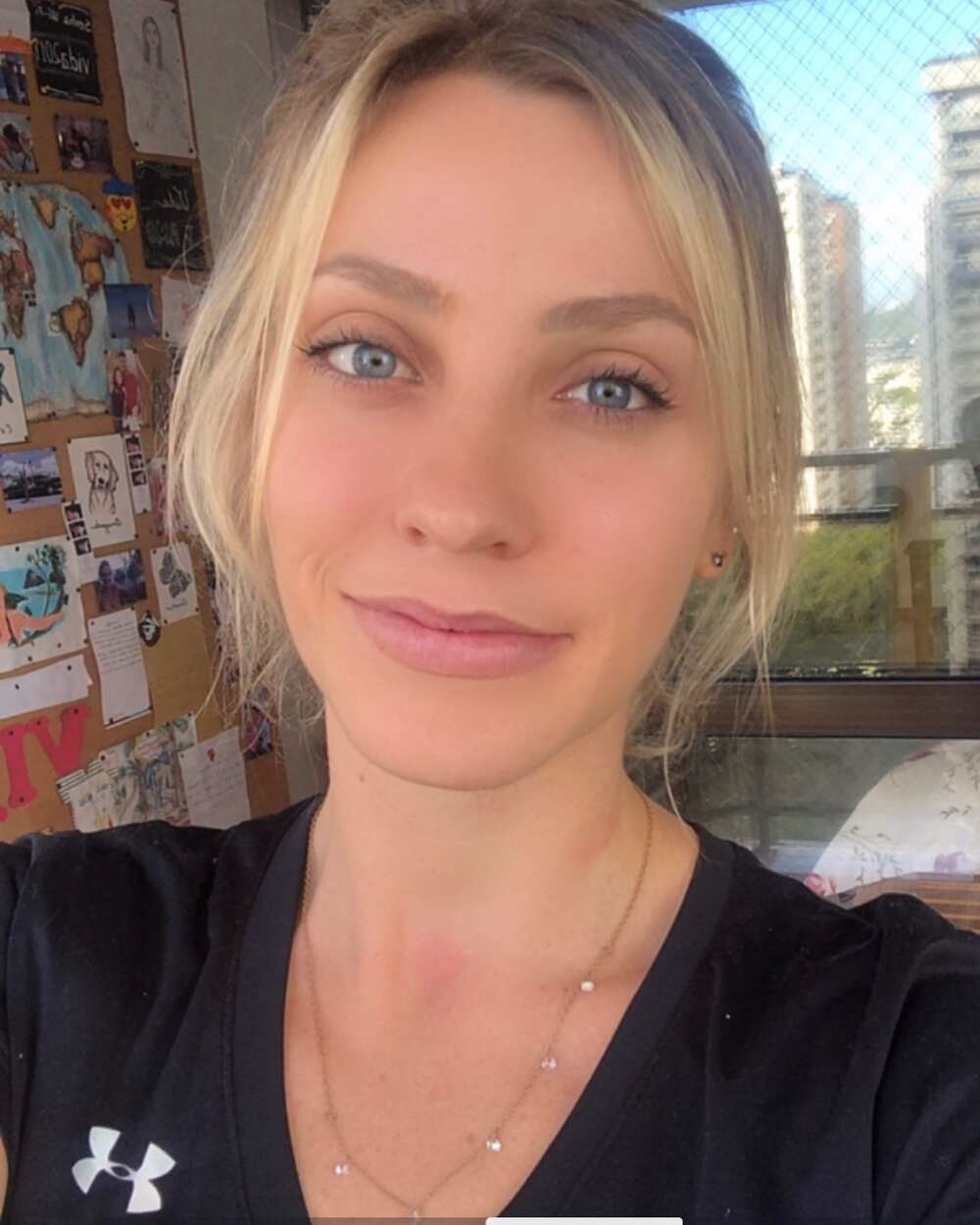 It is not every day that you see a woman in the referee position, but this is slowly changing. Fernanda Colombo referee career has proven to be quite successful, as she is now in the world's spotlight.
Profile summary
Full name: Fernanda Colombo Uliana
Birthday: April 24, 1991
Age: 29 years old (as of 2020)
Nationality: Brazilian
Birthplace: Brazil
Occupation: Football referee, sports journalist, commentator, model, Instagram personality
Instagram: @fernandacolomboreal
Husband: Sandro Meira Ricci (married in 2018)
Fernanda Colombo biography
Today, this woman is probably the best-known female football referee in the world, but this has not always been the case, as she has led a simple life.
She was born on April 24, 1991, in Brazil. She is 29 years old as of 2020.
Modelling career
The celebrity started out as a model and later became involved in the sports industry.
Back in her modelling days, she was a part of multiple photoshoots and campaigns. Her physical appearance was ideal for this job, as she is 5 feet 8 inches (1 m 72 cm) tall, weighs approximately 65 kg, and her body measurements are 36-25-36 inches.
Referee career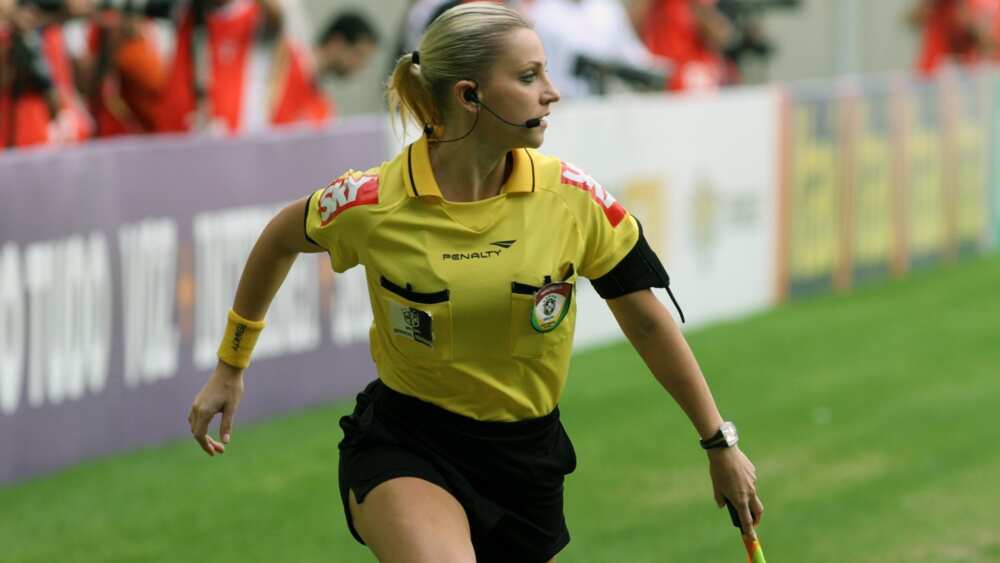 With time, she became a sports analyst and journalist and proved to be very knowledgeable in football. For a short amount of time between 2014 and 2017, she even played football herself.
As a female ref in a male-dominated industry, Fernanda has often been subjected to criticism. For instance, in 2014, she was criticized by the Cruzeiro director Alexandre Mattos for making a mistake in his team's game against Atletico Mineiro.
Her first referee success was during the Copa do Brasil. With time, she began serving at multiple official events, with the most prominent one being the 2018 World Cup in Russia.
Colombo also went viral after pulling a prank on Barcelona Sporting Club midfielder, Damian Diaz when she pretended to pull a card out of her pocket
However, after reaching into her pocket, she pulled out a handkerchief and wiped her face. This amused both the players and the audience, and later this moment went viral on social media, as many people shared the clip.
Fernanda Colombo hot looks and charismatic personality have made a lot of people fall in love with her. She has also gained an impressive fanbase on Instagram, where she posts about her personal life and work.
Yet, not all of the messages she has received throughout her career have been decent. Recently, she shared the story of how she received a disrespectful and immoral e-mail that made her feel terrible.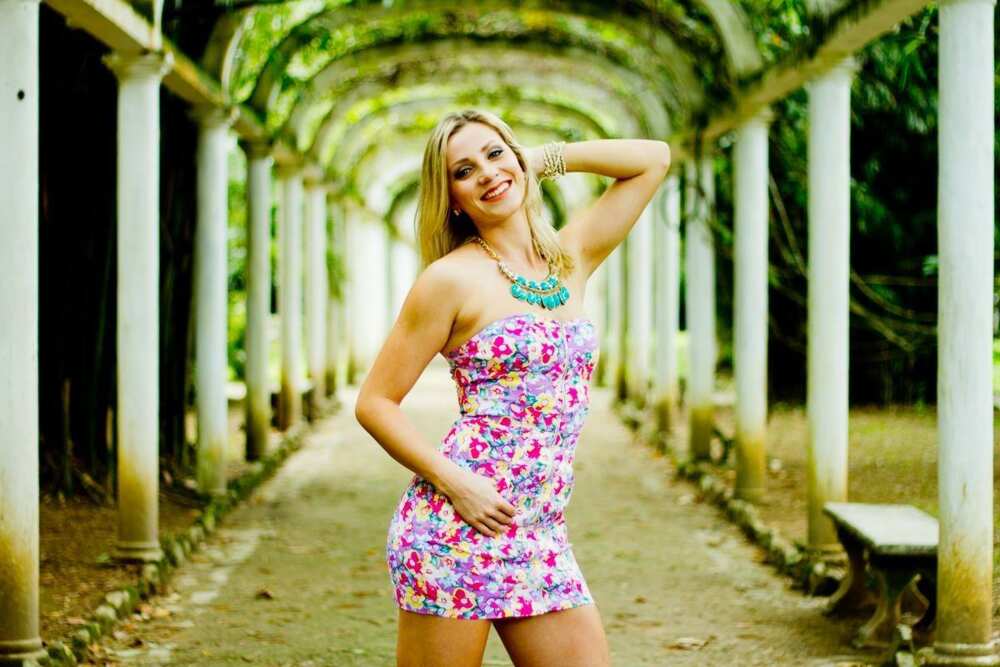 She received an unethical sexual proposal, where the anonymous sender suggested she meet with "clients" for money. He would offer her "seven thousand" of unspecified currency for each meeting.
As the ref stated, she only wants to do what she loves, and this is football and journalism. In conclusion, she asked people to respect the fact that she is more than just a hot referee.
Fernanda Colombo husband
The gorgeous football ref is a happily married woman. In 2018, she married Sandro Meira Ricci.
The two met at a hotel for the first time and quickly hit it off. With time, their communication led to marriage.
Sandro used to be a football referee, just like his wife, but he has retired since. Today, he is a TV Referring analyst at the Globo Network.
The exciting story of Fernanda Colombo proves that women can excel in any profession, even if it used to be a traditionally male one. She is an inspiring lady and a great role model for young girls.
READ ALSO: Crystal Espinal biography: Who is Tyreek Hill's ex-girlfriend?
Legit.ng recently reported about the life of Crystal Espinal, who used to be Tyreek Hill's girlfriend. The couple even had three children together, but then things went sour.
Crystal Espinal is a lady with an exciting biography, and the story of her relationship with Tyreek Hill is a very interesting one.
Source: Legit.ng