Laide Bakare biography: Age, parents, husband, daughter, net worth
Laide Bakare is an actress and producer, known for Mi' ofoworola (2005), Love You Forever (2003), and Mi' ofoworola 2 (2005). The actress is also a mother of three and one of the biggest stars in Nollywood. Here is Laide's story.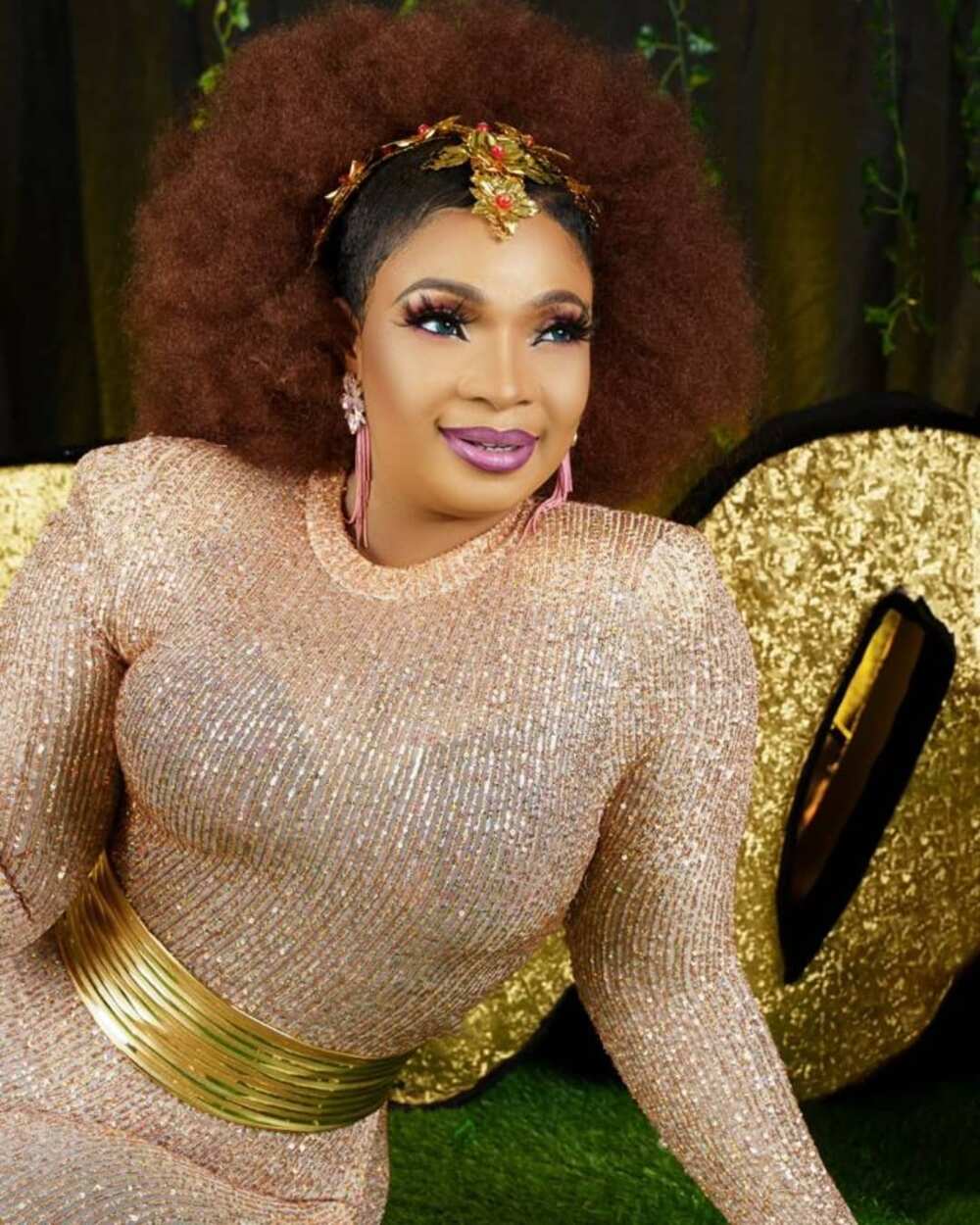 Laide is like no other. The lady is not only an actress, but she is also a producer, and according to her Instagram bio, she is an MC, director, and brand influencer as well - talk about being versatile! Here is Laide Bakare biography
Laide Bakare profile summary
Full name: Laide Bakare
Birthday: October 7, 1980
Birthplace: Oyo State, Nigeria
Occupation: Actress, MC, Director, Producer, Brand Influencer
Years active: 1999- present
Citizenship: Nigerian-American
How old is Laide Bakare?
The actress was born in Lagos State on 7th October 1980. Laide Bakare age as of 2020 is 40 years.
She is a native of Ibadan, Oyo State, in the Southwestern part of Nigeria.
Laide Bakare family and upbringing
Who are the actress' parents? And does she have any siblings?
Laide Bakare parents
Laide Bakare father is from Ibadan, Oyo State, and her mother is from Oshogbo in Osun State. Her father owns a hotel and construction company.
Speaking of how her parents feel about her being in the acting industry in an interview with the Sun Newspapers, Laide commented,
My parents never objected to my acting career. In fact, they supported my very first production. I remember my mum cooked for me on location. At the time, I was in school and my father had bought a camera for me to produce my movie. My dad has been supporting the movie industry for a long time. I will say from day one, my dad and mum had been there for me. They stood by me even when some actors were trying to look down on me because they thought that making movies is only for old people, but my parents encouraged me. Today, a lot of actresses have learnt from me to take bold steps.
Upbringing
The actress once revealed that her family consists of one boy and a couple of girls. Growing up, their street was named after her father, that is, Bakare Street.
Laide was also popular as a kid, but she tried to ignore it.
Education
After her secondary education, Laide obtained a degree in History and Strategic Studies from the University of Lagos. She also holds a diploma in Theatre Arts from the University of Ibadan, Oyo state.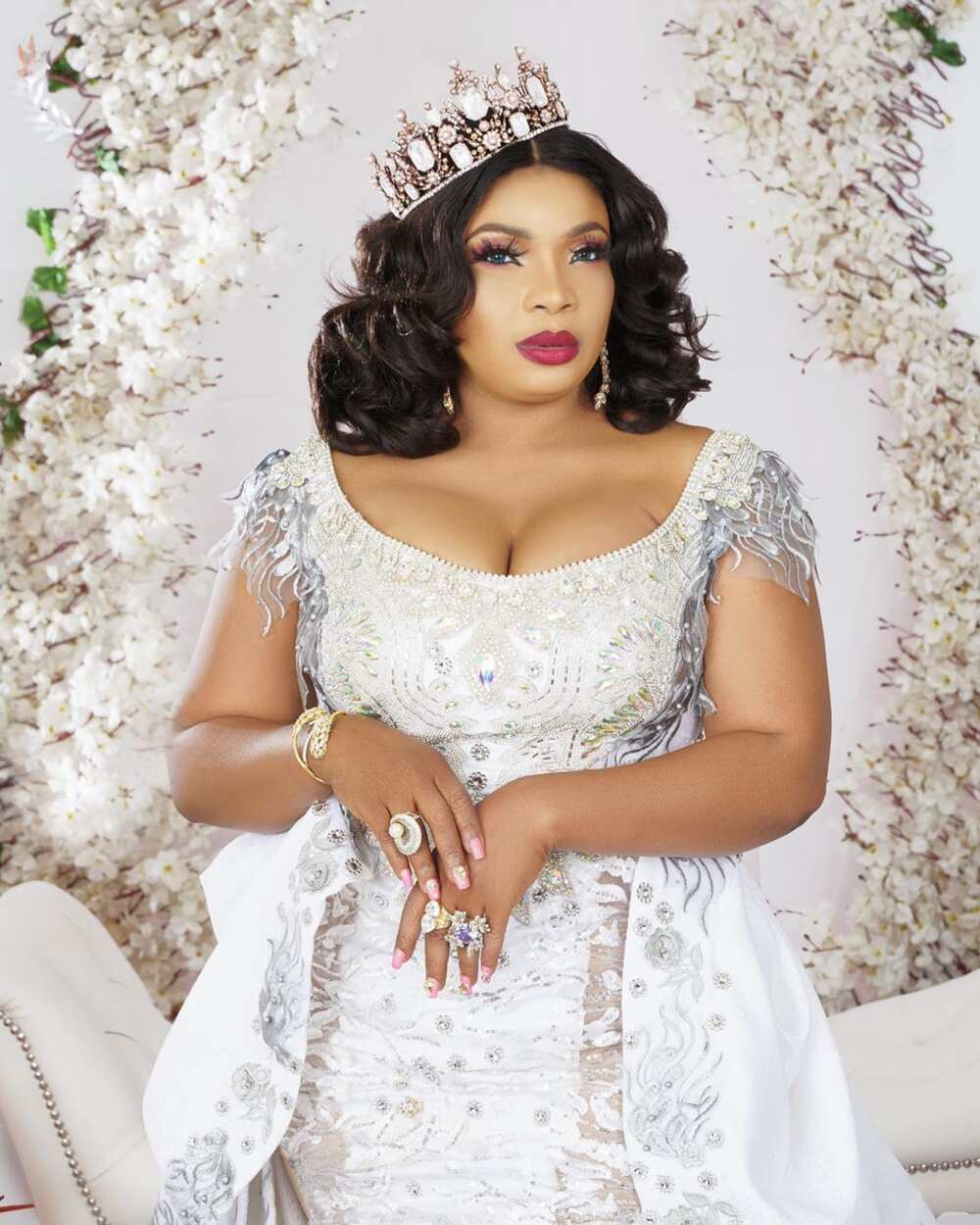 Career
Although Laide produced her first movie during her second year at the university, she first got into acting through her father who owns a hotel where movie actors lodge. She was fascinated by the acting that took place regularly at her father's hotel. She once revealed,
I never planned to go into acting. At a point I thought about going into politics, but I don't like Nigerian politics. My father owns a hotel and movie people used to come and shoot in the hotel. So, anytime they needed help, I was the one providing it for them. Among my father`s children, I was the only one that was assisting them. Then, I was a teenager, about 16 years old and was about to go to University of Ibadan to study Theatre Arts, most of them encouraged me to start acting while I was still in school.
The actress made her acting debut in Adeyemi, a movie produced by Muka Ray, in 1999.
Since then, she has featured mostly in Yoruba indigenous movies such as Asiri Owo (The Secret of Wealth), Okun Omo Iya (Family Ties), and Ore Meta (The three friends).
She has acted in the following:
2011 - Idamu ojo kan (Video)
2010 - Èbúté (Video)
2010 - Owowunmi (Video) (as Laide Bakare-Okunfulure)
2009 - Esin (Video)
2009 - Ìdàmu eléwòn (Video)
2008 - Adelebo (Video)
2008 - Atelewo eda (Video)
2008 - Femi oko mummy (Video)
2008 - Igba ewa (Video)
2008 - Mafi wonmi (Video)
2008 - Olo (Video)
2007 - Ebo isinmi (Video)
2007 - Èsè (Video)
2007 - Inu (Video)
2007 - Inu 2 (Video)
2006 - Uncle Femi (Video)
2005 - Mi' ofoworola (Video)
2005 - Mi' ofoworola 2 (Video)
2005 - Ofin kokanla (Video)
2005 - Ofin kokanla 2 (Video)
2005 - Royal Battle (Video)
2005 - Royal Battle 2 (Video)
2003 - Love You Forever (Video)
Laide has produced the following:
2006 - Adun ewuro (Video)
2006 - Adun ewuro 2 (Video)
2005 - Mi' ofoworola (Video)
2005 - Mi' ofoworola 2 (Video)
Other projects
The actress also owns a record label - SimLine Records. Speaking about the company, Laide revealed,
The company is borne out of my love for music and the arts. My interest is solely to help identify, grow and support talented youths.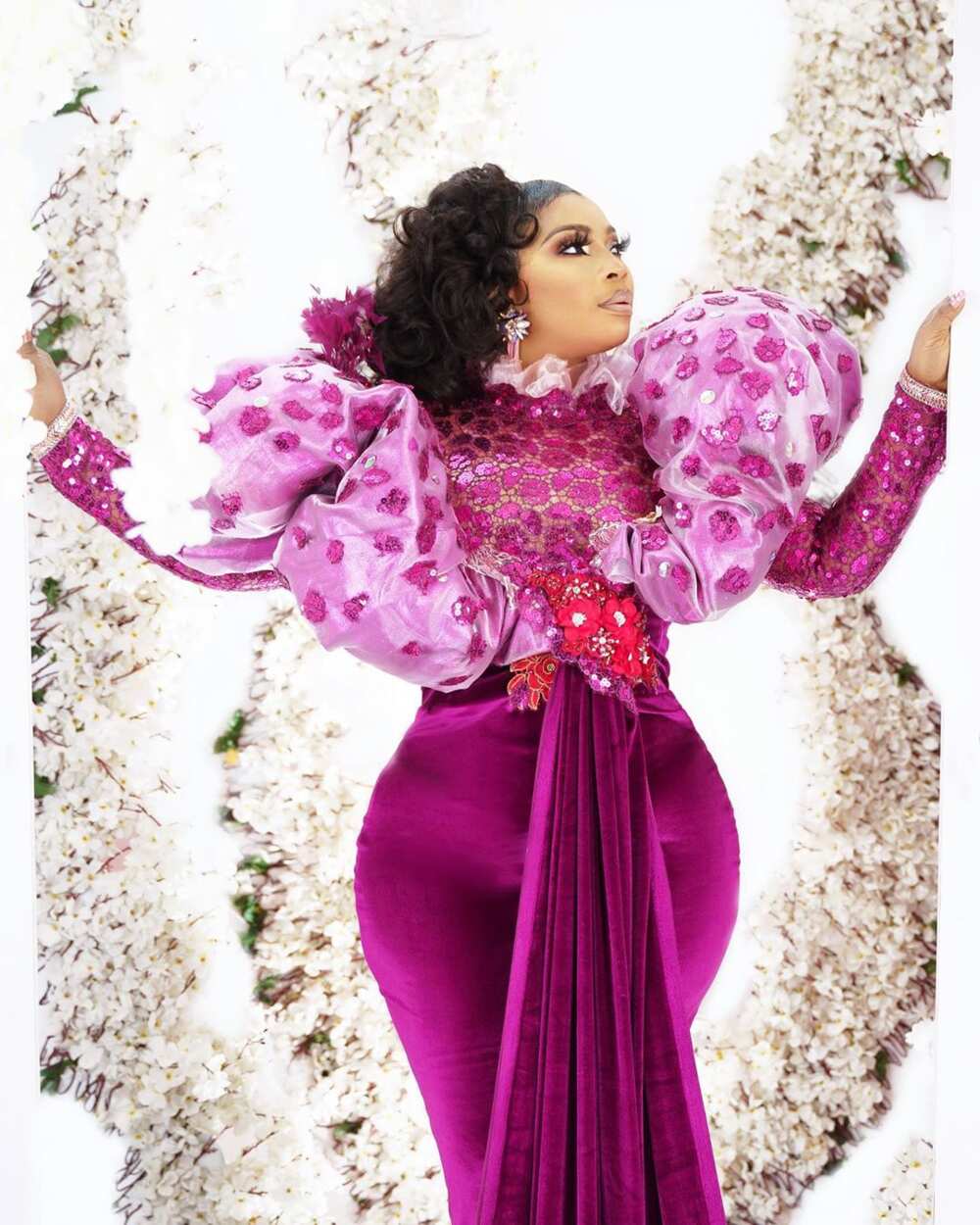 Who is Laide Bakare husband?
Laide was never married to her supposed 1st husband Olumide Okufulire. She revealed this in a 2015 exclusive interview with YNaija:
"People will always write negative things about me, I know but I'm used to it. However, let me clear the air on this issue once and for all, I don't have a former husband. I was never married to Okufulire. All that happened between was a relationship which produced a daughter and it didn't eventually work out well. We were never married at all,"
However, Laide and Olumide have a daughter, 12-year-old Simi. Simi recently celebrated her 12th birthday on 3rd September 2020. To celebrate her daughter, Laide shared beautiful photos of Simi on social media, captioning them:
How I jumped into conclusion 12 years ago And TODAY I'm one of the happiest babe ever …moral of the lesson sometimes you just have to follow your heart, because all I wanted then was just to have a BABY Period…. NOW everything I have achieved in my life commenced just after she came into my life. Happy birthday …. my Mum, My Teacher and my Best friend in which I'm well pleased… #worldmostbrilliant #futureamericanpresident",
Laide got married to Alhaji Omoboriowo, and they have two boys together, making Laide a proud mom of three.
Net worth
Laide Bakare's net worth is guesstimated at $1.6 Million.
Is Laide Bakare related to Olumide Bakare?
There is no information that suggests that the two are related.
Laide Bakare is a talented actress, producer, and entrepreneur. She is also the mother of three wonderful kids. She is an icon, and a testament to the fact that truly, women can do it all.
READ ALSO: Fireboy DML biography: Age, real name, girlfriend, Apollo album
Legit.ng recently covered the story of Fireboy DML, one of the fast-rising Afro-Life singers from Nigeria. The musician became popular following the success of his single titled Jealous.
The celebrity is only 24 years old, but he has made significant achievements in his career. The musician recently released his sophomore album, Apollo. The 17-track album comes after the success of his debut album Laughter, Tears & Goosebumps, which was released on November 29, 2019.
Source: Legit.ng