Ireti Doyle biography: age, state of origin, husband, children
Women in Nollywood have defied the odds and are actively competing with their male counterparts. Ireti Doyle is one among these women. She is a talented actress, writer, producer, and presenter best known for some of the best Nollywood movies, such as Sitanda of 2006 and Across the Niger of 2004.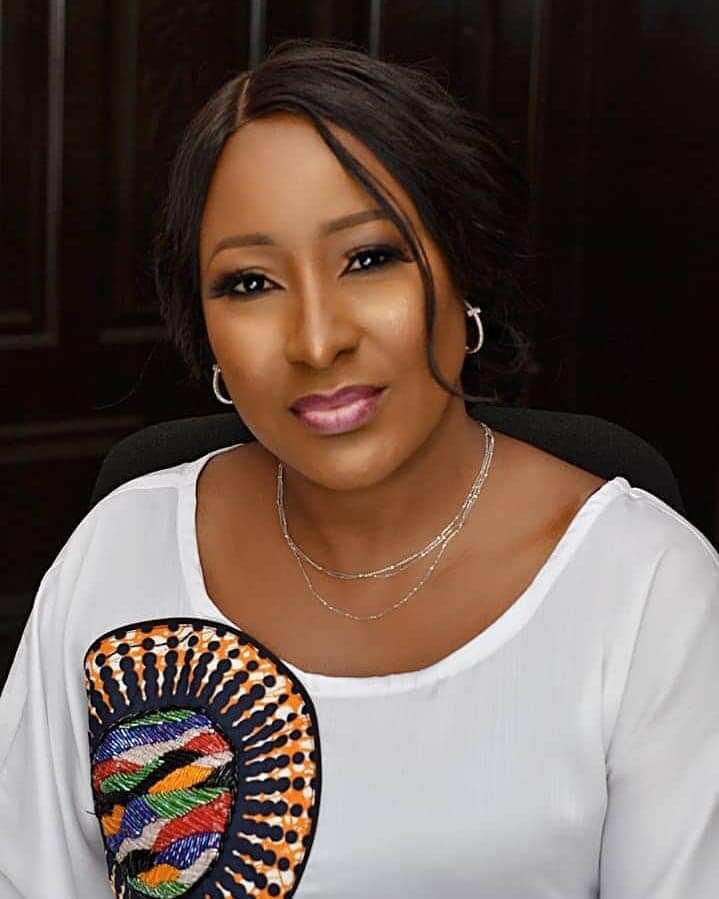 Although the actress enjoys an incredible fanbase in Nigeria and Africa, much information about her is unknown to a good fraction of these fans. Here is her biography to give an insight into who this multi-award-winning actress is.
Profile summary
Full name: Iretiola Olusola Ayinke Doyle
Commonly used name: Ireti
Date of birth: May 3rd 1967
Zodiac sign: Taurus
Place of birth: Ondo State, Southwestern Nigeria
Nationality: Nigerian
Ethnicity: African
Gender: Female
Profession: Actress, scriptwriter, and producer
Years active: 1995-present
Hair colour: Black
Eye colour: Black
Ireti Doyle biography
Who is Ireti? She is a popular Nigerian actress. She was born on May 3rd, 1967, as Iretiola Olusola Ayinke, in Ondo State. She grew up in Boston, United States, having moved there with her parents when she was young.
Ireti started her studies in the United States, where she attended her early primary education. On returning to Nigeria, she attended Christ's School Ado Ekiti. After completing her secondary school studies, she joined the University of Jos, in Plateau State, where she obtained a diploma in Mass Communication and a degree in Theatre Arts.
How old is Ireti Doyle?
As of 2021, Ireti Doyle age is 54 years. The actress celebrates her birthday on May 3rd every year.
Acting career
Iretiola was inspired to start acting after she watched Joke Silva in the Lola Fani Kayode-produced television series, Mind-Bending. She began her career in 1995 during one of her school strikes. She took advantage of the break and auditioned for a television show called Riddles and Hopes.
Since then, she has been featured in many top-selling movies and television shows, including Sitanda, The Arbitration, and Dinner. In most of the movies she has starred in, she has played a housewife or mother-in-law.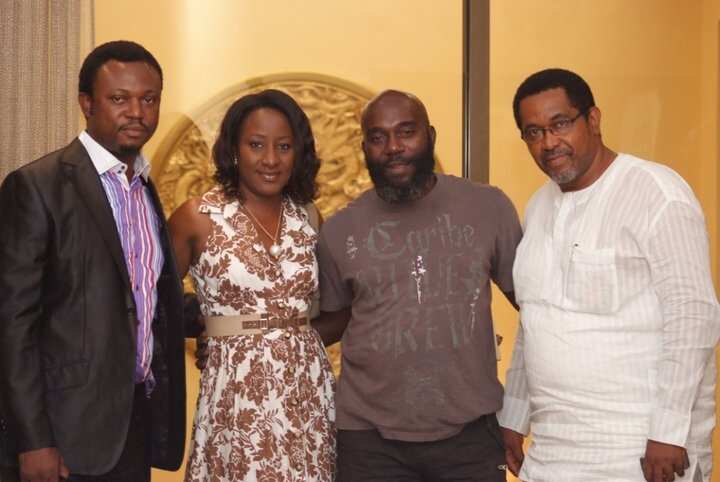 The actress also wrote, produced, and presented her trending fashion show, Oge with Iretiola, in 2000. The show ran for over ten years.
She was able to diversify and venture into hosting television shows. Ireti hosted shows like Morning Ride on STV and Nimasa This Week on Channels TV.
She also became a social commentator and wrote columns for various newspapers, including This Day Newspaper, City People, and Saturday Vanguard.
Ireti Doyle movies
She has played significant roles in the following films.
All About Ere in 1998.
Sitanda in 2006.
Across the Niger in 2009.
Torn in 2013.
The Therapist in 2015.
Fifty in 2015.
The Grudge in 2016.
The Arbitration in 2016.
The Wedding Party 1&2 in 2016.
Dinner in 2016.
The Arbitration in 2016.
Guy Man in 2017.
Something Wicked in 2017.
Merry Men: The Real Yoruba Demons in 2018.
Zena in 2019.
Kasanova in 2019.
Television shows
Some of the popular television series she has been featured in are as follows.
Tinsel.
For Coloured Girls.
Gidi Up (2014 - present).
Awards and achievements
The famous Nigerian actress has won and been nominated for numerous awards. They include the following:
In 1998, Ireti was nominated for the Best Actress category at the Reel Awards for All About Ere.
In 2007 and 2009, she was nominated in the Best Actress in a Supporting Role category at the AMAA Awards for Sitanda and Across the Niger.
In 2013, the actress was declared Best Actress in a Lead Role at the GIAMA Awards in Houston, Texas.
Ireti Doyle also won Best Actress in a Lead Role at the 2014 Nollywood Movie Awards for her portrayal of Ovo in the psychological thriller Torn.
In 2015, she was nominated for the Best Supporting Actress award during the African Magic Viewers' Choice Awards.
In 2016, she won the Actress of the Year award during the Late Ambassador Segun Olusola NBMA.
During the African Movie Academy Awards in 2016, she was nominated for the Best Actress In A Leading Role award for her portrayal of Dr Elizabeth in the 2015 Ebony Life Films' blockbuster Fifty.
How much is Ireti Doyle worth?
With an estimated net worth of $2 million, Ireti is one of the wealthiest actresses in Nollywood. She has made her fortune from her lucrative acting, hosting, and script-writing career.
Ireti is also an entrepreneur. She began an indigenous organic snail farm in 2017 and currently owns its entire production chain from farming to sales. She has plans to become a leading supplier of 100% organic snails in Nigeria and abroad.
Personal life
Away from her entertainment career, she is a mother, grandmother, and wife. So, who is Ireti Doyle husband? The actress is married to Patrick Doyle. She is the second wife to the famous actor, who lost his first wife to sickle cell anaemia.
Patrick Doyle Ireti Doyle relationship and marriage
Ireti and Patrick Doyle met for the first time at an audition. Ireti was a third-year student at the time. When she walked into the room on the day of the audition, Ireti felt intimidated.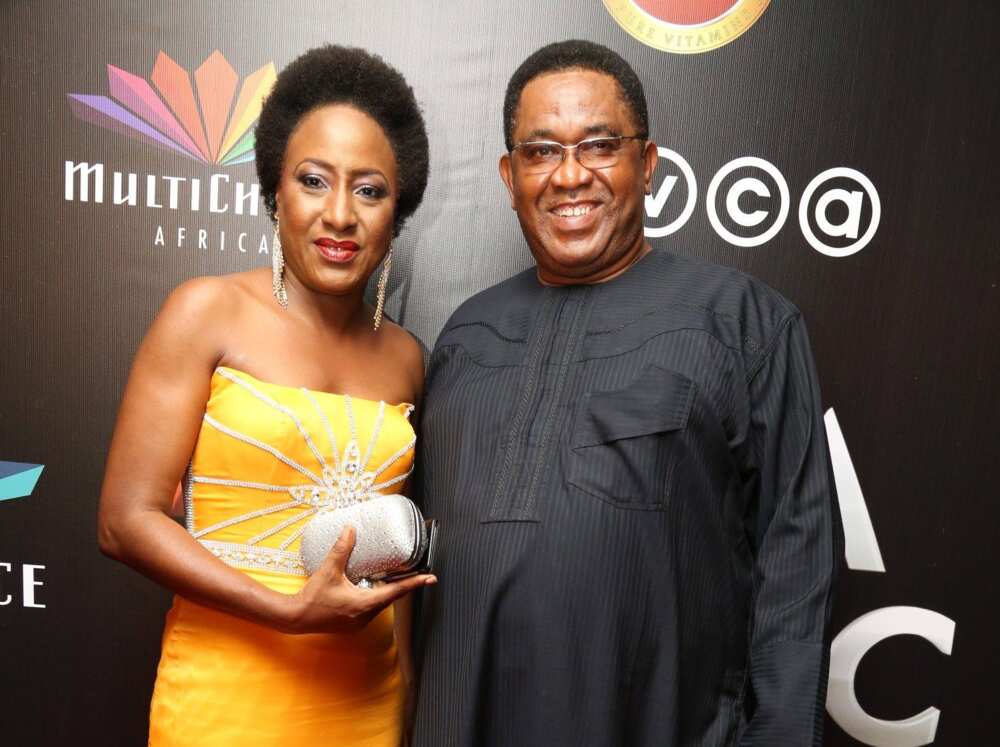 The people seated in that hall that day were big names, the people she grew up watching like Funsho Alabi, Joe Adekwa and then Patrick Doyle himself. That was when she met her husband-to-be.
According to the actress, dating him felt awkward at first. When he told her that he was attracted to her, she could not believe it. She spent considerable time telling him why their relationship would be unhealthy for the work, but he insisted. He was optimistic everything would work out, so he patiently took his time to convince her.
In no time, Iretiola became attracted to her husband of many years because he was a good man, her greatest cheerleader, a pillar of support, and strength. The couple got married and were blessed with five children.
Is Ireti Doyle still married to Patrick Doyle?
The pair have not gone through a formal divorce procedure. Therefore, it is assumed that the couple is still legally married. However, in 2017, Ireti walked out of her marriage over an undisclosed allegation.
Although her husband has made attempts to apologise, including publicly reaffirming his love for her, she has severally ignored and maintained a stoic silence over her reconciliation with her husband. She even ignored his birthday and celebrated her colleague Michelle Dede, who shares the same birthday with her husband.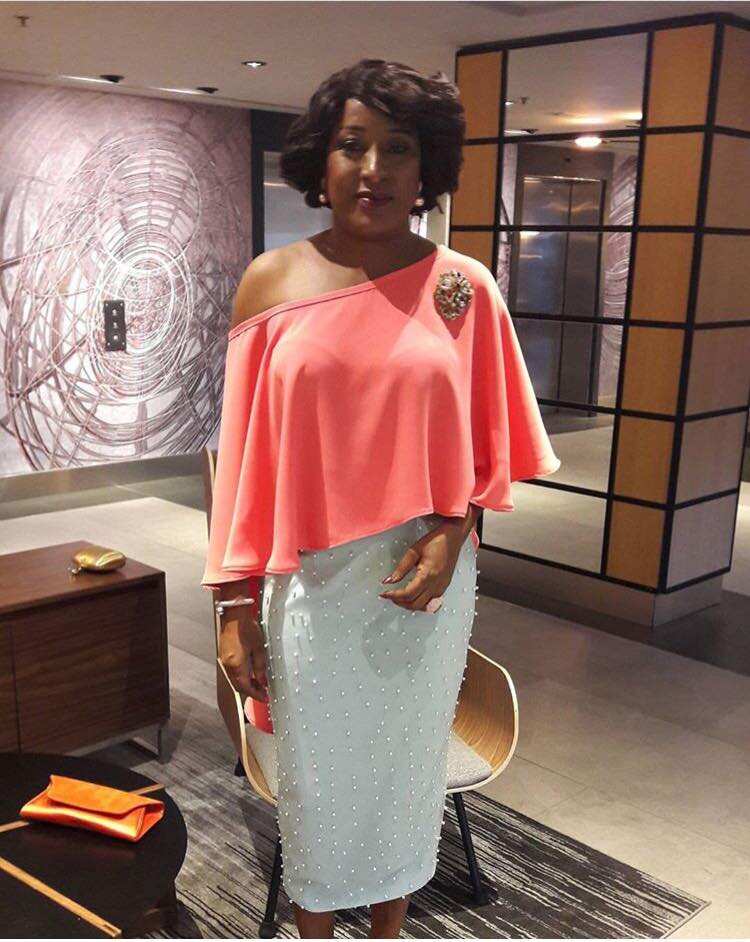 When asked why they have not been spotted together in recent time, Ireti said:
We are both busy people, and you find that, in any one given weekend, we've both been invited to three or four different events where all three or four people are expecting to see us, so we play it smart, we share it; if you've seen one, you've seen the other.
Ireti Doyle daughter
Of Ireti Doyle children, only her daughter, Ngozikachi Abimbola Ozofor, is in the limelight. The actress gave birth to her when she was just 17 years. Abimbola is a consultant at the Ruff n Tumble clothing store and owner of Kachi hair products.
Abimbola got married to her heartthrob, Kelechi, in 2014. They began with a court wedding at the Ikoyi Registry Lagos, Nigeria, on July 12th, which was followed by a traditional wedding. It was attended by some of the high profile actors and actress close to her mother. They included Kemi Lala, Monalisa Chinda, Linda Ejiofor, and Paul Adams Paul.
Ireti Doyle is one of the most famous Nollywood actresses. She is known for her excellent roles in some of the most watched Nollywood movies and television shows. The actress's dedication, hard work, and humility inspire many young and upcoming actors and actresses in Africa.
READ ALSO: Bolanle Ninalowo biography: age, parents, wife, net worth, movies
Legit.ng recently published an article on the biography of Bolanle Ninalowo. Bolanle Ninalowo, aka Nino B, is a Nigerian actor, accountant, and entrepreneur. He is among the most talented and influential actors in the Nollywood industry.
He came into the limelight following his role in the movie Desperate Baby Mama. Apart from acting, he has significantly contributed to the production of comedy movies in Nigeria. He is also a brand ambassador of several brands, including DNJ Properties/ Investment ltd, Baileys, and Jagaban Distillers.
Source: Legit.ng