Priti Patel bio: Age, height, family, religion, husband, salary
Priti Sushil Patel is a British politician who has served as Secretary of State for the Home Department since 2019 and the Member of Parliament (MP) for Witham since 2010. She also served as Secretary of State for International Development from 2016 to 2017. But who is Priti Patel behind the scenes?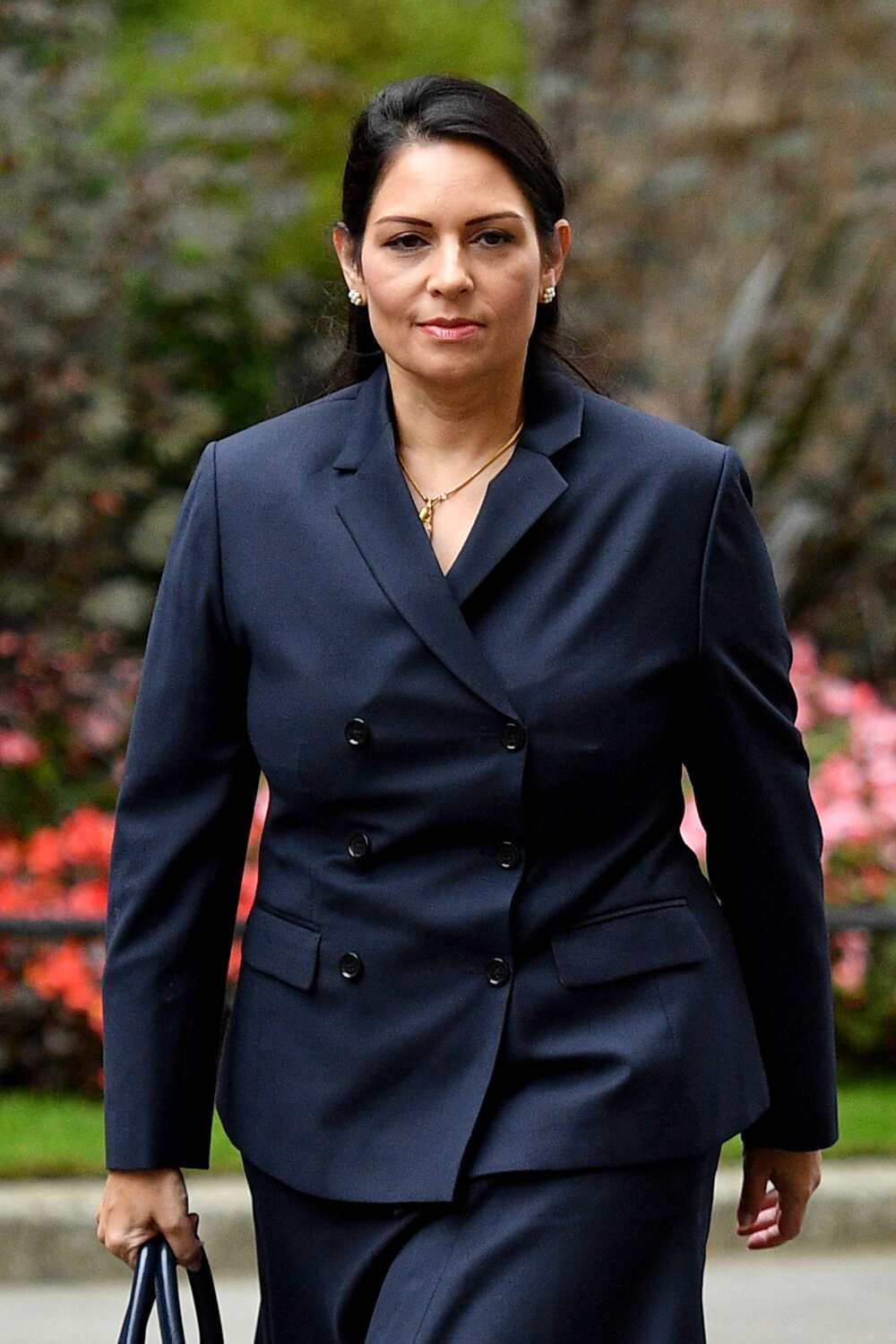 Here is Priti's biography.
Priti Patel profile summary
Also known as: Priti Sushil Patel
Date of birth: 29 March 1972
Priti Patel age: 48 years old (as of 2020)
Birthplace: North London
Occupation: Politician
Star sign: Aries
Religion: Hinduism
Height: 5 feet 3 inches
Weight: 58 kgs
Body measurements: 32-26-35 inches
Father: Sushil Patel
Mother: Anjan Patel
Background
Priti was born in London on 29th March 1972, to a Ugandan-Indian family. She was educated at a comprehensive girls school in Watford and went on to study Economics at Keele University before completing her postgraduate studies at the University of Essex.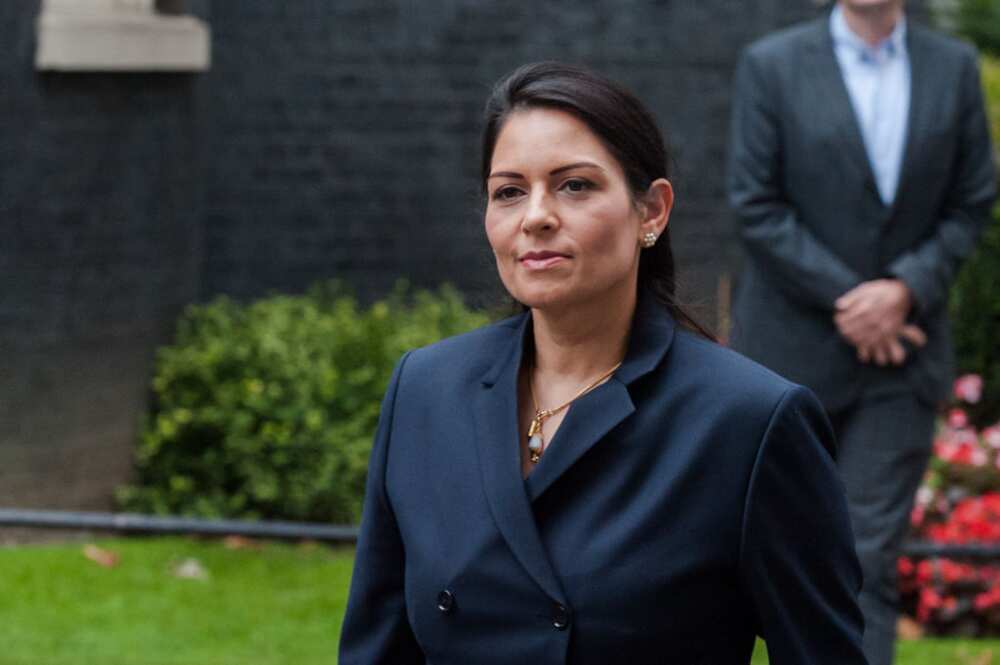 Career
Priti was elected as the first Member of Parliament for the Witham constituency in May 2010 and was subsequently re-elected in May 2015, June 2017, and December 2019.
She also served in the Cabinet as Secretary of State for International Development between July 2016 and November 2017.
Previously, she also held roles in Government as Minister of State for Employment, Exchequer Secretary to the Treasury, and the first UK-India Diaspora Champion.
The politician has also previously served as Chair of the APPG for Small Shops, Co-Chair of the APPG for Victims and Witnesses of Crime, and Vice-Chair of the Indo-British APPG. In July 2019, she was appointed Home Secretary by Prime Minister Boris Johnson.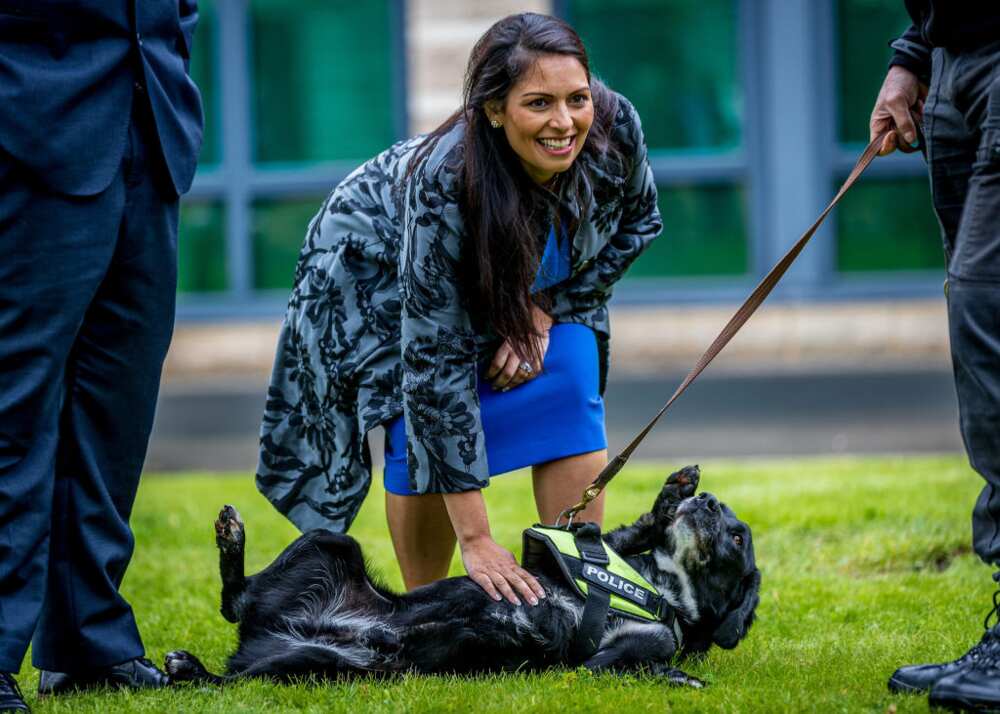 Patel has been actively involved in the Conservative Party since the 1990s. She is a grassroots campaigner and prides herself as a longstanding Conservative Party activist and volunteer over a 30-year period.
She has also supported the Party in a number of roles including as an Association Chairman, an elected member of the Conservative Party Board, and a member of the 1922 Committee.
During the EU Referendum, Priti played a leading role in the Leave campaign and since then, the Referendum has worked with colleagues to bring the country together to secure a prosperous and successful future outside of the EU.
What is the role of the Home Secretary?
What is Priti Patel's job? The Rt Hon Priti Patel MP is the Secretary of State for the Home Department. The Secretary of State has overall responsibility for all Home Office business, including:
overarching responsibility for the departmental portfolio and oversight of the ministerial team;
cabinet;
National Security Council (NSC);
overall responsibility for the Home Office response to COVID-19 including health measures at the border and police powers to enforce lockdown;
public appointments;
oversight of the Security Service.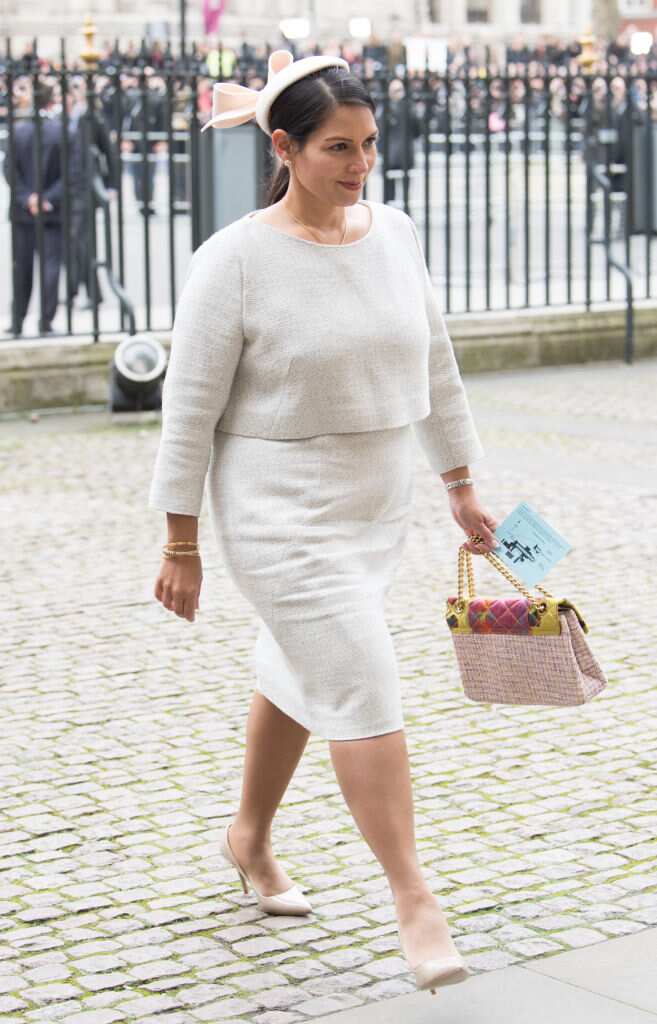 Was Priti Patel sacked? - All the details about the Priti Patel resignation
In 2017, Patel was forced to step down as international development secretary.
Priti Patel MP resigned after being summoned back from a trip to Uganda and Ethiopia by Downing Street after it emerged that she failed to be candid with Theresa May about 14 unofficial meetings with Israeli ministers, business people, and a senior lobbyist.
In her resignation letter, released moments after she left No 10, Patel admitted her actions "fell below the high standards that are expected of a secretary of state".
Revelations about Patel's meetings revealed that she had spoken to the Israeli prime minister, Benjamin Netanyahu, in August 2017, in a meeting that Theresa May did not know about and with no officials present. 13 meetings were held in the presence of Lord Polak, an experienced Tory lobbyist.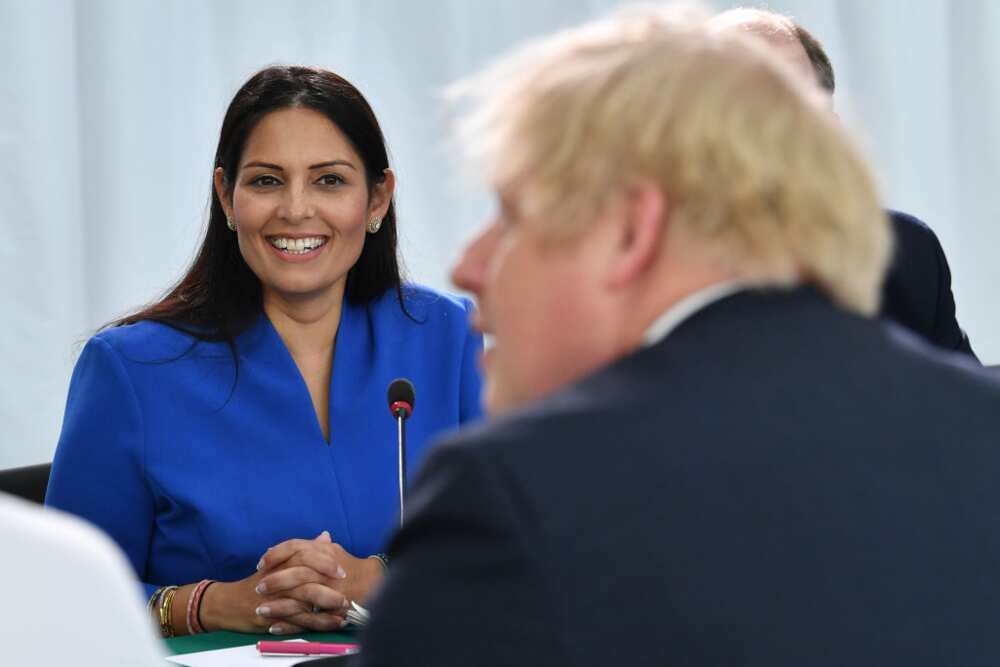 Priti Patel salary
Although there are no details about the politician's current salary, The Guardian reported that in 2019, Patel held a £1,000-an hour contract with Viasat, a global communications firm that supplies products and services to the UK government.
The July 2019 Guardian report also concluded that Priti had been working for Viasat for the previous three months as a strategic adviser on a salary of £5,000 a month for five hours' work a month.
She recorded the role on the MPs' register of interests, and the contract was due to expire on 31 July.
The Guardian also reported that she holds a role as director of Accloud, an accounting software firm, which targets firms in India. She receives a salary of £45,000 a year for 20 hours work a month in the role, which she also declared on the MPs' register of interests.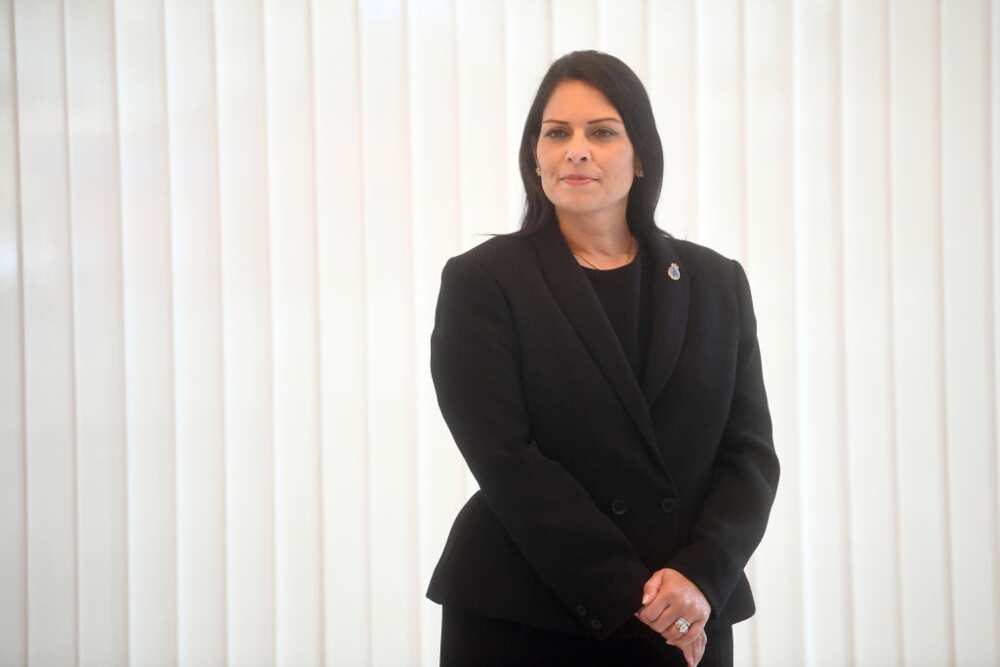 Priti Patel family
What about her personal life?
Who is Priti Patel husband? - The Alex Sawyer Priti Patel union
Patel has been married to Alex Sawyer since 2004. Alex Sawyer is a marketing consultant for the American financial firm Nasdaq NLX, which is ranked second on the list of stock exchanges by market capitalization of shares traded, behind only the New York Stock Exchange.
He is also a Tory councilor and Cabinet Member for Communities on the council of the London Borough of Bexley.
The Times said he was listed as the main marketing contact for Nasdaq. Alex Sawyer ran Priti Patel's office when she was international development secretary - until she was slammed for paying him tens of thousands of pounds to do so
Sawyer met Ms. Patel while working in PR. The Priti Patel Alex Sawyer union bore a son in August 2008.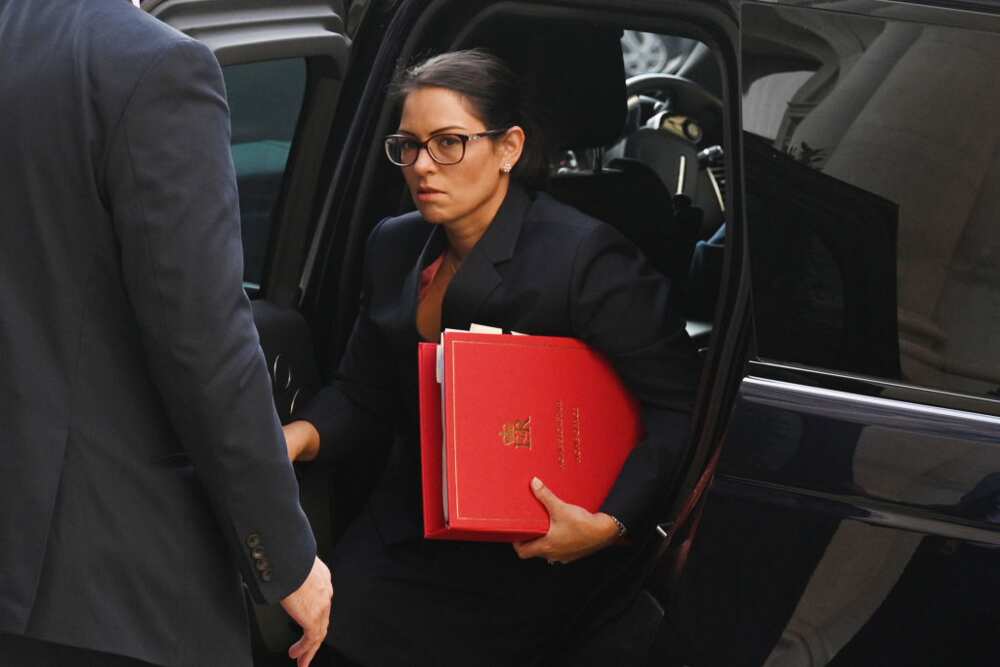 Priti Patel height
How tall is Priti Patel? The politician is 5 feet 3 inches tall, and she weighs 58 kgs.
What is Priti Patel religion?
According to tvguidetime.com, the politician is Hindu.
Priti Patel is one of the most famous names in British politics. She is one of the women dominating political circles in the world.
READ ALSO: Kamala Harris bio: Age, height, ethnicity, family, net worth, career
Legit.ng recently reported about the life of Kamala Harris, Joe Biden's running mate. Kamala Harris' biography is full of firsts: she is the first Black woman to be elected district attorney in California history, the first woman to be California's attorney general, first Indian American senator, and now, the first Black woman and first Asian American to be picked as a vice presidential running mate on a major-party ticket.
Joe Biden refers to Kamala Harris as "a fearless fighter for the little guy, and one of the country's finest public servants " and her biography proves that indeed, she is.
Source: Legit.ng