Doc Antle biography: real name, wife, children, net worth, zoo
The big cats are among the most beloved and recognizable animals on the planet. Doc Antle is a world-renowned animal handler famously for his incredible love for animals. His entire life revolves around animals and much of his fame has come from his work with apes, the cat family, and other big-sized animals.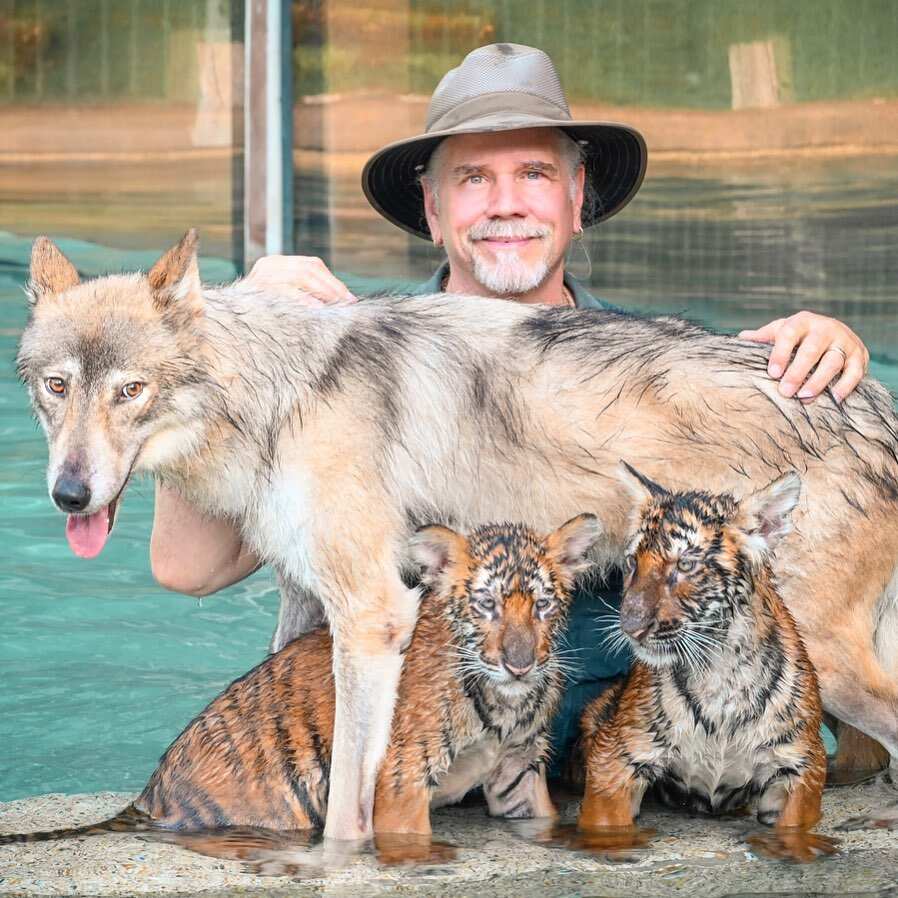 Doc Antle real name is Bhagavan Antle. He was born on 25th March 1960 in California, United States. This makes him 60 years old as of September 2020. Antle's father was a boxer while his mother was into philosophy.
Profile summary
Real name: Bhagavan Antle
Birthday: 25th March 1960
Age: 60 years old (as of 2020)
Place of birth: Salinas California
Ethnicity: Mixed
Nickname: Doc Antle
Doc Antle religion: Christianity
Profession: Wildlife Conversant
Nationality: American
Children: Kody and Tawny
Net worth: $15 million
Doc Antle biography
Here is a look at Doc Antle net worth, Doc Antle wife, and Doc Antle kids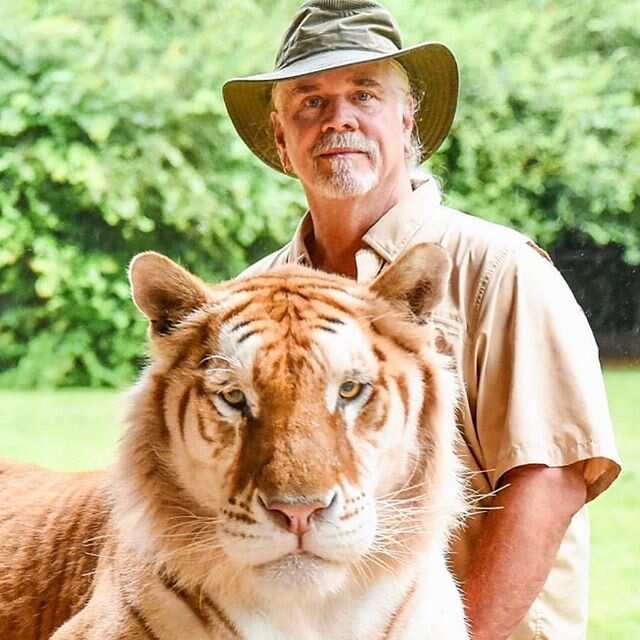 Career
Antle is an American businessman, a wildlife enthusiast, and a big cat trainer. He is the founder and director of the Institute for Greatly Endangered and Rare species, famously known as T.I.G.E.R.S.
Doc began his career as an animal trainer after graduating. He has devoted his whole life to establishing a personal relationship with the planet's most amazing animals. He has even raised more than $1 million for special wildlife conservation projects around the world.
Antle has been featured in Tiger King, Murder, Madness, and Mayhem, some great top series on Netflix. He once appeared on stage with Britney Spear during her performance at MTV video Awards in 2001. The concert featured a caged tiger wrangled by Antle and a large albino python draped over Spear's shoulders.
He has also worked as an animal expert in films like Dr. Dolittle and Ace Ventura. He provided animals for movies like The Jungle Book, When Nature calls, and Mighty Joe Young. Antle has also been part of three documentaries, Nat Geo Wild's Super Cat, Nature's Jaguar, and PBS's Big Cats.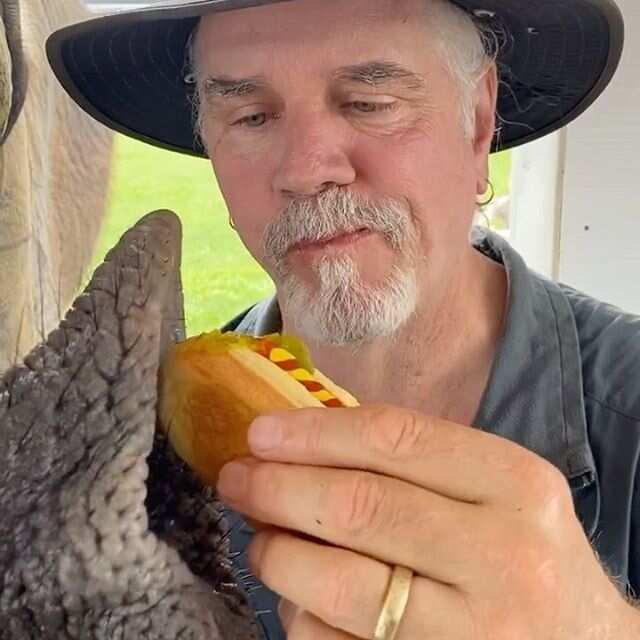 Doc Antle net worth
Doc is one of the wealthiest animal handlers in the world today. His net worth is estimated to be $10 million as of the year 2020. His zoo also makes him a massive amount of money from individuals who visit to see the animals.
Doc Antle Zoo
Being raised in a family ranch, Doc's days were filled with dogs' training and watching his mum care for sick cows and horses. This inspired him to be more close to animals and learn more about their way of life. In 1982 he bought his first tiger cub, and soon he attracted the attention of many people interested in the animal.
A few years later, Antle became famous nationwide as a conservationist and animal trainer. He formed various organizations and animal zoos. His well-known animal zoo is the famous one known as T.I.G.E.R.S.
It's a five-acre safari and wildlife preservative in Myrtle Beach, South Carolina. Doc's most lucrative zoo and a private tour in the zoo can cost $339 per person. It's the only zoo that breeds the big cats of different species.
Doc Antle family
Doc Antle was previously married to Dawn Marie Thurston, who died nearly 20 years ago in a car accident. The couple was blessed with two children, Kody and Tawny.
How many wives does Doc Antle have? Bhagavan is currently single. However, it is rumored that Doc has three other wives who are his long time girlfriends he met on his trip to Asia.
Doc Antle children
Doc Antle's son, Kody, has popularly been referred to as Real Life Tarzan. He was born on 11th January 1990, in Salinas, California. He grew up around animals and cared for them like his father. He has become popular as an animal trainer and has massive followers on multiple internet platforms.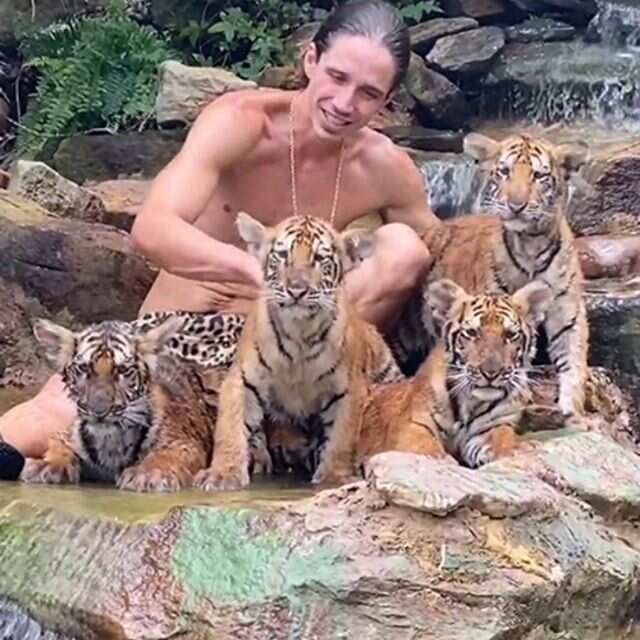 Doc's daughter Tawny Antle is also an animal handler known as the Queen of the Jungle. She was born on 28th August 1994 in South Carolina. She grew up in a 50-acre wildlife sanctuary hence her incredible love for animals.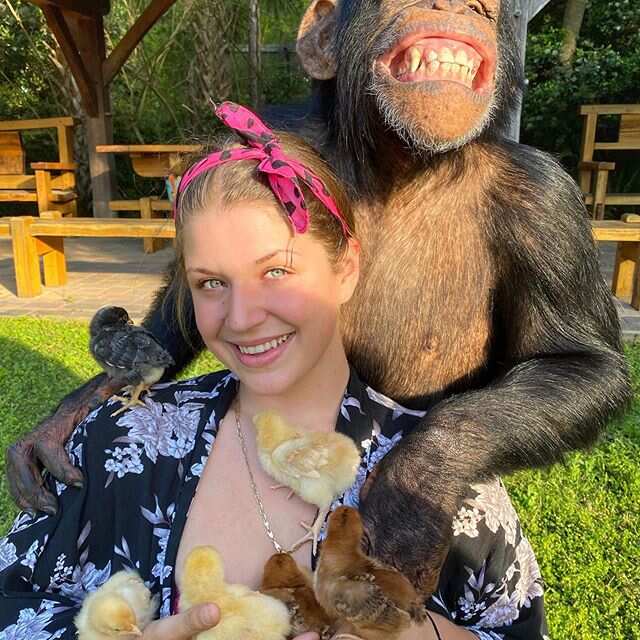 Doc's height and weight
He stands tall at a height of 5 feet 6.5 inches with a weight of 76kg. He has long blonde hair with white eyes. And he is piercing on both of his earlobes.
Doc Antle is an incredible man with such an authoritarian personality. The ability to stay close to animals and adapt their way of life is fascinating. His passion and dedication to the big cat family are very appealing and encourage those who fear such animals.
READ ALSO: Doug Marcaida bio: age, background, wife, injury, military service
Martial arts shows and films have kept us glued to our screens for quite a while. We all love our doses of kung-fu, Taekwondo, Jujitsu, and other iterations of the fast-paced action.
As a martial arts fan, you have probably come across the name Doug Marcaida, and if not, you may have come across his reality show, Forged in Fire, where he sits on the judges' panel. As Legit.ng reported, the weapons expert has a great career, having been a military contractor and weapons designer with Fox knives Italy. He developed his interest and skill in weapons during his stint in the US military.
Source: Legit.ng