Olamilekan "Laycon" Agbeleshe bio: BBNaija 2020 WINNER profile
Olamilekan "Laycon" Agbeleshe is one of the BBNaija Lockdown contestants currently gaining traction in the BBNaija fanbase. In just three weeks of being in the house, the 26-year-old has had a crush, been rejected, and been in a love triangle. If there is one person making Biggie's house interesting, it is Laycon.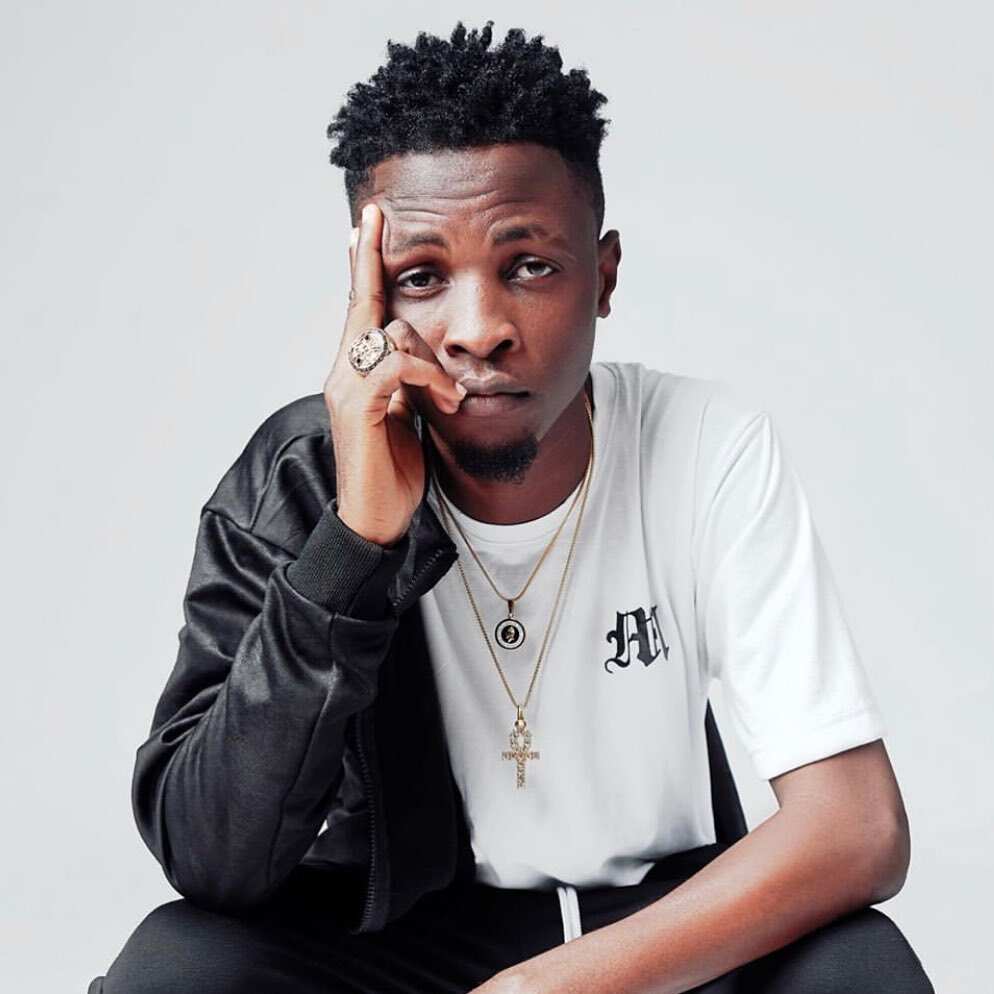 When BBNaija began, not many people knew that Laycon is a rapper. However, as the show progressed, the man's fame grew, and so has the popularity of his music.
The BBNaija contestant is one of the 16 housemates left in the house, currently battling it out for the grand prize worth 85 million Naira. And while Laycon is in the race for the grand prize, something else seems to have taken over his mind, and this is his crush on fellow housemate Erica. Here is all you need to know about the lovestruck Olamilekan.
Profile summary
Full name: Olamilekan Aglebeshe Moshood
Year of birth: 1994
Age: 26 years old
Birthplace: Lagos
Current residence: Lagos
Alma mater: University of Lagos
Height: 5 feet 6 inches
Tribe: Yoruba
Marital status: Single
Occupation: Singer, rapper
Olamilekan "Laycon" Agbeleshe biography
Laycon was born in 1994 in Lagos, Nigeria. At the moment, he is 26 years old. He is a Yoruba who was raised in Lagos.
Education
The 26-year-old rapper went to the University of Lagos (2012-2016). He graduated from the institution with a BA in Philosophy, Second Class Upper.
Career
As an undergraduate, Laycon interned at Latjum Global Nigeria Limited, an oil and gas marketing company, as a personal assistant to the CEO and managing director of the company.
After graduating from the university, he got a job at Bestman Games, Ikoyi, as a sales and business development personnel. Bestman Games is an African games company based in Lagos, Nigeria.
Laycon left Bestman Games after two months and worked at the Lagos State Ministry of Information and Strategy as a personal assistant to the Assistant Director (Welfare) of Administration and Human resources of the ministry.
The rapper has also worked as a freelance writer for several companies and organizations.
Career in music
Music has always been his passion. He started rapping at an early age and never stopped. Even while at school and when he was working, he pursued music on the side.
One of his most famous songs is Fierce, in which he features Chinko Ekun and Reminisce. The song was on the MTV Base Top 10 charts for six months.
Laycon in BBNaija
While Laycon is not a controversial housemate, he seems to have gotten himself into an 'entanglement' - that is, with his feelings for Erica.
Laycon developed feelings for Erica and declared his interest to be in a relationship with her. Sadly, Erica rejected him, saying that she has a connection with Kiddwaya.
This hurt Laycon, and he even told Biggie and other housemates that he feels pained whenever he sees Erica and Kidd having romantic moments.
A fellow housemate, Praise, even advised him to move on and focus on the game,
"I know you like her but you need to move on from Erica because she is with Kiddwaya...You don't know what will happen later in the show. I know it will be very hard especially in this house but you should try, you don't know if you will stay longer than her...She might be gone very soon but you need to move on"
However, during the Saturday night party on 8th August, an intoxicated Erica almost kissed Laycon, much to Kidd's chagrin, who seemed heartbroken when he saw his love interest so close to Laycon.
After the party, Laycon then told Praise that Erica had tried to kiss him and that he stopped her because he knew she was drunk. While speaking to Praise, he said,
"Erica has been trying to kiss me but I stopped her. She is drunk and needs to be guided. I'll protect her and not disrespect her. I'm not going to let her sleep with Kiddwaya."
Now, Laycon is stuck in a love triangle between him, Erica, and Kidd, but it seems that Kidd already has Erica's heart.
Other interesting facts about BBNaija contestant Laycon
His most used word is basically.
He is single.
During the CVID-19 lockdown, he acquired the habit of singing and reading his Bible.
His words to live by are: Facts don't care about your feelings.
He describes himself as being versatile and able to coin words together to soothe scenarios and moods.
Social media
The rapper has a verified Instagram account with over 300k followers.
While Olamilekan "Laycon" Agbeleshe deals with a broken heart and the knowledge that Erica's heart is elsewhere, maybe he can get relief from knowing that his fans are voting for him. He is currently up for eviction, so, if you are a fan of Laycon, get voting!
READ ALSO: BBNaija 2020: Erica is the kind of girl that if I put enough pressure, it will enter - Laycon (video)
Legit.ng recently reported about how BBNaija housemate Laycon was spotted telling two other housemates that Erica is the kind of girl that will agree to be with him if he puts enough pressure.
Laycon was spotted having a conversation with two other housemates, Praise and Brighto, on how he plans to get Erica. In his words,
"I feel like Erica is the kind of girl that if I pressure, e go enter. I'm not telling you guys everything we talk about o."
Source: Legit.ng