Emuobonuvie "Neo" Akpofure bio: BBNaija 2020 contestant profile
Emuobonuvie "Neo" Akpofure is currently a BBNaija Lockdown housemate. The Delta State native is a ride-hailing app driver currently competing for the N85M grand-prize.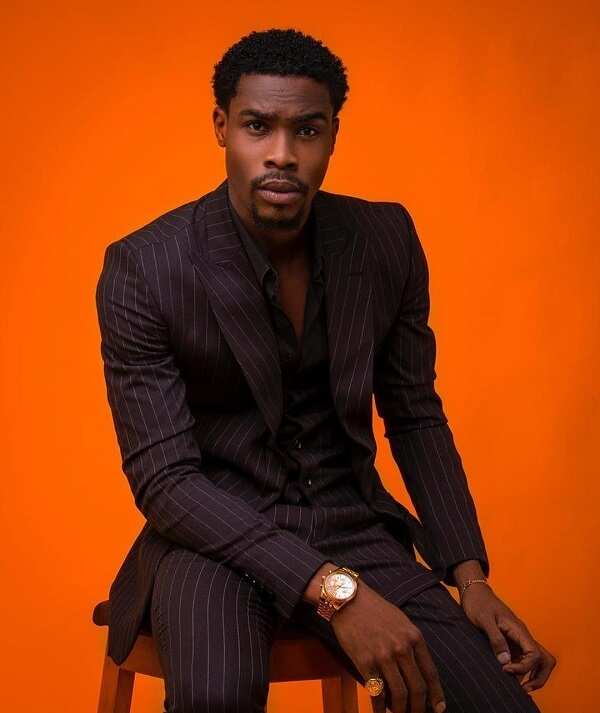 Emuobonuvie "Neo" Akpofure was the 17th housemate to enter the Big Brother Naija house. Although he describes himself as fun, tolerant, loving, and smart, he said he would not hesitate to be Indaboski Bahose when it comes to bullying and inequality.
Profile summary
Name: Emuobonuvie "Neo" Akpofure
Age: 26 years
State of origin: Delta State
Nationality: Nigerian
Occupation: Ride-hailing app driver
Emuobonuvie "Neo" Akpofure bio
Neo, born Emuobonuvie Akpofure, is a contestant on the BBNaija Lockdown reality show. The Delta State native currently lives in Lagos, Nigeria.
BBNaija Neo age is 26 years.
Emuobonuvie is from a polygamous family with several lawyers. He has over 20 siblings due to his father's marriages to several women.
Neo's father is a Senior Advocate of Nigeria (SAN), while his mother was a prison warden. His parents separated after he was born.
The BBNaija 2020 housemate had his primary education and secondary education in Delta State.
Career
Neo is a ride-hailing app driver.
Biggest achievement
According to Neo, his biggest achievement is winning N500,000 from a talent competition.
Words to live by
His words to live by are,
To always remain grateful, knowing that God is greater than my ups and downs. Since I no spoil person own, no body fit spoil my own.
New skill acquired during the lockdown
He learned how to sketch during the lockdown.
Neo's BBNaija experience
Emuobonuvie Akpofure's BBNaija 2020 journey began on the 19th of July, 2020. Speaking to other housemates during their 'get to know' session, Neo said that his mum's strength shaped him in many ways because she was a single parent who gave birth to him in a car.
Speaking about his family, he said,
I love my mum so much. Her strength makes me respect women a lot. I am from a polygamous home and a family of several lawyers. We are over 20 children. My father is a SAN but was separated from my mum when I was born. I was born in a car. My mum was a prison warden & I had to sleep in the prison while growing up.
BBNaija Neo's apology
As the housemates prepared for eviction on Sunday, the 2nd of August, the Big Brother Naija housemate apologized to Big Brother for touching fellow housemate Vee's bottom on Friday.
He apologized on Sunday during his diary session after Big Brother questioned him about his attitude during the Friday night arena game.
He said,
Though I'm a grown man, I respect, and I have manners. I also have home training where I come from. This place just makes me feel like I'm on a fancy vacation. I'll appreciate you for letting me be who I am.
I know it was a bad place and time to exhibit that kind of attitude, but my hitting Vee's b*ttоcks was me appreciating her efforts during our task, but I'm sorry. I did not come to the show to get a woman but be myself.
Neo and Vee's romance
The two housemates seem to be getting serious as the weeks go by. The pair are open about their feelings for each other, and their fellow housemate Wathoni even confirmed that their relationship might be the real deal.
However, not everyone believes in their relationship. Here are some of the reactions from social media:
@Ezinne_Rhea: Am I the only one that doesn't like Neo and Vee's relationship? #Bbnaija
@bravestofdemall: Neo and Vee relationship is not even real, Neo does not respect Vee, he talk bad about her @ her back and even use some degrading words on her in present of other housemates
@ehienabs: That time Vee asked Neo if he likes Medium rare steak and he was asking what it is and that the only thing he knows is suya, is exactly why you shouldn't date outside your class. By the time you aggregate these seemingly small things, they become a chasm that lead to resentment.
Neo's N50K bet
The Big Brother Naija Lockdown housemate made a N50K bet on Sunday night to Vee and Laycon over an argument about a song Mayorkun did for the housemates.
During the last Saturday night party, DJ Consequence played a dubplate version of Mayorkun's song titled "Of Lagos" which included all the housemates' names.
According to Neo, it wasn't Mayorkun who remixed the song to include their names in it. Laycon and Vee argued that it was possible that Mayorkun might have done it.
Neo disagreed, and the housemates made a N50K bet, saying that they would find out when they left the house.
Mayorkun tweeted on Sunday night, stating that he collaborated with the DJ Consequence to create the special "Of Lagos" dubplate with the housemates' names.
Other facts about Neo BBNaija
He likes it when people underestimate him.
His most useless talent is miming.
He describes himself as fun, tolerant, loving, and smart.
He was born in a car.
He is related to former BBNaija contestant Venita Akpofure.
Emuobonuvie "Neo" Akpofure is a 26-year-old BBNaija 2020 housemate. He is currently in his fourth week in the house, and he is undoubtedly one of the fans' favourites.
Legit.ng recently reported that apart from fans, celebrities and other notable figures are voicing their support for their favourite housemates. Nigerian politician Ben Murray-Bruce has made his pick among the current crop of housemates in the house.
The former senator had initially taken to his Twitter page to declare support for three housemates: Erica, Kiddwaya, and Prince. Several hours later, he returned to his Twitter page, noting that he has increased the number of his favourite housemates in the show.
Source: Legit